[>>]

[>>]

[>>]

[>>]

More>>

Search...

| | |
| --- | --- |
| General News | |

... 29 news stories awaiting approval

AMD Radeon Software: Crimson Edition First Look and Testing

The day has finally come where AMD's Catalyst Control Center has taken its last installation breath and the brand new AMD Radeon Software package is released. We initially had teasers of this software a few weeks ago on November 2nd and now we are pleased to announce that it is finally here for public download. We have been using Catalyst Control Center for around 13 years with very few graphical design changes in that time, it worked for the most part and that was about it. Personally I found it too information heavy and it needed either a re-designed interface or a simpler navigation menu.

Synology DiskStation DS1515 5-Bay NAS Server

Synology has sent over another one of their Network Attached Storage (NAS) servers for us to look at. Along with all of the typical things we look forward to, this one offers some new features that we are also excited to check out. From the model number we know that it is a 5-bay device, and for this review Synology has pre-populated the bays with 4TB Seagate brand drives, giving us a total of 20TB of storage to play with.

Asustek enjoys 60% share of Indonesia motherboard market

Despite performing similarly to Gigabyte Technology in terms of motherboard shipments in the worldwide market, in Indonesia, Asustek Computer currently has a 60% share in the local motherboard market, while Gigabyte only has 15% and Micro-Star International (MSI) 7%, leaving less than 20% of the market to others.

ASUSTOR AS1004T 4-bay NAS Review

AS1004T NAS takes part of the latest ASUSTOR server series meant for home use, which does sport a Marvell ARMADA-385 1GHz Dual-Core processor, is paired with just 512MB of RAM and can house up to four drives. The chassis has been completely redesigned and in order to access the drives, we will have to completely remove the cover; unlike the previous NASes we have tested from the same company, this unit lacks trays and only 3.5'' drives are supported for installation. Because of the utilized ARMADA-385 SoC, the overall power consumption is very low, while the four bays are cooled by a single 120mm fan located in the back. We can connect more devices to the NAS, but be aware that only two extra USB ports (3.0) are available with the server.

Seagate Enterprise NAS 8TB SATA III HDD Review

As many of you know very well nowadays hard disk drive manufacturers are producing different models for different segments of the market so entry level models are designed for casual consumers, business/enterprise grade models are ment for enthusiasts and professionals, NAS drives have been designed for use in NAS (network attached storage) servers, surveillance models are the ones suitable for use in NVR (network video recording) devices and finally automotive models are obviously aimed towards use inside cars. Things used to be a lot easier in the old days since you just had but a handful of models to choose from but today all these different lines allow people to get exactly what they need to get the job done (much like a custom made suit). Seagate released their 8TB Enterprise NAS HDD a couple of months back and since we did test the 6TB variant not long before that we just had to also take the next model for a spin (and we're probably the first ones to do that).

Asus Strix Pro, Corsair H1500, Creative Evo

Today's comparison test at Hardware.Info features 13 gaming headsets. In addition to a real world test – i.e. loads of gaming, the horror – we measured the frequency curve and harmonic distortion of all models, using a sound proofed box, high-end microphones, soundcards and amplifiers. All this in order to give the best judgment of these headsets, most of which cost about 80 pounds / 100 dollars, a popular market segment. We tested: Asus Strix Pro, Corsair H1500, Creative Evo, Func HS-260, Kingston HyperX Cloud, Logitech G430, Plantronics Rig, Razer Kraken, Roccat Kave XTD, Sennheiser PC 330, SteelSeries Siberia v3, Tt eSports Dracco Captain and Turtle Beach Ear Force Z60. This round-up kicks off an increased attention to headsets and gaming peripherals – we've got more recent models already lined up, such as the Corsair Void and Logitech Artemis models. So stay tuned!


Thermaltake Suppressor F31 Silent Mid-tower Chassis Review

Thermaltake is one of the biggest names in the PC component market, with a huge range of products that range from water coolers to power supplies. We've seen a lot of great products from Thermaltake over the years, and today we hope to see another great addition to their already featured packed range.

ADATA XPG SX930 and Premier SP550 240GB SATA 6G SSD Review

"Both the ADATA SP550 and XPG SX930 drives come in the typical 2.5" hard drive form factor and both of them are also only 7mm thick. The 7mm thickness allows the drive to be compatible with more products as they get smaller and smaller. One of the biggest differences between the SP550 and the XPG SX930 drives though is that the SP550 uses TLC memory and the SX930 uses an MLC setup."

BIOSTAR GEFORCE GAMING GTX 950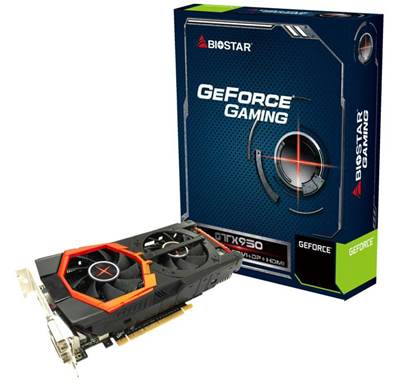 BIOSTAR announces its latest graphics card designed to tackle the needs of gamers with competitive performance. BIOSTAR GeForce GTX 950 features 2GB of GDDR5 memory, with 768 CUDA cores, and support for NVIDIA PhysX and DSR Technology. Game in silence with the Low noise output via its heat pipe cooling design, and be prepared for the latest titles with its complete DirectX 12 support.
The BIOSTAR GeForce GAMING GTX 950 features NVIDIA's 2nd-generation Maxwell GPU which boasts highly-improved performance-per-watt versus other cards. With performance intended for 1080p gamers, the GTX 950 is the perfect lightweight card for MOBA gamers featuring various optimizations to improve your gaming experience while delivering the best performance-per-watt that only the latest-generation Maxwell GPU can offer. Armed with 768 CUDA cores and complimented by 2GB 128-bit GDDR5 memory, this card brings stunning visuals with support for up four monitors: dual-DVI, DisplayPort and HDMI supported.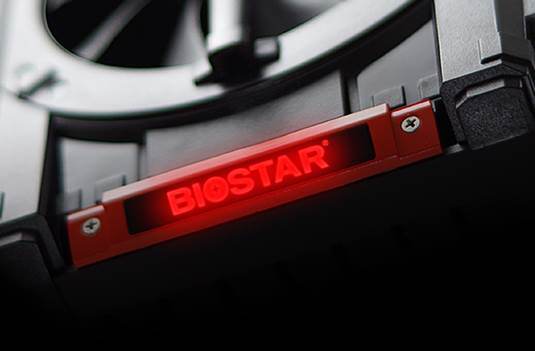 Complimented by the full-array of NVIDIA-exclusive features like GeForce Experience, Dynamic Super Resolution (DSR), Multi-Frame SuperSampling, native PhysX acceleration and other visual improvements is support for DirectX 12; be ready for the next-generation of blockbuster games with the BIOSTAR GeForce GAMING GTX 950.

Sapphire Radeon R9 380X Nitro Video Card Review

AMD launched this week what is likely their last desktop graphics card of 2015, the AMD Radeon R9 380X. AMD is hopeful that this card at the $229 price point (£185 inc. VAT for our readers in the UK) will be just what gamers will be looking to purchase this winter now that most of the big name games have come out for the holiday gaming season. All the usual AMD board partners will be releasing cards, but we were sampled the Sapphire Radeon R9 Nitro OC 4GB...

SilverStone ECM20 m.2 Adapter Review

The m.2 form factor is becoming popular for SSDs due to its small size, and, in PCI-E guise, superior performance. As our recent test of the Samsung 950 Pro m.2 SSD has shown, PCI-E m.2 SSDs offer performance many times that of the very best SATA SSDs, so if you're looking for a storage upgrade, m.2 is definitely the way to go. While m.2 slots are only available on the latest motherboards, SilverStone Technology's ECM20 m.2 adapter card offers an inexpensive way for older systems to enjoy the performance and space savings of modern m.2 SSDs. Benchmark Reviews tests the ECM20 and compares the performance of a modern m.2 PCI-E SSD on this adapter card with its performance on a native m.2 port.

Hot Holiday Gift Guide 2015: Tablets,

It's hard to believe this year is nearly over. It feels as if our holiday gift guides are being assembled at an ever more rapid pace. Perhaps that has to do with the non-stop innovation in the tech sector, and our insatiable desire for ever-advancing product development. Each year, the leaps in processing power and graphics performance, in addition to the miniaturization and integration of advanced technologies, seems to constantly push the envelope, which means that there are almost always plenty of suitable upgrade replacements for our favorite gadgets and gizmos.

Gigabyte H170N-WIFI Motherboard

We review the Gigabyte H170N-WIFI, a socket LGA1151 Mini-ITX motherboard based on the new Intel H170 chipset. Includes the images and detail you've come to expect from HardwareSecrets. Check it out!

HyperX Savage USB 3.1 Flash Drive Review

The product that I'm looking at today is the HyperX Savage USB 3.1 Gen 1 device that just came out this month and is available in 64 GB, 128GB and 256 GB capacities. This is the first USB Flash Drive that I've received that touts being compliant with the USB 3.1 Gen 1 specifications set by the USB-Implementers Forum (USB-IF) to take full advantage of the latest USB Type-A ports in newer devices. Read on to see how it performs!



The best Guides by the best writers on the internet; PCSTATS Beginners Guides explain computers, software, and all those other wonderful things that cause you frustration.

Learn how to use your computer better, master the internet while protecting yourself, and know what to do when your hard drive kicks the bucket.



"Get the 'Stats and Stay Informed!"