| | |
| --- | --- |
| General News | |

... 7 news stories awaiting approval
AOC U3477PQU 34 inch 3440x1440 IPS Review

If you are building a new system for 2015 then the latest breed of 'UltraWide' monitors might already be on your radar. With this in mind today we look at the AOC U3477PQU UltraWide WQHD which features a 3440×1440 resolution. This is an IPS panel with a 5ms GTG refresh and D-SUB, DVI-D, HDMI and Displayport connectivity. Should this be making your shortlist?

Linksys WRT1900AC Dual Band Wireless Router Review

Today we are looking at the WRT 1900AC dual band wireless router from Linksys. This is the current flagship model sporting the latest dual band technologies along with the 802.11 ac wireless specification. With a theoretical transfer speed of well over a Gigabit per second, wirelessly, can the WRT1900AC make ultra high-speed WiFi connections a reality? Let's find out…

Which Gigabyte X99 board to choose?

As the dust starts to settle from the launch of Intel's X99 platform and the latest GTX9xx cards from nVidia, level heads are looking at the benefits being offered by the new technologies, and beginning to think about making the investment. With prices varying so much, which mainboard is right for your project? KitGuru gets up close and personal with Andrew Ditchburn, technology guru for Gigabyte.

Logitech G700s vs. Corsair M95 gaming mice review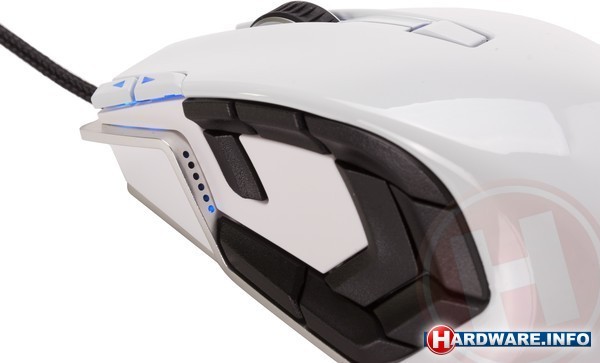 Gaming mice with many buttons are becoming more mainstream. Given their popularity, you probably won't be surprised to learn that updated versions of previously released products are being brought onto the market, as is the case for the Logitech G700s and the Corsair M95 gaming mice. Previously outfitted with a 5700 DPI sensor, they now both sport a new 8200 DPI one. We went looking for differences.

Synology DS415+ review: quad-core NAS

With the DS415+, Synology has brought a new NAS onto the market based on Intel's Avoton quad-core processor. The device's performance is great, and the included DSM firmware offers a great deal of functionality. All this makes the DS415+ a very interesting NAS for the truly demanding user. This product truly comes into its own when used in an enterprise environment. For the average consumer, a less powerful and expensive model will often times be more interesting. However, if you want the very best 4-bay NAS that Synology currently has on offer, then this is the device you're looking for. As far as we're concerned, the DS415+ more than deserves a Gold Award!"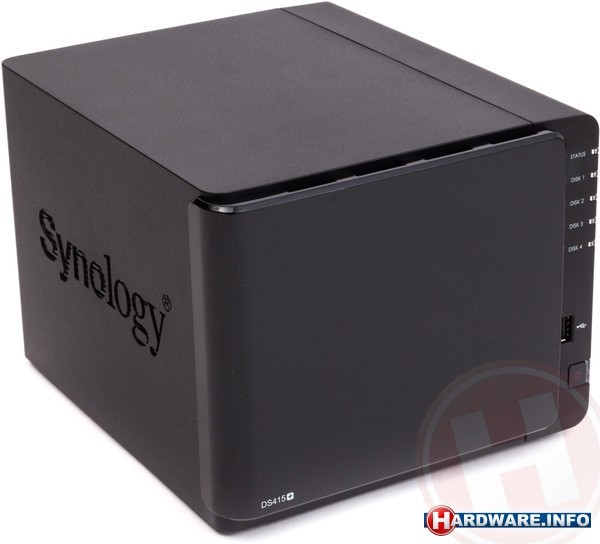 Plantronics RIG Surround Gaming Headset Review

We are very excited to be taking an early look at the upcoming Plantronics RIG Surround. It's not only because Plantronics has a stellar reputation, but because we've had great firsthand experiences with their other gaming headsets. The Plantronics RIG Surround primarily consists of two components – a headset and an external sound card called the RIG mixer that also allows gamers to attach their smartphone and use the setup like a home call center. The headset is completely unchanged from the original RIG released in 2013, but the new mixer is now a full-fledged external sound card with Dolby virtual surround sound. Read on to find out more about this gaming headset.

Intel Core M 5Y70 Broadwell-Y Benchmarked At IDF 2014

Intel has officially revealed the Core M processors, the first fifth-generation Core processors that use the 'Broadwell-Y' microarchitecture. We've told you about Broadwell-Y before, but we've never been allowed to see detailed performance numbers, let alone run benchmarks ourselves on the reference platform. That all changed today when we were able to run benchmarks on the Llama Mountain reference tablet that was powered by the Intel Core M-5Y70 Broadwell-Y Processor!

ECS Z97-PK Deluxe mATX Motherboard Review

I am constantly asked to help build a low cost system for the casual gamer. Generally, I'll point them to an AMD based system, which doesn't compare to an Intel Core i5 system, but generally it's within people's budget and does what they need. Earlier this year, Intel released the Pentium Anniversary G3258, which comes unlocked and has been found to be a massive overclocking processor. ECS has released the Z97-PK Deluxe mATX motherboard is designed for Socket 1150 processors, with a focus on the Intel Pentium G3258 '20th Anniversary Edition' processor. Right now, the ECS Z97-PK Deluxe motherboard is a little hard to find as it is just being released, but you can find it at a few places for $79.99 plus shipping. This makes it the lowest priced Intel Z97 board on the market and I just had to take a look at it.

HMDX Craze Bluetooth Earbuds Review

HMDX is best known for their award winning Jam Bluetooth speaker line. While Jamz Audio and HMDX Audio are now separate companies, many of their designs are still very similar. HMDX has the Craze Bluetooth ear buds, while JAM Audio has the Transit. If you take a look at these, they are nearly identical, with just slight variation in design and a difference in cost. The HMDX Craze Bluetooth ear buds, are self-explanatory, they are wireless earbuds that connects to bluetooth enabled devices. Read on to see how they perform!

AMD's Carpe Verde Pro GPU

On the Neoseeker review bench today is another sub-$100 graphics card built around AMD's Carpe Verde Pro GPU, the XFX R7 250E Core Edition. As you will have gathered from the pricing, it's intended to provide competitive performance for users on a budget with a compact form fact to boot. See how it fares against similarly priced cards.

Diamond's Dual Band 2.4Ghz/5.0Ghz Wireless

If you need to fix a dead spot in your WiFi setup at home, Diamond's Dual Band 2.4Ghz/5.0Ghz Wireless 802.11n Range Extender just might do the trick at a low enough price and simple enough installation: just plug it into any available wall outlet. It can also function as a bridge, converting a WiFi signal into a wired ethernet connection.

NVIDIA rings in its Game24 celebration

NVIDIA rings in its Game24 celebration of PC gaming with the new GeForce GTX 980 and 970. While similar to the GTX 700 series reference cards in appearance, these new cards boast nothing less than the most powerful implementation of NVIDIA's Maxwell GPU architecture yet. We had the chance to test drive the GTX 980, featuring a 1126/1216 MHz core/boost clocks, 4GB GDDR5 memory clocked at 1750 MHz on a 256-bit bus, 2MB L2 cache, 128 Texture Mapping Units and 64 Raster Operating Units. Despite having a lower transistor count than the GTX 780 Ti, the GTX 980 actually promises even better performance at a lower TDP of 165W, complete with potentially exciting new graphic features like Voxel Global Illumination technology, Super Resolution, and Multi-Frame sampled AA.

Rollei CarDVR-120 GPS 1296p Car Camera Review

Driver error is a phrase I've heard many times from people who tried with very little luck to convince police officers and insurance companies that they weren't responsible for car accidents. Unfortunately although technology has made it possible for everyone to have a tiny camcorder on the dashboard of their cars to avoid such issues not many decide to do so where i live but judging by the sheer number of people who are currently using such devices in large countries like the USA, Taiwan and Russia i suspect that it will not be long before this changes. Not too long ago the very first next generation 1296p (2304x1296/30fps) SuperHD/XHD Dashcam models were revealed and we had the chance to test the Marcus 3 by Vicovation which was quite good although we did feel that there was room for improvement. Today we will be taking a look at the SuperHD proposal by Rollei the CarDVR-120 GPS Car Camera.

Tt eSPORTS VERTO Gaming Headset Review

Between the release of the latest GeForce GTX980/970 cards which currently offer the best price/performance ratio and several price drops announced by NVIDIA for their previous generation cards I'm pretty certain that most of you will be thinking about a graphics card upgrade which will allow you to better experience all the latest and upcoming game titles. Well needless to say but aside good graphics cards you also need the proper gaming peripherals to further enrich your experience and what's more important than a gaming headset if you're not living alone? Now I've said it many times in the past that we always like to know what it is that we're giving away with every single one of our giveaways and so since the only prize we've yet to get our hands on included in our last giveaway with our good friends from Tt eSPORTS is their latest VERTO gaming headset the time has come for us to get close and personal with it.

Antec EDGE 550W Power Supply Review

This is it people, NVIDIA will finally unveil their next generation of graphics cards in less than 3 days during GAME24 their 24-hour event setup by gamers for gamers (if things go as planned of course) and aside the high-end GeForce GTX 980/970 models which we've been waiting to make their debut for quite some time now (and which may set new performance numbers for 4k gaming) it seems that they will also introduce their mid-range GeForce GTX 960 model which should be roughly half as power hungry compared to the flagship model of the new line and that brings us to today's review. As many of you know although Antec introduced their latest EDGE series of power supply units in the USA roughly two weeks ago the EU announcement happened just a few hours and go and since the 550W variant should be sufficient to power the upcoming GeForce GTX 960 we decided to take a closer look.

QNAP TurboNAS TS-451 NAS Server Review

Where i live the public sector is technologically outdated to say the least (many computers still run on Windows 98, how about that?) so you can imagine how surprised i was when i visited the local town hall and saw a NAS server standing tall right next to several old systems with CRT screens. Well it turns out that this NAS server is used solely for local backup and already counts 3 years but still it was nice to see that things are progressing, even here. That being said a couple of weeks ago i mentioned that the leading NAS manufacturers like QNAP, Thecus and Synology have released several new models so it was really just a matter of time before some of them landed at our doorstep. Last time we thoroughly checked the TurboNAS TS-470 Pro by QNAP and although it's quite an expensive piece of technology it did turn out to be the fastest ever in our charts and earned the 1st place. Today we will be taking a thoroughly look at the TurboNAS TS-451 (-4G) NAS Server by QNAP which is aimed at people who just aren't interested in 10GbE compatibility and the extra firepower of the TS-470 Pro.