[>>]

[>>]

[>>]

[>>]

More>>

Search...

| | |
| --- | --- |
| General News | |

... 95 news stories awaiting approval
[LATEST]
AMD Athlon 5350 / 5150 & Sempron 3850 / 2650

It`s been a busy past few days since AMD launched their AM1 Socketed Kabini APUs. After the initial Athlon 5350 Linux review on launch-day, I did some tests involving a faster kernel and newer Mesa code along with some reference DDR3 memory scaling benchmarks for these APUs with Jaguar processor cores. Since then the Athlon 5150 and Sempron 3850/2650 APUs arrived. After a busy weekend of benchmarking, here`s the initial Ubuntu Linux benchmarks of all four AMD AM1 APUs that are available at this time: the Sempron 2650, Sempron 3850, Athlon 5150, and Athlon 5350. With these four new AMD APUs are also a number of thermal and power consumption tests."

OtterBox Defender Series Case for HTC 8X Windows Phone

"Smartphone's are the obsession of this generation. It's a technological marvel among many things in this world that keeps us all connected. It's become so prevalent in our daily lives that some can argue we can't live without it. The Smartphone is a marvelous invention and has indeed changed the course of history. But with these new Smartphone's being thinner and having their screens exposed, I had to look into a Smartphone case that could take the abuse that the phone was surely going to have. It had to protect this phone with certainty. Today I share with you about the OtterBox HTC 8X Windows Phone Defender Series Case and share my thoughts on if it's worthy of your hard earned money."

64-bit version of Google Chrome

NGOHQ.com brings you a 64-bit version of Google Chrome, built from the Chromium source code version 36.0.1933.0. Making the fastest web browser on the planet even faster. Chromium is the open source project from which Google Chrome draws its source code. Chromium stores users' profile data in a separate location and can be run side-by-side with Google Chrome. Chromium comes without proprietary code like integrated Adobe Flash Player and PDF viewer."

Aerocool GT-S White Full Tower Chassis Review

There is a big market out there for PC products that are unique, that have that certain X-factor that really makes them stand out. This is especially true in the gaming market, where custom rigs and flamboyant chassis design often prove popular with those building their own gaming system, there is often a desire to have something awesome next to your desk that you would want to show off to your friends. Aerocool have already produced some pretty epic chassis designs over the last few years, just look at the X-Predator, the BX500 and the Dead Silence Cube, they obviously know how to make a great product that can stand-out, question is, can the do it again? The GT-S White Edition has been designed to look like a blend of PC case and sports car, maybe even a little bit of Transformer thrown in their for good measure. There is a black edition of the case available, but Aerocool were kind enough to send us the white edition, of course specifications remain the same between each colour choice. As you can see from the specifications below, the GT-S is a very capable chassis, it has room for a wide range of motherboards all the way up to XL-ATX, which you'll need if you're wanting to take full advantage of the 10 expansion slots, making this a tempting choice for quad-GPU configurations. Those looking for plenty of storage will not be disappointed either thanks to a large set of 5.25?, 3.5? and 2.5? drive bays.


SSD Endurance Diary with OCZ Vector 256 GB @ ocaholic

Meanwhile most enthusiasts have an SSD in their PC and since manufacturers are successfully conquering the mass maket with SSDs, these new, quick drives are nowadays widely spread. In the past there were quite a few drives that died an all sudden death. Even today customers are not sure for how long their SSD will last and especially the P/E-cylce count (program/erase cycles) is something that worries quite a few well informed users. In this diary we`re going to check what it takes to use up all P/E-cycles an OCZ Vector SSD has to offer, that features 256 Gigabyte capacity. So what is your guess, how long is it going to take until the drive refuses to work."

Microsoft Introduces us to DX12: My Thoughts on the Industry Moving Forward

DirectX 12 is a much needed improvement to the line. It has been four years since DX11 was released with two minor iterations in that time. We have seen the rise of extreme programmability and parallelism that requires new thinking on the software side in order to harness that type of horsepower. My guess is that DirectX 12 will improve general computing in GPUs and APUs to a great degree as compared to what we have seen with DX11 and DirectCompute. The ball has been rolling for some time, but now that the industry has seen the advances that DX12 brings to the table, I am sure it will lead to some interesting developments on both the hardware and software sides. Good times await enthusiasts of this industry."

Infinite Crisis Beta Video Game Review

Infinite Crisis is a DC comics hero based multiplayer online battle arena (MOBA). Developed by Turbine Inc., in conjunction with Warner Brothers Entertainment Inc. This is sure to get DC comics fans pumped! Currently the game has servers in North America, Europe, and Russia. I?m not sure on future plans for expansion in Asian or South American regions."

How Does an SSD Work Learning To Run With Flash

How Does An SSD Work is the fourth article in our series entitled Learning To Run With Flash. In this series, we take the time to try to explain the ins and outs of SSDs to you the reader, as well as doing our best to provide an understanding of how this amazing technology will benefit you. If you are new, welcome and please scroll to the bottom of this article where you will find previous articles, all compiled in a simple and progressive manner."

MyDigitalSSD Pocket Vault SSD Review Speed & Capacity In a Value Driven Ultra Small Mobile SSD

Size is everything in the world of SSDs and first hand proof of this can be seen in any number of ultrabooks, including the Apple MBA. True ultrabook size can only be accomplished through mSATA or M.2 SSDs. Much is the same with external storage where we have seen size reduced significantly, while performance has jumped exponentially with the introduction of UASP and SuperSpeed. Not so long ago, we looked at the MyDigitalSSD OTG External USB 3.0 SSD that was 256GB in size and displayed performance of 449MB/s. This external solution used a mSATA SSD to accomplish its performance with SuperSpeed."

AMD Radeon: Windows 8.1 Catalyst vs. Linux Gallium3D

Summary: "Our latest Windows vs. Linux benchmarks on Ubuntu 14.04 LTS are of three different AMD Radeon graphics cards from three different generations as we test the performance of Microsoft Windows 8.1 against Ubuntu 14.04 LTS, when using both the AMD Catalyst proprietary driver and the open-source R600/RadeonSI Gallium3D drivers."

AMD Mantle Performance: Thief & Battlefield 4

The biggest news for Mantle since being announced as a method of improving performance in games by allowing them to use your CPU and GPU more efficiently, has been support from DICE's Frostbite 3 engine (and by extension, Battlefield 4). Recently that support expanded to Eidos' Thief, while Crytek revealed at GDC 2014 that CryEngine will support it too. AMD says its latest update is of "tremendous benefit to a large cross-section of the gaming public" so we are keen to check it out.



Plextor M6e 256GB PCI Express SSD Review

1.html,We review the all new Plextor M6e PCI Express SSD. A M2 Express SSD on a daughter-board. basically in this article you will learn all about what will be a hip thing on the Intel Z97 chipset. See PCIe M2 breaks away from the SATA3 bottleneck, this SSD can reach performance up-to say 770 Mb/sec ! Designed and based on PCI Express 2.0 x4 slot, the newcomers are 128 GB, 256 GB ad 512 GB SSDs powered by a Marvell controller. 770 Mb/sec. Incredible numbers really, but is that performance across the board, or just here and there in certain conditions we figured ?"

Colossus Micro-ATX case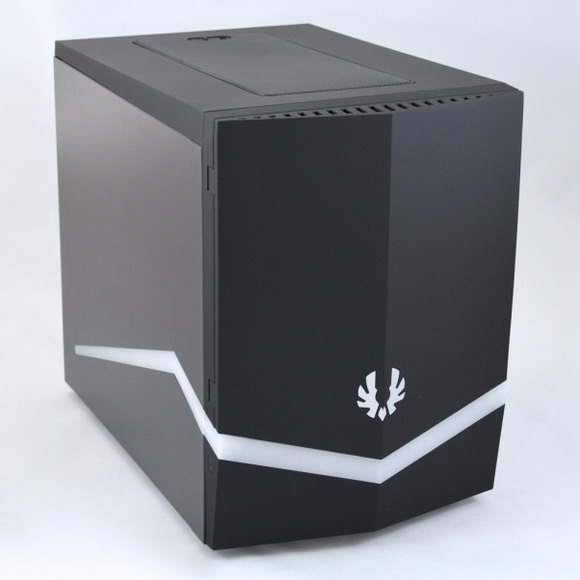 As the PC industry has evolved over the last decade, the days of high-performance rigs requiring large towers and full-size ATX and E-ATX motherboards are gone. Of course there is still a market (and need) for full tower systems, and the majority of enthusiast motherboards available are still full ATX. But the evolution in process technology and platforms has allowed for more and more to be done within a smaller footprint, and the micro-ATX form factor has emerged as a solid option for anything from budget systems to extreme multi-GPU gaming powerhouses. Regardless of the path you choose, all of those sweet components need a home, and finding the right computer case has long been a very personal odyssey.



The best Guides by the best writers on the internet; PCstats Beginners Guides explain computers, software, and all those other wonderful things that cause you frustration.

Learn how to use your computer better, master the internet while protecting yourself, and know what to do when your hard drive kicks the bucket.



"Get the 'Stats and Stay Informed!"