[>>]

[>>]

[>>]

[>>]

More>>

Search...

| | |
| --- | --- |
| General News | |

... 77 news stories awaiting approval
PNY CS1311 SSD Review (480GB) - An Easy HDD to SSD Upgrade!

Today we are looking at the simpler consumer drive the PNY CS1311 SSD, designed to make upgrading from the lagging HDD a breeze. As PNY explains, this drive is an excellent option for replacing a hard drive, a secondary drive for photo and video storage and as a boot drive. Let's dig in!


Zotac NEN SN970 Steam Machine Review

"Ever since Valve announced SteamOS and Steam Machines there have been two Steam Machines that were shown the most. They were the Alienware Steam Machine and Zotac's NEN SN970. Not that long ago we took a look at the Alienware unit, and now we have the NEN SN970 to review. This unit is part of Zotac's extremely popular ZBOX line of mini PCs. Under the hood you have an Intel Core i5-6400T processor, NVIDIA GeForce GTX 960, 8GB of memory, and a 1TB 2.5" SATA hard drive. Like all Steam Machine's the NEN SN970 will ship with SteamOS pre-installed and an official Steam Controller. This will bring gaming into the living room and you'll have the massive Steam library of games to choose from, which has more games than either of the two major consoles. Let's get to gaming and see what the NEN SN970 is all about!"

MSI X99A Godlike Gaming Review

The X99A Godlike Gaming is MSI's latest and greatest X99 based motherboard. It comes with numerous features such as for example an RGB backlight and a nice looking cover plate. Appartenly we're rather curious to find out how this monster performs.


QNAP TS-453A 4-bay QTS-Ubuntu Combo NAS Review

"TS-453A is one of the newest NASes from QNAP and has quite a bit of functions like a complex QTS web interface, dual HDMI for output on HDTVs or 4K displays, HD Station HDMI GUI with more applications than before, Linux Station which allows us to run Ubuntu and control it with keyboard/mouse and without the need of a PC, plenty of media center applications (Plex, KODI and so on), 4x Gigabit LAN interfaces with Port Trunking support, separate hardware interfaces for Karaoke and more. The server is built inside a proven solid chassis which we have seen with other models and has at its heard the Celeron N3150 quad-core 1.6GHz processor which is accompanied by dual-channel 4GB DDR3 memory."

Samsung Forum 2016 Coverage.

The Samsung Forum 2016 showcased Samsung's technological prowess in everything from wearable technology to laundry cleaning technology. Some of the Samsung products revealed at the Samsung Forum include the new Curved SUHD TVs with quantum dot displays, the new Samsung AddWash washing machine, the Internet-connected Family Hub Refrigerator and the Windows tablet, Galaxy TabPro S!

Crucial BX200 960 GB SSD Review

Today on OCinside.de, we have tested the Crucial BX200 1TB SSD or be more specific the BX200 960GB with original firmware MU01 and firmware MU02, which is published a few days ago. The previously tested BX200 500GB is already well priced, but could not fully convince us. What are the results of the Crucial CT960BX200SSD1 960GB BX200 SSD ? We will show the results on the following pages and compare them with the Crucial BX100, Crucial MX200 and many other SSDs.

Razer Black Widow Ultimate 2016 Edition Review

The Razer Black Widow has become very popular over the years, often being touted as one of the finest gaming keyboards around. Today, we are looking at the brand new 2016 edition, using Razer's own high specification mechanical switches – could this be the best option for gamers in 2016? Let's find out.

3D printers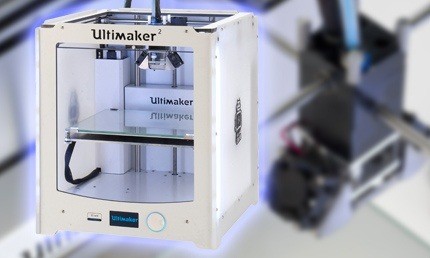 "If you compare the specifications of these 3D printers, you'll find more technical differences. The minimum layer thickness varies per model, as does the printing speed. But it's important to not get confused by specifications like these. A smaller layer thickness doesn't necessarily mean a more detailed print. The amount of time that it takes to print an object depends more on the settings of the printer than on the maximum speed which the printer can move at."

PNY CS2211 SSD Review (240GB/480GB)

Just last week we announced PNY's latest SSD products for the new year, the CS1311 and CS2211. It just so happens that today we have some in our hands for review. The CS1311 is your basic, entry level SSD jam packed with TLC NAND for those looking for a cheap SSD upgrade from an HDD. As you may have noticed as of late, many companies have been following this trend to help push SSD adaptation to the masses, however, for enthusiasts and gamers, these lower performance SSDs are something which we avoid. For those of us who need more performance, the PNY CS2211 is a mainstream offering developed specifically for us, the gamer and enthusiast crowd. With a sleek design and great performance numbers on the spec sheet, the CS2211 should hold its own very well in today's review. But, let's not jump to any conclusions just yet, continue on as we poke and prod the new PNY CS2211 to see how it compares to the rest of the competition!

Lexar USB 3.0 Portable SSD (256GB) Review

You may recall that while we were in attendance at this year's Consumer Electronics Show we met with Micron and Lexar to have a meet and greet with their latest products, one of which is the hardware we have on hand today, the Lexar USB 3.0 Portable SSD.

The Ideal Smartphone

In 2015 I saw a ton of great smartphones hit the market, but I'm yet to see the elusive 'perfect' device -- the phone with no compromises in hardware or software. In this article I'll go through every aspect of the modern smartphone and list exactly what I want to see, with every aspect of it firmly grounded in reality. This is a smartphone that should be possible to create in 2016.

Lian Li PC-Q10 Case Review

Amidst the endless booths of drones and hover boards at CES, there is a name familiar to most people that have ever thought about building a custom PC; that name was Lian Li. Lian Li had several models of their PC desk and a small gallery of cases lining the rest of their booth. Although with all the cases including …

Advanced System Care Tutorial

We show you how best to use Advanced System Care, a freeware that cleans and optimizes your operating system, removing useless components that slow down the system.

Roccat Kova 2016 Gaming Mouse Review

A year ago, I had the opportunity to review a Roccat Tyon – my first Roccat product since I purchased one of their Pyra and Kova mice many years ago. I remember the original Kova fondly, but it wasn't…quite there yet. I liked the ambidextrous design, price point, Lamborghini-esque styling, and simple approach to performance (an optical sensor with driver-less configuration); I wasn't quite as impressed with the overall build quality, lack of granular customization options or lighting. Will the new Kova change my mind? Will the improved sensor, new looks, lighting, and robust construction replace my first impressions? Benchmark Reviews has the opportunity to take the new Kova (ROC-11-502) for a spin, so let's find out.



The best Guides by the best writers on the internet; PCSTATS Beginners Guides explain computers, software, and all those other wonderful things that cause you frustration.

Learn how to use your computer better, master the internet while protecting yourself, and know what to do when your hard drive kicks the bucket.



"Get the 'Stats and Stay Informed!"