[>>]

[>>]

[>>]

[>>]

More>>

Search...

| | |
| --- | --- |
| General News | |

... 51 news stories awaiting approval
NZXT H630 Silent Ultra Tower Computer Case Review

NZXT has dabbled in quiet cases before (Hush, H2). While I don?t personally have experience with those particular chassis, I?ve gathered the attempts in the past have left consumers wanting. It appears a revived Phantom line has also provided another opportunity for NZXT Technologies to tackle the ?silent? segment once again ? can NZXT bring the H series of chassis to new levels with the H630 Silent Ultra Tower Computer Case? Benchmark Reviews has a chance to answer this question."

A First Meet With the Table PC: Lenovo

With all of the attention that tablets, ultrabooks and hybrids have received following the release of Windows 8, you'd be forgiven to let slip from memory an entirely different class of computer: the all-in-one. Lenovo's IdeaCentre Horizon embraces Windows 8's touch capabilities with a social twist - it moonlights as a Surface (the table, not the tablet) that can be used by the entire family for a "fun night in." The design is innovative and has a ton of potential on paper. But how does this translate to real world usage?

BIOS Option Of The Week - PCI IRQ Activated By

Quote : Since 1999, we have been developing the BIOS Optimization Guide, affectionately known as the BOG. From a meager beginning of a single page, it now covers over 440 BIOS options. As old BOG readers will know, we started offering two editions of the BOG since Revision 8.0 - a simplified edition and the complete edition. Normally, the complete edition is only available to subscribers who help sponsor the development of the guide through a small fee. However, that changes today! From now on, we will post a BIOS option from the complete edition of the BIOS Optimization Guide every weekend.

Shuttle Omninas KD20 NAS

Most people know Shuttle for their Barebones. But the product we are looking at here, is the Shuttle Omninas KD20 NAS. It's a 2 bay NAS box with USB 2.0, USB 3.0, Gbit LAN connectivity. It support functions as Saba, print server, iTunes media streaming and much more.


NVIDIA GeForce Chips Comparison Table @ Hardware Secrets

If you don`t follow the video card market almost daily, it is really complicated to understand the differences between the several different NVIDIA graphics chips available on the market today. To facilitate knowing and understanding the differences among these chips, we have compiled the following table:"

Tesoro Durandal Ultimate Backlit Mechanical Gaming Keyboard

Although the trend of our days demands from all the latest keyboards to feature Cherry MX mechanical switches/keys both Mad Catz and SteelSeries have proven beyond doubt that normal membrane keyboards are still alive and kicking. Now that i look back my first serious keyboard was the quite impressive (for its time) Microsoft Natural Keyboard Elite back in late 1998 but it wasn`t really until 2005 that i actually turned around and purchased my very first gaming keyboard the very innovative Logitech G15. Of course thanks to the massive differences and features it carried since then Ive never used a normal keyboard again unless it was absolutely necessary (how many of you wish that laptops also had gaming keyboards attached?). Today we will be checking out yet another mechanical gaming keyboard that packs quite a few impressive features called the Durandal Ultimate manufactured by Tesoro."

ADATA XPG V2 Series 8GB DDR3 2400MHz Memory Kit Review @ Legit Reviews

ADATA might not be the biggest kid on the block, but they do specialize in various memory and storage related products, in which this specialization should help them churn quality products. In fact, ADATA has the most award-winning product designs, which does show their enthusiasm to providing top-notch memory solutions to their customers. Today we?ll take a look at the new ADATA XPG V2 DRAM memory kit to see how it stacks up against their performance claims."


Galaxy GTX 770 GC 4GB

Galaxy's GTX 770 GC 4GB doubles up on the reference card's memory while also utilizing higher clock speeds. It also happens to be one of the most expensive GTX 770 cards on the market but does the additional GDDR5 actually make a difference?

GIGABYTE Launches Intel H81 Series Motherboards

GIGABYTE today announced a range of 8 series motherboards based on the new Intel® H81 Chipset (PCH) supporting the latest 4th generation Intel® Core™ processors. GIGABYTE Intel® H81 series motherboards include ATX and Micro-ATX models, bringing together a unique blend of features and technologies that offer the absolute best in terms of quality, durability and overall lifespan.
GIGABYTE H81 series motherboards stand out from the competition with signature features that guarantee the utmost in both performance and reliability. High quality components for key areas of the motherboard are joined by an updated and improved UEFI DualBIOS™ which offers a customizable, full HD BIOS environment, plus the new GIGABYTE App Center, which combines key GIGABYTE applications in a simple, unified interface. GIGABYTE H81 series motherboards also provide additional USB 3.0 ports and support the latest 4K resolution displays on both HDMI and DisplayPort.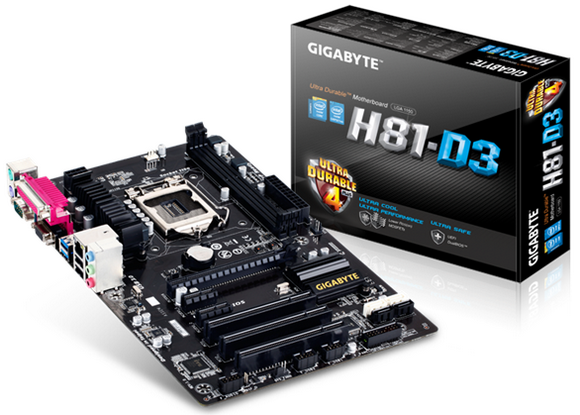 GIGABYTE Ultra Durable™ 4 Plus
GIGABYTE Ultra Durable™ 4 Plus focuses on "Ultra Performance" and "Ultra Safe", with a range of features and component choices that provide optimal performance, cool and efficient operation and extended motherboard lifespan.
Ultra Performance
GIGABYTE uses All Solid Caps (Capacitors) and Low RDS(on) MOSFETs which are rated to work at higher temperatures to provide a longer lifespan. specially designed to produce lower switching for faster electric current charging and discharging, Low RDS(on) MOSFETs have lower power consumption during the switching process, resulting in a faster switching process and less heat generation.
Ultra Safe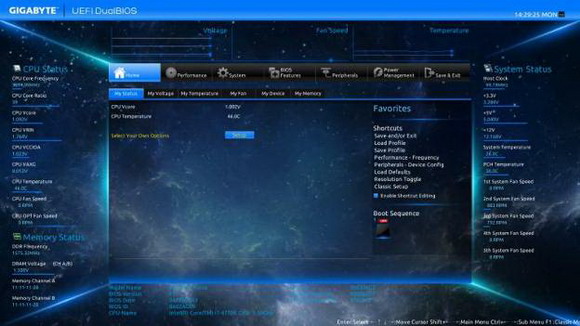 GIGABYTE motherboards feature GIGABYTE DualBIOS™, an exclusive technology from GIGABYTE that protects arguably one of your PC's most crucial components, the BIOS GIGABYTE DualBIOS™ means that your motherboard has both a 'Main BIOS' and a 'Backup BIOS', making users protected from BIOS failure due to virus attack, hardware malfunction, improper OC settings or power failure during the update process.
High ESD Protection for USB and LAN (USB 3.0 only)
GIGABYTE H81 Series motherboards raise the bar in terms of protecting your system, providing advanced electrostatic discharge (ESD) protection for both your Ethernet LAN and USB ports, both common sources of ESD-related failures. Each LAN and USB port is paired with a dedicated protection filter that can withstand high electrostatic discharges, protecting your system from common electrical surges and even direct lighting strikes.
Additional USB 3.0 Ports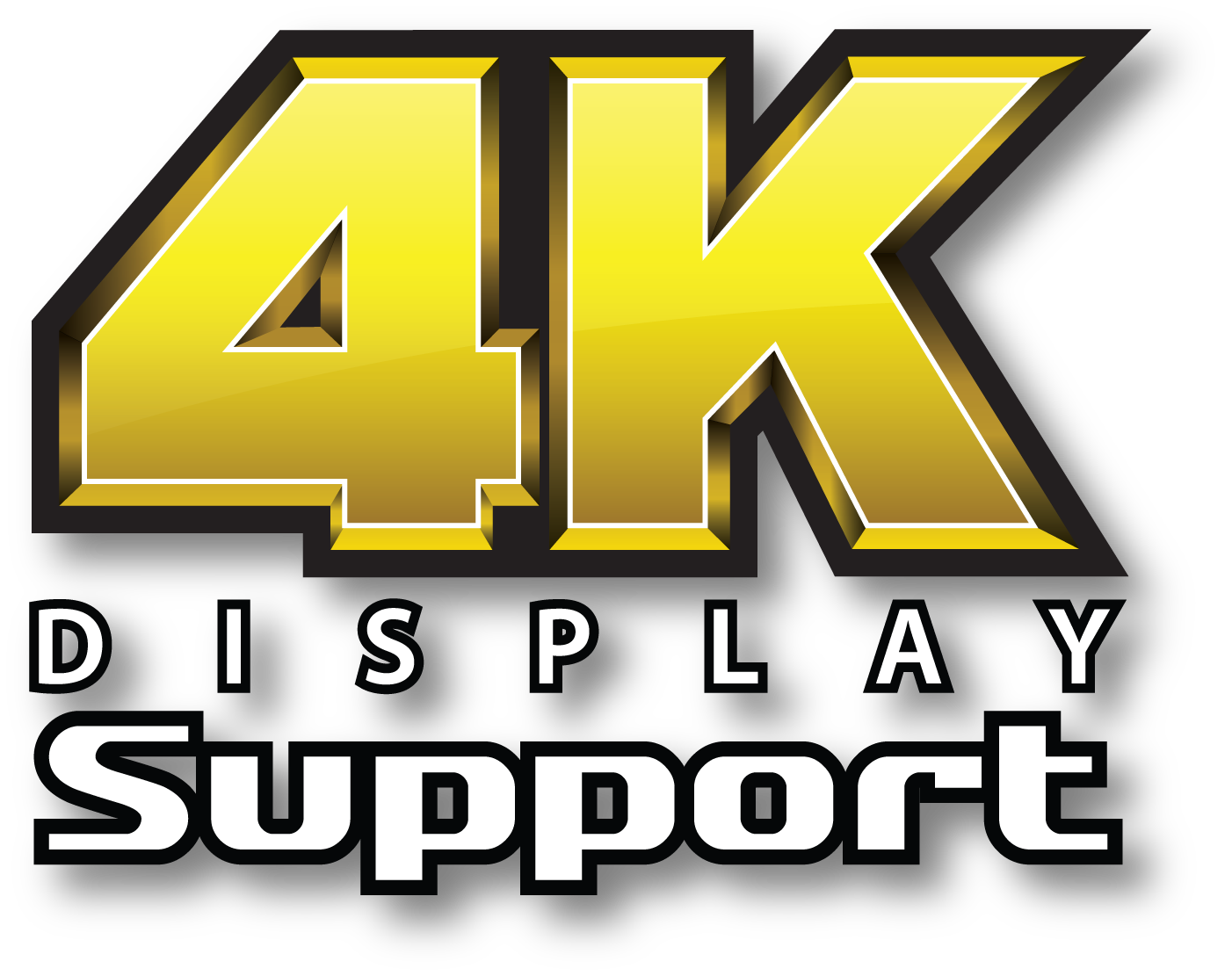 GIGABYTE H81 series motherboards feature an onboard USB 3.0 host controller that provides an additional four USB 3.0 ports. Together with USB 3.0 ports provided by the Intel® H81 chipset, users can enjoy SuperSpeed connectivity on a total of six USB 3.0 ports.
4K Ultra HD Support
GIGABYTE H81 series motherboards provide native 4K support with integrated Intel® HD Graphics via HDMI or DisplayPort. 4K resolution is the next technological milestone in high-definition content delivery, utilizing approximately 4,000 pixels on the horizontal axis, more than four times today's standard HD pixel density.
New GIGABYTE UEFI DualBIOS™ with Dashboard Mode
Take control of how your BIOS looks and feels with the new GIGABYTE UEFI DualBIOS™, a fully customizable user interface that allows you to adjust overclocking and performance settings in real-time. With smooth mouse control and shortcuts for fast navigation, the new and exclusive Dashboard Mode gives users complete access to all data related to your motherboard, including CPU, graphics and memory clocks, temperatures and voltages.
New GIGABYTE App Center
GIGABYTE App Center gives you easy access to a wealth of GIGABYTE apps that help you get the most from your GIGABYTE motherboard. Using a simple, unified user interface, GIGABYTE App Center allows you to launch all GIGABYTE apps installed on your system. The GIGABYTE App Center is also customizable with three attractive color schemes.
The GIGABYTE App Center Includes:
GIGABYTE Intel® H81 Series Motherboards*
GA-H81-D3
GA-H81M-S2PV
GA-H81M-S2PH
GA-H81M-DS2

GA-H81M-HD3
H81M-H
H81.AMP-UP

More information about GIGABYTE H81 Series motherboard can be found at the GIGABYTE website

Cooler Master Storm Havoc @ LanOC Reviews

Between sensor, grip style, and overall design the CM Storm gaming mouse line is made up of a nice variety of options. Until now, Cooler Master has only offered one product with the Avago 9800 sensor, boasting 8200 DPI support, the Sentinel II. The Havoc, which we'll be taking a look at today, is "designed for precision gaming", so it seems natural to be equipped with a sensor that provides such a diverse range.


MSI Z77A-GD65 GAMING Mainboard Review

The major but not the only distinguishing features of new Micro-Star gaming mainboards compared with the regular models is the replacement of the generic network controllers with Qualcomm Atheros Killer E2200, which allows assigning priorities with focus on gaming traffic, thus reducing the delays during online gaming.

AMD Winner in Q2, Intel Up, Nvidia Down

Jon Peddie Research (JPR), the industry's research and consulting firm for graphics and multimedia, announced estimated graphics chip shipments and suppliers' market share for 2013 2Q.

While the news was disappointing year-to-year, the news was encouraging quarter-to-quarter.

AMD overall unit shipments increased 10.9%, quarter-to-quarter, Intel increased 6.2%, and Nvidia decreased by 8%.

The overall PC market declined 2.5% quarter-to-quarter while the graphics market increased 4.6%. Overall this net 7.1% increase reflects an interest on the part of consumers for double-attach-the adding of a discrete GPU to a system with integrated processor graphics, and to a lesser extent dual AIBs in performance desktop machines. On a year-to-year basis we found that total graphics shipments during Q2'13 dropped 6.8% while PC shipments which declined by at a faster rate of 11.2% overall. GPUs are traditionally a leading indicator of the market, since a GPU goes into every system before it is shipped and most of the PC vendors are guiding down to flat for Q3'13.

The popularity of tablets and the persistent economic slowness are the most often mentioned reasons for the decline in the PC market and the CAGR for PC graphics from 2012 to 2016 is -1.4%; we expect the total shipments of graphics chips in 2016 to be 319 million units.

The ten-year average change for graphics shipments for quarter-to-quarter is a growth of 7.2%. This quarter is below the average with a 4.6% increase.

Our findings include discrete and integrated graphics (CPU and chipset) for Desktops, Notebooks (and Netbooks), and PC-based commercial (i.e., POS) and industrial / scientific and embedded. This report does not include handhelds (i.e., mobile phones), x86 Servers or ARM-based Tablets (i.e. iPad and Android-based Tablets), Smartbooks, or ARM-based Servers. It does include x86-based tablets.

The quarter in general:

AMD's shipments of desktop heterogeneous GPU/CPUs, i.e., APUs declined 9.6% from Q1 and increased an astounding 47.1% in notebooks. The company's overall PC graphics shipments increased 10.9%.

Intel's desktop processor-graphics EPG shipments decreased from last quarter by 1.4%, and Notebooks increased by 12.13%. The company's overall PC graphics shipments increased 6.2%.

Nvidia's desktop discrete shipments were down 8.9% from last quarter; and, the company's mobile discrete shipments decreased 7.1%. The company's overall PC graphics shipments declined 8.0%. Year-to-year this quarter AMD overall PC shipments declined 15.8%, Intel dropped 12.9%, Nvidia declined 5.1%, and VIA fell 12.4% from last year.

Total discrete GPUs (desktop and notebook) were down 5.5% from the last quarter and were down 5.2% from last year for the same quarter due to the same problems plaguing the overall PC industry. Overall the trend for discrete GPUs is up with a CAGR to 2016 of -2.2%.

Ninety nine percent of Intel's non-server processors have graphics, and over 67% of AMD's non-server processors contain integrated graphics; AMD still ships IGPs.

Graphics chips (GPUs) and chips with graphics (IGPs, APUs, and EPGs) are a leading indicator for the PC market. At least one and often two GPUs are present in every PC shipped. It can take the form of a discrete chip, a GPU integrated in the chipset or embedded in the CPU. The average has grown from 1.2 GPUs per PC in 2001 to almost 1.4 GPUs per PC.

ASUS Maximus VI Hero LGA 1150 Motherboard Review

The ASUS Republic of Gamers brand represents the best ASUS has to offer. Unfortunately the best usually comes with a high price tag placing such boards out of reach for many. Never fear for the ASUS Maximus VI Hero is here! OK with a name like that I couldn't resist. The Hero offers the core enthusiast features found in all ROG boards with less fluff.



The best Guides by the best writers on the internet; PCSTATS Beginners Guides explain computers, software, and all those other wonderful things that cause you frustration.

Learn how to use your computer better, master the internet while protecting yourself, and know what to do when your hard drive kicks the bucket.



"Get the 'Stats and Stay Informed!"