| | |
| --- | --- |
| General News | |

... 31 news stories awaiting approval
Gotham City Imposters (PC) Game Review @ HardwareHeaven.com

Gotham City Imposters (PC) Game Review @ HardwareHeaven.com Released recently Gotham City Imposters is a download-only multiplayer FPS developed by Monolith (F.E.A.R.) and published by WB Games. In this game, which rides in on the immense success of Batman Arkham City, we play as violent vigilantes dressed up like Batman against equally violent criminals dressed up like the Joker in open warfare on the streets of Gotham City."

500GB Seagate FreeAgent GoFlex Ultra-Portable Hard Drive Review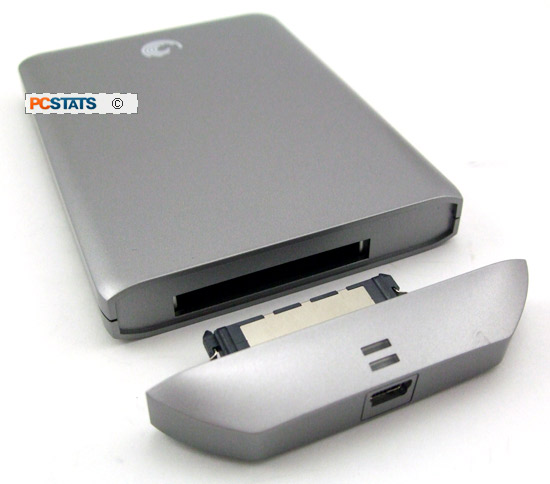 "The Seagate FreeAgent GoFlext Ultra-Portable hard drive is more than just a portable 2.5" SATA HDD. key to the system's brilliant usefulness is that Seagate designed this hard drive to interface with a series of modular cable interface adaptors, docks and a media player. It's what you'd call, really very flexible. But that's not all... Seagate made the core FreeAgent GoFlex hard drive so it will slot into the companies' TV HD Media Player product, interfacing via the drives native SATA port. Sliding a hard drive into the Media Player is a quick and simple way to open up access to hundreds of gigabytes of digital content on the spot.

ARCTIC MX-4 Thermal Compound Review

" If you're in the market for thermal compound you've got a ton of choices out there. It's hard to make a decision isn't it? Today for review I've got the newest thermal compound from ARCTIC called MX-4 and I've that it's pretty good stuff. So read on.. "

Intel to postpone mass shipments of Ivy Bridge processors

Intel recently notified its partners about plans to postpone mass shipments of its upcoming Ivy Bridge processors. Despite that the company will still announce the new products and ship a small volume of the processors in early April, mass shipments are not expected to occur until after June, according to sources from notebook players.

AMD ATI Chips Comparison Table @ Hardware Secrets

With more and more graphics chips being released every day, it became very complicated for the user who does not follow the video card market to know the differences among all AMD (ATI) graphic chips on the market today. To facilitate knowing and understanding the differences among major AMD (ATI) chips, we have compiled the following table."

AMD Radeon HD7770

The AMD HD 7770 1 GHz Graphic Card arrived Technic3D. Technic3D will check the AMD Radeon HD 7770 Series in the following Review with a Resolution from 2560x1600, 1920x1200, 1680x1050, the real Power Consumption, loudness, temperature, Overclocking and many more in new Games against other Graphic Cards."

ASUS Radeon HD 7770 DirectCU 1 GB @ techPowerUp

ASUS is using their well-proven DirectCU thermal solution on the new HD 7770 DirectCU. The card also comes with a large overclock out of the box, yet stays cool and runs at super low noise levels. ASUS has chosen to follow the AMD pricing, so no price increase for cooler and overclocking."

HIS Radeon HD 7750 & HD 7770 CrossFire @ techPowerUp

Today AMD launched their all new Radeon HD 7770 and HD 7750. In our CrossFire review we take both new cards, put them in a dual GPU CrossFire configuration each, and see where they end up on the performance leaderboard. We will also focus on whether two cards can serve as a replacement for a high-end single GPU card."

MSI Radeon HD 7770 OC 1 GB @ techPowerUp

MSI`s HD 7770 OC Edition is a custom design HD 7770 with improved dual fan cooler and overclock out of the box. Compared to the reference design, the overclock is small, but the price increase is also reasonable."

XFX HD 7770 Black Edition Super Overclock 1 GB @ techPowerUp

The XFX HD 7770 Black Edition Super Overclock is the company`s flagship HD 7770. It comes with a massively improved heatsink, dual fan and large overclock out of the box. In our testing we are impressed by the ultra low noise and great performance improvement it delivers."

XFX Radeon R7770 Black Edition Video Card @ Benchmark Reviews

Benchmark Reviews has reviewed the XFX versions of AMD`s new Tahiti-based Radeon 7970 and 7950 video cards. They provided ground-breaking single-GPU performance (both were faster overall than the NVIDIA GTX 580), but at very high prices. While these cards do a good job of supporting the very high end video card market, many more users will gravitate towards less expensive options. The Cape Verde GPUs represent the low end of AMD`s new Graphics Core Next GPU line and today we have the XFX R7770 Black Super Overclocked Edition card to test."

Thermaltake Chaser MK-1 PC Case @ Pro-Clockers

Not as extreme as the Level 10 GT but equally fascinating is the new Chaser MK-1 gaming case. Aimed at the gamer and enthusiast, the Chaser is designed to house everything needed to build that ultimate gaming rig. It`s tall, full featured and quite different than any other case found on the shelf at your local retailer."

AZZA Fusion 3000 Review

The problem for AZZA and the Fusion 3000 is two fold from my perspective. First, it is trying to be everything to everybody and second, it places itself right in the middle of the most fiercely competitive price range for enthusiast cases. As a result, there is a lot of innovation and value being offered just on either side of the $180 mark. For example, the Fusion 3000 faces competition with the Cooler Master HAF 932 Advanced, which is $20.00 less, includes three 200mm+ fans, and has nearly all the same amenities. Also at the same price point or even slightly less, it competes with entire Silverstone Raven series. Both of these include fans beyond the standard front intake or rear exhaust and are constructed with better fit and finish than the Fusion 3000. Because of this, the lack of included fans is a bit puzzling."