[>>]

[>>]

[>>]

[>>]

More>>

Search...

| | |
| --- | --- |
| General News | |

... 43 news stories awaiting approval
Palit GTX 780 Super JetStream: Titan-like

We've only previously seen water-cooled GTX 780 cards pushed this far. However, Palit's GTX 780 Super JetStream is no ordinary graphics card as its massive heatsink and three large fans keep its core cool when under stress -- a solution that allows the card to outpace the Titan, according to the manufacturer. In our review we put those claims to the test, in addition to testing triple monitor resolutions in GTX 780 Super JetStream SLI cards, standard GTX 780 cards and on the almighty Titan.

Apple's Haswell-Powered 13-Inch MacBook

Intel's roll-out of their 4th generation Haswell-based Core series processors has been a little pokey, quite frankly, when you compare this launch to the deluge of products that hit the market when Ivy Bridge broke cover last year. Regardless, Apple always seems to have an inside track on Intel's latest technology and so, as it turns out, our first Haswell-powered notebook has finally arrived and it's none other than the Apple MacBook Air. The new MacBook Air for 2013 is virtually indistinguishable from the previous gen model, though if you'll look closely there actually two tiny pinholes on its left edge, for dual omnidirectional microphones, versus a single mic on previous models.

Seagate 600 Series SSD 480 GB ST480HM000 @ techPowerUp

Seagate is trying to establish a strong presence in the SSD market using their new 600 and 600 Pro SSDs, which are based on a Link-A-Media controller. Clocking in at $400 for the 480 GB version, our testing shows good price/performance, at affordable storage cost."


XFX ProSeries 1250W PSU Review @ Ocaholic

With the P1-1250-BEFX XFX has a high end power supply in its portfolio which offers 1`250 Watt output power. When looking for an 80Plus certificate one can find a gold sticker on this PSU. This PSU is based on the SS-1250 from Seasonic (OEM). The changes are basically only the Case and the fan. We`re already really curious to see what this 200 Euro power supply is capable of."

ASUS PQ321 Ultra HD 4K 31.5-inch Monitor Review

We have a confession to make (well, several actually, but all the rest date back to our college days, and some secrets are best left untold). Reviewing monitors isn't as fun as it once was. It's not that we've grown jaded over the years, but plain and simple, the monitor market has become stale, lacking the kind of 'gee-whiz' innovations that tend to excite us. Panel makers seemed to stopped pushing the envelope once they developed 30-inch In-Plane Switching (IPS) screens, and for the longest time, that's where the high-end has sector been stuck, as if caught in quicksand with no rope in sight, or so we thought.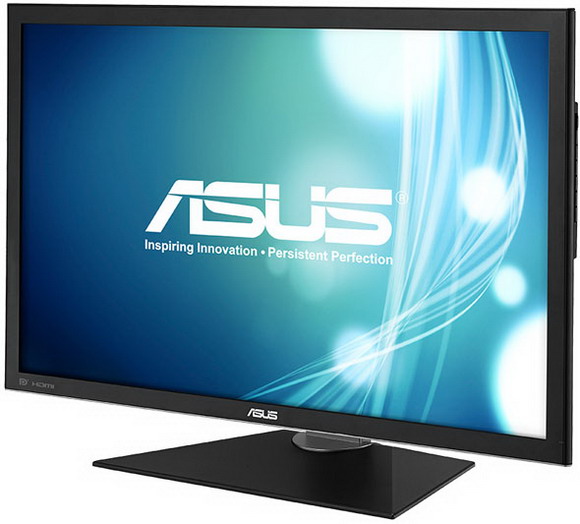 Out of all the monitor manufacturers out there, it was ASUS that showed up to the panel party with rope in hand, marching through the muck and mire tugging the first consumer 4K display ahead of the competition. And for adding bragging rights, the ASUS PQ321 True 4K Ultra HD measures a just a little bit bigger than current flagship models with a 31.5-inch LED backlit panel, giving monitor enthusiasts yet another reason to upgrade. ...Boasting a 3840x2160 display resolution, this 4K display floods your eyeballs without four times as many pixels as that of a standard Full HD 1080p (1920x1080) display. To squeeze that many pixels into a 31.5-inch form factor, the PQ321 uses what's called Indium Gallium Zinc Oxide (IGZO) rather than traditional amorphous silicon for the active layer of its LCD panel.

GPU Charts 2013: 18 DX11 Graphics Cards @ Ocaholic

GPU Charts are back on ocaholic. As usual we have used an up to date system with three synthetic benchmarks and ten more or less recent games, benched at 1920x1080 with highest graphics settings. This time only reference cards from both nVidia and AMD/ATI will be listed (aka no AIB cards). The idea behind is to show a performance overview of current gaming graphics cards when everything is up to date."

ASUS MAXIMUS VI HERO (Intel LGA 1150)

New to the ASUS ROG line-up, the ASUS MAXIMUS VI HERO is for those looking to get that high-end ROG "GENE" experience in a full ATX format, but does stretching the GENE also stretch the HERO's ability too thin, or has the ASUS MAXIMUS VI HERO come to save the day?

Inno3D GeForce GTX 760 iChill Review

As the company name suggest, Inno3D make some truly innovating graphics card designs. The latest of which is the iChill HerculeZ, a triple slot cooling design which in this instance also happens to arrive with three fans to keep the oversized heatsink cool. Cooling as never been so important because despite the current balmy weather we are seeing here in Britain, NVIDIA's method of 'auto' overclocking, aptly called GPU Boost 2.0, has a direct correlation between GPU core temperatures and core clockspeed. Therefore, the cooler the card is kept; the higher the potential Boost speed will potentially be gained.

Desktop Computer System PC Hardware Component Predictions

For the past six years it has been my duty to contact product manufacturers, and arrange test samples of cutting-edge products for our review team. Since BenchmarkReviews.com started back in 2007, I have repeatedly enjoyed hands-on experience with exotic desktop PC computer components that most techies can only dream of owning. Together with my computer business, I've been afforded a broad view of the market, one that has given me a unique opportunity to see new trends emerge while watching old fads quietly fade away (ie: Rambus RD-RAM, OCZ NIA, HD-DVD, and various Virtual Reality gadgets). My experiences within the hardware industry have enabled me to predict where the technology is driving us with some accuracy, based on historical lessons the younger generation have forgotten. In this editorial I will explain what! could happen next in the desktop computer hardware segment, as it attempts to co-exist with a mobile mega-industry.

MSI CK Series Mechanical Keyboard Review

Following a template established by two of its greatest rivals, MSI has joined ASUS and GIGABYTE in the PC peripherals market with its CK Series mechanical keyboard. Like GIGABYTE's Osmium, it features Cherry MX Red switches. Unlike the Osmium, it's priced to move at $69.99. But what's it like to live with one? Let's find out.

Fractal Design Define XL R2 Case Review @ Legit Reviews

Fractal Designs Define XL R2 definitely did not let us down in the style department. Its so simplistic and sleek that its very pleasing to the eye. I was also happy to see very little plastic in this case, but the trade-off of that is a heavier case. I dont know how many of you would be transporting or constantly moving a full ATX case, so weight probably wont be an issue..."

ASUS Maximus VI Impact Review @ Ocaholic

If there is a motherboard this year, which makes each and every enthusiast, gamer or even overclocker listen closer, than it`s the Maximus VI Impact from ASUS` ROG department. After having set a new trend for mini-ITX gaming rigs, ASUS now brings this form factor to the next level be releasing this feature packed and powerful mini-ITX board. Next to an extra powerful VRM design and an additional sound module, there are plenty of other featres and obviously, we`re going to show them all to you."


Corsair Vengeance K65 Review @ Ocaholic

With the Vengeance K65, manufacturer Corsair is give compact gaming keyboards a shot. The recipe? The design from the high-end keyobard series combined with Cherry MX Red switches, which should guarantee a high quality product which is comfortable to use over years. Well, did they succeed?"

Corsair M65 Mouse

The Corsair Vengeance M65 Gaming-Mouse arrived Technic3D. We will check the Laser-Mouse with up to 8.200 dpi and eight Buttons in the following Review on Technic3D."



The best Guides by the best writers on the internet; PCSTATS Beginners Guides explain computers, software, and all those other wonderful things that cause you frustration.

Learn how to use your computer better, master the internet while protecting yourself, and know what to do when your hard drive kicks the bucket.



"Get the 'Stats and Stay Informed!"