| | |
| --- | --- |
| General News | |

... 104 news stories awaiting approval
News: AMD reveals 2014 APU roadmap for tablets convertibles

We already know that AMD`s next-gen Kaveri APU is coming to mobile systems. However, the chip will only fit into power envelopes ranging from 15W to 35W. For the tighter TDPs suited to tablets and convertibles, AMD has a couple of other, lower-power chips plannedand it announced them today at its APU13 event in San Jose. These low-power APUs are called Beema and Mullins, and they`re successors to today`s Kabini and Temash offerings. AMD says they deliver twice the performance per watt of their predecessors and are scheduled for release in the first half of 2014."

NVIDIA GeForce GT 610 On Linux

If you are after a low-end graphics card for use on Linux, up for review today is the Zotac GeForce GT 610 Synergy 1GB graphics card that sells for less than $50 USD. The results in this Linux hardware review compare the GT 610 to a range of other AMD Radeon and NVIDIA GeForce graphics cards using the proprietary drivers under Ubuntu Linux. Even if you`re not interested in the GT 610, this article makes for a nice 12-way Linux graphics card comparison with the very latest AMD/NVIDIA GPU drivers."



CM Storm Pulse R Headset @ Rbmods

Coolermaster is finally out with some new products and today we taking a look at one of them. First out is the Pulse R gaming headset that is newly released! We are going to compare them vs some awesome headsets we have tested in the past and just how comfortable they are after hours of gaming. So stick around for this review to find out the answers."

Android App Pick - Pianist HD - BCCHardware App Pick

We have just posted up another Android App Pick of the Week and this week we are having some fun and getting a bit creative - all while learning how to play piano.  Pianist HD is the Pick of the Week and this app will have you tapping out your tunes as you learn to play piano.  It`s not guaranteed to make you into a Mozart, but it might get you started.  Check it out!"

Sandberg Worldwide Joint Giveaway

People say that theres always calm before the storm but I tend to disagree so although we are in the process of securing a massive number of prizes for our global Christmas giveaway that doesnt mean we will halt our regular ones. So today in cooperation with our friends from Sandberg we have not 1 but 5 PowerBar 2200mAh models up for grabs (colors may vary) and as always you just have to complete 4 small steps in order to participate:"


iStarUSA BPN-2535DE-SA and BPU-124DE-SS HDD Docks @ Pro-Clockers

The two products from them that will we will be taking a look at are the BPN-2535DE and the BPU-124DE-SS. Both are backplanes that will fit in either a 3.5 or 5.25 bay depending on the model that best fits your needs. Also, they each share the ability to house multiple 2.5 drives. For most average computer users today, these products are ideal for if you have problems with having lack of support for internal drives in your chassis. Getting either the BPN-2535DE or the BPU-124DE-SS will be a wiser solution than buying a larger chassis which would likely cost you more. Now, read on to check the differences of the two to determine the best for your need."

MSI Radeon R9 270 Gaming OC and Sapphire Dual-X R9 270 OC Video Card Review @ Legit Reviews

Advanced Micro Devices (AMD) has been keeping us extremely busy launching new graphics cards and this week is no different. AMD announced the Radeon R9 270 graphics card this morning at the $179.99 price point. This is the sixth video card that AMD has added to the Radeon R7 and R9 series of  video cards since October! This `new` card is interesting as it reduces the entry price into the high-end R9 series down to the $179 price point and uses the same exact Pitcarin GPU found on the AMD Radeon R9 270X!"

NuForce S3-BT High-Fidelity Bluetooth Speakers

For the past 2 years or so we used and tested many portable Bluetooth wireless speakers some of which offered a very good size/performance ratio while others were not really as portable but offered amazing amounts of volume at reasonable prices. Still all these are not called portable without reason and so no matter how we see it in the end they can`t go up against a good stereo desktop solution especially when it comes to volume levels. However it`s not very easy to find a high quality stereo desktop system featuring both Bluetooth and wired connectivity that doesn`t really cost an arm and a leg so with that in mind we set out to see what`s available in the market. The answer came from our friends over at NuForce who`ve been manufacturing a very successful pair of speakers for quite some time now the S3-BT High-fidelity Bluetooth speakers for audiophiles so it didn`t take long for us to grab a sample in order to find out the reason behind their popularity."

ASRock's bitMining Motherboards: H81 Pro BTC/H61 Pro BTC

ASRock's bitMining Motherboards: H81 Pro BTC & H61 Pro BTC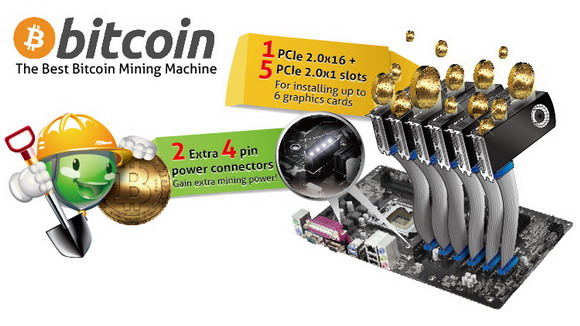 TAIPEI, Taiwan, November 15, 2013 - Dig the fact that there's probably no way you're ever going to end up dirty rich overnight, not unless you hit the jackpot or discover Davy Jones' treasure. Or maybe what you could try is to mine for the legendary peer-to-peer digital currency bitcoin.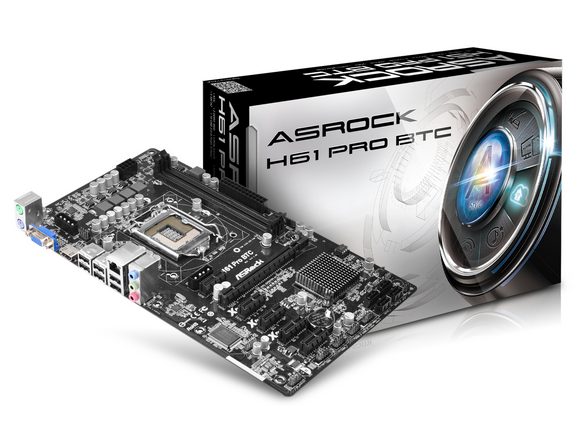 Recently, bitcoin is gaining more and more popularity and value around the globe. A Norwegian man that invested in $27 of bitcoin back in 2009 fluctuated into $886,000 windfall. There's also a new permanent bitcoin ATM installed in Canada. The process of obtaining these digital coins through computing is called "mining", and ASRock is here to assist you to jump in the gold rush immediately with two new motherboards designed for bitcoin mining - H81 Pro BTC and H61 Pro BTC!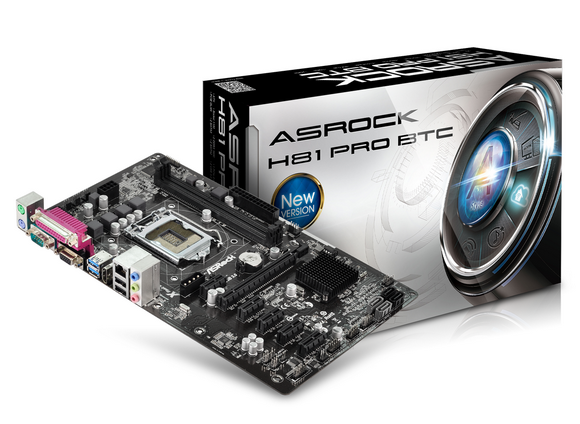 ASRock H81 Pro BTC is specifically tailored for bitcoin mining. It boasts a total of six PCIe slots for multiple mining graphics cards, plus two extra 4 pin power connectors for extra mining power. It's never too late to try, who knows what might happen, maybe you'll make a fortune out of it!


Gigabyte Radeon R9 270X OC Review @ Ocaholic

Today we`re having a closer look at Gigabyte Radeon R9 270X OC. This card features a custom PCB as well as a custom cooler. Other than that there is even a factory overclocking. These are three reasons to definitely have a look at this card, and when we tell you that it even comes with an attractive price, then you should definitely give the following pages a shot."

BlizzCon 2013 Coverage @ Legit Reviews

After almost two years away in hibernation, BlizzCon returned to the Anaheim Convention Center with a bang as more than 20,000 fans poured in.  With so many fans, gamers, and CosPlayer itching to see what Blizzard had in store for their three main franchises - World of Warcraft, StarCraft, and Diablo, many felt that there was little chance that the event could once again live up to it`s hype..."

RHA SA950i Headphones Review @ ThinkComputers.org

Earlier this year we took a look at RHAs MA450i earphones and they proved to be a great valueand offered good performance. Today we are taking a look at RHAs SA950is which unlike the MA450is they are an over-ear type of headphones. They are designed to be extremely light and easy to take with you but still provide professional quality audio. They also feature a detachable audio cable that has in-line volume controls and a microphone for taking calls. Will these be your next headset? Read on as we take a look..."