| | |
| --- | --- |
| General News | |

... 90 news stories awaiting approval
VR-based tests going forward

I already wrote an extensive preview of the tool and how it works during the announcement. I think it's likely that many of you overlooked it with the noise from a new GPU, so I'm going to reproduce some of it here, with additions and updates. Everyone that attempts to understand the data we will be presenting in this story and all VR-based tests going forward should have a baseline understanding of the complexity of measuring VR games. Previous tools don't tell the whole story, and even the part they do tell is often incomplete.

HyperX Revolver S Review

The Revolver S, learns and adapts from the past, and comes in boasting absolute cross-platform compatibility due to the use a hard-lined 4pole jack, included extensions, and much like the Cloud II headset, the Revolver S has been bundled with an advanced driverless USB soundcard. The USB dongle provides instant access to various controls including volume, microphone mute, and a selection of preset EQs, it can also enable Dolby 7.1 surround at the touch of a button.

ASUS ROG Maximus IX Apex (Z270) Motherboard Review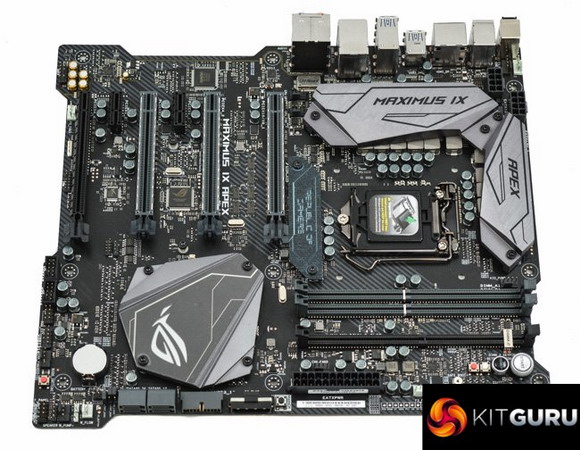 Very rarely does a motherboard company release a product that is genuinely different and innovative, bucking wider trends in the industry. ASUS has done exactly that with its new Republic of Gamers motherboard, the Maximus IX Apex.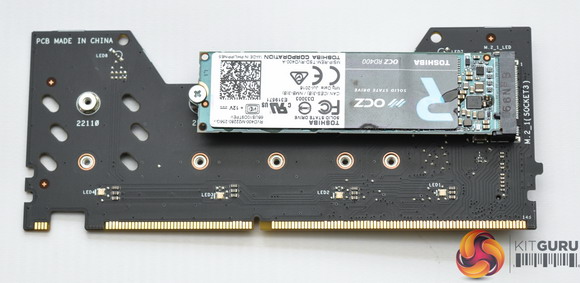 Corsair Force MP500 M.2 480GB SSD Review

The Corsair Force MP500 M.2 SSD arrived Technic3D. Available with 120, 240 and 480GB configurations. Results in extreme performance with up to 2800 MB/s sequential read and 1500 MB/s sequential write speeds? We will check the new SSD in many Benchmarks against other drives."

Desktop Graphics Card Comparison Guide Rev. 34.9

Covering almost 800 desktop graphics cards, this comprehensive comparison allows you to easily compare 24 different specifications for each and every card. If you need to find out about the specification of any card, just come over and check out our Desktop Graphics Comparison Guide. We hope it will prove to be a useful reference. We will keep this guide updated regularly so do check back for the latest updates.


ROCCAT Skeltr Gaming Keyboard Review

"It seems like everyone is all about mechanical gaming keyboards these days, but there are quite a few really good membrane gaming keyboards out there. The one we are taking a look at today could possibly be the most feature-packed membrane keyboard we've ever reviewed. The keyboard that I'm talking about is the Skeltr from ROCCAT. This keyboard aims to unite your keyboard and mobile device or tablet for a very unique and uninterrupted gaming experience. With Skeltr you can dock your device, take calls through your connected headset, type to your device, use the mobile companion app and more. Let's take a look!"

Benchmarks Of Many ARM Boards From The Raspberry Pi To NVIDIA

"For some weekend benchmarking fun, I compared the Jetson TX2 that NVIDIA released this weekend with their ARM 64-bit "Denver 2" CPU cores paired with four Cortex-A57 cores to various other ARM single board computers I have access to. This is looking at the CPU performance in different benchmarks ranging from cheap ~$10 ARM SBCs to the Raspberry Pi to the Jetson TX1 and Jetson TX2."

Patriot Viper V360 Headset Review

The Patriot Viper V360 Gaming-Headset arrived Technic3D. "The Patriot V360 7.1 virtual surround sound gaming headset is designed to provide an enhanced PC gaming experience?" We will check this and many more in the following Review."

AMD Demos Ryzen 7 Benchmarks Beating Intel

AMD President and CEO, Dr. Lisu Su, took to the stage at AMD's Ryzen Tech Day and opened the event with some official speeds, feeds, pricing information, and benchmark scores from the company's upcoming Ryzen series processors. To date, we've seen a number of leaks with related data and benchmarks, but the numbers and information we'll be presenting here are straight from AMD – they are the real deal, not rumors or speculation. And we've got a couple of surprises and new pieces of information to share as well...


AMD's first round of Ryzen CPUs

The wraps are off AMD's first round of Ryzen CPUs: the Ryzen 7 1800X, the Ryzen 7 1700X, and the Ryzen 7 1700. Check out these chips' specs, pricing, and availability info in AMD's first official Ryzen release.


ASUS GTX 1080 Ti Strix OC 11 GB

The ASUS GeForce GTX 1080 Ti Strix OC is the first custom-design GTX 1080 Ti that we are reviewing. It comes with a newly designed thermal solution that no longer uses DirectTouch heatpipes. Also included is a generous overclock out of the box and a load of features for the enthusiast gamer.

AMD B350 Micro-ATX Motherboards

With the launch of the AMD's socket AM4 all large motherboard vendors have shown new micro-ATX boards. At the moment there are seven different models available and the prices range from 80 to 105 Euro. This article will allow you to compare all these boards in order to find the one most suitable for your needs.