| | |
| --- | --- |
| General News | |

... 120 news stories awaiting approval
TUNAI CLIP Review

TUNAI Creative is a new company here for us at ThinkComputers. Looking at their product lineup they currently offer two products, the CLIP, which we are taking a look at today and the Firefly. Both are Bluetooth audio products. The clip is an interesting product as its main function is to bring wireless connectivity to your favorite set of wired headphones. It also gives you a voice assistant, microphone for taking calls, and has a range of 250 feet in the open air. CLIP comes along at an interesting time where many mobile devices are dropping support of the 3.5 mm jack. If you have a favorite pair of headphones that are wired this could be the perfect thing for you! Read on as we take a look..."

ASUS RoG Crosshair VI Hero X370 Motherboard Review

Ryzen is here at last, and with that comes dozens of motherboards from the many AMD partners. Today, we'll be taking a look at the new ASUS RoG Crosshair VI Hero, an X370 chipset board for the latest Ryzen AM4 socket chips from AMD. The new board brings all the high-end thrills you would expect, promising plenty of overclocking features, SLI/Crossfire support, M.2 storage, RGB lighting and much more! It's primed to appeal to enthusiast system builders, overclockers and gamers alike, so let's take a closer look at what it has to offer!

Sapphire NITRO+ Radeon RX 580 Limited Edition Video Card Review

The AMD Radeon RX 500 series was released this week and the new Polaris based graphics card series consists of the Radeon RX 580, RX 570, RX 560 and RX 550. These cards are mostly all based on the Polaris architecture found on the RX 400 series as they use the same cores. AMD tinkered under the hood of the Polaris GPU a bit and took advantage of improvements in the manufacturing process to get higher clock speeds than they could get last year when the RX 400 series was launched. AMD didn't send over any reference models this time around, so we were given the Sapphire NITRO+ Radeon RX 580 Limited Edition graphics card. This is a factory overclocked model and just happens to be the fastest Radeon RX 580 that you can buy today from Sapphire.

3D stackable phase change memory

XPoint. Optane. QuantX. We've been hearing these terms thrown around for two years now. A form of 3D stackable phase change memory that promised 10x the density of DRAM and 1000x the speed and endurance of NAND. These were bold statements, and over the following months, we would see them misunderstood and misconstrued by many in the industry. These misconceptions were further amplified by some poor demo choices on the part of Intel (fortunately countered by some better choices made by Micron). Fortunately cooler heads prevailed as Jim Handy and other industry analysts helped explain that a 1000x improvement at the die level does not translate to the same improvement at the device level, especially when the first round of devices must comply with what will soon become a legacy method of connecting a persistent storage device to a PC.

gaming keyboards offer customizable backlighting

Some gaming keyboards offer customizable backlighting and key caps to change up the feel of the keys underneath one's fingers. EpicGear's Defiant keyboard goes one better and lets gamers change out its key switches themselves for a different tactile experience. We switched around the Defiant's clickers to see if the feature upped our game.

The performance of the new Ryzen 7 CPU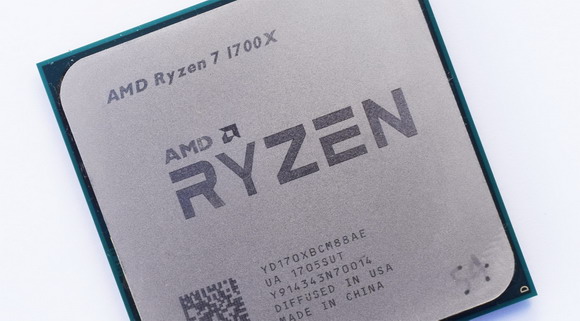 The performance of the new Ryzen 7 CPU from AMD has beed causing a lot of controversy: it is faster than its competitor in some tests, but it is slower in other ones, and several theories have been raised about the reason why. A popular theory says that disabling the SMT feature, the performance actually improves. Let's test if is it true. We published recently the Ryzen 7 1700X Review. It is a new CPU from AMD, based on a brand new architecture. We concluded that the Ryzen 7 1700X is faster that the Core i7-7700K in some tasks, but slower on other ones, including most games we tested.

Roccat Kone EMP Gaming Mouse Review

Being the successor to the Kone XTD, the Kone EMP (Empowered) brings a few new things to the table. The Kone EMP weights less than its predecessor and maintains the same body shape as before. It also includes the new Owl-Eye 12000 DPI optical sensor, known as the PixArt 3361 optical sensor. This is a modified version of the PixArt 3360 with improved responsiveness and manual surface calibration. The Kone EMP now features RGB lighting along with customizable profiles via the Swarm software. Benchmark Reviews will be taking a look at the Roccat Kone EMP with its new Owl-Eye optical sensor, so let's jump in to a quick overview of this mouse.


FreeTail EVOKE 256GB 800x CompactFlash Card

Small 75MB files were written to the card at 78.16MB/s. Medium 1GB files were written to the card at a solid 79MB/s. Large 10GB files managed to do slightly better at 79.89MB/s. That is darn close to the "Up To" speeds the card claims and is more than enough for pretty much every device that requires CF cards...

NVIDIA Editor's Day conference

Augmented and virtual reality technology was everywhere this year, not just in controllers and headsets but with elements to add greater immersion. These technologies have been pushed further than ever, and I'm sure we will be seeing a lot more as time goes on! A lot of companies are focusing on immersion, making people feel more like they really are in another world. There is a lot of work being done with haptic feedback, as well as the audio and visual components, but a few companies have taken a different approach to increasing this immersion."

Seasonic PRIME 850W Platinum PSU Review

It has been only a few days since we had a new Seasonic power supply in our labs for analysis. We have already looked at their 1200W and 1000W PRIME Platinum models in recent weeks, and today we analyse the 850W model. These power supplies are pure modular by design and feature low noise high grade Fluid Dynamic Bearing (FDB) cooling fans.

SteelSeries' Rival 700

SteelSeries' Rival 700 is one of the first mice on the market with a tactile-feedback system built in, courtesy of a vibration motor inside. We took the Rival 700 to the mat to see whether its unique feature set enhances the gaming experience.

MSI GTX 1080 11Gbps Gaming X+ 8G @ LanOC Reviews

So this week has been mostly filled with information on the AMD 500 series launch but today Nvidia taking the NDA off of their updated GTX 1080's that were introduced at the same time as the GTX 1080 Ti. The new GTX 1080's now have 11Gbps memory, just like the 1080 Ti. MSI sent over the GTX 1080 Gaming X+ for me to check out so today I'm going to run it through our recently refreshed test suite and see how it compares to the GTX 1080 Ti and the original GTX 1080 as well. Being an aftermarket card it should run cooler and quieter than the two Founders Editions that I tested, but how does it all translate to in game performance. I test at 1080p, 1440p, and 4k to see just how they all compare.

MSI TOMAHAWK B350 Review

Making use of AMD's B350 chipset, as opposed to the flagship X370, this motherboard is more for gamers and mainstream users looking to create a system that doesn't quite need the additional extras found on the enthusiast platform.


ASUS ROG Strix Impact Mouse Review

Ambidextrous mice definitely split opinion - some love their slim bodies, or the fact that they can be used in either hand, while others decry the lack of ergonomic design. Whatever your opinion, there is definitely a market for ambidextrous mice, so today we are looking at the new ASUS ROG Strix Impact. It boasts Aura lighting, a PMW 3310 sensor and an ultra-light body. Could this be the perfect ambidextrous mouse?