[>>]

[>>]

[>>]

[>>]

More>>

Search...

| | |
| --- | --- |
| General News | |

... 50 news stories awaiting approval
Adata XPG 2933 MHz DDR3 review

1.html,We review 8GB XPG 2933 MHz DDR3 memory kit from ADATA. It`s fast, it`s cool and has great aesthetics as well. Join us as we review two of the fastest clocked bars of memory your money can get you."

Thermaltake Urban T81 Case Review

"The Urban series of chassis is a reset of Thermaltake's design team. The days of boisterous designs are being replaced with sleeker lines and more modern curves. This is an effort to attract gamers, water cooling and overclocking enthusiasts with this new Urban series of chassis. The flagship model, the Urban T81, will be put to the test in this review. We will attempt a build that should please all three segments."




Thermaltake Commander G41 mid tower case

We review the Thermaltake Commander G41 mid tower case that's priced at around $69.99 USD, promising to be spacious enough for even beefier enthusiast components at an affordable price.

Thecus N2520 2-Bay NAS Review

In the latter part of last year I took a look at Thecus N2560 2-bay Intelligent NAS – one of only two white systems that Thecus have in their library and as a budget busting system it really stood its ground in a market which is getting more and more competitive as time moves on. Whilst I looked at the N2560, I made a number of references to the N2520 which we have here today, simply because it is slightly more powerful system with double the RAM and a slightly faster SoC processor running at 1.6GHz. It is therefore only fair that at some stage I take a look at the N2520 to see if it is really worth the move to the higher performance model, or if this is still a worthy contender in the market. At the time of the N2560 review we could see that there was around £40 difference in cost between the two systems and moving forward to today we note that the price gap is still roughly the same - more importantly though, the price of BOTH units has come down considerably. Where the N2560 was retailing previously for around £270, the same unit can now be found for around £210; whilst the N2520 has dropped from £230 to £170.



Seagate Wireless Plus 2TB Mobile Device Storage Review

I`m well aware that this may sound like a fairy tale for some of you but once upon a time we all used to carry around 1.44 floppy disks with which we shared games, midi tunes (i recall several groups attending various competitions for such things - some are now scene groups) and software with our friends at school. Now although floppies where eventually replaced by CDs and later on by DVDs still i can`t remember a time when we used to carry large amounts of data with us at least not until the first 2GB USB flash drives made their appearance in the market over a decade ago. Of course as you all know now things have changed quite a bit and so most people carry around at least a high capacity USB flash drive while professionals and enthusiasts (even gamers) have no other choice but to carry 2.5/3.5 portable hard drives with them in order to store all the data they need. That being said most people (myself included) own at least one tablet and one smartphone so having the ability to access your data via such devices can be extremely useful and so for the past 2 years we`ve witnessed the introduction of many WiFi enabled drives and card readers that offer exactly that. Well Seagate just took things onto the next level with their latest Wireless Plus Mobile Device Storage that offers up to 2TB of space for people who really want something more from such a device."

Corsair Carbide AIR 240 Review @ Vortez

AIR 240 employs distinct characteristics from AIR 540 but primarily focusses on Micro ATX and Mini-ITX systems. This cube-shaped case can accommodate a wide selection of high-end hardware and does so with numerous tool-free mechanisms."

Netgear R8000 Nighthawk X6 AC 3200 Tri-Band WiFi Router Review @ Legit Reviews

Netgear has released their latest flagship wireless router, the Nighthawk X6 R8000 which is an Tri-Band 802.11ac.The Nighthawk X6 AC3200 Tri-Band Wi-Fi Router, also known as the R8000, is the market?s first tri-band Wi-Fi router and features six high-performance antennas working over three concurrent network bands, one 2.4Ghz and two 5.0GHz for combined speeds of up to 3.2 Gbps (or 1300+1300+600Mbps).  Read on to see how it performs!"

Diamond UGA USB 3.0/2.0 to DVI/HDMI/VGA Adapter Review

Ultimately, I like the concept. It was nice not having to dig through my bag of cables for the right one to use and it was pretty simple to set up and use. However, with the fad of smaller tablet/PC devices and the ever popular BayTrail and Tegra processors, it becomes difficult to use such a device. The CPU isn`t enough to power the conversion to upscale the output 1080p. Though understandable, my main laptop on the go for work or school is now my ASUS T100, as it can do everything I need it to do besides display 1080p. Though I believe the Diamond adapter has its place, it doesn`t exactly have a home in my travel bag."

GIGABYTE Z97X-UD5H Motherboard

A new feature TweakTown is Motherboard Circuit and Overclocking articles. Check out Steven Bassiri's guide covering the GIGABYTE Z97X-UD5H motherboard."

Mach Xtreme Technology ES Ultra USB 3.0 SLC Flash Drives Coming September 1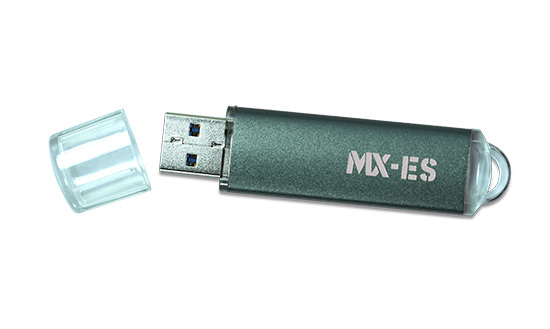 Mach Xtreme Technology Inc., a worldwide leader in top performance, high reliability and user-friendly designed PC components, today unveiled ES Ultra™ Series USB3.0 SLC flash drives. The MX-ES™ is the fastest small capacity SLC USB 3.0 flash drive on the market. The MX-ES Ultra™ flash drives will be available through MX Technologies worldwide network of authorized distributors and resellers starting Monday, September 1st
The MX-ES USB3.0 Series utilizes hand-selected top performance Single Level Cell (SLC) NAND to offer extreme performance and endurance over Multi-Level Cell (MLC) NAND, which is typically used in other USB3.0 pendrives. Changing the NAND components from MLC to SLC significantly increases the performance and longevity of MX-ES Ultra flash drive. These USB3.0 flash pendrives are much more durable and reliable and are built to endure severe operating environments such as extreme cold and hot temperatures, continuous vibration, high shock impact, intensive read-write cycles etc. Such features are essential to users that require a more robust and rugged digital storage option to ensure repeatable and reliable operation. With selected, powerful SLC flash and proven design; the MX-ES Ultra Series drastically outperforms standard ES pendrives.
The MX-ES™ flash drive delivers best-in-class balanced speeds clocking in at up to 210MB/s read and write along with its ultra compact size (72mm x 17mm x 7mm). Mach Xtreme ES Ultra flash drive comes in 16GB, 32GB and 64GB models.
ES ULTRA™ Series SLC USB 3.0 Flash Drives at A Glance:
• USB 3.0 Interface
• SLC NAND flash technology
• Max. Read Performance up to 210MB/s
• Max. Write Performance up to 210MB/s

Digital Storm Bolt II Small Form Factor PC Review

With the desktop PC market showing signs of faded interest over the past several years, Digital Storm is here to help spark interest to those who are gamers at heart. While at CES 2014, Digital Storm showed us their latest custom PC creation, the Bolt II. This hand crafted beauty is designed and built in the United States, which is a rare thing to find in manufacturing these days. The Bolt II was designed to be a Steam Machine or HTPC, but you absolutely aren't forced to use it as such. Digital Storm meant for this small form factor PC to be extremely powerful, should you choose to pick out all of the high end goodness. The basic Level 1 system comes with an i5 4590, 8GB of RAM, and a GTX 760, whereas the Level 4 starts off with a 4790k, 16GB of RAM, and a GTX 780 Ti. With that said, you have a ton of customization below, in-between, and even above these specs. Read on to see how the Digital Storm Bolt II performs when we put it to the test.



The best Guides by the best writers on the internet; PCstats Beginners Guides explain computers, software, and all those other wonderful things that cause you frustration.

Learn how to use your computer better, master the internet while protecting yourself, and know what to do when your hard drive kicks the bucket.



"Get the 'Stats and Stay Informed!"