[>>]

[>>]

[>>]

[>>]

More>>

Search...

| | |
| --- | --- |
| General News | |

... 65 news stories awaiting approval
Basic Solid State Drive Features Explained

When we report on storage news as well as in our reviews, we use a lot of terms and features that might not be familiar to everyone. The words and acronyms sound good and you chose your products based on whether they are present or not. But what do they actually mean? That is something that I'll try to explain a little more today. I think there is a little bit for everyone here, whether you're an advanced system builder or new to the area.

ASRock H110M-STX and H110M-STX MINI

According to Tom's Hardware, one of the top picks of this year's CES (Consumer Technology Tradeshow 2016) is ASRock's mini-STX motherboard and mini-STX building block PC. Currently both models are powered by Intel H110 chipset, including the motherboard H110M-STX and H110M-STX MINI PC. This new form factor is smaller than your ordinary mini-ITX builds, yet still holds adequate room for a standard CPU fan, which makes it perfect for a powerful SFF sized mini-PC.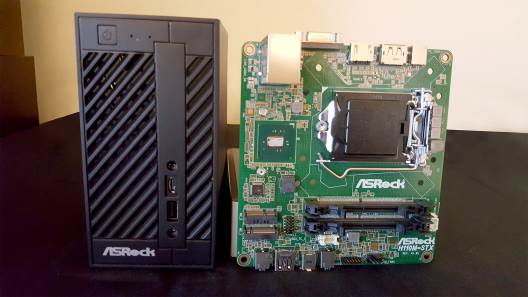 The world's first STX model that supports a standard Intel box fan. Read more about ASRock H110M-STX and H110M-STX MINI PC at Tom's Hardware .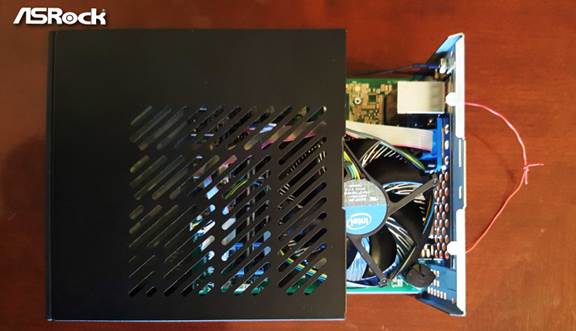 ASRock H110M-STX MINI PC is mainly targeted for educational and commercial purposes. Users will have the freedom of choosing their own Intel 6th generation processors, as well as the right to cram in a standard Intel box fan. While the whole setup is much smaller and power efficient than traditional desktop systems, it is also way more powerful than the current NUCs in the market.

Tt eSports Poseidon Z RGB Gaming Keyboard Review

When you ask a gamer about the qualities of a good gaming keyboard, you get almost always as first point the answer mechanical switches. The benefits are obvious, and most users are already familiar with. Today we have tested the Tt eSports Poseidon Z RGB gaming keyboard of the company Thermaltake. This keyboard in addition to the mechanical switches has to offer even more that we will determine in the following review.

Rise of the Tomb Raider: Performance Analysis

We benchmark Rise of the Tomb Raider on 12 graphics cards, in four resolutions, including SLI and CrossFire. Also included are measurements of VRAM consumption, which is high, but seems extremely well optimized.

Synology DiskStation DS1515+ Network Attached Storage Review

What is a NAS? NAS Stands for Network Attached Storage, and it is a device that resides on your network and can have multiple drives in a RAID array. The drives contain folders that can be accessed by all or a few computers on your network depending on the permissions set. Having a NAS on your network offers a few …

IObit Uninstaller 5 Tutorial

IObit Uninstaller 5 is a freeware program that forces program, plugin, and toolbar uninstalling, helping to remove malicious software from your computer.

Kanto Yaro 2 Amplifier & Speakers

The Kanto Yaro 2 digital stereo system is aimed at desk use as well as TV and home theater use but at $450, this relatively unknown company may be pricing themselves out of the market.

SSD Charts 2016: 62 SSDs

In our comparison tables you find benchmark values regarding 62 different SSDs. Furthermore we do not comment the benchmark values. The idea and also the goal is to present to you a market overview which helps you choose the right SSD. ?

Supermicro C7Z170-OCE Review

Supermicro is well-known in the server market. Meanwhile the manufacturer also has a focus on the overclocking/gaming sector and it is their approach to bring server-grade quality to the table. Therefore the C7Z170-OCE could be an interesting product and we're certainly curious what it can do in our review.

Ergo Air Charge Wireless Charging Review

What is wireless charging? If asked, we would describe it as wireless charging as the ability to charge our wireless devices without having to plug it in anywhere. Simply, to receive a charge by placing our devices on or near the charging station. Over the past while we have seen products that have dabbled into the wireless charging realm but haven't quite grasped the attention of the everyday consumer. Well, the future is now and you, the consumer, will be happy with the Air Charge by Ergo.

Steam Controller's twin trackpads

Valve's Steam Controller is supposed to obviate the mouse and keyboard for PC gaming in the living room. We put our thumbs on the Steam Controller's twin trackpads and took it for a spin to see whether it does the job.

G.SKILL Announces New DDR4-3200MHz 128GB (16GBx8) Memory Kit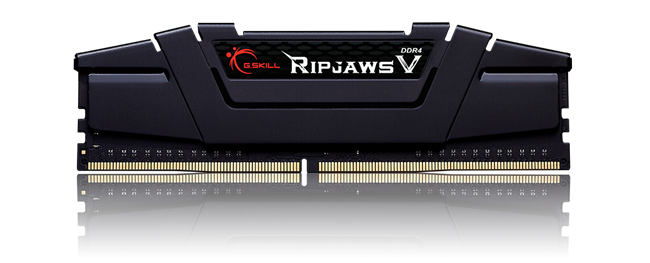 G.SKILL International Enterprise Co., Ltd., the world's leading manufacturer of extreme performance memory and gaming peripherals, is truly excited to announce yet another breakthrough in high-performance, high-capacity DDR4 memory kit by taking a full 128GB (16GBx8), the maximum supported capacity on an X99 motherboard, to an searing speed of DDR4-3200MHz CL14-14-14-34 under 1.35V.
Not only does this massive memory kit manage to max out on supported capacity at high speeds, its latency is also improved to CL14-14-14-34, which is also more efficient than the standard DDR4-2133MHz latency of CL15-15-15-35. At this point, there's nowhere else to go but faster.
Equipped with XMP 2.0 profiles, this massive memory kit has an easy setup and installation. The following screenshot exhibits the DDR4-3200MHz 128GB (16GBx8) memory kit running comfortably on a MSI X99A GODLIKE Gaming motherboard with an Intel® Core™ i7-5960X processor, even after 42 hours of testing.
The DDR4-3200MHz 128GB (16GBx8) kit is the latest addition to the G.SKILL Ripjaws V series, and will be available via G.SKILL authorized distribution partners by the end of February 2016, at a starting price tag of $1069.99 USD.

Two And A Half Geeks Webcast

Join us for another episode of HotHardware's Two And A Half Geeks webcast where Marco, Paul and Dave discuss cool stuff in tech like Netgear's Nighthawk X8 AC WiFi router, Intel's new Compute Sticks with Windows 10, a gaggle of great mechanical keyboards, the Core m-based ASUS ZenBook UX305CA and some interesting new smartphones coming down the pipe – the Huawei Mate 8 and the Asus ZenFone Zoom...


GIGABYTE - 5 New High-End Desktop Motherboards with X170, X150 Chipsets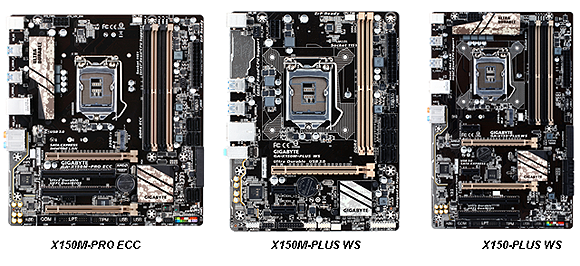 GIGABYTE TECHNOLOGY Co. Ltd., a leading manufacturer of motherboards and graphics cards, is proud to launch a whole new series of High-End Desktop (HEDT) motherboards with the X170 and X150 series, based on Intel® C236 and C232 chipset. In addition to supporting the new Intel® Xeon® E3-1200 v5 processor and ECC DDR4 memory (for select motherboards), the new motherboards are also compatible with Intel® 6th Gen. Core™ i3, Pentium™ and Celeron™ processors.
These new high-end desktop motherboards will bring support for Xeon Processors to users who desire a professional solution whether it's for Photography, Designing, Video Streaming and more. "I know GIGABYTE is providing the best HEDT experience with the X170 and X150 Motherboards, combining performance, stability and durability," commented Henry Kao, Vice President of GIGABYTE's Motherboard Business Unit.
Intel Xeon E3-1200 v5 support with Intel C230 Series Chipset
This new generation of Xeon processors is based on the 14nm process technology and designed with the new Skylake microarchitecture. Among the main features of this new product family is the adoption of the DDR4 memory technology, which brings a significant memory speed and capacity boost over the previous generation (up to 64GB at 2133MHz compared to 32GB at 1866MHz with the previous generation). Additionally, the Intel® C230 Series chipset delivers improved manageability, increased I/O bandwidth, and enhanced processor graphics.
With the introduction of the X170-Extreme ECC, X150-PRO ECC and X150M-PRO ECC, users can benefit from ECC memory (Error-correcting code). Utilizing specialized memory chips on the RAM modules, it can eliminate small data discrepancies and prevent data corruption to ensure reliability for critical applications while helping to reduce system crashes.
Designed to deliver the best expansion connectivity, the first PCIe lane of the new X170 and X150 workstation motherboards from GIGABYTE is a direct x16 Gen.3 lane to the processor, which offers 128Gb/s of unrestricted bandwidth to your graphics cards for better performance when running GPU intensive applications.
Select GIGABYTE's X170 and X150 motherboards are equipped with Intel's latest USB 3.1 controller, offering the best USB performance to date. Delivered over the new reversible USB Type-C and widely adopted Standard-A connector, USB 3.1 offers transfer speeds of up to 10Gb/s (twice the speed compared to its previous generation) and backwards compatibility with USB 2.0 and 3.0 for better compatibility over a wider range of devices.
Additionally, GIGABYTE brings to the user PCI-Express connectivity for SSD devices with support for PCIe Gen.3 x4 M.2 connectors. Delivering up to 32 Gb/s data transfer speed per connector, the M.2 SSDs provide an ideal storage solution as it also supports RAID modes. Also compatible with NVMe drives such as the Intel 750 2.5" drives via an M.2 to U.2 adapter, this solution can bring the fastest storage solution to improve data transfer speeds, system boot up time and game load time, providing the user with a smooth and pleasant experience.
The X170-Extreme ECC motherboard features the Killer™ E2400 Gigabit Ethernet Controller, the world's most advanced networking detection and prioritization technology for consumer and enthusiast users. The E2400 provides additional intelligence by automatically detecting and prioritizing specific website traffic in addition to networked applications and games. The adapter delivers industry-leading latency performance, offering more powerful network control, improved latency, reduced jitter and virtually eliminates video freezes so users can play, watch and stream games all at the same time.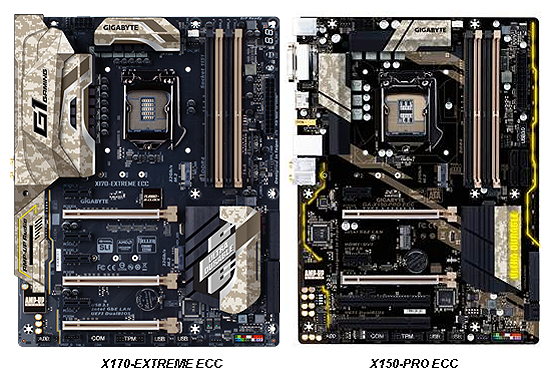 Sapphire R9 390 Nitro 8 GB

Sapphire's R9 390 Nitro is equipped with a triple-fan cooler that runs very quiet and also delivers good temperatures of only 65°C during heavy gaming. The card, which trades blows with the GTX 970, is also overclocked out of the box and provides a dual-BIOS as an extra safety net.



The best Guides by the best writers on the internet; PCSTATS Beginners Guides explain computers, software, and all those other wonderful things that cause you frustration.

Learn how to use your computer better, master the internet while protecting yourself, and know what to do when your hard drive kicks the bucket.



"Get the 'Stats and Stay Informed!"