| | |
| --- | --- |
| General News | |

... 45 news stories awaiting approval

Gaming at 4K: Gainward GeForce GTX 970 SLI Performance

Nvidia's GeForce GTX 970 positioned itself it as an ideal candidate for multi-GPU 4K gaming by outperforming the Radeon R9 290 while undercutting its price too. As expected, AMD was quick to respond with price cuts, which means folks looking to game at 4K have some capable multi-GPU options for as little as $600 to $660.

Alien: Isolation review: tested with 20 GPUs

Alien: Isolation, the latest game in the popular Alien franchise, was released on 7 October. Developed by The Creative Assembly, the game is described as being a "first-person survival horror stealth game". Something for just about everyone, we'd say. We tested the game using twenty contemporary GPUs to determine whether it is AMD or Nvidia that offers the best performance for this game.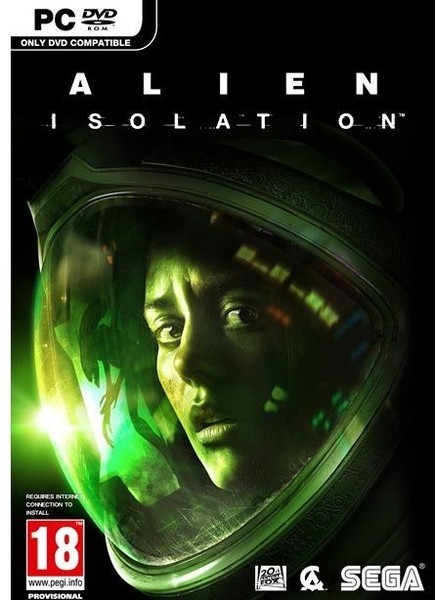 The tests are run with three resolutions (1920x1080 Full HD, 5760x1080 3x Full HD and 3840x2160 Ultra HD), all with both medium and ultra settings.

be quiet! Dark Power Pro 10 850W Power

"This review is for the creme de la creme of the be quiet! Power supply series with an 80PLUS Platinum rating the Dark Power PRO 10 850 Watt PSU that is truly the best that the be quiet! company has to offer. It was commissioned to be made in the highly prestigious Seasonic power supply factory. One of the best power supply factories in the world. Other brands of the be quiet! line are commissioned by different fabricators and should not be compared with this product or this review as they are manufactured in other places and have a different sources and therefore may have different design tolerances and characteristics. This review is based solely on the be quiet! (BQT-P10-Unit) and they include the Dark Power Pro 10 series including the 1200 watt / 1000 watt and the 850 watt models that are all commissioned with the Seasonic manufacturing plant."


ASRock X99 OC Formula Review

The X99 OC Formula is ASRock's new high-end motherboard when it comes to overclocking Intel's latest HEDT Haswell-E processors. But this board is not only interesting for overclockers. Gamers for example will enjoy the beefed up audio solution with decent headphone amp. What you also get with this board is ASRocks "Conformal Coating", which basically makes it waterproof. Especially extreme overclockers do love this feature. Overall we're really curious about this motherboard. ASRock has been investing quite some extra time in crafting the X99 OC Formula and now we really want to know what it can do.

Thermaltake Core V71 Case Review

Today we are taking a look at one of Thermaltake's top of the line cases, the Core V71. This full-tower beast has a subtle curved mesh exterior, a fully modular internal design, a massive amount of built-in air cooling, and support for a monster water cooling setup. Read on to see how it performs.

Corsair HX1000i PSU Review

"The Corsair HX1000i PSU arrived Technic3D. See you in the following Review from Technic3D the next PSU with one +12V rail (83,3 A), a 140mm Fan, 12x SATA hard disk connectors and 8x PCI-e 6+2-Pin."

Case Mod Friday: Armor Revo Spartan Edition

Welcome to another Case Mod Friday showcase! This week we have Jason Pierce's "Armor Revo Spartan Edition" build. Here is what he had to say about it: My IGN is Spartan so I went off of that. It is based on a champion in my favorite game. It's my first real mod/build. I have done others since then though. I am an aspiring modder trying to get my name out there."

Corsair Vengeance LPX DDR4 2666MHZ 16GB Quad Channel Memory Kit

Corsair has been a long known player in the memory game and even after branching out into many other products they still deliver some great memory products very consistently Now that we have come upon DDR4 Corsair was the first to get us some hands on time with DIMMS in the kit you see in front of you today. This kit is one of Corsairs newest Vengeance LPX models which is actually the companies mainstream line with Dominator platinums to service the high-end enthusiasts crowd. DDR4 has JEDEC or default speeds of 2133 so to see that Corsair is planning to release 2666MHz (Which is the kit we have today) as their minimum per their FAQ statement says a lot about their ambition to really push the performance on the new platform.

Fractal Core 3300 ATX Mid Tower Case Review

Sometime you just want a case that fits your needs that has a few extra touches and that it just simply works. Not everyone likes the big and flashy cases and with the trend going back towards the mid tower or smaller case you might find the Core 3300 to your liking.

GPU Charts - 1080p, 1440p, UHD - Updated

With these chart lists we're publishing benchmark results from recent graphics cards with three different resolutions: FullHD, 1440p and UltraHD. In all cases we've set details to maximum and we're listing minimum framerates as well as maximum framerates. Other than that we will be updating and expanding these charts on a regular basis.

ntel Core i7 5820K Haswell-E (6-core)

That brings us on to the six-core 5820K and its £300 asking price. Three ton is still a sizable amount of money to drop on a processor, but it does mark a price-point that is reachable for a wider enthusiast audience, as has been proven in many previous CPU generations. Interestingly, its £300 availability puts the Haswell-E 5820K £40 above the price tag of mid-range Haswell's desktop flagship – the Devil's Canyon 4790K. We investigate if that 15% cost increase buys the LGA2011-3 5820K a worthwhile performance benefit.

Corsair Dominator Platinum 16GB 3300MHz DDR4 Review

Last week we looked at the Corsair Dominator Platinum 16GB 3200MHz DDR4 memory kit. That kit of memory offered pretty impressive performance, but it is not the fastest DDR4 memory kit that Corsair has to offer. Corsair has a Dominator Platinum DDR4 memory kit clocked at 3300MHz and that is the fastest memory kit that Corsair currently offers. Corsair calls this the World's fastest production memory kit and that appears to be true. The only memory company that is able to compete at this level would be G.Skill, but we can't find any 3300MHz or 3333MHz DDR4 memory kits by them available to purchase online. Read on to see how this kit performs and to see how it overclocks. We were able to get it past 3333MHz!

Chieftec Navitas 1250W GPM-1250C Review

With the Navitas 1250W Chieftec has a high end power supply in its portfolio which offers 1250 Watt output power. When looking for an 80Plus certificate we find a platinum sticker on this unit. Since Chieftec doesn't own their own PSU factory, their using an OEM platform from CWT (Channel Well Technology) for this model. As usual we're curious to find out what this 169.90 Euro PSU is capable of.

Cooler Master V1200 Platinum 1200W Modular Power Supply Review

Developing a power supply with a wattage as high as 1200W involves a lot of technical expertise; this is why you'll find the number of OEMs producing power supplies at this wattage level is lower than in the sub 750W market. The market for 1200W power supplies is significantly smaller too with only a handful of desktop PC users needing this much wattage. Furthermore, the build quality and standards of high-wattage power supplies tend to be higher so users in this market segment will upgrade less: especially when 5, 7 and 10 year warranties are becoming the norm. Cooler Master know all of the aforementioned things which is why they teamed up with veteran power supply vendor Seasonic to produce theirPlatinum series V1200 unit. On paper this unit is as good as it gets with 80 Plus Platinum efficiency certification, a semi-passive fan operation mode, high quality Japanese capacitors, a fully modular design and a 7 year warranty. In terms of hardware support Cooler Master offer a staggering 12 PCIe connectors and dual EPS 8 pin connectors allowing you to easily run quad GPU systems or even dual CPU socket based motherboards such as the Haswell-EP Xeon platform from Intel.