[>>]

[>>]

[>>]

[>>]

More>>

Search...

| | |
| --- | --- |
| General News | |

... 72 news stories awaiting approval
Eight Ultra HD (4K) monitors review

There is finally some choice if you're looking to buy a high resolution monitor, as long as you are willing to pay the price. You could either choose one of the current WQHD-monitors which mainly offer excellent colour accuracy or one of the Ultra HD-screens we discussed in this article. These offer even more real estate and generally have good response times.

Fractal Design Core 3500 Midi Tower @ HardwareOverclock.com

HardwareOverclock.com has just posted another review. Last week we have taken a look at the Fractal Design Core 3500 midi tower. The Core 3500 is a wide body mid tower ATX case, High-performance features include superior liquid cooling potential with support for up to two 240mm radiators or a 280mm radiator. "

Dying Light Graphics & CPU Performance

Dying Light takes place in an expansive urban environment where players navigate using free running 'parkour' mechanics while scavenge for supplies to craft weapons and defend against the city's growing infected population. It's the first game built with the Chrome Engine 6, which is a proprietary 3D game engine developed by Techland that was first used over 10 years ago in Speedway Grand Prix and sci-fi shooter

Crucial Ballistix Sport DDR4 2400Mhz Memory Review

DDR4 has been with us for some time now and manufacturers are starting to produce mainstream and branded products. With only one chipset supporting DDR4, the Intel X99, it is still an exclusive market for DDR4, but that should all change soon."

Cougar 600M Gaming Mouse Review

Cougar wants to be a big player in the gaming and eSports arena. We have seen many companies make the transition or great sub-brands to do so. We were very impressed with Cougar's flagship gaming keyboard the 700K and now we are going to be taking a look at their 600M gaming mouse. The 600M sits in the middle of their mice offerings with the 700M above and the 200M below. It packs some great features like OMRON switches, an ANDS-9800 laser sensor, on-board memory to keep your profiles wherever you go, 8 programmable buttons, a soft-touch feel, programmable lighting and so much more! Can the 600M impress us as much as Cougar's 700K keyboard did? Let's jump in and see!"

Corsair Vengeance Pro DDR3 2400MHz Memory Review

"Any rig worth it's salt will have some fast DDR3 installed but MHz is not the only key to a good performer. Timings and compatibility and reliability matter more to the end user than speed. There is no point in some DIMM modules that cause system crashes but is ultra-fast, but slow and solid memory is not desirable either. The only alternative, despite how obvious it sounds is fast and reliable memory."

Asus ROG G751JY-T7051H Gaming Notebook Review

With every incarnation of Next-Gen mobile GPU releases there is always a high-end selection from each major manufacturer vying for the title of "World's Fastest Laptop", "Ultimate Portable Gaming Notebook" or similar, and Asus is no stranger for aiming for this accolade. Their Republic Of Gamers (or "ROG" as more commonly known) series is specifically designed towards this area, and has put out regular revisions of its G-Series laptops since the launch of the G70 in 2008. Fast forward to 2014 and we have the G751 series, aimed the highest point in the market in terms of price and performance, using the latest Intel Haswell CPU and the Nvidia GTX 980m GPU based on the new Maxwell architecture.

Asus GeForce GTX 960 DirectCU II OC STRIX 2GB Graphics Card Review

Today we welcome the highly anticipated NVIDIA GeForce GTX 960 to the table. The GeForce GTX 960 is the 3rd iteration in the GTX 900 series. Based on the newest, most powerful NVIDIA Maxwell architecture to date, it hopes to bring 1440p and up gaming to those on a tighter budget. Nvidia has held information of this card close to their chest, but have given us a tantalising taste with their recent statement of it being an "Overclockers Dream", supposedly reaching very high core clocks; insane capability for a midrange card. NVIDIA states that this card is aimed at the core gamers, with Steam users feedback outlining that 66% of users still game with the equivalent of a GTX 660 or below; that's around the same performance as a Radeon 7850 for those in the Red corner. NVIDIA are keeping the same features that we've previously seen on the GTX 970/GTX 980 which were introduced with Maxwell such as MFAA (Multi-Framed Sampled Anti-Aliasing), allowing high detailed gaming at higher resolutions, perfect for 4k. With Maxwell, also brought much lower power requirements, lower operating temperatures, noise and electric bills.

ASUS C300M Chromebook User Review

When we first thought about picking up a Chromebook, we were very weary. For one who is extremely familiar with Windows and Mac OS X, it was hard to imagine anything different. With the Internet of Things being the big trend for CES 2015, and a growing number of products being introduced that reinforce this concept, the Chromebook fits in easily. But are we ready for an Operating System that relies so heavily upon the Internet? To put it another way, are we ready to have all of our applications run from our browser, with all of our data stored in the cloud?

15x Nvidia GeForce GTX 970 and 980 review

We have reviewed a lot of GeForce GTX 970 and GTX 980 cards over the last few months. We thought it was time to take score and look at what card is actually the best one to pick up. In this review we compare performance, noise production and overclockability of 15 GTX 970 and 980 cards.

AMD FX vs. Intel Budget Shootout

These days you might expect buying a new processor to be fairly straightforward. The choice seems clear: Intel has proven to offer superior core performance with considerably greater efficiency. However, many enthusiasts argue that AMD offers better overclocking on its more affordable processors and therefore delivers a better bang for your buck. We put that notion to the test.

Biostar Gaming Z97X Motherboard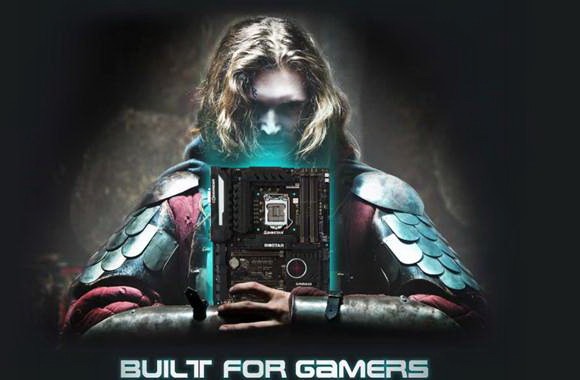 BIOSTAR has launched the latest high-end gaming board, the Gaming Z97X, a board with the new Gaming Commander Box accessory as well as cutting-edge features like USB 3.1 on-board and innovative durability enhancements.
The Gaming Z97X ushers in a brand new series of gaming hardware from BIOSTAR, the first complete gaming motherboard designed by BIOSTAR. This is something new from BIOSTAR, because it's not just a regular gaming motherboard that satisfies a typical gamers' needs by just merely offering top of the line hardware, rather it is designed from the ground up to be cool looking and high performing. Let's talk about what makes the BIOSTAR "Gaming Z97X" so special.
The Gaming Z97X is an ATX form factor board that features Intel socket 1150 support and is based on the Intel Z97 chipset, coming with key features such as USB 3.1, three PCI Express 3.0x16 slots, PCIe M.2 support, Dual GbE LAN and BIOSTAR exclusive Super Hi-Fi Audio technology and support for DisplayPort. Two on-board HDMI supports 4K and 2K resolutions. There is also the introduction of the SATA Express Connector which supports both SATA and PCIe storage solutions giving maximum data transfer speed of up to 10Gb/s.
This board also heralds the launch of the BIOSTAR external Gaming Commander box. It fits in a standard 5.5" (CD-ROM) area; it is also comprised of software with voice control center exclusively designed by BIOSTAR. The external box features an independent USB DAC, dedicated MIC_IN and Line-out jacks, buttons for volume adjustments, a diagnose LED for CPU/ DDR/ VGA temperature indicators, and exclusive XLouder button for quick MIC boost. The Gaming Commander software is a user friendly interface with equalizer functions which allows users to make their own voice effects while enjoying games.
As mentioned before, it should be noted that the Gaming Z97X is the first motherboard that comes with an onboard USB 3.1 connector, a new standard known as SuperSpeed +. The new standard doubles data transfer rate from 5Gbps to 10Gbps, and it's backward compatible with existing USB3.0 connectors and all the USB 2.0 devices.
The On-board PCIe M.2 slot, available for higher performance SSD; and SATA Express ports that supports both SATA and PCIe storage solutions to maximum data transfer speed up to 10Gb/s. Both features can upgrade your system performance in terms of data access and storage.
Most of the features we've just talked about are related to system hardware performance, now let's look at the audio performance. The Gaming Z97X adopts BIOSTAR's exclusive Hi-Fi 3D technology, it enables high definition multidimensional sound and gamers also get extremely high quality sound with an additional amplifier on-board. With the Gaming Commander BOX, you can freely use either sound chips from motherboard or the BOX in different scenarios to get the maximum sound performance.
One thing no gamer can stand is a sudden internet disconnection, so BIOSTAR has prepared two LAN connectors, with the most popular Killer LAN and Intel LAN chips. With Dual GbE LAN, the primary advantage is doubling bandwidth from 1G to 2G, and with two high-speed gigabit networks plus zero packet delay that provides super high data transmission efficiency. Another major advantage is "Load Balancing", it allows a gamer to attach both network adapters to a single network. It will therefore support the aggregation "teaming" function by merging the two connections to support multiple aggregation modes. In addition, two Gigabit Ethernet lightning protection circuits reduce the probability of damage from lightning or other power surge, so if one connection is disabled the other connection will automatically kick in.
We've talked about high-end hardware specs, the high quality sound and the high speed LAN connection, what about product stability? BIOSTAR has that covered. Around the CPU area, there is a 12 phase power design to prevent the CPU from overheating; BIOSTAR's exclusive super-durable ferrite chokes and solid capacitors also enhance energy efficiency and extend the motherboard's lifespan. An Anti-Surge and ESD design also provides the best protection and reduces the shocks caused by ESD as well as other damages arising from overvoltage transients thus enhancing system stability and durability.
The Gaming Z97X will come with super durable box headers providing solid, secure and durable connections between the motherboard and peripheral cables. When running such high-end machinery sometimes such tight tolerances call for some expert debugging of overclocked or highly stressed systems. For that, there will be Super Rapid Debug 3 which gives out critical POST code information on a vivid digital LED display. This greatly helps trouble shooting of a system.
And of course, it all looks cool and sharp with the armor design; there are a lot more great features like the LN2 switch, T-Overclocking software & an onboard XMP button for easy CPU and memory overclocking, and dual HDMI ports that support true 4k/2k HD video. We hope you can experience it yourself.

840 EVO Performance Restoration Tool

Once the community reached sufficient critical mass to get Samsung's attention, they issued a few statements and ultimately pushed out a combination firmware and tool to fix EVO's that were seeing this issue. The 840 EVO Performance Restoration Tool was released just under two months after the original thread on the Overclock.net forums was started. Despite a quick update a few weeks later, that was not a bad turnaround considering Intel took three months to correct a firmware issue of one of their own early SSDs. While the Intel patch restored full performance to their X25-M, the Samsung update does not appear to be faring so well now that users have logged a few additional months after applying their fix.

Corsair Gaming K70 RGB Mechanical Keyboard

Corsair's newest top-of-the-line gaming keyboard, dubbed K70 RGB, gets put to the test. The keyboard features fully customizable back lighting and full n-key roll-over over USB. You also get a huge driver suite and a choice between three of the most popular mechanical Cherry MX switches.

Echo Connect EchoKey Review @ Tech-Reviews.co.uk

If you?ve ever found yourself without a phone charger whether that?s for your iPhone or Android smartphone then you know the annoyance of knowing you?re going to run out of battery at any moment. The EchoKey from Echo Connect is a small flexible charge key that can be kept on your car keys or house keys and allows you to charge your device anywhere where you have access to a USB port without the need for a USB cable.?"

ASUS Rampage V Extreme Review

When it came to overclocking, I am now convinced that my Core i7 5960X is a 4.6GHz stable chip using roughly 1.32V to 1.33V. For long term stability, that`s it, even with the abilities of this board to tweak down to the finest detail it will not go any higher except when running benchmarks. For that, it will go up to 4.95GHz when the test is easy enough to pass. Bumping up the performance of your system can be done in a couple ways on this board, but it is built for manual tweaking. One trip through the UEFI BIOS gives you that impression. Tweaking memory is going to be a strong suite of this board. Looking through the memory options on the board allows you to choose preset configurations that ASUS has spent the time to ensure were stable with the proper memory ICs. If you do not know what you have because memory ICs can change from one run to the next of high performance the IC analyzer helps you identify what type of memory IC you have on your modules be it Hynix, Samsung, or Micron. In all, a pretty cool tool.?"



The best Guides by the best writers on the internet; PCSTATS Beginners Guides explain computers, software, and all those other wonderful things that cause you frustration.

Learn how to use your computer better, master the internet while protecting yourself, and know what to do when your hard drive kicks the bucket.



"Get the 'Stats and Stay Informed!"