| | |
| --- | --- |
| General News | |

... 71 news stories awaiting approval

Verbatim Store 'n' Save 1TB USB 3.0 Desktop Hard Drive

"Today I get to share with you regarding Verbatim's latest line of Store 'n' Save External Desktop Hard Drives. The product number I'm testing is 97579, the capacity is 1TB, and the warranty is an industry-leading 7-years. You'll get to see whether or not they are worth your hard earned money and get to see how fast they are utilizing the USB 3.0 interface. Enjoy the review."

Intel sees proportion for entry-level notebook CPUs rise to 60-70%

Along with notebook vendors launching more inexpensive models, Intel has seen the shipment proportion of entry-level notebook CPUs, namely its Pentium and Celeron series, increase from 50-60% in the first half of 2014 to 60-70% currently, according to Taiwan-based supply chain makers.

Crucial Ballistix Elite DDR4 16GB 2666MHz Memory Kit

DDR4 memory isn't exactly mainstream just yet, but that isn't keeping the memory makers from releasing hundreds of memory kits to the market. There are over 200 memory modules listed online at Newegg, so there isn't a shortage of DDR4 memory modules online. Next week Crucial will be introducing the Ballistix Elite DDR4 series of memory modules (product website), which is the premium line for Crucial. Crucial Ballistix Elite DDR4 memory modules start at 2666MHz to ensure users have improved responsiveness, increased frame rates, and optimized latencies....


Samsung patched its 840 EVO SSD

In October, Samsung patched its 840 EVO SSD to address a problem that caused slow read speeds with old data. Recent reports suggest the issue isn't completely fixed, and the results of our own testing agree.

BeQuiet Pure Rock Heatsink Review

"On the test bench today we have BeQuiet's Pure Rock heatsink - a 155mm tall tower cooler built around four 6mm diameter copper heatpipes and paired with one of BeQuiet's 'Pure Wings 2' low noise 120mm fans. "

Corsair's Carbide 330R mid-tower case

Corsair's Carbide 330R mid-tower case gets updated with a new Titanium Edition featuring a improved fan speed control and a stylish gunmetal aluminum front panel, while retaining the silent operation features that made the original stand out.

be quiet! Silent Base 800 Case

I start this review by simply noting the unique model number of BG001, because for be quiet!, the Silent Base 800 Computer Case is the very first case from be quiet! and the Orange flavor is the very first in the series of three cases from this German computer parts supplier. This new case has hit the ground running and we at Think Computers have been given a distinct privilege to review it, so it's a little historic for us to write on a case that is the very first in a total line of 3 cases as of this review. The BG001 is the Orange version, the BG002 is the Black version, and the BG003 is the Silver version. The accent colors of the case is really the only difference you find which gives you three different color combinations to choose from. The internal rubber colors are black, silver or orange as in the one that we are testing in this review."


ARM CPU and GPU cores

The folks at ARM today announced a new suite of technologies aimed at future smartphones coming in the 2016 time frame. We didn't get a ton of details about the underlying architectures involved, but ARM announced successors to its current top-of-the-line CPU and GPU cores, along with a new north bridge to glue them together.

Getting A Real Sense Of Dell's Venue 7 8000 Tablet

Take everything you know and expect from an Android tablet, crumple it into a ball, and throw it away. Done? Good -- none of what you just purged from your brain will do you any good when looking at the Venue 8 7000 from Dell. It's not heavily modified and tied to an online shopping experience like Amazon's Fire tablets, nor does it take a barebones approach like the defunct Nexus 7 from Google. The Venue 8 7000 doesn't even flex an ARM processor. So now that you know what Dell's latest Android tablet doesn't have, let's spend a few moments talking about exactly what it is. For one, it's the world's thinnest tablet, measuring a mere 6 millimeters wide, or 0.24 inches and change if you're staunchly opposed to the metric system...


MSI USB 3.1 Hands-on Preview 10Gbps USB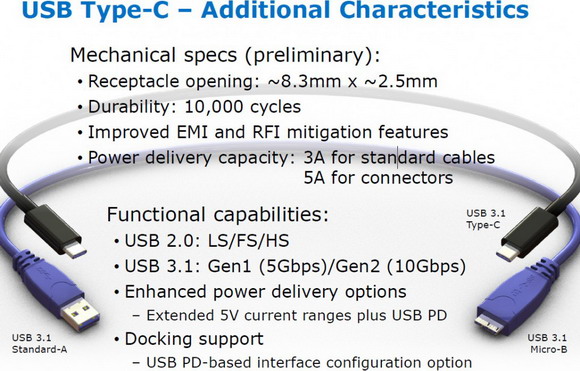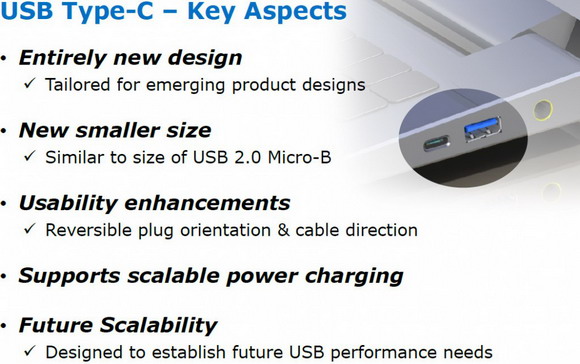 Arguably the most critical mainstay behind the inter-connectivity of modern technology devices is the Universal Serial Bus, or USB for short. The connection provides opportunity for an almost limitless level of connectivity that has redefined the way in which we use computing devices. So what does it take to make something as well-defined as USB even better?

Sentey Optimus Plus Mid-Tower Case

This case, the Sentey Optimus Plus, features a large side panel window instead of fan mounts. Additional features include a fan controller, filtered intakes, a dedicated cooling fan for hard drives, and a SD card reader. These features come at an additional premium though when compared to other cases in the same price range. In this Benchmark Reviews article, I will discuss the Optimus Plus in depth and whether or not this is a good mid budget case for your next build.

Case Mod Friday: Icy Blue Angel

"Welcome to another Case Mod Friday showcase! This week we have Snef Computer Design's "Icy Blue Angel II" build. Hex's Gear's upcoming R40 micro-ATX case made headlines late last year and Snef Computer Design took on the case being one of the first custom builds using the new case. Snef calls this build Icy Blue Angel II and you can see why, he has gone with a white and blue design that just looks beautiful!"