[>>]

[>>]

[>>]

[>>]

More>>

Search...

| | |
| --- | --- |
| General News | |

... 74 news stories awaiting approval
AMD Richland vs. Intel Haswell

Today we are going to compare current graphics cores available in the new desktop processors for Socket FM2 and LGA 1150 platforms. In our today's test session we will have AMD Radeon HD 8670D, HD 8670D, HD 8570D, HD 8570D and HD 8470D from A10, A8 and A6 processors of the Richland family and Intel HD Graphics 4600 from Core i5 processors of the Haswell generation.

Core i5-4670K, Core i5-4670, Core i5-4570

Let's meet the entire lineup of fourth generation desktop Core i5 processors based on the new Intel Haswell microarchitecture in our new extensive performance review.

Hands-On Preview: Microsoft Surface 2 Windows

Microsoft's Surface 2 became available for purchase at retail earlier this week and we've had an eval unit in-hand for testing since the day before launch. Powered by NVIDIA's new quad-core Tegra 4 SoC, and driven by Windows 8.1 RT, the Surface 2 offers stiff competition to the recently announced iPad Air. From a total package perspective, Microsoft throws in a 200GB of SkyDrive cloud storage, free Skype landline calling for 2 years and 1 year of all you can eat Skype WiFi at available hot spots. We are feverishly working on our full evaluation of the Microsoft Surface 2 but felt it might be nice to offer you a taste and a tease of the device, here with our hands-on video review, some high res beauty shots, camera samples and of course a few benchmark numbers...

AMD releases Radeon R9 290X graphics card

AMD has launched the AMD Radeon R9 290X graphics card, featuring AMD's Graphics Core Next (GCN) architecture and Mantle, a latest graphics technology developed by AMD.


Gigabyte Force K7 Stealth Gaming Keyboard Review @HiTech Legion

The Gigabyte Force K7 is a striking keyboard that utilizes blue and green backlighting to illuminate their silent gaming keyboard. The Force K7 by Gigabyte is a scissor switch style keyboard that allows for 5 million key presses, has anti-ghosting around the WASD cluster, allowing gamers to make more key presses simultaneously, and has a number of other features to entice the gaming community. The blue and green backlighting is able to be combined to create a cyan color; this is done with a simple press of the scroll wheel at the top of the keyboard which also controls light output levels./"

Cooler Master N600 Review @ Ocaholic

With the new N600 Cooler Master has a mid-tower in its portfolio that offer space for no less than ten fans, three radiators and extralong graphics cards. The case is compact but still roomy to house numerous HDDs/SSDs and it is equipped with removable dust filters for quick maintenance."

the first true 3D accelerators

We really do not realize how good we had it. Sure, we could apply that to budget surpluses and the time before the rise of global terrorism, but in this case I am talking about the predictable advancement of graphics due to both design expertise and improvements in process technology. Moore's law has been exceptionally kind to graphics. We can look back and when we plot the course of these graphics companies, they have actually outstripped Moore in terms of transistor density from generation to generation. Most of this is due to better tools and the expertise gained in what is still a fairly new endeavor as compared to CPUs (the first true 3D accelerators were released in the 1993/94 timeframe).

AeroCool DS Cube Red Edition Case

AeroCool was founded back in 2001. They produce a lot of different PC components including Cases, Power Supply Units, Keyboards and Cooling. The product we are looking at today is the AeroCool DS Cube Red Edition Case.

Transformer Book T100

Despite its low $350 starting price, the Transformer Book T100 offers a quad-core Bay Trail SoC, a 10" IPS touchscreen, 10+ hours of battery life, a USB 3.0-equipped keyboard dock, and the full-fat version of Windows 8.1. We take a closer look at the most uniquely compelling notebook/tablet hybrid to date.

C6 Magnefix Bookcase Case for iPad mini Review @ TestFreaks

Its Sunday, time for another iPad mini case review. Todays review item is the Magnefix Bookcase from C6 a company with an environmentally friendly spin. Their company name originates from the sixth element on the periodic table carbon the element required for life on Earth. With a name like that they have decided to be environmentally and socially conscious."

Kingston mS200 120GB mSATA SSD Review @ Legit Reviews

Now that mSATA drives are really starting to grow in popularity, we are seeing more models pop up from various SSD manufacturers. Kingston has the latest one we`ve received powered by a SandForce controller paired with Toshiba NAND. The SSDNow mS200 line is part of their `System Builders` series which they state is specifically designed for use in OEM branded servers. What this means for most is that it`s geared toward mobile hosts with a focus on value (it comes with no accessories) and power savings while still pumping out up to 550MB/s read and 520MB/s write performance. Read on to see how it performs!"



ASUS Essence STU USB DAC and Headphone Amp Review @HiTech Legion

The ASUS Essence STU adds incredible versatility for the audiophile looking to incorporate digital platforms into their world. With great flexibility and functionality the ASUS Essence STU is a perfect fit as the DAC for all of your digital equipment in your entertainment center or as a standalone audiophile quality headphone amp. The Essence STU offers 3.5mm analog, Toslink, Coax and USB inputs to go along with line out and a 600 ohm headphone amp. /"

Thermaltake Superior Level 10 M Gaming Mouse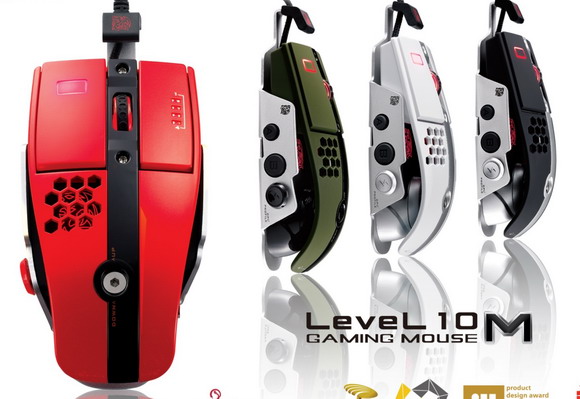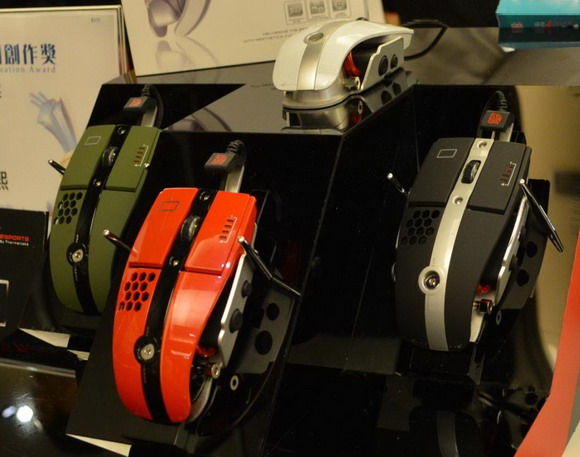 At the award ceremony for the "National Invention and Creation Award 2013" (NICA 2013) on 9th October, 2013, Thermaltake, comes up to all the expectations, stands out among 494 entries and wins Silver Medal in the "Invention Award" from NICA with its supreme patented product?"Level 10 M Gaming Mouse", which is the design collaboration by Thermaltake and BMW DesignworksUSA. The Chairman & CEO of Thermaltake Technology Group, Mr. Kenny Lin was bridging BMW DesignworksUSA and Thermaltake Group's international advanced design studios Tt Design Works for the "Level 10 M Gaming Mouse". Once again, the Level 10 M Gaming Mouse has perfectly demonstrated its revolutionary design concept and creative engineering! Thermaltake is also proud to announce its achievement for receiving 199 Patent Certifications so far. The National Invention and Creation Award 2013 conferred by the Intellectual Property Office, Ministry of Economic Affairs R.O.C, which rewards outstanding innovative achievements.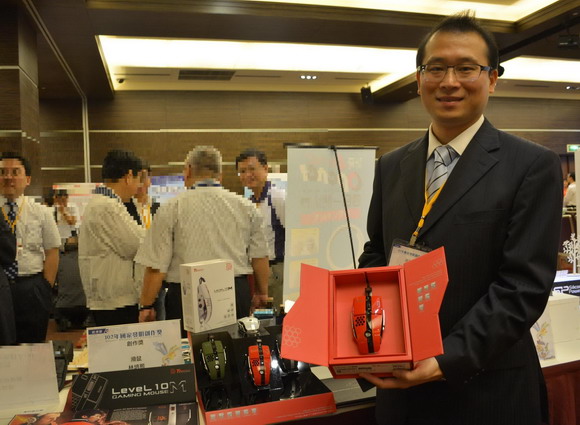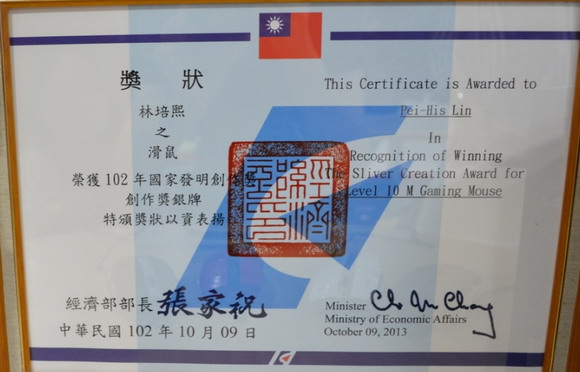 "The award is an important confirmation of the long-term corporate and product strategies! Our pioneering spirits are undiminished! Continuous innovation is an important core value to Thermaltake. Combining our vision and research for future e-Sports and digital entertainment trends, we extends the classic concept of Level 10 to e-Sports gaming peripherals together with BMW DesignworksUSA. With the Level 10 M Gaming Mouse proving its characteristic and distinctive design along with the outstanding range and high level of enjoyment, it not only establishes our autonomous key technology, but also reveals our significant technological strength to the world! " by the Chairman & CEO of Thermaltake Technology Group, Mr. Kenny Lin.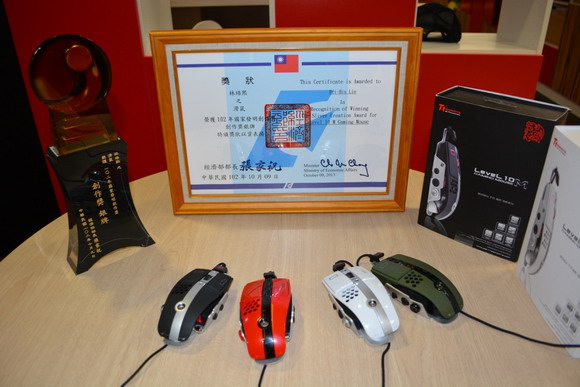 The Tt eSPORTS Level 10 M Gaming Mouse has been an outstandingly successful model and received numerous awards since its launch in 2012, including "COMPUTEX 2012 d&i Gold Award", "2012 Golden Pin Design Mark", "2012 GOOD DESIGNTM Award", "Taiwan Excellence Award 2013", and "iF GOLD Design Award 2013". Each award is a further indicator that the legend of Level 10 shows Thermaltake's innovative spirit and uncompromising persistence!



The best Guides by the best writers on the internet; PCSTATS Beginners Guides explain computers, software, and all those other wonderful things that cause you frustration.

Learn how to use your computer better, master the internet while protecting yourself, and know what to do when your hard drive kicks the bucket.



"Get the 'Stats and Stay Informed!"