| | |
| --- | --- |
| General News | |

... 45 news stories awaiting approval
ASRock's bitMining Motherboards: H81 Pro BTC/H61 Pro BTC

ASRock's bitMining Motherboards: H81 Pro BTC & H61 Pro BTC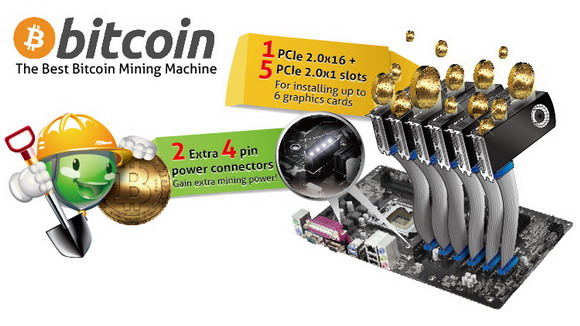 TAIPEI, Taiwan, November 15, 2013 - Dig the fact that there's probably no way you're ever going to end up dirty rich overnight, not unless you hit the jackpot or discover Davy Jones' treasure. Or maybe what you could try is to mine for the legendary peer-to-peer digital currency bitcoin.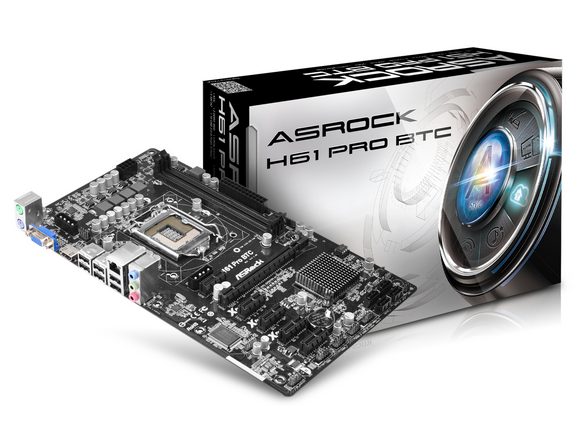 Recently, bitcoin is gaining more and more popularity and value around the globe. A Norwegian man that invested in $27 of bitcoin back in 2009 fluctuated into $886,000 windfall. There's also a new permanent bitcoin ATM installed in Canada. The process of obtaining these digital coins through computing is called "mining", and ASRock is here to assist you to jump in the gold rush immediately with two new motherboards designed for bitcoin mining - H81 Pro BTC and H61 Pro BTC!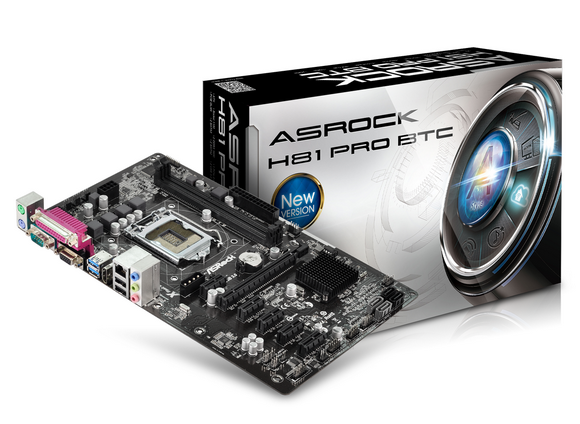 ASRock H81 Pro BTC is specifically tailored for bitcoin mining. It boasts a total of six PCIe slots for multiple mining graphics cards, plus two extra 4 pin power connectors for extra mining power. It's never too late to try, who knows what might happen, maybe you'll make a fortune out of it!


Gigabyte Radeon R9 270X OC Review @ Ocaholic

Today we`re having a closer look at Gigabyte Radeon R9 270X OC. This card features a custom PCB as well as a custom cooler. Other than that there is even a factory overclocking. These are three reasons to definitely have a look at this card, and when we tell you that it even comes with an attractive price, then you should definitely give the following pages a shot."

BlizzCon 2013 Coverage @ Legit Reviews

After almost two years away in hibernation, BlizzCon returned to the Anaheim Convention Center with a bang as more than 20,000 fans poured in.  With so many fans, gamers, and CosPlayer itching to see what Blizzard had in store for their three main franchises - World of Warcraft, StarCraft, and Diablo, many felt that there was little chance that the event could once again live up to it`s hype..."

RHA SA950i Headphones Review @ ThinkComputers.org

Earlier this year we took a look at RHAs MA450i earphones and they proved to be a great valueand offered good performance. Today we are taking a look at RHAs SA950is which unlike the MA450is they are an over-ear type of headphones. They are designed to be extremely light and easy to take with you but still provide professional quality audio. They also feature a detachable audio cable that has in-line volume controls and a microphone for taking calls. Will these be your next headset? Read on as we take a look..."

Battlefield 4 PlayStation 3 Review

er having experienced BF4 properly for some days now, Simon delivers his thoughts on DICE and EA`s epic new gaming title, Battlefield 4."



iPin Laser Presenter Review @ TestFreaks

The iPin Laser Presenter is a device that plugs into the iPhones 3.5 mm jack to provide a red presentation laser in the tiniest of form factors. It also works with a free iOS app that allows the user to remotely control their PC or Mac along with presentation slides from their computer by using the iPhone."


Halite Video Purifier by Salt Labs Review @ TestFreaks

Almost one year ago now I reviewed the DarbeeVision Darblet HDMI Video Processor and I thought it was a great device but one of my chief complaints was and still is that its rather ugly and apparently a company called Salt Labs agrees with me on this as theyve sent me of the Halite Video Purifier based on the Darblet. The device is virtually the same as the Darblet but it just looks a whole lot better now. The Halite essentially reprocesses your video, any video, movies, games or TV and add further depth cues to it for enhanced depth and realism, and I found that it can make everything just look better overall. The Halite can improve video quality on lower resolution videos and one of the things I love about it is that it can bring things in the background more into focus. The Halite isnt only for videos, but it does have a gaming mode so it can even enhance your gaming experience. Read on to learn more"

BitFenix Ronin @ techPowerUp

The BitFenix Ronin is the company`s new mainstream chassis, offering a solid build quality with good looks and a few interesting features. We gear this warrior up with our weapons of choice to see if it can fight off the competition."


Project Build: Lunchbox v3 Part 2 @ LanOC Reviews

In my first article about our project build Lunchbox 3, I covered everything that controls how fast the build is. Today I will be following up with all of the parts that support. That includes the power supply, case, and cooling components. These are all critical parts to your PC, but things like the CPU, motherboard, and video card generally get all of the attention. Today we will find out all about why space was such a concern when picking our previous components. Lets dig in and see the rest of what Lunchbox 3 will consist of."

Battlefield 4 (PC)

Battlefield 4 arrived Technic3D. Battlefield 4 is the genre-defining action blockbuster made from moments that blur the line between game and glory. Fueled by the next-generation power and fidelity of Frostbite 3, Battlefield 4 provides a visceral, dramatic experience unlike any other. Only in Battlefield can you demolish the buildings shielding your enemy? See you this and more in the following Review from Technic3D."

NVIDIA GeForce GTX 780 Ti 3GB Video Card Review @ Legit Reviews

When we first told you about the NVIDIA GeForce GTX Titan video card back in February 2013, we noted that it was powered by NVIDIA?s GK110 ?Kepler? GPU and that one of the Streaming Multiprocessors (SMX unit) was disabled. NVIDIA followed up the launch of the GeForce GTX Titan 6GB with the more affordable GeForce GTX 780 3GB that had two more SMX units disabled at the end of May 2013. Those two cards were all that NVIDIA needed to dominate the high-end desktop graphics card market for nearly a year. Many gamers and enthusiasts forgot that a fully enabled Kepler GK110 GPU even existed. NVIDIA had certainly not forgotten, they just didn?t mention it. NVIDIA was keeping this trump card close to their chest and waiting for the right time to unleash the beast. "