[>>]

[>>]

[>>]

[>>]

More>>

Search...

| | |
| --- | --- |
| General News | |

... 66 news stories awaiting approval

ECS Unveils Their Exclusive Nonstop Technology at Computex Taipei 2012


Elitegroup Computer Systems (ECS) will be in Computex 2012 in Nangang Exhibition Hall 4F, Booth No. L118. This time, ECS will present a series of innovative products using their exclusive Nonstop Technology testing processes to ensure only the highest product quality.
ECS Motherboard & Graphics Cards: Achieving Excellent Performance
ECS will display its series of motherboards of using the latest Intel and AMD platforms and a wide range of Thin Mini-ITX motherboards at Computex 2012. ECS will also introduce its latest Nonstop Technology for its motherboards which improve upon the long-term stability of ECS motherboards as well as the ECS GeForce™ GTX 680, a top choice of high-end graphics cards.
ECS AIO (All-In-One): Enrich Your Computing Desire
Using ECS' Thin Mini-ITX motherboards, ECS will unveil a new line of Windows 8 supported AIO PCs, G24 Series. With full HDMI capability these edge-to-edge 10-finger 23.6" touch panel display AIOs are not only your personal computer but also your 2nd TV device. Moreover, the unique plug and play portable HDD module enables you to store and carry easily and conveniently. ECS' G24 Series is the latest all-new customizable AIO system that meets the needs of next generation desktop computing.

ECS Ultrabook: The Best Multi-Functional Choice
The ECS Ultrabook UT40 Series, which will be revealed at Computex, supports Intel® 3rd Generation Processors, Ivy Bridge. The UT40 series offers lightning fast boot-up - only 7 seconds- and data transmission speeds thanks to their SSD hard drives and USB 3.0 interfaces. Additionally, the UT40 series ultrabooks, weighing only 1.9kg and with a thickness of 21mm, feature 14-inch displays and a resolution of 1366 × 768.

ECS Wi-Bridge, Smart Connection to Wireless Digital Life
ECS Wi-Bridge is a portable wireless display adapter, which is lightweight and has a small footprint to save more space in your living room or on your office desk. ECS Wi-Bridge successfully breaks the wireless limitation and connects your PC or NB with an HDMI output display. It is both compliant with iOS and Android systems. You can access your content by a remote controller bundled in the package. ECS Wi-Bridge is the best wireless solution to break the boundary between your PC and the couch.

Nonstop Innovation, Sustainable Development
For the past 25 years, ECS has devoted itself to providing innovative products as well as sustaining the global environment. To be a green company, ECS promises to keep improving the quality of living for every global citizen. ECS sincerely invites everyone to visit ECS booth in 2012 Computex for new era of technology.
About ECS
The Elitegroup Computer Systems (ECS) has been a pioneer in designing and manufacturing computer motherboards since 1987. Today, the motherboard maker also designs and manufactures desktop PCs, notebooks, servers, motherboards, video cards, wireless solutions and handheld devices for distributors worldwide. Headquartered in Taiwan with operations in North America, Europe and China, Korea and Japan, ECS also has ISO 9001 and ISO 14001 certified manufacturing facilities in China. For more information, please visit ECS at www.ecs.com.tw


Phanteks PH-TC14PE Red Heatsink Review on Frostytech.com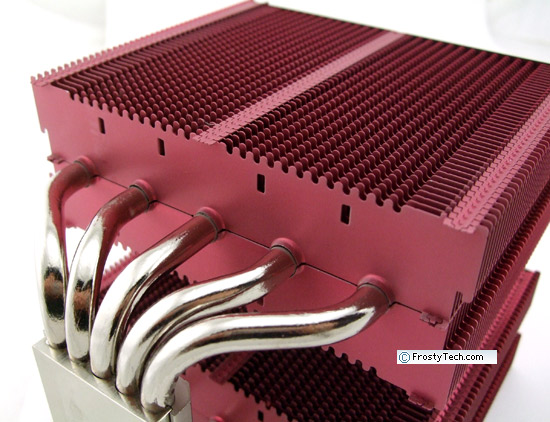 "The Phanteks PH-TC14PE (red) itself is a pretty standard dual tower, five-8mm-heatpipe-packing heatsink that retails for about $90 bucks. It stands 168mm tall and has a wide 144x161mm footprint that may have clearance issues on some motherboards where RAM slots and VRM heatsinks are too tall, too near the CPU socket. The cooler weighs upwards of 1250 grams and ships with two 140mm PWM fans arranged in a push-pull configuration. Phanteks' PH-TC14PE (red) heatsink is compatible with Intel socket 775/1155/1156/1366 and AMD socket AM2/AM3/FM1 processors."

Acer AC700-1099

The hardware inside the Samsung Series 5 is nearly identical to what was inside the Acer AC700-1099 that we reviewed late last year. We're talking an Atom processor that must rely on its own IGP, two gigabytes of RAM and a tiny–but quick–16GB solid state drive. While the equipment is the same, the pricing has changed. When we reviewed the Acer Chromebook it was $349.99. That has been slashed to $279.99. The Series 5, which used to be priced at $429, is now sold for just $299. Let's see if improved software and a lower price can turn Chromebooks into winners.

CoolerMaster Joint Contest

In 15 days we will have 3 full months of online presence and so as promised (when i announced our 15 day giveaway schedule) today we will launch our 4th joint giveaway in a row, this time with our friends over at CoolerMaster USA. Now you all know (most of you at least) that i always like to have 3 prizes which each giveaway/contest and although that's not always possible I've always tried my best even in my previous position. Well todays giveaway is not an exception and so we will be giving away not 1, not 2 but 3 of the latest (and quite awesome) Trigger Mechanical Gaming Keyboards by CM Storm.

GIGABYTE at Computex 2012

GIGABYTE TECHNOLOGY Co. Ltd., a leading manufacturer of motherboards and graphics cards, today announced its lineup for Computex 2012, which will include a broad range of new and exciting motherboard designs, as well as an exclusive peek at a new GIGABYTE technology so secret, we can.$B!G.(Bt tell you about it until the show begins.
Computex 2012 will offer a first look forthcoming GIGABYTE 7 series motherboards featuring Thunderbolt™ technology. Supporting simultaneous connectivity for multiple devices using a jaw-dropping bi-directional 10Gbps data pipeline, GIGABYTE Thunderbolt™ motherboards help the desktop PC evolve to new levels of flexible, high performance connectivity.
GIGABYTE will be demoing the latest 7 series motherboards, supporting the latest 3rd generation Intel® Core™ processors, with exclusive features including GIGABYTE All Digital Power and GIGABYTE UEFI DualBIOS™ with its revolutionary GIGABYTE 3D BIOS™ graphical interface. GIGABYTE 7 series motherboards include the latest additions to the G1.Killer series of extreme gaming motherboards, the G1.Sniper 3 and the compact Micro-ATX form factor G1.Sniper M3.
New X79S platform motherboards will also be previewed at Computex 2012. Featuring the Intel® C606 chipset and support for Intel® Xeon processors, ECC memory and Serial Attached SCSI hard drives, GIGABYTE X79S motherboards are the ideal platform for workstation builds that require enterprise-class storage, reliability and horse power.
Motherboards featuring the latest GIGABYTE Dual Band Wi-Fi and Bluetooth 4.0 PCIe expansion card will also be on display, demonstrating how GIGABYTE is extending the role of the desktop PC to become the central hub of a secure home cloud environment.
The highly anticipated AMD Virgo platform will debut at Computex 2012, with demos of GIGABYTE motherboards featuring the forthcoming A85X chipset, AMD A10 APUs (codenamed Trinity) that utilize the new FM2 socket.


Hercules DJ-Adv G501 Headphones

"The DJ-Adv G501 builds on Hercule's expertise with DJ equipment and other audio accessories. A full-size, closed-back headphone designed for DJ and monitoring use with an additional focus on style and comfort, the DJ-Adv G501 certainly targets a wide range of customers. Let's find out if it succeeds."


Corsair Obsidian 550D Case Review on

"The Corsair Obsidian 550D is the next PC-Case in the Technic3D Editorship. The 550D supports ATX and Micro-ATX motherboards and have place for ten 120mm or six 140mm Cooling-Fans. We will check this and many more in the following Review."


PowerColor HD 7850 PCS

The PowerColor HD 7850 PCS+ is designed to perform 15% quieter and cooler than reference cards, all while sporting higher clock speeds out of the box. It commands a mere $10 premium over reference cards to boot, potentially making it a very attractive option at the $259 USD price point.

Thecus N4100EVO review: four bays for a good price

We have recently reviewed a lot of NAS devices, and now it's Thecus's turn. Their new N4100EVO is a relatively affordable and very comprehensive NAS for its £240 price tag. Despite its relatively low price, this is a model that is pretty fully-featured. The compact little box has a door on the front, behind which the four hard drive trays are located. The trays are equipped with individual locks. On the front you will find an on/off switch, a USB connection and a display. The latter is a very practical feature to have, since it lets you see what the IP address is for example without having to use a computer. The performance and the noise production however are disappointing.

Android vs. Windows Phone: The Case For Conversion

To date, we haven't heard a lot about Android 5.0 in terms of features, but Ice Cream Sandwich (Android 4.0) has had a lot of time to mature. Particularly on the Galaxy Nexus, the pure version of ICS is one of the most fluid, visually appealing mobile OSes -- but is it still the best alternative for those who are shying away from the iPhone for one reason or another? We ask the question because of Windows Phone's recent successes, however mild they may be. Microsoft's Windows Phone 7.5 (Mango) feels like a completely overhauled version of the original WP7 build that shipped with phones like the HD7, Omnia 7 and Samsung Focus. Originally, it felt as if Windows Phone 7 was forced out just in time for the holiday season, but the latest version is a significantly better option..

2012 GPU Technology Conference

At its 2012 GPU Technology Conference, Nvidia revealed plenty of details about the biggest GPU of its Kepler generation. Here's what you need to know.

HP TouchSmart 610 Review @ TechReviewSource.com

?The HP TouchSmart 610 is a good-performing all-in-one PC that has an Intel Core i3-550 CPU, 4GB of RAM and a 750GB hard drive. There is also a 23-inch 1080p HD touch screen display, built-in wireless, but the connectivity is a little lacking.?"



The best Guides by the best writers on the internet; PCstats Beginners Guides explain computers, software, and all those other wonderful things that cause you frustration.

Learn how to use your computer better, master the internet while protecting yourself, and know what to do when your hard drive kicks the bucket.



"Get the 'Stats and Stay Informed!"