[>>]

[>>]

[>>]

[>>]

More>>

Search...

| | |
| --- | --- |
| General News | |

... 17 news stories awaiting approval
Thermaltake Superior Level 10 M Gaming Mouse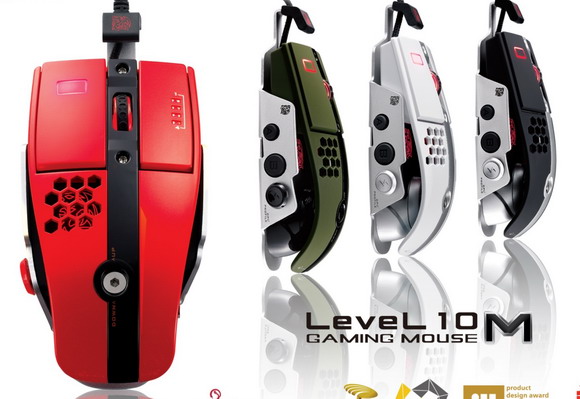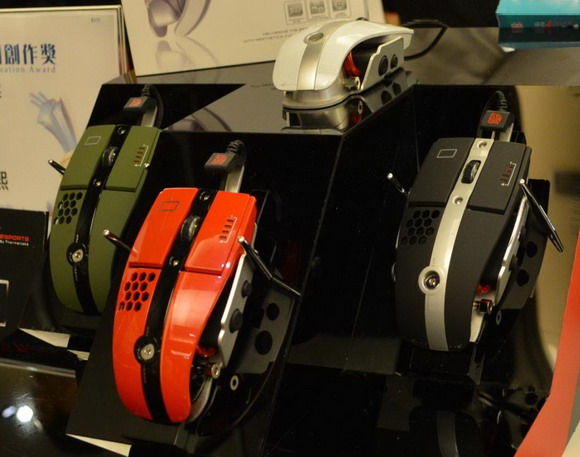 At the award ceremony for the "National Invention and Creation Award 2013" (NICA 2013) on 9th October, 2013, Thermaltake, comes up to all the expectations, stands out among 494 entries and wins Silver Medal in the "Invention Award" from NICA with its supreme patented product?"Level 10 M Gaming Mouse", which is the design collaboration by Thermaltake and BMW DesignworksUSA. The Chairman & CEO of Thermaltake Technology Group, Mr. Kenny Lin was bridging BMW DesignworksUSA and Thermaltake Group's international advanced design studios Tt Design Works for the "Level 10 M Gaming Mouse". Once again, the Level 10 M Gaming Mouse has perfectly demonstrated its revolutionary design concept and creative engineering! Thermaltake is also proud to announce its achievement for receiving 199 Patent Certifications so far. The National Invention and Creation Award 2013 conferred by the Intellectual Property Office, Ministry of Economic Affairs R.O.C, which rewards outstanding innovative achievements.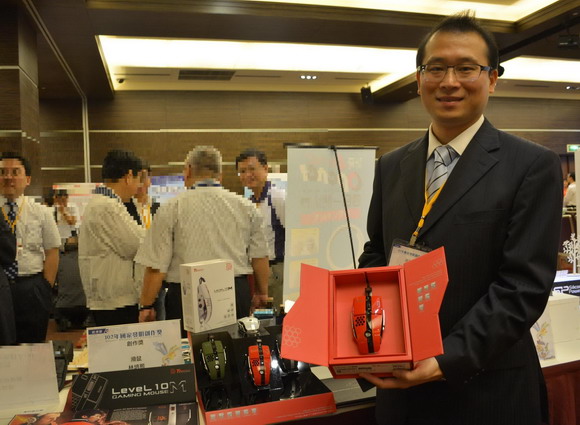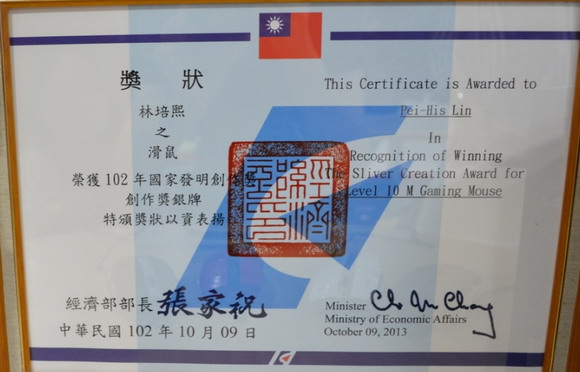 "The award is an important confirmation of the long-term corporate and product strategies! Our pioneering spirits are undiminished! Continuous innovation is an important core value to Thermaltake. Combining our vision and research for future e-Sports and digital entertainment trends, we extends the classic concept of Level 10 to e-Sports gaming peripherals together with BMW DesignworksUSA. With the Level 10 M Gaming Mouse proving its characteristic and distinctive design along with the outstanding range and high level of enjoyment, it not only establishes our autonomous key technology, but also reveals our significant technological strength to the world! " by the Chairman & CEO of Thermaltake Technology Group, Mr. Kenny Lin.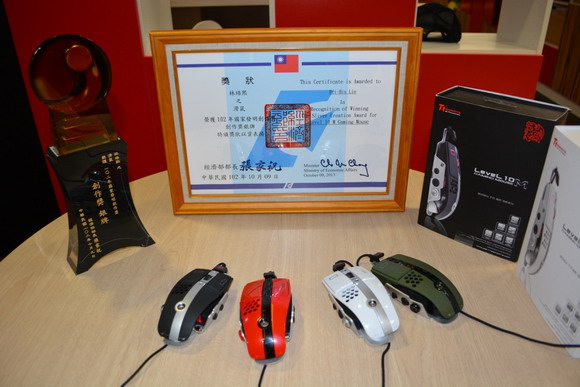 The Tt eSPORTS Level 10 M Gaming Mouse has been an outstandingly successful model and received numerous awards since its launch in 2012, including "COMPUTEX 2012 d&i Gold Award", "2012 Golden Pin Design Mark", "2012 GOOD DESIGNTM Award", "Taiwan Excellence Award 2013", and "iF GOLD Design Award 2013". Each award is a further indicator that the legend of Level 10 shows Thermaltake's innovative spirit and uncompromising persistence!

Samsung Galaxy S4 Smartphone Review @ ModSynergy.com

I`ve had the opportunity to review the Galaxy Note line of Smartphone`s from Samsung, and both the original Note and Note 2 have left a lasting impression on me. A couple of weeks ago Samsung contacted me and asked if I would be interested in reviewing their latest Galaxy S4. This would be my first real life introduction into the S series, but I`ve heard countless things about their past S, S2, and S3 Smartphone`s over the years. I could not pass on the opportunity to give it a try. Today I get to share with you about my experiences with the latest Samsung Galaxy S4 SGH-I337M. I will be reviewing the 16GB Black Mist model with the Android 4.2.2 operating system."

Hard Lesson Learned With Late-2013 Apple Products Containing Lesser Performing 128GB SSDs

The practice of using unbranded peripherals in computers is a common one, and even more so in the case of Apple, who takes it a step further by demanding that components such as the SSDs are proprietary through small the reassignment of circuitry within the SSD. Not only can the SSD in Apples new Mac products not be upgraded with third-party SSDs, but also, they cant even be switched off with SSDs of previous Apple releases. Simply, the high-capacity SSD of your 2012 Apple MBA will not work in your 2013 MBA."

Nvidia GTX 780 Ti faster than GTX Titan @ Ocaholic

Due to the fact that the recently launched AMD Radeon R9 290X graphics card made a lot of pressure on Nvidia and its GTX Titan graphics card, the recently teased GTX 780 Ti can either be faster than GTX Titan or cheaper than GTX 780. According to the leaked 3DMark 11 results, it appears that it will definitely be faster than GTX Titan but we are still not sure about the price."

Radeon R9 290X Market Overview @ Ocaholic

In this article we made a list of all Radeon R9 290X around sorted by manufacturers with pics, specs and prices. At the end of the article you also find an interactive overview with filtering and sorting functions to compare all cards. If you think or see that some are missing/there are mistakes, please leave a comment and we will add/fix it as soon as possible."


NZXT HALE82 V2 700 W @ techPowerUp

NZXT refreshed their budget-oriented HALE82 line with two new fully modular and 80 Plus Bronze certified units. Today, we are going to take a look at the HALE82 V2 700 W. It costs just 100 bucks and looks great thanks to its white color theme."

Fractal Node 304 White @ LanOC Reviews

Years ago most every PC you came across was beige in color and a tower or desktop in size/shape. As things have progressed we saw that slowly move from beige to black and we now see a lot of manufactures offering white as well. It has happened so much other component manufactures have taken notice and we now see everything from RAM to power supplies that also come in white to match. When it comes to size, things have changed as well. We now have a range of options from large builds down to small table top PCs. Today Im going to take a look at the Fractal Node 304 white. We have covered the Node 304 in the past but Im excited to see what it looks like in white."

NVIDIA GeForce Experience: ShadowPlay. First Impressions.

The video quality is also very good as well. The image is very sharp and would almost convince me that I am not playing a video except for slightly flattened colors. Basically, it looks like live game play with a slightly uncalibrated monitor in Starcraft II. Pay close attention to the shade of orange in my username (Phopojijo). Players with decent monitors would know that just does not look right. Then again, from my understanding, orange is annoying to represent especially in the sRGB color space."

Splinter Cell: Blacklist @ LanOC Reviews

With the success of Ubisofts Assassins Creed series it is easy to forget that they have another widely successful stealth-action series up their sleeve. Tom Clancys Splinter Cell has been around since 2002 when it caught our attention with those ever recognizable glowing green trifocals. While the series hasnt had the annual release attention since 2006, Ubisoft Montreal still kept the series strong with the release of Splinter Cell: Conviction and this year Ubisoft Toronto take the reins with Splinter Cell: Blacklist. Promising to deliver the same stealth-action weve come to enjoy, it is time to take a look at the latest installment in the Splinter Cell series."

Genius Energy Mouse Review @ TestFreaks

Today for review I have a product from Genius called the Energy Mouse and not only is it wireless but it has a built-in battery. Ok, so yes most any wireless mouse has a built-in battery but this one isnt just for the mouse, its a power source that can be used to charge your smartphone. The battery inside of the Energy Mouse is 2700mAh in capacity and depending on the battery in your phone you could possibly get a couple charges out of it. "

LUXA2 H1 and H5 Mobile Mounts Review @ ThinkComputers.org

If youve never used a mobile mount, you might ask, Mobile mounts, huh, what are they good for?. Short (obvious) answer, holding your mobile devices. With the H1 Premium Mobile Holder, and H5 Premium Car Mount, Luxa2 aims to bring a bit more style and functionality to mobile mounts. H1s aluminum Apple iMac inspired body brings the style, whereas H5s flexible body brings functionality. Continue reading to see if you can benefit by adding these two devices to your accessory lineup."


ASUS Gryphon Z87 Review

With the Gryphon Z87, ASUS has expanded their TUF Series line-up by an mATX motherboard. This board features an attractive price point and separately available there is the so called Armor Kit, which improves the looks and adds some other additional features. Overall this sounds like a flexible concept and definitely have to take a close look at what ASUS is offering here.

AMD Radeon R9 270X On Linux

"Earlier this month AMD announced the R9 series graphics cards that included the $200 Radeon R9 270X offering based upon the "Curacao XT" graphics core. This Volcanic Islands graphics card in Microsoft Windows benchmarks has been faster than a Radeon HD 7870, but today we have the first Linux test results and compatibility information available. This article serves as our first Linux review of the AMD R9 270X -- or any Rx 200 series graphics card for that matter -- in the form of the Gigabyte Radeon R9 270X 2GB."

Corsair Carbide Air 540 Case

"The Corsair Carbide Air 540 sets your idea of what a computer case should look like on edge. This is a bold step for Corsair, and they have done it with near perfect execution. The quality is top notch, which is certainly no surprise from Corsair. The fit and finish, particularly the way the top and front vent covers fit together impressed me. The compact case size is deceiving - there is plenty of space for an attractive build. The included AF140L fans are quiet and move plenty of air. The two-chamber design indeed improves air flow and helps to keep temps down. It took me a little while to get used to the sideways optical drive, but that was no big deal. Don't let the compact size fool you, as the Air 540 can handle an E-ATX (Extended ATX) motherboard with ease."



The best Guides by the best writers on the internet; PCSTATS Beginners Guides explain computers, software, and all those other wonderful things that cause you frustration.

Learn how to use your computer better, master the internet while protecting yourself, and know what to do when your hard drive kicks the bucket.



"Get the 'Stats and Stay Informed!"