[>>]

[>>]

[>>]

[>>]

More>>

Search...

| | |
| --- | --- |
| General News | |

... 60 news stories awaiting approval
the variable refresh rate tech

AMD demoed its "free sync" alternative to G-Sync on laptops. Desktop displays are different, Nvidia says, and they may not support the variable refresh rate tech behind AMD's solution—at least not yet.


Corsair Vengeance 1400 & 2100 Review @ Vortez

Corsair`s entry into the audio sector was very well received and raised the bar for build quality and performance in regards to what people are looking for in gaming audio products. The latest revisions of the Vengeance stable will bring an abundance of gunmetal coloured brushed aluminium, 50mm drivers housed inside large, closed-back earcups, that will allow Corsair to make a lasting impression that lives up to their product reputation."

CES 2014 Roundup with PC Perspective Podcast

It`s been a busy week for us here in Las Vegas and I wanted share with you some of our more interesting news bits. First, I`ll start with the PC Perspective Podcast, of which we have produced three of already since arriving."

NZXT Phantom 530 Case Review @ Hardware Secrets

Today, we bring our analysis of the Phantom 530, a full-tower case from NZXT, targeted to users who want to build a high-end computer in an aggressive look case. Let`s see what this product has to offer."

Lenovo IdeaPad Flex 14 Convertible Ultrabook Review: An Affordable Convertible

The design is clever, boasting some improvements over the Yoga by way of some additional cleverly-located rubber feet on the top of the base unit which leaves the device elevated at a slight angle when in Stand Mode. The Flex also nixes the (relatively cumbersome) Tablet Mode and Tent Mode, negating the need for any sort of gyroscopic screen rotation and making its use considerably more straightforward for those who want touch but dont care about the tablet form factor."

NVIDIA 2013 Linux Graphics Driver Year-In-Review

For the ninth year in a row I am issuing year-in-review articles concerning the state of NVIDIA`s (and separately, AMD Catalyst) Linux graphics driver and the accomplishments the driver`s made in the past calendar year along with benchmarks of all notable driver releases this year. NVIDIA`s made a lot of progress on the Linux front this year, especially for any Linux gaming stakeholder, so let`s get started on our 2013 NVIDIA Linux Year-In-Review."

ASUS MARS 760 4GB Video Card Review @ Legit Reviews

Today, we`ll be looking at the ASUS ROG MARS 760 4GB Dual-GPU video card that is sold under part number MARS760-4GD5. The ASUS ROG MARS 760 is a single card that features two of NVIDIA GK104 `Kepler` GPU`s, so it is basically dual GeForce GTX 760 card running in SLI. ASUS claims that their MARS 760 card can outperform the NVIDIA GeForce GTX Titan and that this card is aimed at 2560x1440 gamers. This card isn`t really going to work well for those 4K displays or large multi-monitor setups as there is just 2GB of frame buffer allotted to each GPU. This card has a total of 4GB of memory, but that memory is not shared between the two GPU`s just like a traditional NVIDIA SLI multi-GPU setup. Read on to see how it performs when we put this card to the test across three screen resolutions. "

Corsair Raptor HS30 Gaming Headset Review

The Corsair Raptor HS30 Gaming Headset provides a solid performance at a budget price. Benchmark Reviews has tested this headset and the results will allow you decide if the Raptor HS30 Gaming Headset is for you. The headset will undergo player evaluations and technical tests."


Scythe Mugen 4 Heatsink Review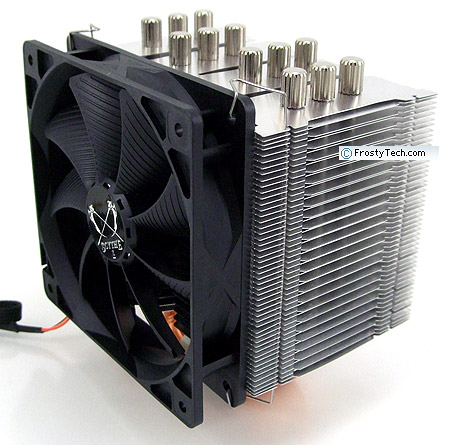 "The Scythe Mugen 4 heatsink weighs 625grams and stands 157mm tall. The heatsink is built around six 6mm diameter copper heatpipes and has a footprint of 130x112mm. A 120mm PWM fan ships with the Mugen 4 heatsink, it rotates at 1400-600RPM and produces upwards of 41.9d dBA."

12G SAS-3 Motherboard: ASRock Rack E3C224D4M-16RE - CES2014

Dear God, all I need is an all rounder server motherboard that offers 16x 12G SAS-3 connectors while taking up less space and using less power, a Mezzanine slot for upgrading to 10GLAN plus ECC memory for stability, is that too much to ask for? Not really, because your wish is ASRock Rack's command! ASRock Rack's E3C224D4M-16RE is the world's first 12G SAS-3 server motherboard specifically built to fit our enterprise customers' needs.
ASRock Rack's E3C224D4-16RE adopts LSI™ SAS 3008 controller + 3X24R expander to support 16 SAS-3 (12Gb/s) ports directly onboard with 4 SAS HD connectors. A whopping total of 22 connectors, including 16 SAS-3 connectors provided by LSI™ SAS 3008 controller + 3X24R expander and 6 SATA ports, which can offer more than enough storage options! ASRock Rack is a pioneer in introducing the SAS-3 12Gb/s standard to the server marketplace.
The groundbreaking SAS-3 solution and Mezzanine slot (10G) is brilliantly designed for businesses to create solutions for intractable data bottlenecks in Big Data/Network Storage, ERP/MRP, Network/Security and Web Farm/Hosting environments. With the onboard 16 SAS-3 ports, anyone can get more things done in less time!

Corsair Mechanical Keyboard with Cherry MX RGB Switches - CES 2014

The MX RGB Project: 100% mechanical keyswitches with per-key 16.8 million color backlighting in the most amazing gaming keyboard you've ever seen. At CES 2014, California-based Corsair and Germany-based Cherry Corp. are debuting the "MX RGB Project" gaming keyboard. The technology showcase , based on a Vengeance K70 gaming keyboard fitted with new Cherry MX RGB keyswitches, gives gamers a first look at the vast customization and game enhancing benefits of per-key 16.8 million color backlighting.
In the second half of 2014, Corsair will bring the concept to life by launching the world's first Cherry MX RGB-based gaming keyboards. The new keyboards promise to give gamers all of the precision, feel, and reliability of Cherry MX-based Corsair gaming keyboards enhanced with new personalization and gaming customization provided by nearly limitless per-key lighting combinations. The new keyboards will be available in several Cherry switch types: super-fast Cherry MX Red, the light tactile feedback of Cherry MX Brown, or the tactile and audible feedback provided by Cherry MX Blue.


480GB USB 3.0 Thumbdrive from Mushkin - Ventura Ultra @ CES 2014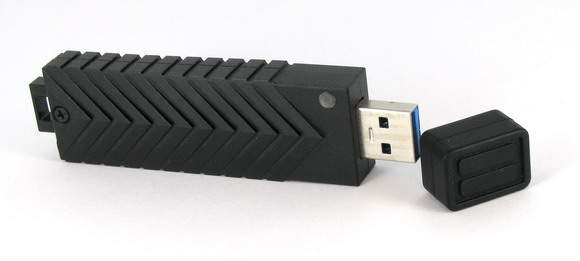 At CES 2014 today, Mushkin released details on the staggering, 480GB Ventura Ultra USB flash drive. In continuation of the current line of 60GB, 120GB, and 240GB models, the Ventura Ultra 480GB USB 3.0 SSD was unveiled.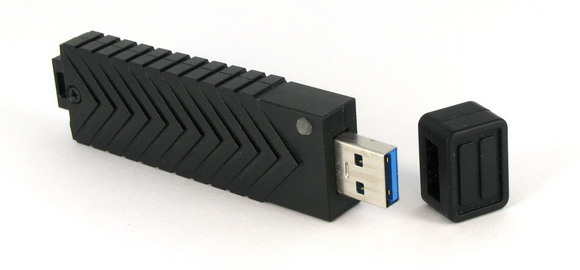 The latest Ventura Ultra offering retains the ultra-high performance of the lower capacity models while now offering 480GB of storage.  The LSI SandForce SF-2281 powered USB SSDs provide best in class throughput of 455MB/s reads and 445MB/s writes while providing up to 39K 4K random IOPS.  The Ventura Ultra also is capable of operating in UASP mode, which enables SSD performance in the USB flash drive form factor. With its attractive and light-weight aluminum housing, the Ventura Ultra provides outstanding durability and thermal management.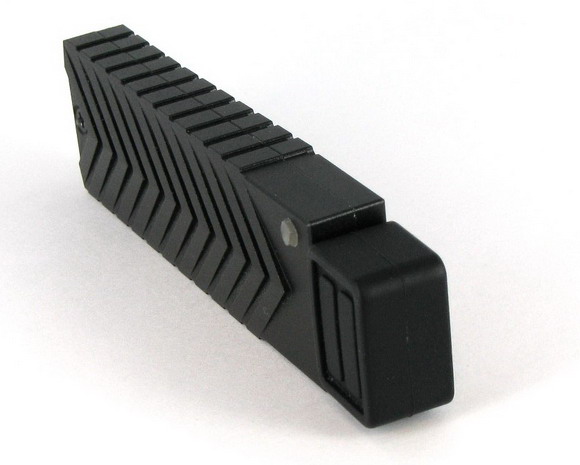 "When the Ventura Ultra first released, it was very well-received and continues to outperform the competition in the high-end portable storage space.  Everyone wants greater performance and capacity for large projects and media.  With the success of the original Ventura Ultra, we realized that we needed to innovate to offer even greater capacities while retaining high read and write speeds for data transfer," said Brian Flood, the Director of Product Development at Mushkin Inc. Full details on where and how much the Ventura will cost at www.mushkin.com

CES 2014: AMD showcasing new APU, GPU

AMD is showcasing its latest technologies at CES 2014, including Kaveri-based A10 7860K and 7700K APUs, which are now shipping. Kaveri processors feature AMD's Heterogeneous System Architecture (HSA), TrueAudio Technology and Mantle API. Kaveri-based notebooks will be available in the first half of 2014. AMD is also displaying its New Radeon R9/R7/R5 M200 series GPUs.



The best Guides by the best writers on the internet; PCSTATS Beginners Guides explain computers, software, and all those other wonderful things that cause you frustration.

Learn how to use your computer better, master the internet while protecting yourself, and know what to do when your hard drive kicks the bucket.



"Get the 'Stats and Stay Informed!"