| | |
| --- | --- |
| General News | |

... 95 news stories awaiting approval
Fractal Design Arc Midi R2 Case Review @ RWLabs

Fractal Design does a really good job of building cases that offer a great balance between cooling, expandability and affordability. At the time of this review the ARC Midi R2 has a retail price of $99, which makes it affordable to a large market segment. Even at this price though, the ARC Midi R2 can accommodate multiple water cooling radiators, the largest graphics cards on the market and more storage drives than you could ever need

XFX Radeon HD 7790 Black Edition

Today we are strapping the XFX Radeon HD 7790 Black Edition to our test bench and pitting it against a GeForce GTX 650 Ti Boost. Each card is equipped with 2GB of GDDR5 and is attractively priced for the value minded gamer. The gloves will come off and we will find out whether the Black Edition is worthy of a Black Belt or a Black Eye.

Acer Aspire P3-171-6820

"The Acer Aspire P3-171-6820 is an affordable tablet hybrid powered by an Intel Core i5 CPU. It offers a responsive, albeit low resolution, 11.6-inch touch-screen, a detached Bluetooth keyboard, and relatively good battery life, but there are better performing hybrids out there."

Cooler Master N200 Case

The Cooler Master N200 is the next PC-Case in the Technic3D Editorship. The N200 supports Micro-ATX and Mini-ATX motherboards and have place for four 120mm Cooling-Fans. We will check this and many more in the following Review."

Corsair Vengeance Pro 1866MHz (2x8GB) Memory Kit Review @ HardwareHeaven.com

In our roundup last week we took a look at a range of high end Z87 boards which were ideal to build a performance based Haswell system on. Of course as well as our board and CPU we need a great kit of memory to help us maximise performance. Corsair aim to do exactly that with their new Vengeance Pro modules and today we have a 16GB kit on our test bench."

MSI GeForce GTX 770 Lightning Review @ Hardware Canucks

MSI`s Lightning series has had a storied history and the technology used in previous cards is now making its way into NVIDIA`s new GTX 770. The resulting GTX 770 Lightning is a fast, powerful card that never fails to impress."

Asus P8Z77-M and Gigabyte GA-Z77M-D3H Review

The technical specifications of both these mainboard models based on Intel Z77 Express are almost identical, the prices are also very similar, so they seem like great candidates for side by side comparison. However, they turned out quite different from one another even when running in their nominal mode, not to mention the overclocked mode. l


Palit GTX 780 Super JetStream: Titan-like

We've only previously seen water-cooled GTX 780 cards pushed this far. However, Palit's GTX 780 Super JetStream is no ordinary graphics card as its massive heatsink and three large fans keep its core cool when under stress -- a solution that allows the card to outpace the Titan, according to the manufacturer. In our review we put those claims to the test, in addition to testing triple monitor resolutions in GTX 780 Super JetStream SLI cards, standard GTX 780 cards and on the almighty Titan.

Apple's Haswell-Powered 13-Inch MacBook

Intel's roll-out of their 4th generation Haswell-based Core series processors has been a little pokey, quite frankly, when you compare this launch to the deluge of products that hit the market when Ivy Bridge broke cover last year. Regardless, Apple always seems to have an inside track on Intel's latest technology and so, as it turns out, our first Haswell-powered notebook has finally arrived and it's none other than the Apple MacBook Air. The new MacBook Air for 2013 is virtually indistinguishable from the previous gen model, though if you'll look closely there actually two tiny pinholes on its left edge, for dual omnidirectional microphones, versus a single mic on previous models.

Seagate 600 Series SSD 480 GB ST480HM000 @ techPowerUp

Seagate is trying to establish a strong presence in the SSD market using their new 600 and 600 Pro SSDs, which are based on a Link-A-Media controller. Clocking in at $400 for the 480 GB version, our testing shows good price/performance, at affordable storage cost."


XFX ProSeries 1250W PSU Review @ Ocaholic

With the P1-1250-BEFX XFX has a high end power supply in its portfolio which offers 1`250 Watt output power. When looking for an 80Plus certificate one can find a gold sticker on this PSU. This PSU is based on the SS-1250 from Seasonic (OEM). The changes are basically only the Case and the fan. We`re already really curious to see what this 200 Euro power supply is capable of."

ASUS PQ321 Ultra HD 4K 31.5-inch Monitor Review

We have a confession to make (well, several actually, but all the rest date back to our college days, and some secrets are best left untold). Reviewing monitors isn't as fun as it once was. It's not that we've grown jaded over the years, but plain and simple, the monitor market has become stale, lacking the kind of 'gee-whiz' innovations that tend to excite us. Panel makers seemed to stopped pushing the envelope once they developed 30-inch In-Plane Switching (IPS) screens, and for the longest time, that's where the high-end has sector been stuck, as if caught in quicksand with no rope in sight, or so we thought.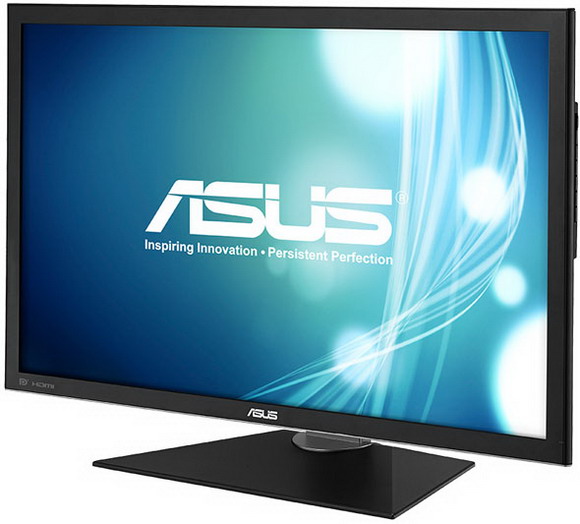 Out of all the monitor manufacturers out there, it was ASUS that showed up to the panel party with rope in hand, marching through the muck and mire tugging the first consumer 4K display ahead of the competition. And for adding bragging rights, the ASUS PQ321 True 4K Ultra HD measures a just a little bit bigger than current flagship models with a 31.5-inch LED backlit panel, giving monitor enthusiasts yet another reason to upgrade. ...Boasting a 3840x2160 display resolution, this 4K display floods your eyeballs without four times as many pixels as that of a standard Full HD 1080p (1920x1080) display. To squeeze that many pixels into a 31.5-inch form factor, the PQ321 uses what's called Indium Gallium Zinc Oxide (IGZO) rather than traditional amorphous silicon for the active layer of its LCD panel.

GPU Charts 2013: 18 DX11 Graphics Cards @ Ocaholic

GPU Charts are back on ocaholic. As usual we have used an up to date system with three synthetic benchmarks and ten more or less recent games, benched at 1920x1080 with highest graphics settings. This time only reference cards from both nVidia and AMD/ATI will be listed (aka no AIB cards). The idea behind is to show a performance overview of current gaming graphics cards when everything is up to date."

ASUS MAXIMUS VI HERO (Intel LGA 1150)

New to the ASUS ROG line-up, the ASUS MAXIMUS VI HERO is for those looking to get that high-end ROG "GENE" experience in a full ATX format, but does stretching the GENE also stretch the HERO's ability too thin, or has the ASUS MAXIMUS VI HERO come to save the day?