[>>]

[>>]

[>>]

[>>]

More>>

Search...

| | |
| --- | --- |
| General News | |

... 0 news stories awaiting approval
speaking from the CES show floor

Scott phones it in for this episode, speaking from the CES show floor about G-Sync, 4K monitors, virtual reality, and much more.

Western Digital Red (WD40EFRX) 4 TB NAS Hard Disk Drive

Quote : The popularity of Network-Attached Storage (NAS) devices is rapidly ramping up in both small businesses and homes, fueled by their usefulness and their increasing affordability. This surge in interest has led Western Digital to add a new family of hard disk drives - the WD Red family of NAS hard disk drives, even as Seagate drops production of 5,400 RPM desktop hard disk drives. Today, we are going to take a look at the latest addition to Western Digital's family of Red drives - the WD40EFRX with 4 TB of storage capacity. Here are its key features :

How To Fix Keychain Corruption In OS X

OS X Mavericks recently went bonkers, and kept asking me to key in the keychain password from the moment I started it up. No matter how many times I key in the password, it would say that it was the wrong password (it was the correct one, you dolt!) and it kept asking me again and again and again like a really neurotic girlfriend. I tried using resetting the password but that didn't work. It still claimed that the password was the wrong one. I tried using the Keychain First Aid to verify and repair the keychains but it only reported that everything was perfectly okay when it was obviously not. The good news is - I finally found the reason for this problem and its solution and it's stupendously simple.

CM Storm Ceres 300 Gaming Headset

Be it a intense FPS or just rocking out and losing track of the world around us, we all rely on audio to carry us away, and budget can greatly factor into sounds quality and comfort when it comes to headsets. Sometimes you might have to sacrifice on or the other to get the deal you want. Cooler Master is trying to hit the middle ground with the Ceres 300 Headset.

Western Digital Black Gen

Desktop power users on a budget will often pair an SSD boot drive with a cheap, spacious 5400+ RPM desktop drive like the 3 TB Western Digital Green (WD30EZRX). However, while the latest 5400+ RPM hard disk drives can deliver very good throughputs, they are still much slower in random accesses. So, those who can afford it will still go for high-performance 7,200 RPM hard disk drives, like the new-generation Western Digital Black hard disk drives. The new-generation Western Digital Black family differs from the previous generation by its use of Advanced Format Technology, which allows for greater capacity and throughput. The new Western Digital Black family now consists of five models, which differ only in their storage capacities.

Corsair Obsidian 250D review

In this review from Corsair we test the new and small Obsidian 250D. A small mini ITX form factor chassis that will house the smallest, but also the biggest stuff inside your computer. A high-end graphics card and liquid cooling ? Not even an issue. Not mid, not full, mini and this intended for small form factor PCs. Now the product might be tagged as mini, the details and features however are grand.

Toshiba Corporation Completes Acquisition of OCZ

Toshiba Corporation, a global technology leader and manufacturer of NAND flash memory, today announced that the Company has finalized the purchase of substantially all assets of OCZ Technology Group, making it a wholly owned subsidiary and Toshiba Group Company. Effective immediately, the Group company will operate independently as OCZ Storage Solutions, a leading provider of high-performance solid state drives (SSDs) for computing devices and systems.

The acquisition provides Toshiba with OCZ's enterprise and client SSD businesses and enables the established OCZ brand to continue in full force with a current product portfolio that includes SATA and PCIe consumer drives for high-performance and mainstream applications, and SATA, SAS and PCIe enterprise drives supported by virtualization, cache and acceleration software. OCZ Storage Solutions will leverage Toshiba's cutting-edge NAND and combine it with the Company's proprietary controllers, firmware and software to provide both client and enterprise customers with innovative and cost-effective solid-state storage solutions.

"The acquisition of OCZ further expands our solid-state storage capabilities and represents Toshiba's commitment to this high-growth area," said Mr. Seiichi Mori, Vice President of Toshiba's Semiconductor and Storage Company and Corporate Vice President of Toshiba. "Our goal is to offer a leading edge portfolio of solid state solutions to address the storage challenges faced by both client and enterprise customers, and the acquisition of OCZ is an ideal addition to our team in realizing this strategy."

"We are very excited to be part of the Toshiba family where we will continue to develop new and unique solid-state storage technologies that position the new entity as a market leader," said Ralph Schmitt, CEO for OCZ Storage Solutions. "With Toshiba's financial strength and portfolio of leading-edge NAND flash memory, OCZ is now in a advantageous position as one of the few companies in the SSD industry with advanced controller IP and NAND flash supply under one global organization, which in turn will help enable more robust and competitive solid-state solutions going forward while expanding our market presence in the rapidly growing SSD market."

As a Toshiba Group Company, OCZ Storage Solutions will continue to maintain its established worldwide sales channels. The new Company's headquarters will remain in San Jose, California, with strategic design centers located in Irvine (California), Tel Aviv (Israel), and Abingdon (UK).

Seagate Backup Plus Slim External USB 3.0 2TB Hard Drive Review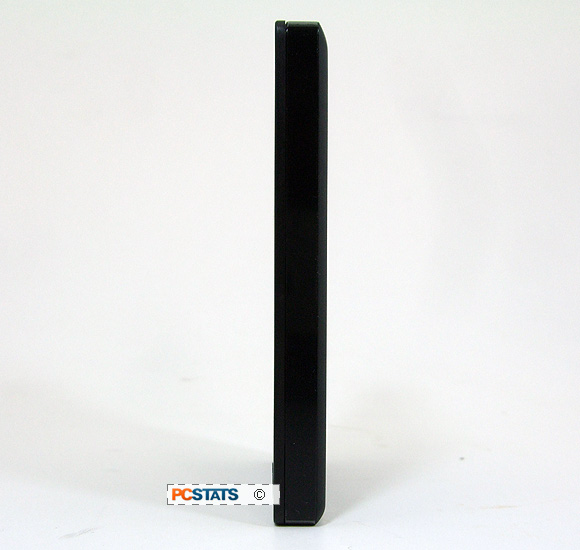 "The focus of this PCSTATS review is Seagate's 2TB Backup Plus Slim external USB 3.0 hard drive. The Backup Plus Slim is a self-contained 2.5" SATA-600 interface hard drive in a black aluminum and plastic enclosure which connects via USB 3.0 cable to any PC or Mac computer. The whole package weighs 150 grams and is just over 12mm thick - about the size of a smart phone. Power for the drive is supplied via the USB 2.0 or USB 3.0 port. The Backup Plus Slim looks every bit like the Monolith from Kubrick's 2001:A Space Odyssey, but inside is a not particularly remarkable 5400RPM, 3-platter hard disk with 32MB of cache."

AMD A8-7600 Kaveri APU Review

AMD really is focused on gaming performance with Kaveri and believes this is where its latest APUs have a serious advantage over the competition. The company's latest processors are being pushed as budget solutions for modern 1080p gaming, though on paper the Radeon R7 doesn't look quite up to the task...


Cooler Master Nepton 280L Liquid Cooling System Review

Coolermaster's Nepton 280L is the best performing all-in-one CPU watercooler Frostytech has tested... thus far. At the business end of the Nepton 280L we find a new generation waterblock / pump head. Near as we can determine, the micro skived copper fins cover somewhat more surface area than previous generations we've tested, which means more copper is exposed to passing coolant and heat transfer is improved. Details on the integral pump are undisclosed, however pump life is pegged at 70,000hrs MTBF.


Dynatron G199 1U Xeon Server Heatsink Review

"On the heatsink test bench today is a 1U server heatsink for Intel LGA1366 Xeon processors. The Dynatron G199 1U server heatsink is built from a skived copper slab measuring 88x90mm in size and 12mm thick. The remaining 17mm in permissible 1U heatsink height is taken up by the 70mm aluminum squirrel cage fan and aluminum fan shroud."

Phanteks Enthoo Primo Case

The Phanteks Enthoo Primo is the next PC-Case in the Technic3D office. The Enthoo Primo supports E-ATX, Micro-ITX, SSI-EEB and Micro-ATX motherboards and have place for 16x 120mm Cooling-Fans or 11x 140mm Fans. We will check this and many more in the following Review."


Antec Nineteen Hundred Ultimate Gaming Case

It`s no secret that enthusiasts, overclockers and professionals mostly choose full towers to house their systems in order to take advantage of their massive interior space and much better potential airflow levels. I also happen to believe that the larger the tower the easier it is to fit the largest possible hardware components inside, swap them and to build an very efficient and complete cooling system. Unfortunately nowadays the trend is to shrink everything and so most manufacturers focus in releasing mini ATX/ITX cases in an effort to cover the largest percentage of the consumer base. Luckily however exceptions do happen from time to time by some of the leading manufacturers in the market and so today we will be taking a look at the largest Full Tower ever released by our friends over at Antec the quite remarkable Nineteen Hundred (1900)."



The best Guides by the best writers on the internet; PCSTATS Beginners Guides explain computers, software, and all those other wonderful things that cause you frustration.

Learn how to use your computer better, master the internet while protecting yourself, and know what to do when your hard drive kicks the bucket.



"Get the 'Stats and Stay Informed!"