| | |
| --- | --- |
| CPU / Processors | |

... 0 news stories awaiting approval
Intel Core i7 8700K Coffee Lake Desktop Processor

Intel eight generation Coffee Lake SKUs are based on 14nm manufacturing process. It uses the same socket LGA 1151 as its older brother Kaby Lake processors. There have been significant changes where its contact points are different between them. This resulted in incompatibility and an uproar within the community. We got a lot of information, mostly from leaks and previews. Conveniently leaked leaks. Intel is pushing Core i3 four core and 6 core for its mid to upper SKUs- some with six threads with i5 series and some with 12 threads under i7 series. Intel is calling these desktop SKUs as S series, though to be fair that's just going to create confusion in the market. Interesting times are back to the CPU world now that AMD got its act together with Ryzen series SKUs. Smell the air, because the lake is filled with coffee!!


Intel i7-8700K Coffee Lake Memory Benchmark Analysis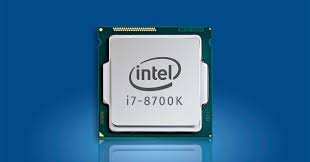 We take a close look at memory speeds, latencies and command rate on Intel's latest Core i7-8700K with Z370. Scenarios tested include fail-safe 2133 MHz, the platform default of 2666 MHz and overclocked memory speeds from 3000 MHz to 4000 MHz - at various timings.



Intel Core i3-8100 & i3-8350K Review: RIP Ryzen 3

For $180 the Core i3-8350K is nearly a rebadged Core i5-7600K: both are 14nm quad-cores operating at ~4GHz, but the 8350K is 25% cheaper. Meanwhile, the Core i3-8100 goes for a more appealing $120. And although it's locked at 3.6GHz, it's roughly 40% more affordable than a comparable i5 from the last generation.

Four Cores for Ultrabooks: Core i7-8550U Review

For generations we've put up with sub-10% YOY performance improvements on ultraportables, but with the threat of AMD's competition in the near future, Intel's low-power mobile chips are finally transitioning to quad-cores. Achieved while keeping within the same 15-watt TDP, let me tell you, the boost is huge.


Intel readies Coffee Lake

Intel has released its Coffee Lake-based 14nm desktop processors including Core i7-8700K/8700, Core i5-8600K/8400 and Core i3-8350K/8100, as well as the corresponding Z370 chipsets.

Intel Coffee Lake 8th Gen Core CPUs

The new Intel Core i7-8700K, Core i7-8700, Core i5-8600K, Core i5-8400, Core i3-8350K and Core i3-8100 processors are announced and we have posted some reviews of these Intel Coffee Lake CPUs on Hardwarespot.

Intel Core i7-8700K Processor Review

"When AMD launched their Ryzen processors back in March things were a little shaky at first with stability and memory issues, which we talked about in our review of the Ryzen 7 1700X. Over time many of those problems were solved with micro-code and BIOS updates and Ryzen proved to be a real contender in the CPU market, even out-selling Intel parts at some major retailers. Needless to say AMD really shook up the Desktop CPU market with their Ryzen processor, offering an alternative to Intel's Core i7, Core i5, and Core i3 CPUs. This is the first time in a while we've seen real competition in the CPU market, and we definitely like it! Today Intel is officially launching their 8th Generation Core desktop processors with the Core i7-8700K leading the pack. These processors are Intel's first real response to Ryzen, and we finally have a core-count increase on a mainstream desktop processor! That is right, the Core i7-8700K is a 6-core, 12-thread part! It has a base-clock of 3.7 GHz, boosts up to 4.7 GHz, and being a "K" series processor it is fully unlocked. Let's dive into the new 8th Generation Core Series and see how stacks up against AMD's Ryzen Processors."



Intel Core i7-8700K And Core i5-8400 6-Core CPU

The upheaval of the high-end desktop processor segment continues today with the official release of Intel's latest Coffee Lake-based 8th Generation Core processors. 2017 easily been one of the most exciting years in a decade for desktop processors, thanks in no small part to AMD's entire line-up of Ryzen products, including the monstrous Threadripper, which propelled the company back into contention at virtually every price point. Intel was at the ready with a host of ultra-high-end processors – namely the Core X series – that allow the company to lay claim to the fastest desktop

Intel Core i7-8700K Review: The New Gaming King

Intel is hitting back with its eighth-generation Core series, which counters Ryzen with cores, lots of cores. On hand today we have the Core i7-8700K, based on Intel's new "Coffee Lake" architecture, it is designed to operate no slower than 3.7 GHz, with turbo boost taking it as high as 4.7 GHz.

Intel Core i5 8400 Linux Performance

"Today marks the embargo expiry for reviews on Intel's new Coffeelake desktop processors. While a CPU refresh may not normally be too exciting, thanks to the pressure from AMD with their Ryzen processors pushing core counts higher, Intel is now upping the core counts in their desktop CPUs. Today we will be featuring Linux benchmarks of the Core i5 8400 and Core i7 8700K while this article is focusing on the i5-8400: a six-core Core i5!"