| | |
| --- | --- |
| CPU / Processors | |

... 29 news stories awaiting approval
SteelSeries Rival 310 Review

The Rival 310 is running a powerful 32-bit ARM CPU, allowing all sensor processing to be carried out on the device itself, helping to decrease any latency and also allow profiles to be saved onto the device for eSports. Similar to the Sensei 310, the Rival also offers split trigger buttons bearing OMRON switches underneath.



AMD's Ryzen 3 1300X & Ryzen 3 1200 CPU's

"As a budget CPU series, the R3 1300X and R3 1200 come in at a price point between $30 and $50 cheaper than the comparison i3 7350K. With motherboard and memory prices being equal, spending less money usually wins when the performance is close. That in itself is the age-old question. cost vs. benefit. At this point, the R3 line offers that cost competitive advantage."

AMD EPYC 7551

"One step below AMD's current top-end EPYC 7601 server processor is the EPYC 7551. The EPYC 7551 costs around $800 USD less than the 7601 while still being a 32 core / 64 thread part but with slightly lower clock frequencies. In this article is a look at the EPYC 7251 / 7351P / 7401P / 7551 / 7601 Ubuntu Linux performance compared to various Intel Xeon CPUs in our lab."

AMD EPYC 7251 Provides Great Value At Less Than $500 USD

"We have been delivering a number of EPYC 7601 Linux benchmarks since receiving this 32 core / 64 thread high-end server processor a little more than one month ago. Recently we received some additional EPYC processors from AMD for testing and for this next batch of benchmarking decided to begin with the EPYC 7251, which is the current lowest-end EPYC part. For priced at under $500 USD, this eight core / 16 thread processor has a lot to offer."

AMD EPYC 7351P

Earlier this week we looked at the EPYC 7251 Linux performance as AMD's lowest-cost server CPU from this latest generation of Zen-based processors. That eight core / sixteen thread CPU packed a nice amount of performance considering its hitting the $500 price point, but if you are looking for a single socket system and have $750 USD to lay out on a CPU, the AMD EPYC 7351P packs in even more value."

Core i7 8700K vs. Ryzen 7 1800X For NVIDIA/Radeon Linux Gaming

"Following last week's look at using the new "Coffee Lake" Intel Core i3 / i5 / i7 CPUs for Linux gaming comparison among our other ongoing tests of these new "8th Gen" processors, a frequent request has been a closer look at the gaming performance between the Core i7 8700K and the Ryzen 7 1800X. Here's a look with two AMD Radeon graphics cards and two NVIDIA GeForce offerings."

AMD EPYC 7401P: 24 Cores / 48 Threads At Just Over $1000

"We've been looking at the interesting AMD EPYC server processors recently from the high-end EPYC 7601 to the cheapest EPYC 7251 at under $500 as well as the EPYC 7351P that offers 16 cores / 32 threads for only about $750. The latest EPYC processor for testing at Phoronix has been the EPYC 7401P, a 24 core / 48 thread part that is slated to retail for around $1075 USD."


Intel Core i7 8700K Coffee Lake Desktop Processor

Intel eight generation Coffee Lake SKUs are based on 14nm manufacturing process. It uses the same socket LGA 1151 as its older brother Kaby Lake processors. There have been significant changes where its contact points are different between them. This resulted in incompatibility and an uproar within the community. We got a lot of information, mostly from leaks and previews. Conveniently leaked leaks. Intel is pushing Core i3 four core and 6 core for its mid to upper SKUs- some with six threads with i5 series and some with 12 threads under i7 series. Intel is calling these desktop SKUs as S series, though to be fair that's just going to create confusion in the market. Interesting times are back to the CPU world now that AMD got its act together with Ryzen series SKUs. Smell the air, because the lake is filled with coffee!!


Intel i7-8700K Coffee Lake Memory Benchmark Analysis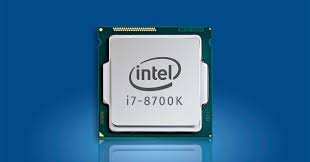 We take a close look at memory speeds, latencies and command rate on Intel's latest Core i7-8700K with Z370. Scenarios tested include fail-safe 2133 MHz, the platform default of 2666 MHz and overclocked memory speeds from 3000 MHz to 4000 MHz - at various timings.



Intel Core i3-8100 & i3-8350K Review: RIP Ryzen 3

For $180 the Core i3-8350K is nearly a rebadged Core i5-7600K: both are 14nm quad-cores operating at ~4GHz, but the 8350K is 25% cheaper. Meanwhile, the Core i3-8100 goes for a more appealing $120. And although it's locked at 3.6GHz, it's roughly 40% more affordable than a comparable i5 from the last generation.