[>>]

[>>]

[>>]

[>>]

More>>

Search...

| | |
| --- | --- |
| Memory | |

... 2 news stories awaiting approval
Crucial BX100 256GB

Crucial MX100 was one of the best affordable SSDs on the market last year. This year, Crucial updated the line-up with not one but two drives: the BX100 and the MX200. While the MX200 is the successor to the MX100 and aimed for mainstream market, the BX100 is designed for budget market. The two drives shared the same 16nm NAND but with different controller. Besides the controller difference, the budget drive lacks the hardware-accelerated encryption and the SLC caching that is found on its bigger brother. The SLC caching has its benefit enhancing a drive's write performance but the hardware encryption maybe something that budget users may not care much.

Kingston SDHC/SDXC UHS-I U3 128gb SD Memory Card Review

"Kingston recently updated their SDHC/SDXC UHS-I U3 line with the addition of 128GB and 256 GB cards. Today we will be looking at one of these larger capacity cards. The Kingston SDXC cards take advantage of UHS-I Class 3 write speed performance making them ideal for capturing the latest 3D and 4K2K video formats. "

Kingston's HyperX Savage

Kingston's HyperX Savage is one bold name for an SSD, but maybe we're really in for something ferocious when the included Phison controller moves away from its value-oriented roots and tackles the enthusiast-level market. The quad-core, 8-channel Phison S10 controller promises up to 560MB/s read and 530MB/s write speeds, and up to 100k/89k read/write IOPS. We review the 240GB offering to see how it compares against similar SSDs that also leverage the Phison S10, as well as SandForce-based competitors.

G.Skill Ripjaws4 F4-3000C15Q-16GRBB

If you're into the latest tech, DDR4 is in your sights, and G.Skill is here on these pages yet again with another Ripjaws4 kit, its timings 15-16-16-35 at a blazing 3000 MHz. Great-looking, the F4-3000C15Q-16GRBB quad-channel kit is affordable, fast, and clad in blue.

Kingston HyperX Fury 16GB USB 3.0 Review

Kingston is already well known for its desktop RAM modules and Solid State Drives but they also make flash drives for those of you who need to back up data and take it on the go. Chances are, you have several USB sticks lying around already so what makes the HyperX Fury stand out from the rest? Lets find out…

Crucial Ballistix Sport 16GB DDR4 Review

Today, we are looking at their Ballistix Sport which is a range designed for both enthusiasts and mainstream users alike. They certainly look the part; low-slung with silver heatsinks atop of a black PCB. Ballistix are renowned for being good overclockers so we anticipate this aspect of the DDR4 modules with verve. So without further delay let's move on to the specifications of these modules.

Crucial Ballistix Sport DDR4-2400 16GB Kit 4x 4GB DDR4 Review

Today, here at OCinside.de we test another 16 GB DDR4 quad channel Kit or rather two 8 GB DDR4 kits consisting of two 4 GB DDR4 modules. The Crucial Ballistix Sports 4 GB DDR4-2400 CL16 memory modules are equipped with heat spreaders and also have XMP profiles. Let us see how well the DDR4 modules can perform and how high this kit can be overclocked stable with or without voltage boost.

G.SKILL RIPJAWS 4 16GB DDR4 Review

Up there as a firm favourite with system builders and overclockers alike, G.SKILL are a leader in PC memory products. The Ripjaws range are extremely popular with enthusiasts not only because of the excellent performance offered but also because of the stunning looks and lifetime warranty.

ADATA Premier DDR4-2133 16GB Kit 4x 4GB DDR4 Review

DDR4 memory modules are on many hardware shopping lists at the latest since the introduction of the Intel Haswell-E processors. DDR4 modules are not only interesting in the server area, but conquer also the upper mainstream area thanks to higher bandwidth and lower power consumption. But what are the DDR4 advantages compared to DDR3, which DDR4 memory you should buy and how high can one overclock DDR4 memory? We have today at OCinside.de a 16 GB DDR4 Quad Channel Kit tested, consisting of four ADATA Premier 4 GB DDR4-2133 CL15 memory modules.

Crucial Ballistix Sport XT 32GB 1866MHz Quad Channel DDR3 Memory Kit Review

With the arrival of DDR4 it might be easy to forget that DDR3 is still the most popular memory choice for desktop PC platforms of mainstream and high-end varieties. Today we are taking a look at a quad channel memory kit from Crucial, a brand of Micron. We are looking at their Ballistix Sport XT kit butnot the dual channel one we've reviewed before, today we are testing out the quad channel variety. The best platform to support quad channel is Intel's X79 Ivy Bridge-E so that's exactly what we will be using for these tests. Of course being a 4-pack, or quad channel kit, this could also be used with any Intel LGA 115X or AMD AM2/3(+)/FM2(+) system that has 4 DIMM Slots. However, we want to see what Crucial's 32GB kit can offer for a high-end user, particularly as we have similar DDR4 results for the X99 platform to compare to.

Toshiba TransMemory-EX II 64GB USB 3.0 Flash Drive Review

What's the very first thing you look for when out to get a brand new USB flash drive? Judging by what our friends and families choose as expected most people put price and capacity above everything else while others care about design, build quality (materials used) and performance. For casual consumers performance may not be the most crucial aspect/feature of a USB flash drive (understandable really) but for it is for professionals and enthusiasts so for the past 2 years or so we've seen numerous USB 3.0 compatible models offering impressive read/write numbers. Toshiba was amongst the first manufacturers to release a USB 3.0 compatible drive many years ago but they never really focused in performance, at least not as much as other manufacturers did. Things have now changed however and so today with us we have their latest high-end model the TransMemory-EX II 64GB USB 3.0 Flash Drive.

Lexar JumpDrive M10 Secure USB 3.0 Flash Drive Review

The market is currently flooded with USB 2.0 and USB 3.0 flash drives from different manufacturers; to make it more interesting, Lexar saw fit to introduce a new element, the always-on, easy-to-read capacity meter which shows us how much space we have left on the device but for added value we also have the ability to encrypt our files thanks to the EncryptStick Lite software, which is pre-loaded onto the device.

asynchronous NAND

"At the time of writing, the Patriot Ignite 480GB SSD retails for about $190 and is readily available through the usual online channels. It's a great price considering the storage capacity and generous feature set of this new drive from Patriot."

42 USB 3.0 memory sticks, reviewed

The fastest 32 GB memory stick also happens to be a Sandisk Cruzer Extreme model, with a score of 83 points. After conversion, we find that this stick costs a little over a euro per GB. This 32 GB model also receives an Excellent Choice award. That also goes to the Sandisk Extreme Pro 128GB, which turns out to be the fastest 128 GB stick. Although the performance score of the Corsair Voyager GTX 128GB is almost just as high, Corsair's offering strongly depends on its extremely high read speeds, whereas Sandisk's memory stick takes a more balanced approach.

Kingston FCR-HS4 USB 3.0 High-Speed Media Reader

It is hard to get too excited about a card reader, but the FCR-HS4 is definitely a nice one. While I typically prefer these kind of things to be compact for portability and so I can hide them away in a drawer, since I have been using this one I leave it right out on my desk. It sits nicely under my monitor and gives me quick access to all of my cards without having to go hunting. It looks good, stays put nicely, and as the testing showed it performs very well.

Corsair Announces World's First Available 128GB DDR4 - Computex 2015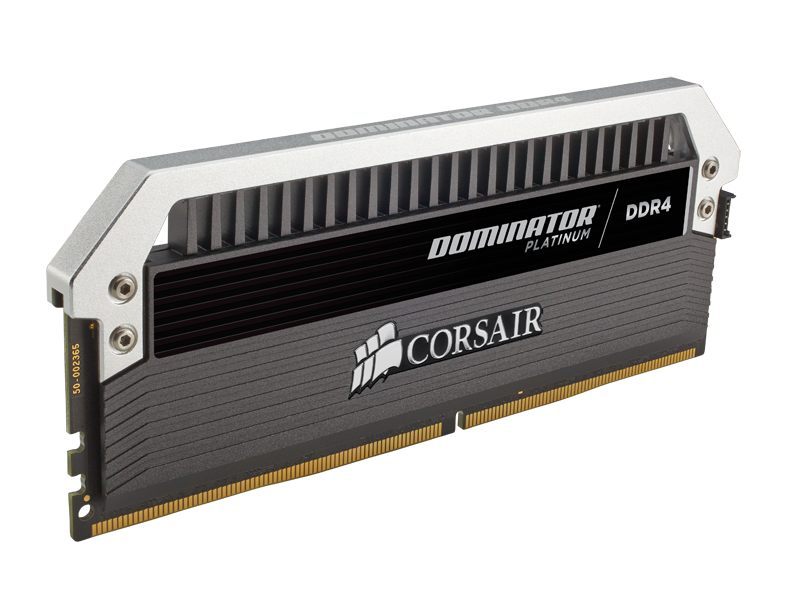 Corsair®, a worldwide leader in high-performance PC components, today announced the availability of the world's first available 128GB DDR4 unbuffered memory kits. Available in Corsair's Vengeance® LPX and Dominator Platinum® Series lines, the new 128GB capacities give content creators an unprecedented amount of high-speed DDR4 SDRAM for memory-hungry applications.
The 128GB (8 x 16GB) DDR4 memory kits are designed for the latest Intel® X99 series motherboards and support XMP 2.0 for the ultimate compatibility, reliability, and performance. The first available kits are rated at speeds of 2666MHz and 2400MHz and higher speeds will be announced soon. Like all Corsair memory, the new kits are backed by a lifetime warranty.
Dominator Platinum Series 128GB DDR4 Memory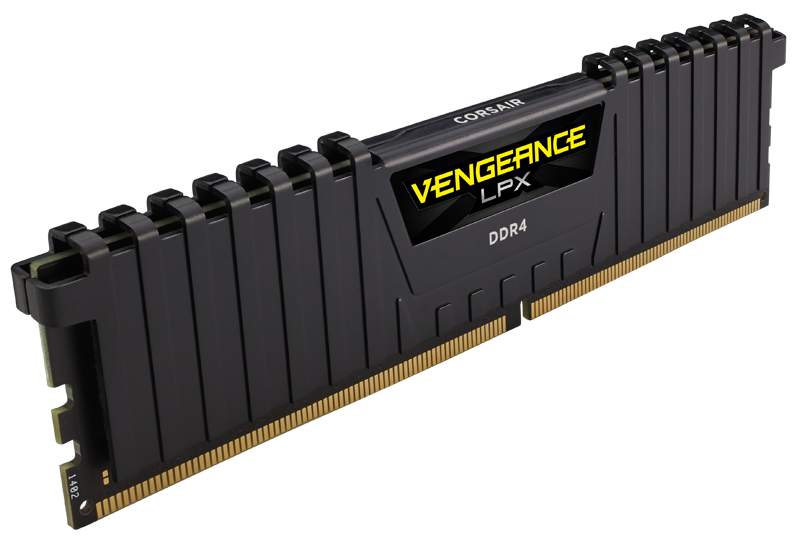 The most advanced memory kits available, the Dominator Platinum series DDR4 modules feature a striking industrial design for good looks, patented DHX technology for cooler operation, and user-swappable colored "light pipes" for customizable LED lighting. Dominator Platinum memory is built with hand-screened ICs, undergoes rigorous performance testing, and incorporates patented DHX® cooling technology for reliable performance in demanding environments.
Vengeance LPX Series 128GB DDR4 Memory
Vengeance LPX memory is designed for high-performance overclocking with aluminum heatspreaders for faster heat dissipation and eight-layer PCB for superior overclocking headroom. Each IC is individually screened for performance potential.
Pricing and Lifetime Warranty
Corsair Dominator Platinum and Vengeance LPX DDR4 memory kits are available from Corsair.com and Corsair's worldwide network of authorized distributors and resellers. All Corsair memory is backed with a limited lifetime warranty and Corsair customer service and technical support.
Dominator Platinum 128GB
8 x 16GB modules
2400MHz
14-16-16-31, 1.2V
$1754.99

Dominator Platinum 128GB
8 x 16GB modules
2666MHz
15-17-17-35, 1.2V
$2119.99

Vengeance LPX 128GB
8 x 16GB modules
2400MHz
14-16-16-31, 1.2V
$1979.99





The best Guides by the best writers on the internet; PCSTATS Beginners Guides explain computers, software, and all those other wonderful things that cause you frustration.

Learn how to use your computer better, master the internet while protecting yourself, and know what to do when your hard drive kicks the bucket.



"Get the 'Stats and Stay Informed!"