[>>]

[>>]

[>>]

[>>]

More>>

Search...

| | |
| --- | --- |
| Memory | |

... 2 news stories awaiting approval
Kingston HyperX Predator 2x4GB DDR3-2800 CL12 1.65V Review @ ocaholic

Over the last couple of years, Kingston have been a frequent guest to our test lab. After some ups and downs, its time we take a look at another item in the HyperX lineup, namely, the current DDR3-2800 flagship to judge whether its a serious contender or just another prestige item."

Kingston DataTraveler 64GB USB 3.0 Flash Drive

For the past year many of you have asked us to increase our USB flash drive related reviews and to also include several outdated and small capacity models since they are still being sold at some places. Unfortunately this is not something we can do now when new models get released all the time so i just wanted to mention this so people will know that it`s not that we don`t want to but we just can`t. That being said as you all know roughly two days ago we tested the Spark 32GB USB 3.0 Flash Drive by Patriot Memory which left us with the best possible impressions not only because of its metal housing and tiny size but also because of its very good performance numbers. However although the price is right for what the Spark has to offer there are other similarly sized solutions out there which combine good performance levels with higher capacities at roughly the same price. The latest DataTraveler Mini 64GB USB 3.0 Flash Drive by Kingston is one such drive and today we will see how it compares both to the Spark and to every other drive in our charts."

Article Title: G.SKILL Ripjaws 8GB 2133MHz DDR3L SO-DIMM Memory Kit Review @ Legit Reviews

This week our friends at G.SKILL overnight mailed us their latest RIPJAWS SO-DIMM F3-2133C11D-8GRSL memory kit straight from Taiwan. This is the kit that was announced in November 2013 and it is just now coming out. Just moments after receiving the kit, we popped it into the Intel NUC to see if it would work. We weren?t expecting the system to post, but after several seconds we found ourselves on the desktop! After triple checking everything, we discovered that we were really running at 2133MHz! We were excited by this as neither Intel or G.SKILL have never been able to get 2133MHz memory working in dual-channel on the Haswell powered Intel NUC kits! So what changed? Read on to find out!"

Corsair Flash Voyager GO 32GB micro-USB Flash Drive Review @ Legit Reviews

Last week at the Consumer Electronics Show, Corsair announced the Flash Voyager GO USB 3.0 flash drive in 64GB, 32GB, and 16GB capacities. This drive was developed to make it simple to share movies, photos and videos between Android powered devices and the traditional PC. The magic to making this work is that this particular series of flash drives has both a USB and a micro-USB connector on it, so you can easily transfer your data from say a PC or notebook to any device that has a micro-USB port that has OTG support. Read on to see how it works and performs in our latest review."

G.SKILL Ripjaws 1866MHz 8GB DDR3L SO-DIMM Memory Kit Review @ Legit Reviews

If you are building an Intel NUC or Gigabyte BRIX PC powered by an Intel Haswell processor you might have noticed that 1.35V Low Voltage DDR3 SO-DIMM memory is needed for your system build. It`s not every day that you build a desktop PC that uses notebook memory, but many of these new Small Form Factor (SFF) systems use notebook memory as Intel 3rd and 4th Generation Core processors support it and who doesn`t want to use a memory kit that uses less power and generates less heat? There are nearly 90 DDR3 memory kits that operate at 1.35V listed on Newegg, but most are just the standard 1333Mhz or 1600MHz fare. It came as a shock to find that just six of those kits are clocked above 1600MHz in the 1866-2133MHz speed range. Overclockers, enthusiasts and power users that want something a bit faster have rather limited options for DDR3L memory kits, but luckily companies like Corsair, G.SKILL and Crucial have high-end memory on the market for notebooks and desktops. The lowest cost 8GB (2x4GB) DDR3L memory option on the market right now is the G.SKILL Ripjaws Series 8GB 1866MHZ CL11 memory kit and that is what we will be reviewing today!"

VANTEC USB 3.0 Multi-Memory Internal Card Reader w/ USB 3.0 eSATA and Audio Ports Review @HiTech Legion

The VANTEC USB 3.0 Multi-Memory Internal Card Reader is a 3.5 bay device, designed to fit internally in a standard hard drive location. The VANTEC Internal Card Reader, model # UGT-CR961 has USB 3.0, eSATA and audio ports. The UGT-CR961 is made of plastic and steel with dimensions measuring 135mm x 101mm x 25mm. VANTEC UGT-CR961 supports compact flash type 1, micro SD, SD, SDHC, SDXC, MMC, Microdrive, Memory Stick, PRO, DUO, PRO Duo, Micro, PRO-HG/XC, and xD. "




Micron provides DDR4 details for servers

Micron is showing DDR4 memory at the Consumer Electronics Show this year. The company had a DDR4 demo last year, too, and the new one isn't much different. However, the next-gen memory type is closer to market, and the company shared some details about when we can expect the first modules.

DDR4 memory for servers will start selling in the spring. The initial modules will target early adopters, and they'll be available directly from Crucial's website, among other sources.


Transcend Jetflash 760 and 810 32GB

"With technology growing, the size of storage has grown too. We constantly need more space for moving larger files from one system to another, but we don't always have network accessibility. Whether it is movies, music or a system backup, the external storage size can be crucial to solving this dilemma. The Transcend Jetflash USB 3.0 drives are available in a variety of sizes and styles and might be exactly what we need. The Jetflash 810 is available in 4/16/32/64GB sizes while the Jetflash 760 is available in 4/16/32/64/128GB and available in either white or black. We have the opportunity to test the 32GB version of the 760 and 810. Let's find out how well these drives do in our testing."



Corsair Vengeance 1400 & 2100 Review @ Vortez

Corsair`s entry into the audio sector was very well received and raised the bar for build quality and performance in regards to what people are looking for in gaming audio products. The latest revisions of the Vengeance stable will bring an abundance of gunmetal coloured brushed aluminium, 50mm drivers housed inside large, closed-back earcups, that will allow Corsair to make a lasting impression that lives up to their product reputation."

480GB USB 3.0 Thumbdrive from Mushkin - Ventura Ultra @ CES 2014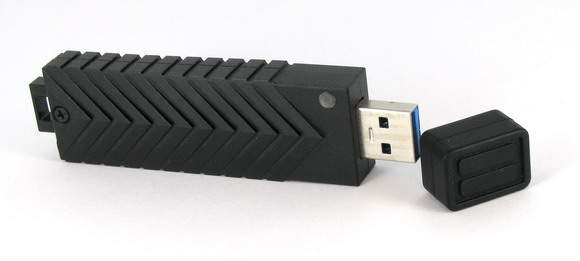 At CES 2014 today, Mushkin released details on the staggering, 480GB Ventura Ultra USB flash drive. In continuation of the current line of 60GB, 120GB, and 240GB models, the Ventura Ultra 480GB USB 3.0 SSD was unveiled.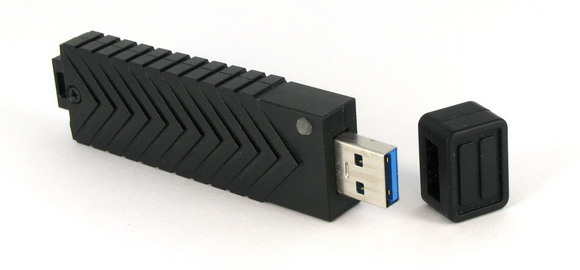 The latest Ventura Ultra offering retains the ultra-high performance of the lower capacity models while now offering 480GB of storage.  The LSI SandForce SF-2281 powered USB SSDs provide best in class throughput of 455MB/s reads and 445MB/s writes while providing up to 39K 4K random IOPS.  The Ventura Ultra also is capable of operating in UASP mode, which enables SSD performance in the USB flash drive form factor. With its attractive and light-weight aluminum housing, the Ventura Ultra provides outstanding durability and thermal management.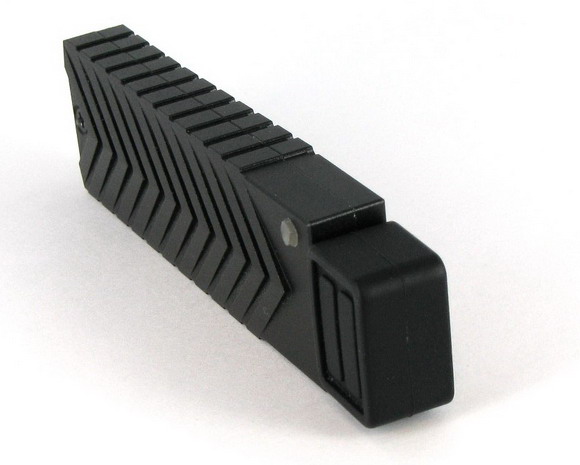 "When the Ventura Ultra first released, it was very well-received and continues to outperform the competition in the high-end portable storage space.  Everyone wants greater performance and capacity for large projects and media.  With the success of the original Ventura Ultra, we realized that we needed to innovate to offer even greater capacities while retaining high read and write speeds for data transfer," said Brian Flood, the Director of Product Development at Mushkin Inc. Full details on where and how much the Ventura will cost at www.mushkin.com



The best Guides by the best writers on the internet; PCSTATS Beginners Guides explain computers, software, and all those other wonderful things that cause you frustration.

Learn how to use your computer better, master the internet while protecting yourself, and know what to do when your hard drive kicks the bucket.



"Get the 'Stats and Stay Informed!"