| | |
| --- | --- |
| Memory | |

... 0 news stories awaiting approval

Transcend Jetflash 760 and 810 32GB

"With technology growing, the size of storage has grown too. We constantly need more space for moving larger files from one system to another, but we don't always have network accessibility. Whether it is movies, music or a system backup, the external storage size can be crucial to solving this dilemma. The Transcend Jetflash USB 3.0 drives are available in a variety of sizes and styles and might be exactly what we need. The Jetflash 810 is available in 4/16/32/64GB sizes while the Jetflash 760 is available in 4/16/32/64/128GB and available in either white or black. We have the opportunity to test the 32GB version of the 760 and 810. Let's find out how well these drives do in our testing."



Corsair Vengeance 1400 & 2100 Review @ Vortez

Corsair`s entry into the audio sector was very well received and raised the bar for build quality and performance in regards to what people are looking for in gaming audio products. The latest revisions of the Vengeance stable will bring an abundance of gunmetal coloured brushed aluminium, 50mm drivers housed inside large, closed-back earcups, that will allow Corsair to make a lasting impression that lives up to their product reputation."

480GB USB 3.0 Thumbdrive from Mushkin - Ventura Ultra @ CES 2014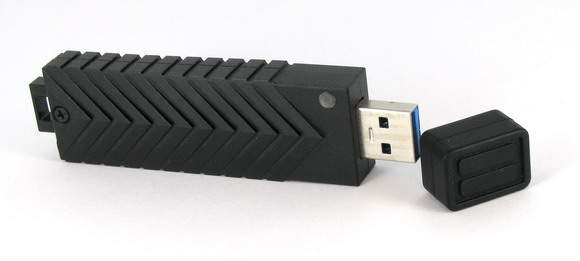 At CES 2014 today, Mushkin released details on the staggering, 480GB Ventura Ultra USB flash drive. In continuation of the current line of 60GB, 120GB, and 240GB models, the Ventura Ultra 480GB USB 3.0 SSD was unveiled.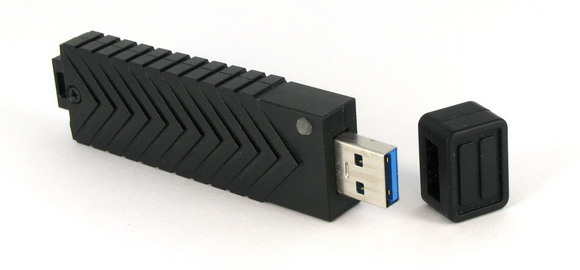 The latest Ventura Ultra offering retains the ultra-high performance of the lower capacity models while now offering 480GB of storage.  The LSI SandForce SF-2281 powered USB SSDs provide best in class throughput of 455MB/s reads and 445MB/s writes while providing up to 39K 4K random IOPS.  The Ventura Ultra also is capable of operating in UASP mode, which enables SSD performance in the USB flash drive form factor. With its attractive and light-weight aluminum housing, the Ventura Ultra provides outstanding durability and thermal management.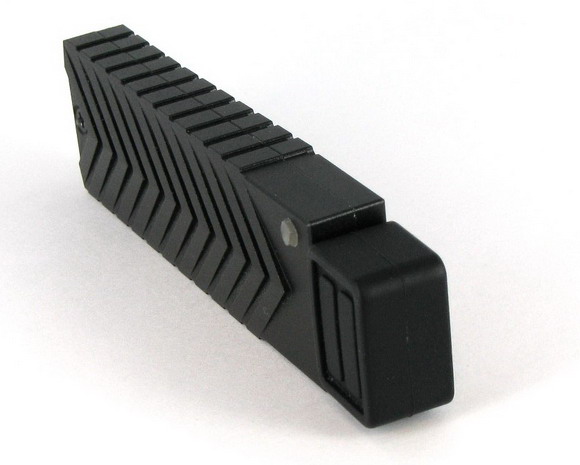 "When the Ventura Ultra first released, it was very well-received and continues to outperform the competition in the high-end portable storage space.  Everyone wants greater performance and capacity for large projects and media.  With the success of the original Ventura Ultra, we realized that we needed to innovate to offer even greater capacities while retaining high read and write speeds for data transfer," said Brian Flood, the Director of Product Development at Mushkin Inc. Full details on where and how much the Ventura will cost at www.mushkin.com



4-way 128GB Flash Drive Roundup

These USB 3.0 flash drives all had one thing in common, their 128GB capacity. However that is about where the similarities began and ended. These are four very different flash drives as they differ greatly in design, performance and price. So if you were in desperate need of a 128GB flash drive which one should you pick? Short answer the Corsair Voyager GS or the Patriot Supersonic Magnum as they are essentially the same product, so which ever you can get the cheapest would be the best option.

Kingston DataTraveler HyperX PREDATOR 1TB USB 3.0 Flash Drive

With storage capacity needs increasing all the time it`s somewhat expected for people to be on the lookout for higher capacity portable storage media such as USB Flash Drives and Portable Hard Drives. Portable Hard Drives are of course the obvious choice for most consumers not only because in the market one can currently find up to 2TB capacity 2.5 models but also because of the quite low price tags that accompany them. USB Flash drives on the other hand may be a lot smaller and faster (most of the times) compared to PHDs but they do cost much more and are nowhere close to reaching the same capacities. The HyperX PREDATOR 1TB USB 3.0 Flash Drive by Kingston offers the highest available capacity currently at very high read/write speeds and although we had the 512GB model on our test bench when it got launched a while ago we decided to also take a closer look at its larger brother. "

Kingston Hyper X DDR3 Memory Review

Kingston has been a player in the memory market for a long time and their products tend not to disappoint. Both of the HyperX kits continue in a strong performing HyperX product line. I would quickly recommend either of these kits to anyone looking to upgrade their systems.



Kingston SSDNow E50 240GB review: affordable enterprise

It took a while for the enterprise market to embrace SSDs, but they're finally becoming more common. The advantage of the fast storage medium can benefit server workloads. Kingston would like the new E50 SSDs to be an affordable replacement for 10k or 14k rpm conventional hard disks. They're intended for read intensive workloads, which means they're not optimised for high endurance workloads in which SSDs are under continuous workloads. The new E50 SSD is significantly more affordable than other enterprise SSDs such as the Intel DC S3700 series.


ADATA UE700 64GB USB 3.0 Flash Drive Review @HiTech Legion

The UE700 64GB by ADATA is a 3.0 USB thumb drive. ADATA`s UE700 is 2.5 inches long and only 0.3 inches thin. It comes in a sleek black shell that uses a slider to protect the USB port. There is a blue LED on the side of the drive with textured rings radiating away from it. There is a strap hole on the back end and it comes with a leather-like 3 inch strap for carrying and attaching it to key chains or purses or anything. "