| | |
| --- | --- |
| Memory | |

... 3 news stories awaiting approval
MaxxMEM DDR4 World Record

For this score Hiwa has been using the same liquid nitrogen cooled setup like for cracking the AIDA world record. The basis is the ASUS ROG Rampage V Extreme motherboard and on top of that there come G.Skill DDR4-3000 memory (F4-3000C15-16GRR), an Intel Core i7-5960X CPU and the whole story gets its power from a Seasonic Platinum Series 1050W power supply. Having a closer look at the the different clock speeds we find the CPU running at 5'078.66 MHz and the memory was at 3047.7 MHz with CL 11-14-16-15, tRFC 270 and Command Rate 1T. Also again not the NB (uncore) frequency, which was at 5'078.7 MHz. Values above 5.0 GHz for the uncore are just crazy these days on an i7-5960X CPU. From the screenshot below you can also see that the MaxxMEM score was 2172.8 points and memory copy speed was at 37'897 MB/s.

G.SKILL Releases World's Fastest DDR4 3333MHz Memory

G.SKILL International Co., Ltd., the leading high performance memory designer and manufacturer, is releasing the world's fastest DDR4 memory kit at a breath-taking and neck-breaking 3333MHz!!! With a total capacity of 16GB (4GBx4), the system can take full advantage of quad channel mode and crank up the bandwidth speed to new heights. Not to mention the CAS timings are maintained at a nice CL16-16-16-36, and fully validated on the newest ASUS ROG Rampage V Extreme X99 motherboard!

Core i7 5960X Haswell-E Review DDR4 Performance

With Haswell-E, Intel is not just launching a few new high-end desktop CPUs but a completely new platform. In combination with X99 and DDR4, Haswell-E is big step forward for Intel. On top of all this there are now eight core CPUs available for endusers, which is something enthusiasts as well as professionals have been waiting for.

Samsung 850 PRO SSD 256 Gigabyte Review @ ocaholic

The 850 PRO 256 GB is Samsung`s flagship consumer-grade SATA SSD. The series features Samsungs latest 3D V-NAND with 24 layers and 128Gbit density. Thanks to this NAND flash memory the drive features a high endurance rating and apart from that also performance should be on a seriously high level."


SPYRUS WorkSafe Pro WTG Secure Flash Drive Review

Our review of the SPYRUS WorkSafe Pro Windows To Go Secure Flash Drive marks the worlds first independent report of the SPYRUS encrypted flash drive, a flash drive that would most definitely suit the like of James Bond. It brings to end a period of over two years of discussions and final agreement on exactly what could (or could not be) shown and discussed with respect to this drive. As much as our report of the SPYRUS cannot zone in on such things as component closeups, hardware specifics, or even some of the information that might normally be discussed in such a hardware build, we trust you will be just as amazed as we are at what is easily the worlds most advanced and secure hard drive."


Angelbird SSD wrk 512GB @ Custom PC Review

One of these newer players is Angelbird, a relatively new SSD company based out of Austria who recently sent us their latest Angelbird SSD wrk 512GB for review. Angelbird's selling point on their entire line of products including the new SSD wrk is that they do not compromise on quality despite the fact that their latest SSD..."

Adata XPG 2933 MHz DDR3 review

1.html,We review 8GB XPG 2933 MHz DDR3 memory kit from ADATA. It`s fast, it`s cool and has great aesthetics as well. Join us as we review two of the fastest clocked bars of memory your money can get you."



Mach Xtreme Technology ES Ultra USB 3.0 SLC Flash Drives Coming September 1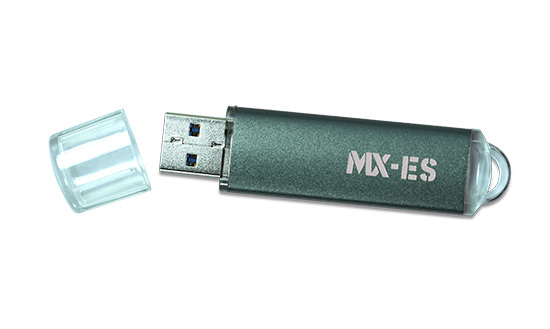 Mach Xtreme Technology Inc., a worldwide leader in top performance, high reliability and user-friendly designed PC components, today unveiled ES Ultra™ Series USB3.0 SLC flash drives. The MX-ES™ is the fastest small capacity SLC USB 3.0 flash drive on the market. The MX-ES Ultra™ flash drives will be available through MX Technologies worldwide network of authorized distributors and resellers starting Monday, September 1st
The MX-ES USB3.0 Series utilizes hand-selected top performance Single Level Cell (SLC) NAND to offer extreme performance and endurance over Multi-Level Cell (MLC) NAND, which is typically used in other USB3.0 pendrives. Changing the NAND components from MLC to SLC significantly increases the performance and longevity of MX-ES Ultra flash drive. These USB3.0 flash pendrives are much more durable and reliable and are built to endure severe operating environments such as extreme cold and hot temperatures, continuous vibration, high shock impact, intensive read-write cycles etc. Such features are essential to users that require a more robust and rugged digital storage option to ensure repeatable and reliable operation. With selected, powerful SLC flash and proven design; the MX-ES Ultra Series drastically outperforms standard ES pendrives.
The MX-ES™ flash drive delivers best-in-class balanced speeds clocking in at up to 210MB/s read and write along with its ultra compact size (72mm x 17mm x 7mm). Mach Xtreme ES Ultra flash drive comes in 16GB, 32GB and 64GB models.
ES ULTRA™ Series SLC USB 3.0 Flash Drives at A Glance:
• USB 3.0 Interface
• SLC NAND flash technology
• Max. Read Performance up to 210MB/s
• Max. Write Performance up to 210MB/s

Kingston HyperX Fury 240GB SSD.

Kingston has long been known as a company that caters to budget-minded buyers and that's exactly what their new HyperX Fury SSD does. However, this time performance is also a priority.


G.Skill TridentX 4x8GB DDR3-2666 CL12 1.65V Review @ ocaholic

As it usually happens, when a first batch of new architecture CPUs rolls out of the factory, memory manufacturers are already there blazing with refreshed products to come by. However, it does not automatically eliminate the older models out of the market. As such, the DDR3-2666 CL12 version of G.Skills TridentX is still interesting enough for us to test although quite some time has passed after the initial release."

Silicon Power Superior SDXC UHS-1 64GB Review @ Madshrimps

In this article we will look upon another speedy SDXC card from Silicon Power, with rated speeds of 85MB/s reads and 45MB/s writes and a total storage space of 64GB. The UHS-1 standard guarantees a new photographic experience in high-speed photo shooting and Full-HD video capturing."