| | |
| --- | --- |
| Memory | |

... 1 news stories awaiting approval
ADATA Premier Pro 32GB SDHC UHS-1 Memory Card Review @ Legit Reviews

If you are looking for are looking for a fast SDHC memory card then the ADATA Premier Pro series should be of interest to you. We found the rated write speeds were spot on and that is important to photography professionals, especially those that do continuous burst mode shooting or do high dynamic range (HDR) imaging! We used this card on a number of cameras and found no pause or hesitation when taking high resolution pictures as the camera wasn`t waiting on the memory card to finish writing..."




Patriot SuperSonic Rage XT 32GB USB 3.0 Flash Drive Review

From all the emails we get and all the comments we read around the web by many people it really seems that portable storage demands not only get to increase in capacity each day that goes by but also in speed since many of you keep asking about which is the fastest and smallest USB 3.0 compatible flash drive in the market currently. Of course the answer to that is not very simple because it`s almost impossible for anyone to get his hands on every USB 3.0 flash drive out there by every single manufacturer to compare them against each other in order to see which the smallest and fastest one is. Still many of you know that we always do our best to deliver on your requests and so after digging around we found what just might be the perfect balance between performance and size, the SuperSonic Rage XT USB 3.0 Flash Drive by Patriot Memory."

Crucial Ballistix Tactical LP 1600MHz 16GB Kit Review @ Pro-Clockers

Crucial`s newest has the same low stance, better timings and operates at the same voltage. I guess you can say the Tactical line is one step higher to the Sport as it boasts 8-8-8-24 instead of 9-9-9-24. Many individuals would not mind owning either but we are digging the lower timings and the quicker refresh."

Patriot Memory for Ultrabook PC3-12800 8GB LoVo SODIMM Review

The big push in 2013 for mobile performance will be fought in battery life. Like every other market, if you want to get the best available you have to go to the aftermarket for premium components. The Patriot Memory for Ultrabooks will increase your notebook or ultrabook battery life, but just like everything premium, you have to pay a bit more."

Kingston HyperX Beast DDR3-2400 32GB Memory Kit Review @ HardwareHeaven.com

Kingston HyperX Beast DDR3-2400 32GB Memory Kit Review @ HardwareHeaven.com Today we have another set of extreme modules from Kingston in our test system and with the Beast model name this 32GB kit had better impress. We will be putting the Beast sticks through a selection of synthetic and real world tests to find out how these 2400MHz modules perform."

ADATA DashDrive UD310 Jewel-Like Flash Drive Review @ Pro-Clockers

Companies like ADATA have been capitalizing on the popularity of flash drives while at the same time advance the technology behind them to make them more durable, smaller as well as faster when it comes to data transfer. The new UD310 is out to give the buyer a small but stylish gem-like drive but maintains the durable that many have seen ADATA for having."

Kingston HyperX Beast 64GB 2133MHz DDR3 Memory Kit Review @ Legit Reviews

If you are looking for the largest capacity memory kits possible in order to maximize your systems performance, the Kingston HyperX Beast series is what you need. Only a few memory companies offer memory kits in capacities all the way up to 64GB. These 64GB memory kits are perfect for content creators that need gobs of memory and knowing that it is all backed by a lifetime warranty with free 24/7 tech support if anything happens down the line..."

Kingston HyperX Beast 32GB 2400MHz DDR3 Review @ Vortez

The Beast kits come in a variety of sizes from 8GB to 64GB accompanied with varying speeds of up to 2400MHz. Today we will be sampling the upper echelon of this range with a massive 32GB (4x8GB)DDR3 running at the blistering speed of 2400MHz. Latencies run from CAS9 and upwards and as we will see, the beast not only has vicious performance but also aggressive looks to match. A wolf in sheep`s clothing this kit certainly isn`t. It`s an all-out balls to the wall extreme performance kit that has the potential to become a serious contender for our top awards."

Lexar JumpDrive 64GB USB 3.0 Flash Drive Review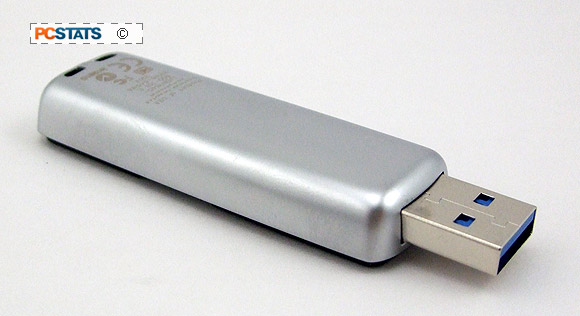 In this review PCSTATS is checking out Lexar's stylish 64GB JumpDrive Triton - a nice looking retractable thumb drive housed in a weighty metal alloy case. Lexar's USB 3.0 thumb drive is rated for speeds of 155MB/s read and 150MB/s write -- that's pretty quick. For a clearer picture of its capabilities PCSTATS will need to benchmark the Lexar JumpDrive Triton against comparable USB 3.0 drives of similar capacities.

Corsair Dominator Platinum Dual-Channel DDR3 Memory Kits Review

Corsair Dominator Platinum boasts attractive exterior, excellent characteristics and unique monitoring functionality. But at the same time, it is the most expensive overclocker DDR3 SDRAM in the market today. Let's find out who might be the potential target group for this product.

Crucial Ballistix Sport VLP 16GB 1600MHz DDR3 Memory Kit Review @ Bigbruin.com

The Crucial Ballistix Sport VLP kit being reviewed today contains 2x8GB memory modules rated at 9-9-9-24 timings. Voltage requirements are lower than normal, and just like the Tactical series from Crucial, they are rated at 1.35v. This kit has an even lower profile than the Ballistix Tactical series we reviewed last month, which should appeal to those with cramped cases."


OCZ Vector 256GB Solid State Drive Review

For a number of years, OCZ have been producing drives that have set not only technological milestones but also performance milestones as well. Such milestones have included being the first to debut the SandForce controller, the first 1TB SSD and in 2011 they unveiled the highest capacity SAS SSD at close to 1TB. Performance wise, OCZs have been at the forefront of what is possible and the Vertex 4 that we looked at earlier in the year was the latest to tickle our SSD tastebuds and show us why OCZ are one of the best in their class. The acquisition of Indilinx last year was a huge step forward in the companies history and this has meant that overall manufacturing costs have come down thus giving the end user a top level drive but at an even more affordable price. Since this acquisition, the Barefoot 3 controller is the first ground up design that they have created, tailored entirely to their specifications and this means that they can take performance to the next level, so now couldn't be a better time to bring out a new line of drives. OCZ have made this line of drives with not performance or price first in line, but quality, reliability and stability. This is not to say that they're going to be B grade in relation to the Vertex drives. Performance is still high on the agenda and following the hype that the Vector has been getting, its time to see of OCZ can set another milestone and release a new yardstick to the SSD market.