| | |
| --- | --- |
| Video Cards | |

... 11 news stories awaiting approval
NVIDIA GeForce GTX 1070 Founders Edition Video Card Review

Last week we were impressed by how the NVIDIA GeForce GTX 1080 8GB GDDR5X video card performed when we put to the test, but not everyone can afford a $699 video card and we understand that. If you have an 2-5 year old video card you might be getting the itch to upgrade to something more modern that has the performance you want to have while supporting all the new features that NVIDIA has added over the past couple generations. The NVIDIA GeForce GTX 1070 uses the same GP104 'Pascal' GPU build on the 16nm FinFET process that is used on the GeForce GTX 1080, but costs a fair amount less. Read on to see how it performs!

NVIDIA GTX 1070 Review - The Revolution Continues

The GTX 1070 is definitely the card to beat in the upper mainstream gaming group of GPUs. Do we have a new card that the majority of people building a gaming system will be lusting after? I think that we do, the power savings, performance gains, and the drivers/VR ecosystem all add to the fact that this will be a desirable card. So are you thinking about an upgrade yet?"

AMD to release first Polaris graphics card at the end of June

AMD has unveiled the company's strategy for its upcoming Polaris architecture-based Radeon RX-series graphics cards, introducing levels of VR performance and future-proof technologies at a variety of price points. The Radeon RX 480 delivers premium VR capability at a price of starting at US$199 for the 4GB edition.

Gigabyte to push Xtreme Gaming concept for graphics card business

Despite having been operating in the graphics card market for many years, Gigabyte Technology has never stopped evolving. Not willing to stay only as a good-quality graphics card maker, Gigabyte has developed its Xtreme Gaming-series, looking to cultivate deeper relationships in the gaming market.

Total War WARHAMMER DirectX 12 PC graphics performance review

We take a look at Total War WARHAMMER in our usual tech savvy ways. We'll test the game on the PC platform relative towards graphics card performance with the latest AMD/NVIDIA graphics card drivers. Multiple graphics cards are being tested and benchmarked. We have a look at performance with the newest graphics cards and technologies.

NVIDIA GeForce GTX 1070 Overclocking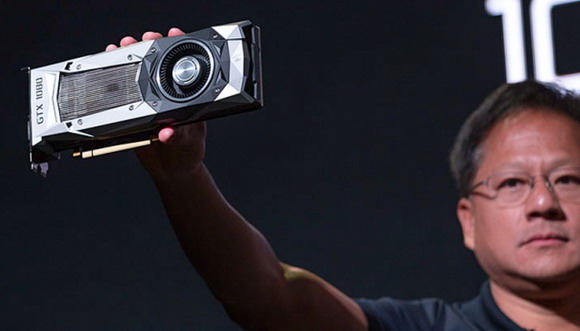 "The best possible core clock speed/memory speed I was able to wring from this GPU was a solid 2050MHz to 2063MHz under load at the maximum reported temperatures. If I could keep the core temperature another 10 °C cooler, the card will run at 2126MHz all day long. Overclocking would not be used if it did not have an added benefit. With stock speeds on the GTX 1070 Founders Edition offering GTX Titan X performance for a fraction of the cost, you can do even better than Titan X performance in many games. Overclocking the GTX Titan X does even up the field, but it's amazing that for a potential AIB card price of $379, you cannot go wrong. Launching June 10, the GTX 1070 Founders Edition will be available for $449. Much like the GTX 1080, the GTX 1070 has got style, runs cool and quiet, and is tough to beat at the current pricing."

NVIDIA GeForce GTX 1080 Founders Edition Video Card Review

The highly anticipated NVIDIA GeForce GTX 1080 video card is finally here! Gamers have waited years for NVIDIA to move to the new 16nm FinFET manufacturing processor and we have finally moved away from the 28nm manufacturing process that we've been using for nearly half a decade. Read on to see how the new card performs!

Toshiba OCZ RD400 M.2 NVMe 512 GB Review @ ocaholic

With the OCZ RD400, Toshiba launches an NVMe-SSD for end users. The drive which is lying front of us appears to perform extremely well pumping out up to 2600 MB/s sequentially reading and 1600 MB/s sequentially writing. This definitely makes us wonder how much of that horsepower is available in real life.[


NVIDIA GeForce GTX 1080 Key

NVIDIA invited us to an exclusive tech briefing on May 20th, where Nick Stam talked about the five marvels of the new NVIDIA GeForce GTX 1080 graphics card. Check out his presentation on the GeForce GTX 1080's key features!

NVIDIA GeForce GTX 1080 Key Features

NVIDIA Ansel not just an in-game screenshot utility. It actually detaches you, the player, from the in-game limitations so you can capture your in-game shots in ways not possible before. Check out its other cool features!

A 16-Way Recap From NVIDIA's 9800 GTX

"In preparing to hopefully test the GeForce GTX 1070/1080 "Pascal" graphics cards under Linux in the days ahead, I've been re-testing my collection of available NVIDIA GeForce graphics cards going back to the GeForce 9800GTX up through the Maxwell-based GeForce GTX 980 Ti and GTX TITAN X. Besides looking at the OpenGL performance at 1080p and 4K, I've also been recording the power metrics and performance-per-Watt data."


DOOM Benchmarked: Graphics & CPU Performance Tested

The Doom reboot is a gift to the PC Master Race. The 4K visuals are amazing, excellent high resolution textures cover every surface, the lighting and shadows are on point and this all comes together to make those glory kill animations look insane. The question that remains now is, what kind of hardware do you require to enjoy those glory kills in all of their gory glory?

NVIDIA Quadro M2000 Review: Affordable Maxwell Pro

A few weeks back, during its GPU Technology Conference, NVIDIA announced a new Quadro-branded graphics card for the professional workstation market. That card is the Quadro M2000 we'll be showing you here today. The Quadro M2000 is a low-power pro graphics solution featuring a GPU based on NVIDIA's Maxwell architecture. In fact, it's the very same GPU used on one of the more mainstream GeForce GTX-branded cards. The M2000 has 768 CUDA cores and 4GB of GDDR5 memory, linked to the GPU via a 128-bit interface. If some of those specs sound familiar, it's because they're similar to the GeForce GTX 950. Both the Quadro M2000 and the GTX 950 are built around the GM206 GPU, though the Quadro has a few more tricks up its sleeve to be sure...