[>>]

[>>]

[>>]

[>>]

More>>

Search...

| | |
| --- | --- |
| Motherboards | |

... 5 news stories awaiting approval
Z170 Motherboard Charts: 20 Models tested - EVGA Z170 Classified K

In our comparison tables, meanwhile you find benchmark values regarding 20 recent Z170 motherboards. Furthermore we do not comment the benchmark values. The idea and also the goal is to present to you a market overview which helps you choose the right motherboard.

MSI X99A Workstation Motherboard Review

The Intel Broadwell-E generation is where the top end of the enthusiast market crosses over into the professional space. MSI's X99A Workstation motherboard is based on the same consumer-oriented Intel X99 chipset as its high-end gaming products, rather than the business-focused C612, but with extra features aimed at the workstation user.

MSI X99A TOMAHAWK Motherboard Review

MSI's new X99A TOMAHAWK motherboard gets featured under the spotlight as we take a look at this Intel X99 refresh board and check out what it offers."

ASRock Fatal1ty X99 Professional Gaming i7

ASRock's updated X99 board for gamers, the ASRock Fatal1ty X99 Professional Gaming i7, is fitted with all the latest goodies, including a bundled NVIDIA HB Bridge so you can get the most out of your pair of GTX 1070s or GTX 1080s. Dual M.2, dual Intel LAN, this board is all about gaming pairs!

Z170X-Ultra Gaming motherboard

The Z170X-Ultra Gaming motherboard is among the latest offerings from GIGABYTE in their G1 Gaming product line, introducing Thunderbolt 3, USB 3.1, and LED enhancements to thier Z170 boards. The board features a base black aesthetic with integrated red LEDs spread throughout its surface for a sleek look. The board's integrated Intel Z170 chipset gives the board support for the latest Intel LGA1151 Skylake processor line as well as Dual Channel DDR4 memory. The Z170X-Ultra Gaming has a base sellng price of $160, a more than reasonable price for the integrated features and the board's performance.

ECS LEE7 Z170-Lightsaber Review: A Cut Above

The ECS Z170-Lightsaber is a significantly upgraded version of the Z170-Claymore, bringing more competitive features on-board, literally. Buttons directly on the Z170-Claymore motherboard PCB are designed to give users once click access to automatic overclocking, BIOS update, BIOS backup, clear CMOS, UEFI shortcut and more. The ECS Z170-Lightsaber also boasts extensive LED readout function which includes not only shows error …


ASUS Sabertooth Z170 S Motherboard Review

ASUS is one of the most recognizable names in the enthusiast community, with a product line that covers nearly every aspect of computer hardware, including motherboards, graphics cards, monitors, networking devices and many other product lines. One of their most well known product lines is their award winning motherboards. When a new chipset is released, they are ready with new motherboards, designed to fit almost any budget and user type. When the Intel Z170 chipset first came out, ASUS provided us the opportunity to take a look at one of their flagship motherboards the Maximus VIII Extreme. Which while one of the best motherboards available, it has a price tag to match. Now, we have a chance to take a look at one of their mid-tier motherboards, the Sabertooth Z170 S; with a price tag of $169.99 with free shipping, it is better priced to meet the budget of most enthusiasts.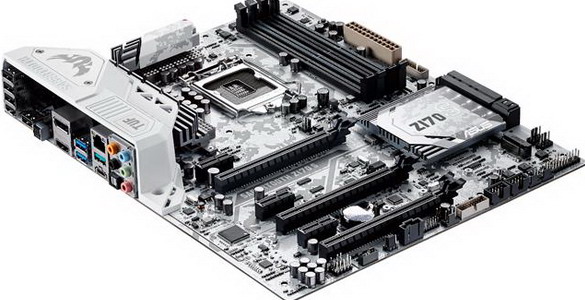 Supermicro C7X99-OCE Motherboard Review

Supermicro is a known name within the server business, but it also has some consumer-class motherboards. One of them is the C7X99-OCE, an ATX motherboard for the LGA 2011-3 processors Haswell-E and Broadwell-E(?) SKUs. While these aren't the new motherboard variants, it reminds me of the Gigabyte X99-UD4– a good X99 chipset motherboard with good layout options. There are some additional features, such as overclocking buttons and the debug LEDs, dual LANs and probably a few more. The Supermicro C7X99-OCE was around for a while (a year?) but I am curious to see how good the motherboard is. Intel X99 chipset is still around reinvigorated by the Broadwell-E lineup.

Gigabyte BRIX i7A-7500 (Kaby Lake) Review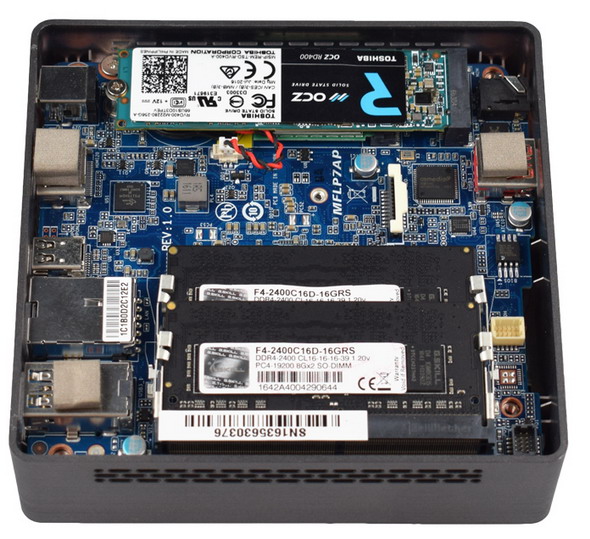 Gigabyte have impressed us previously with their BRIX family of devices. We last reviewed the BRIX Gaming UHD, a slightly larger, Mac Pro-style device which focused on being a small gaming machine. Today we look at the latest-and-greatest BRIX i7A-7500, featuring a brand-new Kaby Lake i7 processor. Can this tiny PC be a true desktop replacement?

ASRock X99 Taichi Motherboard Review

X99 holds a relatively exclusive status in the PC market, even among DIY builders and enthusiasts, since the entry costs to the platform are higher in a variety of areas. ASRock addresses this price-limitation directly with the new X99 Taichi – a motherboard that promises a mid-range feature-set for an entry-level price.

Gigabyte to push Aorus motherboards and graphics cards

Gigabyte Technology is planning to release motherboards and graphics cards under its independent gaming brand Aorus. Existing Aorus-branded products include gaming notebooks, mice, keyboards and peripherals, and Gigabyte is looking to strengthen the gaming brand to compete against its competitors such as Asustek Computer's Republic of Gamers (ROG) and Micro-Star International's (MSI) Gaming series.

GIGABYTE Enables Support for Intel® Next-Gen CPUs


GIGABYTE TECHNOLOGY Co. Ltd, a leading manufacturer of motherboards and graphics cards, is proud to announce support for Intel's next-generation LGA 1151 socket processors. Compatibility for the entire line-up of Z170, H170, B150 and H110 series motherboards are available with a simple BIOS update.
With multiple ways to update a GIGABYTE Motherboard users can rest at ease knowing that this update can be completed with little to no effort. One popular method for users to flash the BIOS would be to leverage the world renowned Q-Flash, this feature directly in the BIOS allows users to flash the firmware from a USB drive after they've downloaded the most updated BIOS into the flash drive.
Another alternative for users, if using a flagship motherboard such as the Z170X-Gaming G1 would be to flash their BIOS with Q-Flash Plus, allowing users to do so without the need to have the CPU or memory installed. These BIOS updates can be downloaded from the GIGABYTE website for users to flash on to their 100 series motherboards.
GIGABYTE engineers have tested and validated all GIGABYTE 100 series motherboards to ensure users will have optimal performance and compatibility for the latest Intel® Core™ Processors.


ASRock X99 Taichi (with Broadwell-E)

Sometimes, we need a calming moment, and sometimes such can be provided by your PC! ASRock's X99 Taichi takes a whole new twist on motherboard design, going for aesthetics and form over function while still keeping functionality in the foreground. This board doesn't focus on anything other than providing you a simple, easy-to-use, calming experience.

ASRock X99 Professional Gaming i7 Motherboard Review

Today, we test a new X99 motherboard on OCinside. This time we overclock and test the ASRock Fatal1ty X99 Professional Gaming i7 Intel LGA 2011-3 motherboard, which offers similar features like the recently tested excellent ASRock X99 Taichi motherboard. But in addition it offers some special gaming features. The ASRock X99 Gaming i7 has 802.11ac WiFi, Bluetooth v4.0, two Gigabit LAN ports with teaming support, an USB 3.1 type-C and an USB 3.1 type-A 10 Gb/s port, two ultra M.2 slots with up to 32 Gb/s, ten SATA3 connections, analog and digital sound output with Creative Sound Blaster Cinema 3 support, eight DDR4 slots, five PCIe slots and much more.



The best Guides by the best writers on the internet; PCSTATS Beginners Guides explain computers, software, and all those other wonderful things that cause you frustration.

Learn how to use your computer better, master the internet while protecting yourself, and know what to do when your hard drive kicks the bucket.



"Get the 'Stats and Stay Informed!"