[>>]

[>>]

[>>]

[>>]

More>>

Search...

| | |
| --- | --- |
| Motherboards | |

... 0 news stories awaiting approval
How To - X99 mATX Gaming Rig - Part 1 @ ocaholic

Today we`re going to start with an article series which will show you how to build an mATX gaming rig. This rig will be perfectly suitable for LAN parties or for users who need lots of performance. This first article is going to give you a general overview and at later stages we`re going to dive into quite a few details."

USB 3.1 of course!

Just over a week or so ago Allyn spent some time with the MSI X99A Gaming 9 ACK motherboard, a fact that might seem a little odd to our frequent readers. Why would our storage editor be focusing on a motherboard? USB 3.1 of course! When we visited MSI at CES in January they were the first company to show working USB 3.1 hardware and performance numbers that we were able duplicate in our testing when MSI sent us similar hardware. But ASUS is in this game as well, preparing its product lines with USB 3.1 support courtesy of the same ASMedia controller we looked at before. ASUS has a new revision of several motherboards planned with integrated on-board USB 3.1 but is also going to be releasing an add-in card with USB 3.1 support for existing systems. Today we are going to test that add-in card to measure ASUS' implementation of USB 3.1 and see how it stacks up to what MSI had to offer and what improvements and changes you can expect from USB 3.0.

ASUS Sabertooth Z97 Mark 2 Review

With their TUF series motherboards ASUS, have rather interesting products in their portfolio. Next to their unique design, these boards feature good cooling with the thermal shield and apart from that there is a decent power design as well as an overall high quality. All of this even comes at an interesting price point which sounds like a compelling offer, doesn't it?

ASRock X99 Extreme6 Review

With the X99 Extreme6, ASRock has yet another X99 motherboard in their portfolio. This particular model comes with a reasonable feature mix and also the price is well chosen, so it's an affordable high-end product. For us this is reason enough to have a close look at this motherboard and to find out what it can do.

News: Asus Crossblade Ranger motherboard reviewed

Asus` Crossblade Ranger is a tweaker-friendly, top-of-the-line motherboard for AMD`s Socket FM2+ processors. We kicked the tires and turned up the clocks to see whether the Ranger lives up to its top billing."

MSI X99S MPower Board Review

"The X99 platform has introduced many great features and new levels of performance for overclockers and professionals. The MPower series of boards are at the top of the enthusiast market, designed for serious overclocking beyond what standard liquid cooling can handle. Let's take a closer look and touch on some of these features that allows this board to withstand extreme overclocks and be a platform for the hardcore types out there."

Biostar Gaming Z97X Motherboard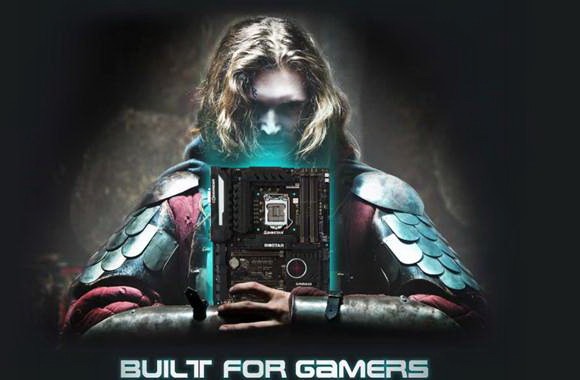 BIOSTAR has launched the latest high-end gaming board, the Gaming Z97X, a board with the new Gaming Commander Box accessory as well as cutting-edge features like USB 3.1 on-board and innovative durability enhancements.
The Gaming Z97X ushers in a brand new series of gaming hardware from BIOSTAR, the first complete gaming motherboard designed by BIOSTAR. This is something new from BIOSTAR, because it's not just a regular gaming motherboard that satisfies a typical gamers' needs by just merely offering top of the line hardware, rather it is designed from the ground up to be cool looking and high performing. Let's talk about what makes the BIOSTAR "Gaming Z97X" so special.
The Gaming Z97X is an ATX form factor board that features Intel socket 1150 support and is based on the Intel Z97 chipset, coming with key features such as USB 3.1, three PCI Express 3.0x16 slots, PCIe M.2 support, Dual GbE LAN and BIOSTAR exclusive Super Hi-Fi Audio technology and support for DisplayPort. Two on-board HDMI supports 4K and 2K resolutions. There is also the introduction of the SATA Express Connector which supports both SATA and PCIe storage solutions giving maximum data transfer speed of up to 10Gb/s.
This board also heralds the launch of the BIOSTAR external Gaming Commander box. It fits in a standard 5.5" (CD-ROM) area; it is also comprised of software with voice control center exclusively designed by BIOSTAR. The external box features an independent USB DAC, dedicated MIC_IN and Line-out jacks, buttons for volume adjustments, a diagnose LED for CPU/ DDR/ VGA temperature indicators, and exclusive XLouder button for quick MIC boost. The Gaming Commander software is a user friendly interface with equalizer functions which allows users to make their own voice effects while enjoying games.
As mentioned before, it should be noted that the Gaming Z97X is the first motherboard that comes with an onboard USB 3.1 connector, a new standard known as SuperSpeed +. The new standard doubles data transfer rate from 5Gbps to 10Gbps, and it's backward compatible with existing USB3.0 connectors and all the USB 2.0 devices.
The On-board PCIe M.2 slot, available for higher performance SSD; and SATA Express ports that supports both SATA and PCIe storage solutions to maximum data transfer speed up to 10Gb/s. Both features can upgrade your system performance in terms of data access and storage.
Most of the features we've just talked about are related to system hardware performance, now let's look at the audio performance. The Gaming Z97X adopts BIOSTAR's exclusive Hi-Fi 3D technology, it enables high definition multidimensional sound and gamers also get extremely high quality sound with an additional amplifier on-board. With the Gaming Commander BOX, you can freely use either sound chips from motherboard or the BOX in different scenarios to get the maximum sound performance.
One thing no gamer can stand is a sudden internet disconnection, so BIOSTAR has prepared two LAN connectors, with the most popular Killer LAN and Intel LAN chips. With Dual GbE LAN, the primary advantage is doubling bandwidth from 1G to 2G, and with two high-speed gigabit networks plus zero packet delay that provides super high data transmission efficiency. Another major advantage is "Load Balancing", it allows a gamer to attach both network adapters to a single network. It will therefore support the aggregation "teaming" function by merging the two connections to support multiple aggregation modes. In addition, two Gigabit Ethernet lightning protection circuits reduce the probability of damage from lightning or other power surge, so if one connection is disabled the other connection will automatically kick in.
We've talked about high-end hardware specs, the high quality sound and the high speed LAN connection, what about product stability? BIOSTAR has that covered. Around the CPU area, there is a 12 phase power design to prevent the CPU from overheating; BIOSTAR's exclusive super-durable ferrite chokes and solid capacitors also enhance energy efficiency and extend the motherboard's lifespan. An Anti-Surge and ESD design also provides the best protection and reduces the shocks caused by ESD as well as other damages arising from overvoltage transients thus enhancing system stability and durability.
The Gaming Z97X will come with super durable box headers providing solid, secure and durable connections between the motherboard and peripheral cables. When running such high-end machinery sometimes such tight tolerances call for some expert debugging of overclocked or highly stressed systems. For that, there will be Super Rapid Debug 3 which gives out critical POST code information on a vivid digital LED display. This greatly helps trouble shooting of a system.
And of course, it all looks cool and sharp with the armor design; there are a lot more great features like the LN2 switch, T-Overclocking software & an onboard XMP button for easy CPU and memory overclocking, and dual HDMI ports that support true 4k/2k HD video. We hope you can experience it yourself.

ASUS Rampage V Extreme Review

When it came to overclocking, I am now convinced that my Core i7 5960X is a 4.6GHz stable chip using roughly 1.32V to 1.33V. For long term stability, that`s it, even with the abilities of this board to tweak down to the finest detail it will not go any higher except when running benchmarks. For that, it will go up to 4.95GHz when the test is easy enough to pass. Bumping up the performance of your system can be done in a couple ways on this board, but it is built for manual tweaking. One trip through the UEFI BIOS gives you that impression. Tweaking memory is going to be a strong suite of this board. Looking through the memory options on the board allows you to choose preset configurations that ASUS has spent the time to ensure were stable with the proper memory ICs. If you do not know what you have because memory ICs can change from one run to the next of high performance the IC analyzer helps you identify what type of memory IC you have on your modules be it Hynix, Samsung, or Micron. In all, a pretty cool tool.?"



MSI's blacked-out X99S MPower motherboard

MSI's blacked-out X99S MPower motherboard is a menacing beast primed for overclocked CPUs and multi-card graphics. It's also peppered with slick little touches, like boot-to-firmware shortcuts, graphical fan controls, and a dual-mode M.2 slot. We've taken a closer look to see how the MPower measures up.

MSI USB 3.1 Hands-on Preview 10Gbps USB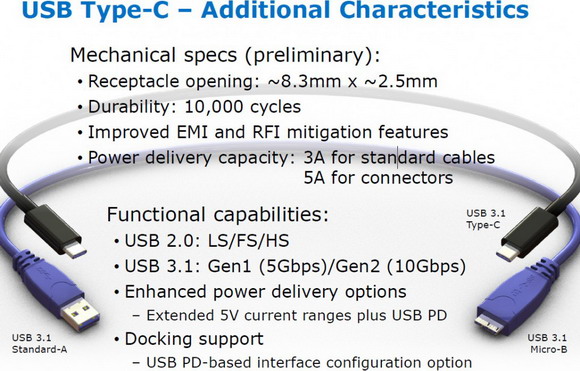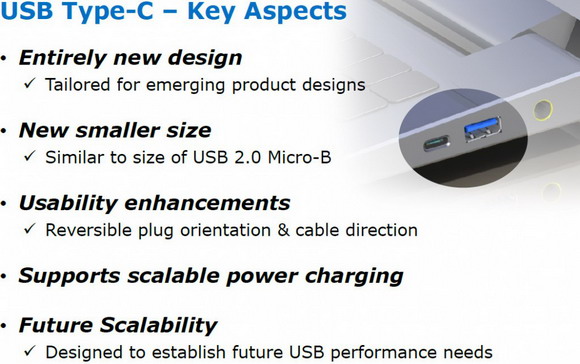 Arguably the most critical mainstay behind the inter-connectivity of modern technology devices is the Universal Serial Bus, or USB for short. The connection provides opportunity for an almost limitless level of connectivity that has redefined the way in which we use computing devices. So what does it take to make something as well-defined as USB even better?

GIGABYTE is the Exclusive Motherboard Sponsor of IEM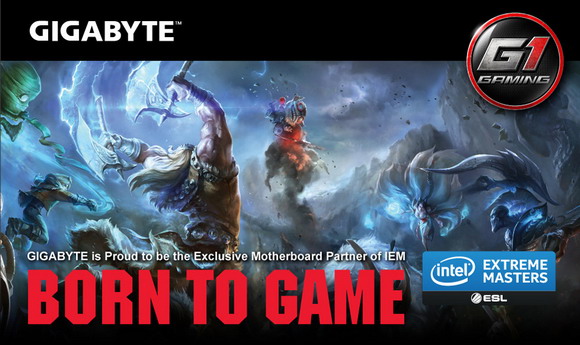 GIGABYTE TECHNOLOGY Co. Ltd., a leading manufacturer of motherboards and graphics cards is proud to be part of this year's IEM gaming competition by being the exclusive motherboard sponsor. With the Asian qualifiers approaching fast, GIGABYTE couldn't be more excited to see the outcome of this year's Intel Extreme Masters in its home town, Taipei.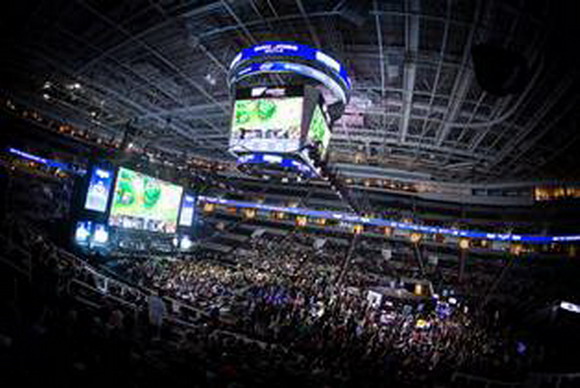 To be held during the Taipei Game Show from January 28th until February 1st, six League of Legends teams will compete for the last two positions available of the IEM finals. Alongside LOL's qualifications, StarCraft II players will also be fighting to make it to the finals in Katowice, Poland to be held in March 12th to March 15th.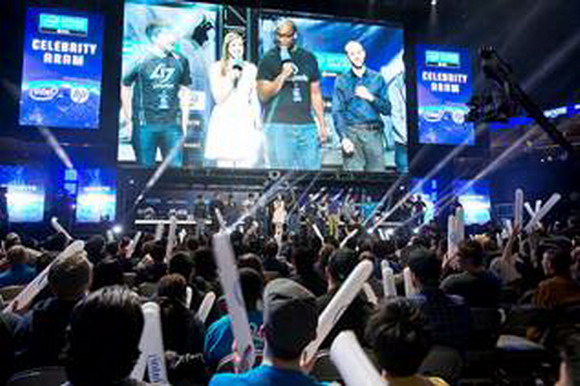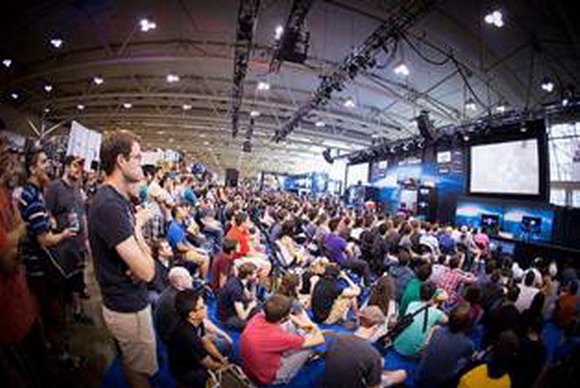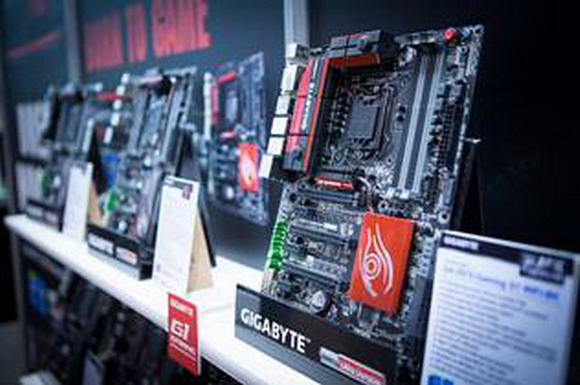 As the official motherboard and graphics cards sponsor for the Intel Extreme Masters, GIGABYTE has equipped IEM contestants with hardware specifically geared to allow gamers perform at their best. GIGABYTE G1™ motherboards and GIGABYTE graphics cards deliver top-notch features that matter most to gamers. From incorporating industry-leading GIGABYTE AMP-UP Audio technologies that allow gamers and audiophiles to experience crisp, ultra-realistic sound effects while gaming and the richest possible sound experience while listening to their favorite music and movies, to ultra-fast graphics performance for a truly immersive gaming experience, GIGABYTE gaming products are designed for gamers that aren't satisfied with second best.

On top of equipping all the gaming stations at the event with high performance GIGABYTE G1™ Gaming motherboards, GIGABYTE is also displaying its latest technology solutions on site. Come by and visit to see all of the latest next generation gaming demos and to see why GIGABYTE G1™ Gaming hardware is empowering the champions of the e-sports world.

The 9th season of the Intel Extreme Masters is already well underway. With events held last year in Shenzen (China), Toronto (Canada), San Jose (USA) and Cologne (Germany), GIGABYTE saw an impressive amount of diehard gaming fans (many in costume) with one common interest, a love for all things gaming. That is why GIGABYTE is proud to support this community and the Intel Extreme Masters Season 9.

Gigabyte X99M-Gaming 5 mATX Motherboard Review

If you want to reduce the space taken up by your computer, without significant reduction in performance or functionality, opting for a micro ATX system has long been the most effective way of doing so. Can the performance of ATX parts be matched when the Gigabyte X99M-Gaming 5 motherboard's LGA 2011-3 socket is compressed into the 24.4 x 24.4 cm micro ATX form factor?

Gigabyte F2A88X-UP4 Rev 3.0 Motherboard Review

Gigabyte F2A88X-UP4 is an ATX form-factor motherboard, but unlike the Intel chipset based Gigabyte motherboards I tested earlier, the layout made a good impression. It reminded me of the good times when Gigabyte was well known with 780G/880G/890G/790FX/890FX was rolling out. Phenom II was a good processor and the combo was great. Gigabyte F2A88X-UP4 layout was awfully familiar. It should be noted that my days of putting up reviews started from Gigabyte motherboards.

Asus X99-Deluxe

Back when we got our hands on the Asus X99-Deluxe four our Intel X99 platform review, we were impressed enough with the motherboard to take a closer look at it in its own feature today. The X99-Deluxe is certainly a deluxe motherboard with tremendous potential, at least when paired to right (and equally expensive) hardware.



The best Guides by the best writers on the internet; PCstats Beginners Guides explain computers, software, and all those other wonderful things that cause you frustration.

Learn how to use your computer better, master the internet while protecting yourself, and know what to do when your hard drive kicks the bucket.



"Get the 'Stats and Stay Informed!"