[>>]

[>>]

[>>]

[>>]

More>>

Search...

| | |
| --- | --- |
| Motherboards | |

... 4 news stories awaiting approval
Review: Asus Republic Of Gamers RAMPAGE V Edition 10

Every now and then a motherboard manufacturer brings something very special to the table, and hey if it is your 10th anniversary, then why not do that with the X99 RAMPAGE V. Join us as we review the the Asus ROG RAMPAGE V Edition 10. It is among the best X99 chipset based motherboards we have tested to date. Not just that, it looks pretty awesome as well in an all dark design with carbon elements and a color configurable LED system. It's big, fast, ROG themed and has luxurious features and overclocking written all over it.

ASUS X99 Deluxe II Review

With the X99 Deluxe II, ASUS has one of the most interesting boards for Intels latest Broadwell-E processors. A quick look around the PCB reveals there are two U.2 ports as well as an M.2 x4 SSD slot, improved lighting and the new Aura header to direclty connect LED strips to the motherboard. At this point we're already really curious to find out what this board is capable of.

Maximus VIII Formula

The Maximus VIII Formula is the latest board in the ROG (Republic of Gamer) board line, featuring the Armor overlay common to the Formula and Sabertooth boards, integrated RGB LEDs throughout the board's surface, and support for the Intel Z170 chipset. The base board aesthetics feature the ROG standard black and red in an ATX form factor. The board's integrated Intel Z170 chipset gives the board support for the latest Intel LGA1151 Skylake processor line as well as Dual Channel DDR4 memory. The Maximus VIII Formula can be found in the wild for an MSRP of $399, making it more expensive than most offerings but justified in light of the integrated features and design quality of the board.

ASUS Z170 Pro Gaming Aura Motherboard Review

Ever fancied customising your system by 3D printing unique accessories for your motherboard? The ASUS Z170 Pro Gaming Aura lets you do just that, in addition to offering customisable RGB lighting.

X99 Charts: 19 Boards - ASUS STRIX X99 Gaming

So far we've tested 19 X99 motherboards and we have to say that sometimes we got quite interesting results. What we've also done is, we have added results gathered with Right Mark Audio Analyzer in order to chek the quality of the onboard audio

MSI Z170A Tomahawk AC motherboard

MSI's Z170A Tomahawk AC motherboard has a long list of gaming-centric features and even includes an integrated Wireless AC module. It also costs under $140. So what was cut to justify such a low cost?

Gigabyte X99-Ultra Gaming Motherboard Review

Gigabyte has taken the Broadwell-E launch as an opportunity to update its X99 motherboard line-up. Today we will be examining the X99-Ultra Gaming – a feature-rich motherboard with premium offerings which include multiple PCIe storage interfaces, Intel USB 3.1, and user-customisable RGB lighting.

ASUS X99-E-10G WS motherboard brings 10 Gigabit Ethernet to X99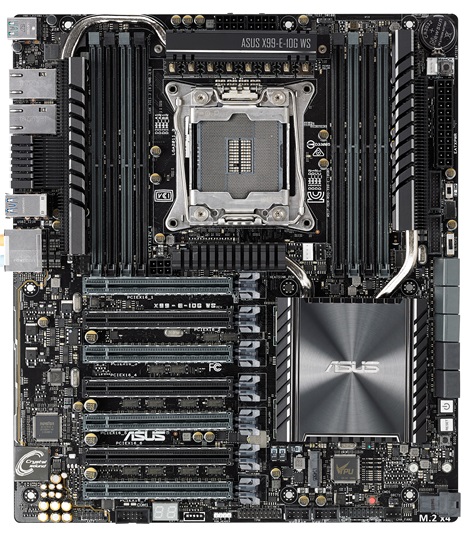 In an industry full of ostentatious claims, every product stack needs a reserved, understated statesman. Not the type that stays quiet in board meetings out of fear, nor the type that needs to raise their voice to make a point. Nope, we're talking about the type that sits back and observes the young upstarts as they clamber over each other to get into the limelight and then makes one careful, reassuring statement in a deep, soothing voice that stops everyone in their tracks. In the ASUS motherboard family, that role is gracefully played by the new X99-E-10G WS.

A new cycle begins for desktop motherboards: Q&A with Gigabyte

The launch of virtual reality headsets for the consumer market and the increasing demand for ultra high-definition (4K) gaming and movies are putting pressure on tablets, smartphones and games consoles which are struggling to enable these next-gen experiences. As a result, the traditional desktop PC has an opportunity to return to favor as a major content consumption device in the home over the next few years.


GIGABYTE X99 Champion Series Motherboards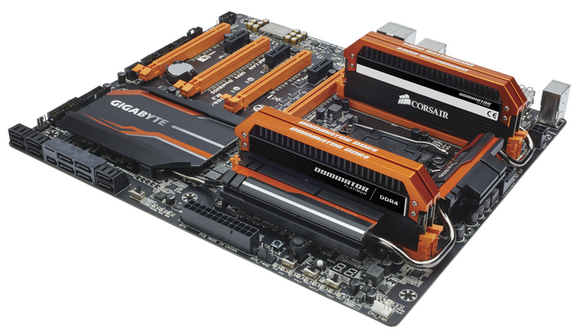 GIGABYTE TECHNOLOGY Co. Ltd., a leading manufacturer of motherboards and graphics cards is proud to announce today the addition of 4 new high performance motherboards to their comprehensive Intel® X99 chipsets offering with the X99 Champion series. The new motherboards consist of the X99-Gaming 5P, X99-UD4P, X99-UD3P and the already famous X99-SOC Champion.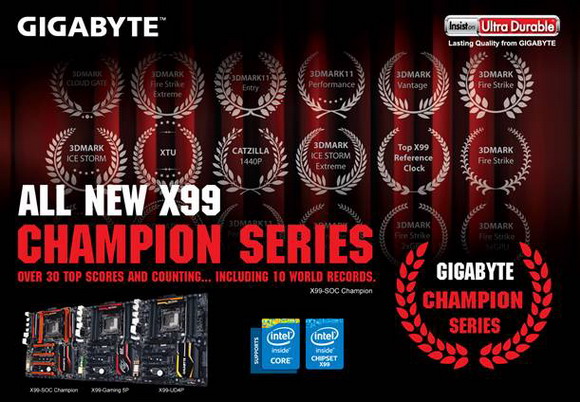 "Since its launch in January, the GIGABYTE X99-SOC Champion motherboard has become the undisputed performance leader for X99 motherboards with over 30 top overclocking scores under its belt including 10 World Records, commented Henry Kao, Vice President of GIGABYTE Motherboard Business Unit. "With the launch of our latest X99 Champion series of motherboards, we wanted to extend the same levels of performance leadership including support for the world's fastest DDR4 memory to our X99 G1™ Gaming and Ultra Durable series motherboards."
DDR4 memory modules are available at a stock frequency of 2133MHz, but memory vendors encode XMP profiles which can automatically modify the frequency and timings of the supported memory modules to work in par with your CPU. With the X99 Champion Series, GIGABYTE is offering a tested and proven platform that ensures proper compatibility with profiles up to 3200MHz, and exclusively 3400Mhz for the X99-SOC Champion.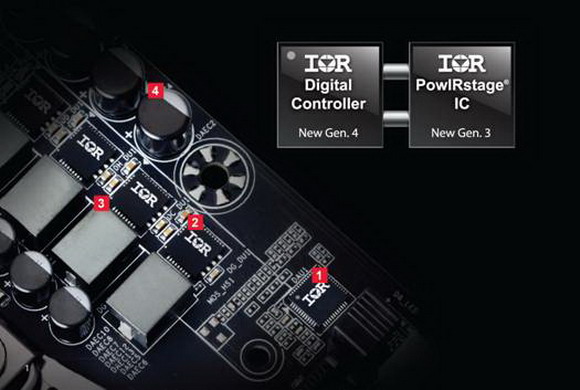 Paired with DDR4 memory such as the Corsair® Limited Edition Orange Dominator® Platinum kit, which was custom designed for the GIGABYTE X99-SOC Champion motherboard, users can take advantage of better responsiveness during gaming and faster operation execution in memory demanding works applications.
GIGABYTE X99 Champion series motherboards also provide support for RDIMM memory which allows users to use greater density memory sticks up to 16GB per stick. This paired with a range of exciting features such as the GIGABYTE's Amp-Up Audio, Killer™ E2200 or Intel® gigabit Ethernet controller and unique GIGABYTE Ultra Durable™ features means that users can truly build a PC that brings them exceptional performance and durability.
GIGABYTE X99 Champion series motherboards use an all-digital CPU power design from International Rectifier® which includes both digital 4th Generation digital PWM Controller and industry-leading 3rd Generation PowIRstage™ controllers. These 100% digital controllers offer incredible precision in delivering power to the motherboard's most power-hungry and energy-sensitive components, allowing enthusiasts to get the absolute maximum performance from their next generation Intel® Core™ processors.
This new generation of IR® digital power controllers and PowIRstage® ICs feature Isense technology, which provides more precise current sensing accuracy. This helps evenly distribute the thermal loading between the PowerIRstage® ICs, preventing the overheating of each individual PowIRstage®, resulting in longer lifespan and better reliability.

BIOSTAR Announces TB85 Cryptocurrency Mining Motherboard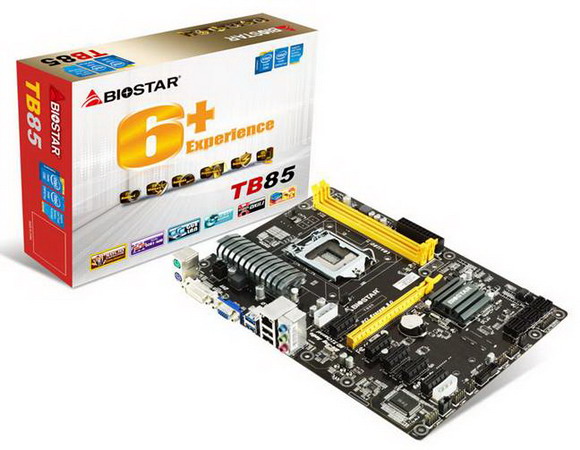 "BIOSTAR is proud to announce the release of the latest motherboard intended for people pursuining cryptocurrency mining. The new BIOSTAR TB85 motherboard features multiple expansion slots to allow usage of multiple cards simultaneous for maximum efficiency for cryptocurrency mining.The board supports Intel 1150 processors and features the B85 chipset. The MSRP for the BIOSTAR TB85 motherboard is $69.99 giving it a quick and high ROI.
The BIOSTAR TB85 supports 4th-generation Intel processors and allows home users, gamers and businesses to take advantage of its wide feature set for work or play. Support for Intel® Rapid Storage Technology (Intel® RST) for fast boot-ups and application load times, and Intel® Small Business Advantage (Intel® SBA), which delivers business-centric security protection, such as after-hours virus scans and data backup, and blocks recognition of unwanted USB drives. With up to 6 PCI-e slots, you can maximize this motherboard for cryptocurrency mining and earn back your investment quickly.
The BIOSTAR TB85 is made to last featuring X.D.C. solid capacitors with a VRM heatsink installed for more efficient cooling of the motherboard components. The board features Intel Small Business Advantage allowing users to monitor the status of their motherboard as well other security features to protect their mining investment.
With armor-plated BIOSTAR Technology, all capacitors are placed with 100% solid capacitors that have a lasting life cycle, durability and stability for crucial components.
PCI-E 3.0 is the next evolution of the ubiquitous and general-purpose PCI Express I/O standard. At 8GT/s bit rate, the interconnect performance bandwidth is doubled over PCI-E 2.0, while preserving compatibility with software and mechanical interfaces.
Specialized circuit design detects overvoltage and surges to your BIOSTAR motherboard and actively cuts off overvoltage supply to protect your system.Over-current protects your motherboard from damage when high-current is detected. Heat protection adds another layer of protection by detecting high heat from the motherboard and CPU to avoid burn damage. "

Giada Intel Xeon D Server N60E-O Motherboards

Giada has announced their N60E-O: The New Intel® Xeon® D Server Motherboards. They are storage solution for warm storage with specialized processor for maximum efficiency and performance balance.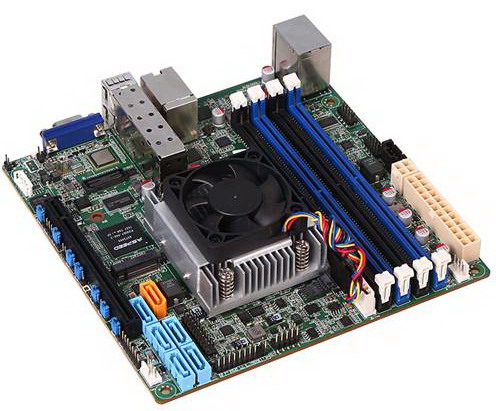 "Giada Technology, the industry leader in embedded systems and expert in server technology, today officially announces the N60E-O compact server for warm cloud storage applications powered by Intel Xeon-D processors which offer scalable performance on a tiny form factor.
Balancing value, performance and integration, the Giada N60E-O features an onboard Broadwell-DE based Xeon-D processor which is intended for entry-level enterprise storage applications particularly warm data storage. The Xeon D-1540 features 8-cores with 16 threads with an impressive TDP rating of 45W offering a great balance of performance and power draw making for a highly efficient setup.
The Giada N60E-O features the compact mini-ITX form factor (170x170 mm) for compact chassis but is compatible with most general tower-types, rack-mounted cases and mini NAS server chassis. Users can adapt the Giada N60E-O to their particularly dimensions without shifting chassis of their server.

Besides sporting a dual Gigabit Ethernet RJ45 via the Intel i210 controller, the Giada N60E-O also sports two 10-Gigabit (10Gbps) SFP+ connectivity via SOC which allows greater bandwidth and transfer efficiency. Users can now achieve higher bandwidth with less latency.
A full-speed PCI-E 3.0 (x16 speed) expansion slot is present onboard for customers to upgrade their system with a fully-functional graphics card, HBA card, RAID card or network card.
The Giada N60E-O features six (6) SATAIII 6Gbps connectors for maximum storage capacity. Users can also update to a 12G solution via the PCI-E expansion slot and get more performance from the Giada N60E-O in dense storage applications. The onboard M.2 slot expands the internal storage for faster responsiveness and system transfer and supports both SATA and PCI-E with up to 4GB/s of transfer speed. Two USB3.0 ports also offer expansion capabilities for storage and are perfect for maintenance and internal system backups via USB3.0 devices.
Giada assembles the N60E-O motherboard with choice components configured by Giada engineers to deliver high-efficiency. The Giada N60E-O features solid capacitors that are durability tested up to 12,000 hours under 105*C temperatures which is in excess of the heat generated by standard operation.
Manage your Giada N60E-O remotely via IMPI 2.0, even in an offline or suspended state via KVM modules that feature browser support which provides annual remote monitoring and diagnosis through an easy-to-use web interface (supported by N60E-O with Intel Xeon-D 1520 and higher).
The small footprint of the Giada N60E-O makes it perfect for compact installations where it complements the inherent efficiency of the processor. The processor itself which is an onboard solution allows for rapid deployment for instances wherein a quick solution for the intended applications need to be deployed instantly. SMEs and other scenarios requiring a solution for warm data or files that aren't heavily accessed on a frequent basis will benefit greatly on the optimized architecture of the Giada N60E-O's Xeon-D processor.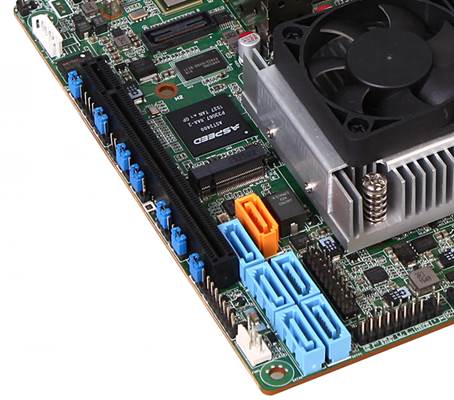 The Xeon-D processor's low power consumption and heat output makes it a highly efficient and low maintenance part, reducing the need for servicing and is completely designed by Giada engineers for 24/7 rock-solid operation. Tested with durability and stability in mind, Giada designs the N60E-O server board with dedicated components to assist in achieving this goal. Design to scale with growing business storage needs, the Giada N60E-O features support for up to six SATAIII devices controlled by the onboard SoC. Further storage can be added via the onboard M.2 slot supporting up to x4 PCI-E 3.0 speeds and also via the PCI-E x16 slot that can take in add-in board to allow expansion for more storage SATA, SAS, SCSI or whichever controller your application or infrastructure requires.

GIGABYTE Announces X99 and Z170 Limited Edition Motherboards

GIGABYTE TECHNOLOGY Co. Ltd., a leading manufacturer of motherboards and graphics cards is proud to announce today, a promotion with EK Water Blocks, the world's top liquid cooling manufacture. This promotion will begin on August 1st, 2016 and will be held throughout Europe.
GIGABYTE and EK Water Blocks promotion bundle includes an award winning GIGABYTE motherboard, GIGABYTE's X99-Ultra Gaming or Z170X-Gaming 7, paired with a limited edition nickel monoblock engraved with a custom G1 design or limited edition EK-Supremacy EVO X99 water block.

GIGABYTE and EK Water Blocks worked together in designing and engineering the EK-FB GA-Z170X Monoblock for the Z170X-GAMING 7-EK motherboard. This monoblock uses the award winning EK-Supremacy EVO cooling engine to ensure the best possible performance in CPU cooling. Not only does the monoblock help keep the CPU cool, but it also covers the power regulation (MOSFET) module allowing water to flow directly over all critical areas of the motherboard ensuring the highest possible overclocks.
GIGABYTE's X99-ULTRA GAMING-EK also gets the same special treatment with the bundled EK-Supremacy EVO X99 monoblock, which also has a custom G1 engraving. This extreme performance CPU water block was developed by EK Water Blocks specifically for Intel® X99 Chipsets on the LGA2011-v3 platform and it is the No.1 choice for gamers and performance seeking enthusiasts.
GIGABYTE Motherboards are designed for liquid cooling with Dual Hybrid Fan Headers, a feature essential to users who are trying to create an open looped liquid cooling PC as it gives users the ability to support dual water pumps. By incorporating an EK Water Block this bundle represents the epitome of what a liquid cooling PC should be, as having the best motherboard paired with the finest liquid cooling monoblock, users will have an enjoyable setup and flawless experience.
This is a limited time offer, users who want to experience a limited edition bundle from GIGABYTE and EKWB need to act fast as limited quantities are available.

MSI X99A GAMING PRO CARBON (with Broadwell-E)

MSI delivered us a new X99 motherboard, the X99A-GAMING PRO CARBON, a stealthy all-black motherboard with some RGB Mystic Light goodness. Designed for those new multiple GPUs you just bought, the MSI X99A GAMING PRO CARBON is ready to take your VGAs, your memory and your new Broadwell-E CPU to the limits to then stay there!

ASUS ROG STRIX X99 Gaming Review

STRIX X99 Gaming arrives under the Republic of Gamers branding and is the latest in a number of products to join the STRIX portfolio. Bearing a stylish design, the STRIX X99 Gaming has the visual appearance and all the features too – this motherboard has characteristics which both gamers and overclockers will appreciate. Onboarding power/reset buttons, MemOK!, water pump fan headers, dual X16 mode PCI express and an assortment of storage options.



The best Guides by the best writers on the internet; PCSTATS Beginners Guides explain computers, software, and all those other wonderful things that cause you frustration.

Learn how to use your computer better, master the internet while protecting yourself, and know what to do when your hard drive kicks the bucket.



"Get the 'Stats and Stay Informed!"