| | |
| --- | --- |
| Motherboards | |

... 5 news stories awaiting approval
GIGABYTE is the Exclusive Motherboard Sponsor of IEM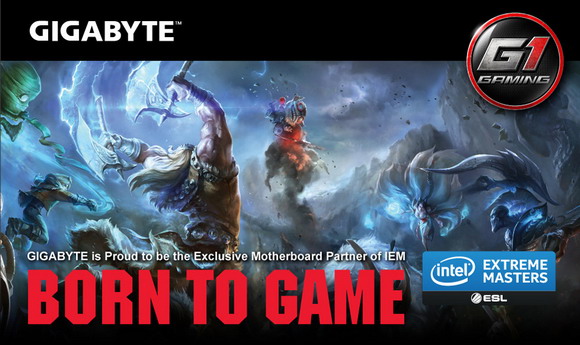 GIGABYTE TECHNOLOGY Co. Ltd., a leading manufacturer of motherboards and graphics cards is proud to be part of this year's IEM gaming competition by being the exclusive motherboard sponsor. With the Asian qualifiers approaching fast, GIGABYTE couldn't be more excited to see the outcome of this year's Intel Extreme Masters in its home town, Taipei.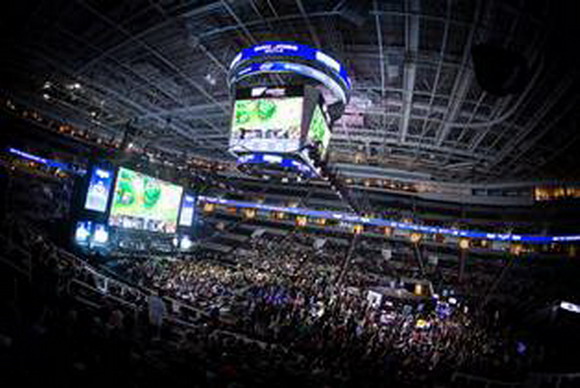 To be held during the Taipei Game Show from January 28th until February 1st, six League of Legends teams will compete for the last two positions available of the IEM finals. Alongside LOL's qualifications, StarCraft II players will also be fighting to make it to the finals in Katowice, Poland to be held in March 12th to March 15th.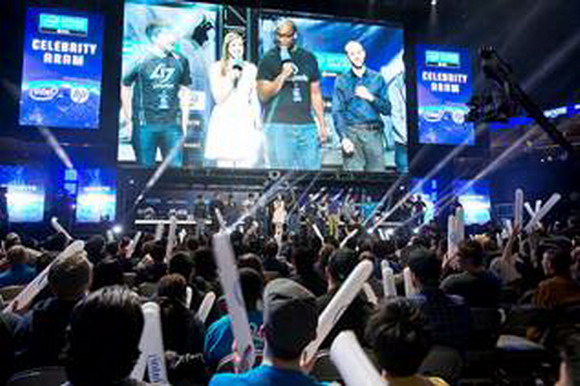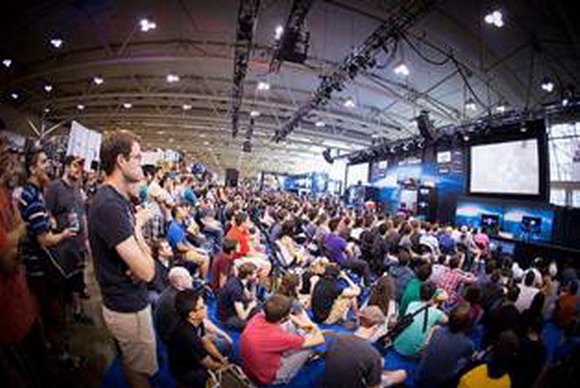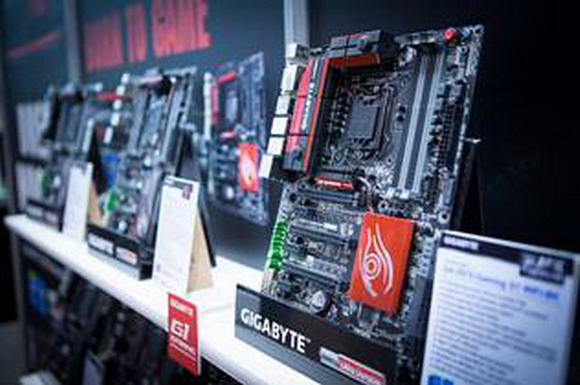 As the official motherboard and graphics cards sponsor for the Intel Extreme Masters, GIGABYTE has equipped IEM contestants with hardware specifically geared to allow gamers perform at their best. GIGABYTE G1™ motherboards and GIGABYTE graphics cards deliver top-notch features that matter most to gamers. From incorporating industry-leading GIGABYTE AMP-UP Audio technologies that allow gamers and audiophiles to experience crisp, ultra-realistic sound effects while gaming and the richest possible sound experience while listening to their favorite music and movies, to ultra-fast graphics performance for a truly immersive gaming experience, GIGABYTE gaming products are designed for gamers that aren't satisfied with second best.

On top of equipping all the gaming stations at the event with high performance GIGABYTE G1™ Gaming motherboards, GIGABYTE is also displaying its latest technology solutions on site. Come by and visit to see all of the latest next generation gaming demos and to see why GIGABYTE G1™ Gaming hardware is empowering the champions of the e-sports world.

The 9th season of the Intel Extreme Masters is already well underway. With events held last year in Shenzen (China), Toronto (Canada), San Jose (USA) and Cologne (Germany), GIGABYTE saw an impressive amount of diehard gaming fans (many in costume) with one common interest, a love for all things gaming. That is why GIGABYTE is proud to support this community and the Intel Extreme Masters Season 9.

Gigabyte X99M-Gaming 5 mATX Motherboard Review

If you want to reduce the space taken up by your computer, without significant reduction in performance or functionality, opting for a micro ATX system has long been the most effective way of doing so. Can the performance of ATX parts be matched when the Gigabyte X99M-Gaming 5 motherboard's LGA 2011-3 socket is compressed into the 24.4 x 24.4 cm micro ATX form factor?

Gigabyte F2A88X-UP4 Rev 3.0 Motherboard Review

Gigabyte F2A88X-UP4 is an ATX form-factor motherboard, but unlike the Intel chipset based Gigabyte motherboards I tested earlier, the layout made a good impression. It reminded me of the good times when Gigabyte was well known with 780G/880G/890G/790FX/890FX was rolling out. Phenom II was a good processor and the combo was great. Gigabyte F2A88X-UP4 layout was awfully familiar. It should be noted that my days of putting up reviews started from Gigabyte motherboards.

Asus X99-Deluxe

Back when we got our hands on the Asus X99-Deluxe four our Intel X99 platform review, we were impressed enough with the motherboard to take a closer look at it in its own feature today. The X99-Deluxe is certainly a deluxe motherboard with tremendous potential, at least when paired to right (and equally expensive) hardware.

ASUS X99-E WS Motherboard

ASUS has many models of X99 shipping and one particular model that always interests me is the WS series of boards as they are tested to be enterprise class and then some with max capacity and normally extended connectivity along with component MTBF ratings that most desktop boards cannot even dream about. Today we have one of those very models based on LGA 2011-V3 based on the X99 chipset but it is considered a Server/Workstation product. This board boasts some really awesome slot lane allocations thanks to dual bridge chips and excellent overall component choice so lets dig in and see what we are getting.

Fatal1ty 990FX Killer Motherboard Review: The Last of Its Kind

It is an odd way to start the new year with a review of what many enthusiasts consider old technology (990FX mainboard) but the ASRock Fatal1ty 990FX Killer is an interesting and unique in that it incorporates many modern comforts not found on other 990FX mainboards. Plus, with the release of lower power 95W FX processors a few months ago, …

ECS denies reported withdraw from own-brand DIY motherboard business

Taiwan-based Elitegroup Computer Systems (ECS), in response to a report that it will quit production and marketing of its own-brand DIY motherboards and focus on motherboard ODM production beginning in 2015, has clarified that it will continue own-brand DIY motherboard business operations.

Asus Rampage V Extreme Mainboard Review

The Asus Rampage V Extreme Mainboard arrived Technic3D. We check the E-ATX-Mainboard with Intel X99 chipset functions and Performance in the following Review with a Intel Core i7-5820K CPU on Windows 7 64 Bit."

Biostar Hi-Fi Z97Z7 Motherboard Review

The Biostar Hi-Fi Z97Z7 has been touted as Biostar's way of flirting with the idea of a high-end gaming motherboard and that is a weird description considering it is technically a budget Z97 motherboard price-wise.

MSI Z97 Gaming 9 AC Motherboard Review

Aside from the obvious Wireless AC feature shared with its high-end OC series cousins, the MSI Z97 Gaming 9 AC also features the most ambitious non-discrete front panel audio solution ever integrated into a motherboard.

Asus Rampage V Extreme Motherboard Review

With the advent of the X99 Chipset from Intel, a bunch of new motherboards are needed to support this. Intel also released a revised Intel i7 CPUs to support this. Not only that but with the chipset and CPU releases, a new CPU socket was released at this same time; the LGA 2011-v3. While most manufacturers have the elite line of high kit, there is probably no better known range than the Rampage series.

Rampage V Extreme

The Rampage V Extreme is ASUS' premier product for their ROG (Republic of Gamers) line of Intel X99-based motherboards. The board offers support for all Intel LGA2011-3 based processors paired with DDR4 memory operating in up to a quad channel configuration. Given the feature-packed nature and premium ROG board-branding, the board's $499.99 MSRP does not come at that much of a surprise.

Asus X99 Deluxe @ LanOC Reviews

We can't very well look at the i7-5960X from Intel and not do a motherboard along with it right? As the first of what expect to me a list of X99 motherboards I will be covering, I wanted to put the Asus to use first simply because they are always reliable and the software is perfect for keeping an eye on things when benchmarking the CPU. After I was done digging into the CPU I circled back around to take a closer look at the Asus X99 Deluxe. The name is simpler than a lot of the board I have tested recently and Asus went a little ham and changed up a lot with the new design. Let's see what all changed, beyond the new white styling.

ASRock X99 Extreme11

The ASRock X99 Extreme11 is a true storage monster. With 18 built-in SATA ports, Eight of which are capable of SAS 12 Gb/s, the LSI 3008-equipped ASRock X99 Extreme11 is a wet dream for those of us whose heart skips a beat for ultra-fast, high-density storage capability.

Gigabyte Z97-D3H Motherboard Review

Overall, for $118 it is a very solid offering considering it manages to provide M.2 and SATA Express options for an entry level Z97 board while having an excellent overclocking-oriented UEFI albeit non-noob friendly with its lack of warning or voltage guidelines.

Intel Z97 Motherboard Roundup

Codenamed 'Wildcat Point', the Z97 chipset brings support for future Broadwell CPUs, along with SATA Express and the M.2 socket. With over 90 designs available right now, picking the right one can be a difficult decision. Hoping to narrow the search down, we have taken seven popular boards and compared them in every way possible.