| | |
| --- | --- |
| Motherboards | |

... 0 news stories awaiting approval
ASRock Z270 Taichi Motherboard Unboxing Video

Today, on OCinside.de we have published an unboxing video in German with English subtitles of the new ASRock Z270 Taichi motherboard. It supports Intels latest Intel LGA 1151 Kaby Lake processors and has an awesome basic equipment. The full written review of this ASRock Z270 Taichi motherboard is coming soon as well.

ASUS ROG Maximus IX Formula

"With very few exceptions, the Maximus IX Formula is another step forward in the evolution of ASUS' ROG brand. The red and black theme never gets old and you can surely stick to it if you want to do so. However, ASUS' AURA Lighting and AURA SYNC technology takes the visuals a little bit further, well, a lot further away from the red and black, actually. Using ASUS' AURA Lighting controls you can set the LED accents on the Maximus IX Formula to any color in the rainbow with up to nine different lighiting patterns. It's interesting just to sit back and watch it. To take the RGB lighting control a bit further, you can connect RGB LED strips to the pair of headers that are also managed by ASUS AURA. If you purchase ASUS SYNC compatible peripherals you can essentially match the LED lighting theme throughout your ecosystem. Built with a decided bent toward gamers, the ROG brand is also the premier overclocking solution in ASUS' product stack. Built with hardware that supports overclocking and the software package, and UEFI BIOS to back it all up, you can get the most out of your installed hardware. In the two comparison boards, my Core i7 7700K is, at best, a 4.95GHz chip that takes about 1.375v to 1.39v to maintain stability at that level. Thanks to ASUS' Extreme Engine Digi+ all-digital VRM, TPU, and Pro Clock chips, this CPU does indeed hit 5GHz for daily use with an applied 1.36v. By manually tuning the clock speeds to 102MHz x 49, 5GHz was easy to reach, with a cache ratio of 45 and memory speed of close to 3700MHz."

Gigabyte X99-Designare EX Motherboard Review

The main selling point of the Gigabyte X99-Designare EX is the Thunderbolt 3 via USB Type-C to provide a theoretical bandwidth of up to 40 Gb/s, twice than Thunderbolt 2. To take advantage of this, Gigabyte provided a DisplayPort-In so that you can daisy-chain six Thunderbolt devices and drive a 4K monitor. It also provides 36w from it to power and charges several devices. There are two U.2 ports, of which one of them won't work if you're not pairing it with a 40-PCIe lane SKU. A support for 22110 M.2 is also appreciated as it stays future ready if you plan on buying a large M.2 storage. You'll know more as we move on!





Gigabyte AB350-Gaming 3 Motherboard Review: Fun and Flexibility

AMD is back with a new CPU line-up that brings competitive performance once again against Intel's current generation of processors at a lower price. In true AMD fashion, the AM4 motherboard line offers the same value alternative as well, offering the latest features similarly found on the latest generation Intel processors natively including USB 3.1 Gen 2, M.2 NVMe support


ASUS ROG Maximus IX Apex (Z270) Motherboard Review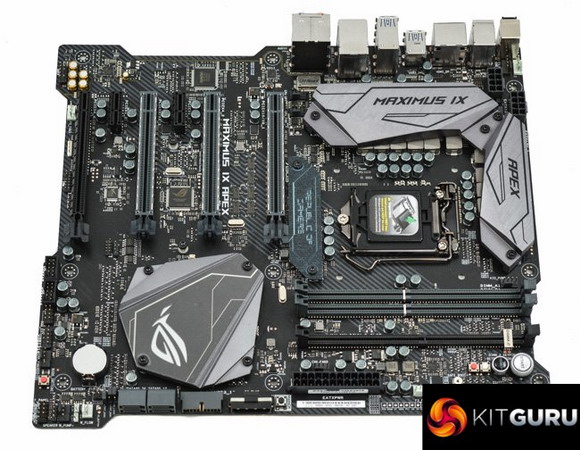 Very rarely does a motherboard company release a product that is genuinely different and innovative, bucking wider trends in the industry. ASUS has done exactly that with its new Republic of Gamers motherboard, the Maximus IX Apex.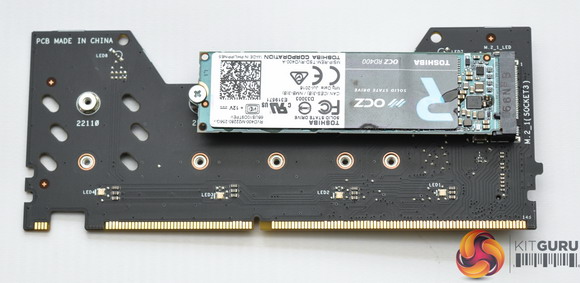 AMD B350 Micro-ATX Motherboards

With the launch of the AMD's socket AM4 all large motherboard vendors have shown new micro-ATX boards. At the moment there are seven different models available and the prices range from 80 to 105 Euro. This article will allow you to compare all these boards in order to find the one most suitable for your needs.

Aorus Z270X-Gaming 9 Motherboard Review

"Aorus is here! If you are wondering what Aorus is, it is Gigabyte's new high-end gaming brand. It seems that Gigabyte wanted to really differentiate their different lines, so Aorus will effectively replace Gigabyte's G1 Gaming line. Not only for motherboards, but graphics cards and other products as well. The first Aorus motherboards come to us from the Z270 line, in which Aorus has six motherboards. Today we will be taking a look at the flagship Z270X-Gaming 9, which has everything you would want on a Z270 motherboard, plus a lot of extras. You have a PEX8747 to enable 4-way graphics, the Creative Sound Blaster certified ZxRi audio solution, integrated EKWB G-Frost hybrid water block, dual M.2 and U.2 connectors, Killer DoubleShot-X3 networking, RGB LEDs galore, and so much more! Let's jump in and see what this board is all about!"

Gigabyte Z170XP-SLI

Today we review the Gigabyte Z170XP-SLI, a feature-rich motherboard supporting 6th and 7th Gen Intel CPUs including the Core i7-6700K and 7700K. It's aimed at users looking for stability with some overclocking headroom, without necessarily breaking the bank with a $120 USD price tag.

ASUS Maximus IX Hero Motherboard Review

We review the all ASUS Maximus IX Hero. Though very little RGB bling is injected, this motherboard is compatible with the new generalized ASUS AURA SYNC, which is a software suite that allows for multiple choices in additional RGB gear to be driven from your one software suite. Next to that it's a fully fetched feature rich ROG motherboard of course.

MSI Z270 GAMING M7 Review

The Z270 GAMING M7 is MSI's flagship Z270 motherboard which sits within the 'enthusiast gaming' series. As such, M7 leaves no stone unturned by offering up just about every conceivable feature you could require – including triple M.2 slots. It doesn't end there either, M7 also offers U.2 and SATA storage as well as being one of few boards to include a front panel USB 3.1 header.