[>>]

[>>]

[>>]

[>>]

More>>

Search...

| | |
| --- | --- |
| Games | |

... 2 news stories awaiting approval
review on the Sorcerer King

"Does the Sorcerer King need to be smacked down, or is this one time we can let the villain enjoy his victory? In my opinion, this is definitely a game worth playing, if you are ready for it. I find Sorcerer King to be very fun and enjoyable, so I intend to continue playing it for some time, but I enjoy 4X games. To that end, I recommend this to other 4X gamers, and those who enjoy turn-based strategy games. It has some novel twists that make it stand out from others of the genre, but experience with the genre is part of what makes it fun, to see how things are different."

Azio MGK1 Mechanical Keyboard

"Azio may not be quite as well known as some established industry heavyweights, but they've taken a slightly more niche approach, focusing on gaming peripherals. Today we're looking at the EXO1 mouse and MGK1 mechanical keyboard, two affordable devices with matching gunmetal finish and white illumination which speak volumes for their sleek aesthetics."

Tesoro Excalibur Spectrum RGB Mechanical Gaming Keyboard Review

Tesoro are back on eTeknix once again! While we looked at their gorgeous new Lobera Spectrum recently, today we take a look at something a little further up the range, the new Excalibur Spectrum. RGB keyboards are all the rage recently, they're often still the same keyboard they were last year in terms of performance and features, with the new addition of some funky lighting effects; no bad thing for those who love to customise their setup.


Sega released The Creative Assembly's Total War: Attila

A few months ago Sega released The Creative Assembly's Total War: Attila. This combination of strategy and resource management game is not for the faint of heart or those with demanding daytime jobs, but very rewarding for the select elite who do have the time to dive deeply into its myriad option menus. The one question that might stop these gaming giants is: which GPU do I need to run this thing properly? Fear not, we have that covered. We tested this title with 23 different GPUs in three resolutions (UHD, WQHD, FHD) and two quality settings. Optimal frame rates can be had by all – at least by all who own a Radeon R9 280X, minimum. What the rest of us have to make do with, and what breathtaking imagery those of us with a GeForce Titan X can enjoy, you can read in our review. It's only a few pages long, but it has all the graphs you need.

Review: Razer Firefly RGB Backlit Hard Gaming Mousepad

"One day, a Razer engineer took his hand off his mouse and reached for his Chroma'ed out coffee mug. As he slowly sipped his delicious brew that may or may not contain alcohol, the dazzling lights of his mug converged with the blank blueprint on his desk in perfect harmony. The engineer's eyes glowed (with excitement)..."

Arkham Knight Benchmarked, Performance Review

Batman: Arkham Knight, the fourth entry in Warner Brother's Batman: Arkham series, is based on the same Unreal Engine 3 as its predecessor and an Nvidia-sponsored title. Favoring one camp of GPUs is hardly the least contentious way to launch a new game, however it seems this release would have rattled cages regardless. Countless Nvidia and AMD users have expressed anger about Arkham Knight's performance and stuttering issues. Here's what we found in our tests.

Ozone Strike Pro Backlit Mechanical Gaming Keyboard

"Speaking of backlit options, the Strike Pro has some very bright red LEDs that overpower your vision while playing in a dark room. Even when the lights are on, it's fairly distracting and that is a problem. Even when the lights on the keyboard itself is dimmed, it still overpowers the white LEDs by far. The lights can be turned off, of course, but that defeats the purpose. I would have liked to see Ozone have more options when it comes to the backlights. The fact that the red LEDs can be left on alone makes me believe Ozone could have programed the ability to turn off any light and set any brightness per key. It just seems like a missed opportunity considering the lackluster lights already."

Batman Arkham Knight Gameplay And Performance Review

Batman Arkham Knight is the Fourth title in the series with the previous being Arkham Origins. The last title was a prequel setting up the connected universe, which began in Batman Arkham Asylum and continued through BM: Arkham City and now BM: Arkham Knight. In Arkham Knight, Batman must assist Commissioner Gordon and the remaining Gotham City Police in a final effort to take back the city from Scarecrow. The master of chemical-induced fear has forced out most of the citizens and flooded the dark dank streets of Gotham City with a super villain army. This is thanks to his mysterious alliance with a brand new nemesis not-so-coincidentally dubbed the Arkham Knight. This figure is new to the Batman mythos and also bears a striking—more tech-infused resemblance to Batman himself. To make things interesting and familiar all the same, Scarecrow has also teamed up with classic villains Harley Quinn, Penguin, Two-Face and the Riddler...

Logitech G303 Daedalus Apex Gaming Mouse Review

Logitech's G303 Daedalus Apex we have up for review today is quite different from any other gaming mouse we've previously seen from Logitech. Distancing itself from the edgy and futuristic looking G502 Proteus Core and G402 Hyperion Fury, the G303 has a more organic look and RGB lighting, a feature we haven't seen since the G600 MMO mouse and before that, the G9x. The G303 Daedalus Apex might be that gaming mouse with a different type of style Logitech fans have been waiting for...

Supply chain players gear up for new Nintendo console

Japan-based Nintendo is planning to launch its next-generation games console in 2016 and has recently asked its supply chain partners to start pilot production in October, at the latest. The console will be manufactured by Foxconn Electronics (Hon Hai Precision Industry), but Pegatron Technology is aggressively trying to snatch some of the orders, according to sources familiar to the plan.

Logitech G700s vs. Corsair M95 gaming mice review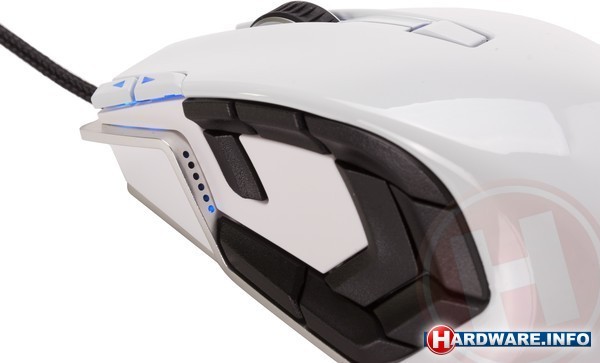 Gaming mice with many buttons are becoming more mainstream. Given their popularity, you probably won't be surprised to learn that updated versions of previously released products are being brought onto the market, as is the case for the Logitech G700s and the Corsair M95 gaming mice. Previously outfitted with a 5700 DPI sensor, they now both sport a new 8200 DPI one. We went looking for differences.

Advanced Warfare review: tested with 21 GPUs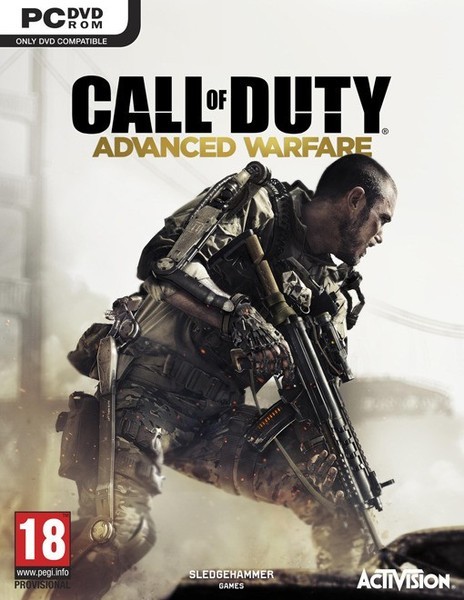 Call of Duty: Advanced Warfare, the eleventh instalment of the successful Call of Duty series, was released in early November. We tested the game using 21 contemporary GPUs to determine whether it is AMD or Nvidia boards that offer the best performance for this game.

Nvidia Shield Gaming Tablet Review

The Nvidia Shield was and still is one of the coolest gadgets I have ever reviewed and owned; I still use it regularly when I want to break away from my desk and it has also become my vital travel buddy for long journeys. Gaming on the go is a great way to pass the time and mobile phones and tablets now take up a massive part of that market, but most phones and tablets come with one major drawback; touch screen displays. The original Shield solved this touch screen gaming problem by integrating a controller into the Android device; in a way that's not all that dissimilar to other dedicated hand-held games consoles such as the 3DS and the PlayStation Vita. The new Shield Tablet drops the integrated controller to turn the Shield into an Android tablet, this worries me somewhat as I love the integrated controller of the Shield console as it's perfect for holding when you're on the bus, train, plane, or anywhere else for that matter. Of course there will be pros and cons to dropping the integrated controller and that's what I aim to find out; is the Shield better or worse for the new design choices? A separate controller isn't the only thing Nvidia have changed, in fact pretty much everything has been tweaked, revised or created from scratch for the Shield Tablet. The screen size and resolution has been increased, the device now features two 5MP HDR cameras, a stylus and more. The biggest feature change of all is the CPU/GPU upgrade; the Tegra 4 in the Shield was impressive, but it's no match for the new Tegra K1 GPU and ARM Cortex A15 CPU combo.


Corsair Gaming Vengeance K70 RGB

Corsair might have made peripherals before this, but what you and I are looking at today represents a whole new way of thinking for the iconic memory maker. Corsair Gaming has officially been born with the release of the new Vengeance K70 RGB keyboard, a Cherry MX be-switched peripheral with fancy backlighting, soft plastic keys and a brushed aluminium body.



The best Guides by the best writers on the internet; PCSTATS Beginners Guides explain computers, software, and all those other wonderful things that cause you frustration.

Learn how to use your computer better, master the internet while protecting yourself, and know what to do when your hard drive kicks the bucket.



"Get the 'Stats and Stay Informed!"