[>>]

[>>]

[>>]

[>>]

More>>

Search...

| | |
| --- | --- |
| Games | |

... 4 news stories awaiting approval
Aorus Thunder K7 Mechanical Gaming Keyboard Review @HiTech Legion

The Aorus Thunder K7 Mechanical Keyboard plus Macro keypad surely helps us to achieve the best possible computing experience. If you are looking to enter the winners circle, the Aorus K7 can help you get there. With 100 programmable macro keys, six different on the fly selectable profiles, Cherry MX switches, and the flexibility to customize the layout to fit your style, Aorus has your experience covered."


Alien: Isolation review: tested with 20 GPUs

Alien: Isolation, the latest game in the popular Alien franchise, was released on 7 October. Developed by The Creative Assembly, the game is described as being a "first-person survival horror stealth game". Something for just about everyone, we'd say. We tested the game using twenty contemporary GPUs to determine whether it is AMD or Nvidia that offers the best performance for this game.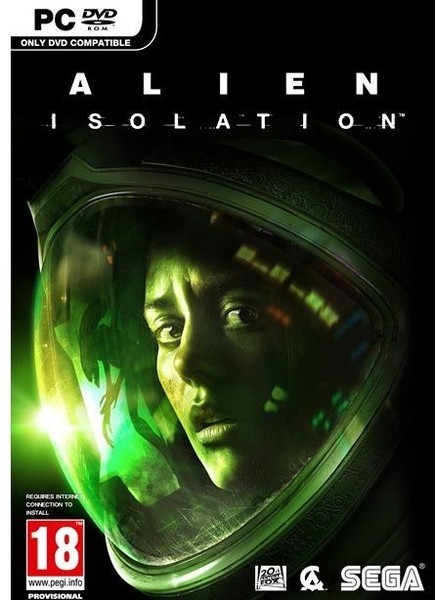 The tests are run with three resolutions (1920x1080 Full HD, 5760x1080 3x Full HD and 3840x2160 Ultra HD), all with both medium and ultra settings.

Civilization: Beyond Earth Gaming Performance Benchmarked

Civilization is without a doubt one of the most successful strategy games ever released and chances are you are anticipating the release of Civilization: Beyond Earth this week. Civilization: Beyond Earth reimagines the expansive franchise in a new sci-fi setting where you are part of an expedition sent to find a home beyond Earth. This means you get to explore and colonize an alien planets to create a new civilization in space. We were able to get early access to Civilization: Beyond Earth (Build 1.0.0.574) and figured that we can do a little AMD versus NVIDIA to see who has the best video card performance in this game title. We of course will be running both cards with DirectX 11 and then the AMD cards with the Mantle API. Read on to see who comes out on top!


Tt eSPORTS Team DK Edition Gaming Peripherals Review

"Thermaltake has consistently been a leader in delivering well made, high quality PC gamingperipherals with their Tt eSPORTS line of products. So it's no surprise that they would partner up with one of the most well known DotA 2 teams, Team DK. The Team DK edition of these peripherals, offer the same great features and build quality we've come to expect from Tt eSPORTS devices, along with a unique color scheme and Team DK branding. Today we will be looking at the Knucker gaming keyboard, Saphira gaming mouse, Pyrrhus mouse pad, and the Chronos gaming headset. So let's get started."

Reeven Steropes RC-1206 Review

So, would I use the Steropes for heavy gaming, or overclocking? Probably not, as there are better choices out there, and Reeven has a handful of larger tower-style coolers for just that purpose. But if I am building an HTPC based on a mini ITX system, then it would definitely be on the short list. The installation was quick and simple, and it was quiet when the fan was cranked up. The build quality is at the high-end, and even though it is a small cooler, it doesnt come across as cheap."


Forza Horizon 2 Xbox One Game Review

Forza Horizon was one of the best games during the Xbox 360 generation. Can its successor FH2 live up to the next-gen hype on Xbox One? Let's take a look."

Metro Redux Review

The question for some of you is not if these are good games, but if they are worth purchasing if you already own the originals. In the case of *Metro 2033 Redux* I must say yes and recommend owning it and the original. The changes are significant enough and improve the experience enough that I doubt you will consider it a waste. (Unless you did not like the original for reasons the *Redux* does not address, of course.) *Metro: Last Light Redux *is more of a toss-up, however. It is a better package than the original, but it is not so significantly better that I can say you should purchase it as a general recommendation. You will have to decide that for yourself, and I can only hope this review will help you in making that decision."

Middle-earth: Shadow of Mordor Review

Should the denizens of Mordor come to fear the dead ranger, or should the dead be left to their end? In my opinion, bring the terror. *Shadow of Mordor* is a very fun game that does a great deal right, to the point that the developers should be quite proud of what they have delivered. Although some of the issues I have mentioned I found to be particularly annoying, they are outliers in the experience and not something to be troubled by. For someone looking for a well-designed and executed open-world game, I can think of few better. The graphics are amazing, the story compliments the game perfectly, and the gameplay is particularly fun and challenging as it can force the player to think before jumping in, thanks to the Nemesis system. I greatly look forward to seeing what comes next for Talion and the wraith, and I think many of you will, too."

Cougar 700M Gaming Mouse Review

Cougar, in expanding their line-up of peripherals, has recently added mice and keyboards to the mix.Today Benchmark Reviews examines Cougar?s second mouse released to the market: The 700M. Designed from the ground-up, the Cougar 700M boasts having a solid metal chassis, added functionality while embracing ergonomics, and a top-tier laser sensor. At first it appears that the 700M shares an amalgamation of characteristics from other popular high-end mice such as the Cyborg Rat7 and the Thermaltake Level 10M; however, it is in the execution and design that makes this product different."

Corsair Gaming K70 RGB Keyboard

The Corsair Gaming K70 RGB arrived Technic3D. Anti-ghosting full-keys rollover, full programmable macro keys, Cherry MX-RGB Switches and Individual Light on each key? Technic3D will see the complete functions in the following Review."

Corsair Gaming K70 RGB keyboard review

1.html,You have got to check out this review, we test the new Corsair Gaming K70 cherry MX mechanical keyboard. The K70 RGB is the successor of the REGULAR K70 in terms of the overall basis and concept, but it adds this all new feature, RGB lighting per key configurable with full RGB LED lit keys that can be animated and profiles, next to that these mechy keys also have trick or two encompassed in the new design as well."

Cooler Master NovaTouch TKL Keyboard Review

Alright, here we are at the end of the review, and I`ve avoided it long enough: the price. So what is it going to cost to have the NovaTouch TKL on your desk? Well, if you didn`t see it on the first page and die already, well it is up there. It will cost you a pretty $199.99 MSRP to have it. Why so much when you can almost buy two CM Storm Triggers for the same price? Well a lot has to do with the cost of the switch. If you didn`t watch the video of the switch on the first page, go back and take a look. It`s quite a bit different than your Cherry MX switch. You can almost see the cost adding up with the little spring for each key and the work of putting it together."

Cooler Master Novatouch TKL @ LanOC Reviews

I think by now most of you know I have a bit of an unnatural interest in mechanical keyboards. Almost six years ago I reviewed our first mechanical keyboard and from then on I have been obsessing over every detail on every board as they come out. Nearly two years ago I started to hear rumors that Cooler Master might be looking to produce a Topre keyswitch keyboard. Well today after all of the waiting, we finally have the chance to take a look at the Novatouch TKL with its capacitive (Topre) style keyswitches. Given my good experiences with both my last Cooler Master keyboard and Topre switches I have high expectations, lets hope it can stand up to them."



The best Guides by the best writers on the internet; PCSTATS Beginners Guides explain computers, software, and all those other wonderful things that cause you frustration.

Learn how to use your computer better, master the internet while protecting yourself, and know what to do when your hard drive kicks the bucket.



"Get the 'Stats and Stay Informed!"