| | |
| --- | --- |
| Games | |

... 1 news stories awaiting approval
NVIDIA Reveals Powerful Game Development

NVIDIA is holding a tech event currently in Montreal to showcase a number of the tools and technologies that the company has developed to push the state of the art in game development. The event is taking place over the next two days and we're told there will be a number of newsworthy items revealed. One rather impressive demo of NVIDIA's Flame Works film-quality volumetric effects really caught our eye...

Mionix Avior 8200 Gaming Mouse @ Rbmods

Today we are taking a look at a new gaming mouse from Mionix, they sent us a sample of the Avior 8200. Will it follow the high quality trend that Mionix has had in the past; that is the quesiton. It seems to have some cool features and be a decent size; so lets not waste anymore time and get on with the review!"

Assassins Creed 6-Years Later Review

Should we look to the past and learn from this six year old game? I certainly think so. Replaying Assassin`s Creed for this review reminded me of just how much I enjoyed it when I first played it. Sure it has some rough patches and somewhat dated graphics, but this game is still excellent and deserves a place in our libraries. I would easily recommend this game to anyone who has been caught up in the marketing for the upcoming Assassin`s Creed IV: Black Flag as well as to anyone looking for a good, story-driven action game. It is a straightforward experience that you can play your own way and on your own schedule. Go ahead and take a trip to the past."

Thermaltake Superior Level 10 M Gaming Mouse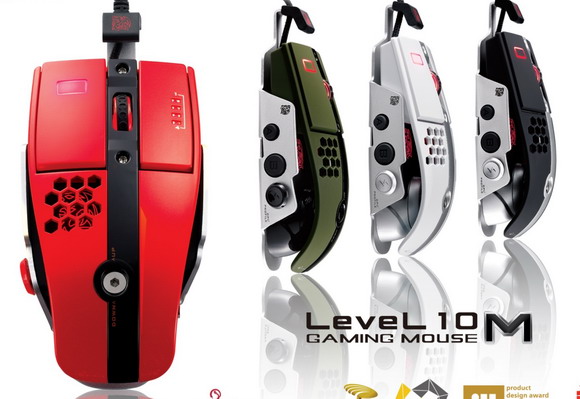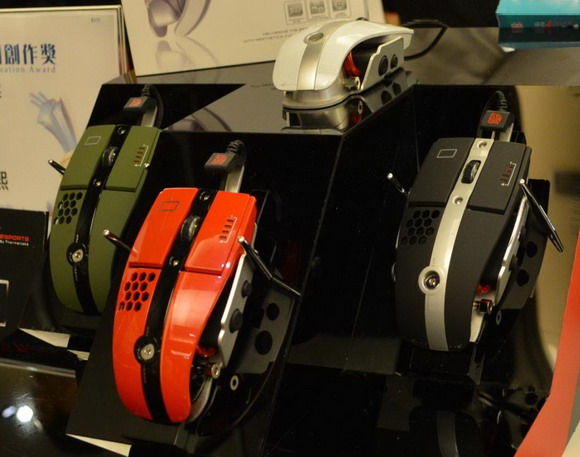 At the award ceremony for the "National Invention and Creation Award 2013" (NICA 2013) on 9th October, 2013, Thermaltake, comes up to all the expectations, stands out among 494 entries and wins Silver Medal in the "Invention Award" from NICA with its supreme patented product?"Level 10 M Gaming Mouse", which is the design collaboration by Thermaltake and BMW DesignworksUSA. The Chairman & CEO of Thermaltake Technology Group, Mr. Kenny Lin was bridging BMW DesignworksUSA and Thermaltake Group's international advanced design studios Tt Design Works for the "Level 10 M Gaming Mouse". Once again, the Level 10 M Gaming Mouse has perfectly demonstrated its revolutionary design concept and creative engineering! Thermaltake is also proud to announce its achievement for receiving 199 Patent Certifications so far. The National Invention and Creation Award 2013 conferred by the Intellectual Property Office, Ministry of Economic Affairs R.O.C, which rewards outstanding innovative achievements.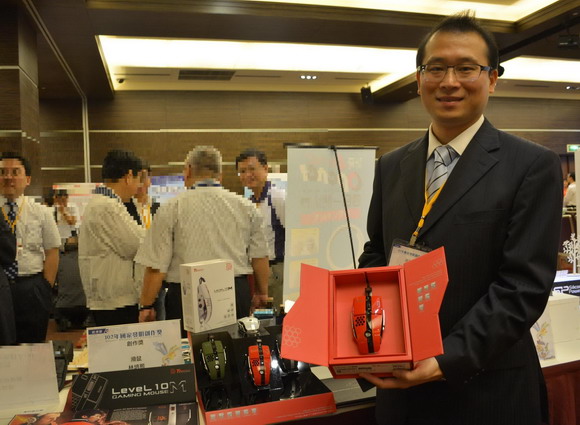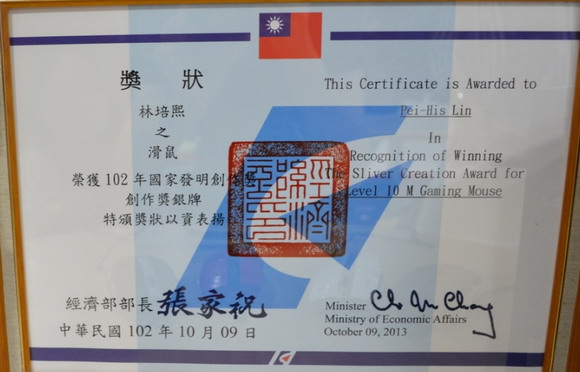 "The award is an important confirmation of the long-term corporate and product strategies! Our pioneering spirits are undiminished! Continuous innovation is an important core value to Thermaltake. Combining our vision and research for future e-Sports and digital entertainment trends, we extends the classic concept of Level 10 to e-Sports gaming peripherals together with BMW DesignworksUSA. With the Level 10 M Gaming Mouse proving its characteristic and distinctive design along with the outstanding range and high level of enjoyment, it not only establishes our autonomous key technology, but also reveals our significant technological strength to the world! " by the Chairman & CEO of Thermaltake Technology Group, Mr. Kenny Lin.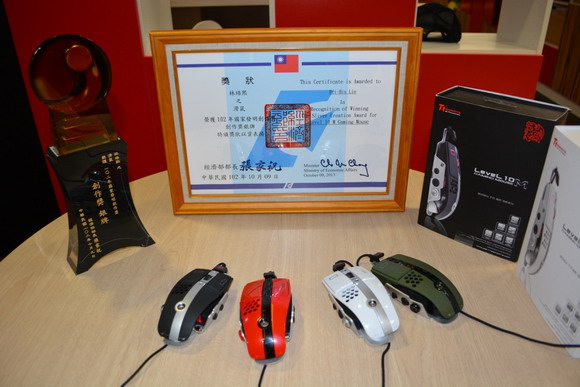 The Tt eSPORTS Level 10 M Gaming Mouse has been an outstandingly successful model and received numerous awards since its launch in 2012, including "COMPUTEX 2012 d&i Gold Award", "2012 Golden Pin Design Mark", "2012 GOOD DESIGNTM Award", "Taiwan Excellence Award 2013", and "iF GOLD Design Award 2013". Each award is a further indicator that the legend of Level 10 shows Thermaltake's innovative spirit and uncompromising persistence!

NVIDIA GeForce Experience: ShadowPlay. First Impressions.

The video quality is also very good as well. The image is very sharp and would almost convince me that I am not playing a video except for slightly flattened colors. Basically, it looks like live game play with a slightly uncalibrated monitor in Starcraft II. Pay close attention to the shade of orange in my username (Phopojijo). Players with decent monitors would know that just does not look right. Then again, from my understanding, orange is annoying to represent especially in the sRGB color space."

Splinter Cell: Blacklist @ LanOC Reviews

With the success of Ubisofts Assassins Creed series it is easy to forget that they have another widely successful stealth-action series up their sleeve. Tom Clancys Splinter Cell has been around since 2002 when it caught our attention with those ever recognizable glowing green trifocals. While the series hasnt had the annual release attention since 2006, Ubisoft Montreal still kept the series strong with the release of Splinter Cell: Conviction and this year Ubisoft Toronto take the reins with Splinter Cell: Blacklist. Promising to deliver the same stealth-action weve come to enjoy, it is time to take a look at the latest installment in the Splinter Cell series."

Football Manager 2014 (PC) Review @ HardwareHeaven.com

As with many other yearly refreshes (such as FIFA, F1, etc.) those who have the last version might not necessarily get the maximum value from this edition but anyone on 2012 or earlier will see significant advances."




NVIDIA The Way Its Meant to Be Played 2013 Press Event

Since the G-Sync monitors are designed to refresh with your frame rates, dips in FPS no longer affect your experience it`s all buttery smooth through and through. Words only go so far though. Seeing it in person was truly eye-opening. We were shown a live demonstration comparing a regular monitor to a G-Sync monitor with both an NVIDIA-made demo and the 2013 Tomb Raider reboot. You can watch a video I recorded of the whole thing, but keep in mind that the video is impacted by the limitations of my camera. While you`ll be able to notice some clear differences during certain points of the demo, particularly when rotation is enabled on the pendulum demo, the difference was even more striking in person."

Testing the Security of Your Website Part 2 @ Hardware Secrets

You should not publish email addresses on your website, as spammers run programs that sweep the web looking for email addresses to build a database to send spam or sell said database to other spammers. This kind of program looks specifically for the HTML code mailto:, meaning clickable email addresses are more prone to be collected by spammers."

NVIDIA GeForce GTX 650 On Linux

This week I featured the first Linux review of an AMD Radeon Rx 200 series graphics card in the form of an AMD Radeon R9 270X Curacao XT benchmarked on Ubuntu. If you`re looking to buy a new graphics card for use on the Linux desktop but prefer NVIDIA hardware or buying a GPU isn`t dependent upon the incomplete RadeonSI driver, being looked at today on Phoronix is the NVIDIA GeForce GTX 650 Kepler graphics card."

Tt eSPORTS VOLOS gaming mouse

We review the Tt eSPORTS VOLOS gaming mouse, featuring no less than 14 buttons, 9 on the sides. That means a lot of buttons to customize, but does it have the polish to meet its advertised functionality?

A Futurelooks News Flash - The AZiO Levetron Mech 5 Mechanical Gaming Keyboard Reviewed

There is a lot to be said about the benefits of a good gaming mouse for your PC. But one aspect that seems to be overlooked in these discussions, is the pairing of the right keyboard with that gaming mouse. It doesnt matter how awesome your gaming mouse may be if your $15 keyboard cant keep up. Thats why today we will be taking a closer look at a keyboard from AZiO called the Levetron Mech 5. While you struggle to say that name ten times fast, lets see if its a good fit for that performance gaming mouse youre considering or already own. *"

Tt eSPORTS Cronos Gaming Headset Review @ HardwareHeaven.com

Today on our test bench we will be taking a look at a headset from the Tt eSports range which supports both the PC and smartphone/tablet platforms. Recently we have seen a couple of excellent headsets from Tt eSports, the Console One aimed at both the PC and console market and the Shock gaming headset. Both of these served a different market but delivered on value for money and performance so our hopes are high for this model."