[>>]

[>>]

[>>]

[>>]

More>>

Search...

| | |
| --- | --- |
| Games | |

... 2 news stories awaiting approval
ASUS Gladius Review at HardwareHeaven

Recently ASUS launched a mouse which is designed to go the extra mile? or many extra clicks in fact. Today we check it out in our ASUS Gladius Review."

Sunset Overdrive Xbox One Game Review

Insomniac Games first foray into the Xbox One world is Sunset Overdrive and many have been wondering if they could pull off a quality game. Wonder no more."

AORUS Thunder K7 Gaming Keyboard Review

Ever heard of the brand AORUS? I hadn?t until this review, but I bet you?ve heard of the parent company, Gigabyte. That?s right, AORUS is Gigabyte?s gaming brand. The company currently makes a gaming keyboard, gaming mouse, some gaming laptops, and accessories such as the B7 gaming backpack. But don?t let the relatively new company name ?AORUS? fool you, these products carry the Gigabyte quality we?ve all come to know and appreciate. In this article, Benchmark Reviews tests the Gigabyte AORUS Thunder K7 cherry mechanical keyboard with detachable macro pad."

Tt eSPORTS Ventus Ambidextrous Gaming Mouse Review @ ThinkComputers.org

To all the Left-handed, Southpaws, wrong-handed individuals out there I feel ya, and so does Tt eSports. The Tt eSports VENTUS is build solid and professional for all left and right handed people. Its a great feeling mouse that wont take weeks to get a feel for it. It feels like a very common mouse and that is a plus in my book. The Vented body is more than just flash; it works for keeping your hand from getting hot on the mouse and helps to keep you gaming longer and faster overall and over time. The Tt eSports Ventus is built to last and is easy to travel with its own padded carry case. The programmable macros are easy to manipulate and understand and the speed of the mouse is shown when you change gears. Like a formula one race car it shows you what gear you are in."

Borderlands: The Pre-Sequel Review

Is it worth going vault hunting again, or are some seals best left unbroken? Kind of a toss-up here. Yes, I have said a lot about flaws in *Borderlands: The Pre-Sequel* and how there were apparently many design choices I would say were bad, but none were such that I would describe the game as bad. It is definitely a game I would not recommend paying full price for; it is best to wait for a good sale, and possibly for a GOTY. Also, play it with others if you can. The performance was very good while the graphics were traditional *Borderlands*, but, I feel, are in need of a high-resolution texture pack. Not necessarily one of those packs that require tons of VRAM, but enough so that the textures never look as ugly as some do. The story is what I wanted from it, but has some imperfections. Of course, I tend to be somewhat more critical of stories than most. The gameplay, however, had me shifting from apathy to anger fairly often. It was still not a bad experience, just one that really could have been (and should have been) better. *The Pre-Sequel* is not quite a `fail to recommend` game, but the only way I can comfortably recommend it is on sale or if you are going to play with others (preferably both)."

Logitech G402 Hyperion Fury FPS Gaming Mouse Review @ ThinkComputers.org

When I first started getting into PC gaming one of the companies that really stood out for gaming mice was Logitech. It seemed everyone I knew was rocking a Logitech gaming mouse. With the popularity of PC Gaming and eSports there have been many gaming peripherals companies pop up like ROCCAT, Tt eSPORTS and Mad Catz. Its crazy to realize, but I havent used a Logitech mouse in years. Well they have sent me their brand new gaming mouse, the G402 Hyperion Fury. Logitech has coined this mouse as the worlds fastest gaming mouse and it is made for FPS gamers. Since I mainly play FPS games, this should be a good fit. The mouse features Logitechs Fusion Engine, 8 programmable buttons, 32-bit ARM processor, on the fly DPS switching and much more. Will this mouse make me think of Logitech as a gaming company again? Read on and find out!"

Tt eSPORTS Challenger Prime Gaming Keyboard Review @ Legit Reviews

We have just posted up our review of the Challenger Prime Gaming Keyboard from Tt eSPORTS. This is a membrane keyboard that offers a ton of features for a very good price. While it`s not perfect, for $30 you can`t go wrong. If you want a new gaming keyboard and are on a budget, make sure you consider the Challenger Prime. Our review has all the details."

Tt eSPORTS Challenger Prime Keyboard Review - BCCHardware

This brings me to my first real complaint; and that is that the multimedia keys are unlit! I found myself sitting in the dark trying to remember where each key is. This is not a deal breaker but is a disappointment, although the media keys are nice and function very well."


Func HS-260 Review @ ocaholic

The HS-260 is the latest stereo headset from Func, which is actually Fractal Designs gaming division. This headset features an ergonomic design with generously sized earcups and therefore this product should offer great comfort even during long gaming sessions. Additionally in the delivery there are two ear cushions made of leather and what`s also practical is thae fact, that the microphone is removable."



SteelSeries Siberia V3 Review @ Vortez

The design is definitively `Siberia` and has been crafted with expert precision. They have improved the retractable microphone, upgraded the drivers to the latest generation of SteelSeries speaker drivers that have been refined to give a `tournament grade` soundscape tailored for gaming. Meaning better situational awareness and separation in sound effects in game. The most noticeable change is that the V3 features no inline remote and has moved the microphone mute switch on the left side earcup. This makes the setup process significantly simpler, and easier to use for the end user who are often faced with various stages of volume management with today`s devices."

Aorus Thunder K7 Mechanical Gaming Keyboard Review @HiTech Legion

The Aorus Thunder K7 Mechanical Keyboard plus Macro keypad surely helps us to achieve the best possible computing experience. If you are looking to enter the winners circle, the Aorus K7 can help you get there. With 100 programmable macro keys, six different on the fly selectable profiles, Cherry MX switches, and the flexibility to customize the layout to fit your style, Aorus has your experience covered."


Alien: Isolation review: tested with 20 GPUs

Alien: Isolation, the latest game in the popular Alien franchise, was released on 7 October. Developed by The Creative Assembly, the game is described as being a "first-person survival horror stealth game". Something for just about everyone, we'd say. We tested the game using twenty contemporary GPUs to determine whether it is AMD or Nvidia that offers the best performance for this game.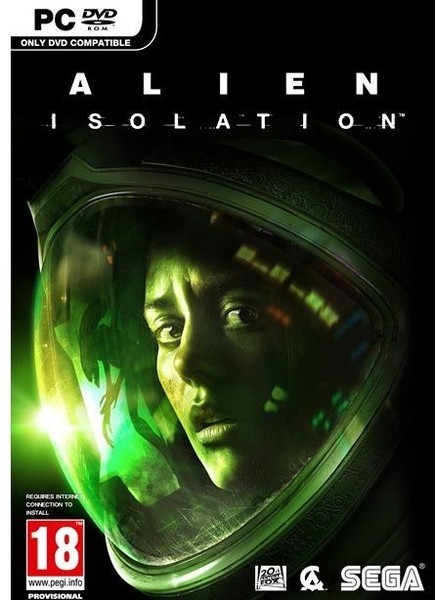 The tests are run with three resolutions (1920x1080 Full HD, 5760x1080 3x Full HD and 3840x2160 Ultra HD), all with both medium and ultra settings.



The best Guides by the best writers on the internet; PCSTATS Beginners Guides explain computers, software, and all those other wonderful things that cause you frustration.

Learn how to use your computer better, master the internet while protecting yourself, and know what to do when your hard drive kicks the bucket.



"Get the 'Stats and Stay Informed!"