| | |
| --- | --- |
| Cases | |

... 13 news stories awaiting approval
Corsair Graphite Series 760T Full Tower Computer Case Review

The latest 760T case from Corsair takes part of the Graphite series and features specially designed side panels which allow a full-view of the system during operation. The inside quite spacious and was built with both air and water cooling in mind. Thanks to the modular drive cages, we have multiple mounting possibilities and the integrated fan controller allows running in both Silent (7V) and Full Speed (12V) modes.

Silverstone Raven Z RVZ01 Mini-ITX Case Review

Unveiled at CES this year, the latest member to Silverstone's Raven family quickly gained recognition for being the ultimate Steam Machine enclosure. Called the Raven Z RVZ01, this gaming chassis is among the best compact designs we've seen for cramming a fully-fledged enthusiast PC into an impressively small space.

Bitfenix Prodigy M M-ATX review @ Bjorn3d.com

When we tested the Bitfenix Prodigy back in October 2012 we were very impressed. It turned out to be a great case for a mini-ITX motherboard. With the Prodigy M Bitfenix has taken the same shell and changed the internals so we now get to fit a M-ATX-motherboard in the same case. Does Bitfenix have another winner on their hands? Read on to find out."


In Win 901 Aluminum Mini-ITX Case Review

"In Win has been known to release some pretty unique PC chassis; their design team have some pretty creative ideas when it comes to its aesthetics and overall style. We are looking at an In Win chassis that gave us a WOW factor at first glance. The In Win 901 mini-ITX chassis has a very sleek and elegant design. Its aluminum construction combined with tempered glass just screams sophistication. Let's break down the In Win 901 Aluminum mini-ITX Chassis and see if this classy design meets the build quality and functionality to match its initial WOW factor."

Corsair Obsidian 450D

The Corsair 450D is the smallest of the Obsidian family, yet offers the same cool and clean looks, a potent feature set all at a price tag of 120 USD - which is 20 dollars less than the 550D, but also 20 dollars more than the 350D. Is there enough room for the 450D to fill such a gap, or will it end up taking the wind out of either neighbors in the case family?

Fractal Arc XL @ LanOC Reviews

It's a little crazy to think that just a few years ago Fractal stormed the market with their Scandinavian designs. Now Fractal is a common name in the enthusiast scene. They were able to do this because they never compromise on their design philosophies and their high build quality. As it turns out, people want a good product at a reasonable price, who knew right? Well today, I have the chance to take a look at a case from their Arc series of cases that are designed for increased cooling while still giving you the "fractal" styling that we know and love. Specifically today, I will check out their Arc XL, their largest model. I'm excited to see what sets the Arc XL apart from the competition and from Fractals other product lines.

Thermaltake Core V71 Full-Tower Case Review

Thermaltake is no stranger to the computer chassis market. With Reddot design awards for their Chaser A71 and Level 10 enclosures, they aren't afraid to try different approaches to chassis design. With their new Core V71 Full Tower chassis, Thermaltake is offering an E-ATX capable enclosure that is both versatile and adaptable. Focusing on performance with either air or liquid cooling, the Core V71 offers an unprecedented level of flexibility and customization.

Bitfenix Collosus Mini ITX Case Review

"Lately it seems I have been covering the smaller side of things in reviews. If you read any of them, you will know that I am not a big fan of the diminutive size of Micro and Mini anything when it comes to computing. The bigger the better has been my motto. Despite this, not too long ago I had the chance to experiment with some of the newer small offerings from Bitfenix in the form of the Prodigy M. I freely admit that I had a change of heart and Bitfenix is now giving me the chance to go even smaller with a Mini-ITX based Colossus M in an effort to fully rehabilitate my aversion to pint size PCs! If it is anything like the Prodigy M, they might just succeed. Let's dig in and find out!"

Cooler Master Elite 110 Mini-ITX Case Review

The Coolermaster Elite 110 is a small chassis with a big heart. It has the ability to be many things, but are they the things that you are wanting from the diminutive Mini-ITX sized case?

NZXT Phantom 240 Case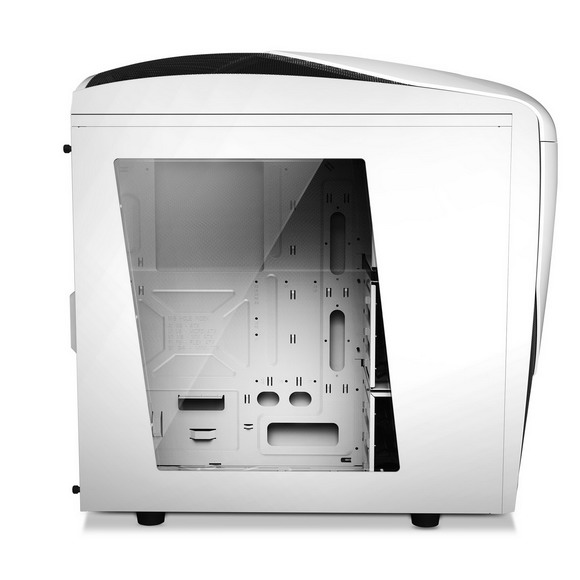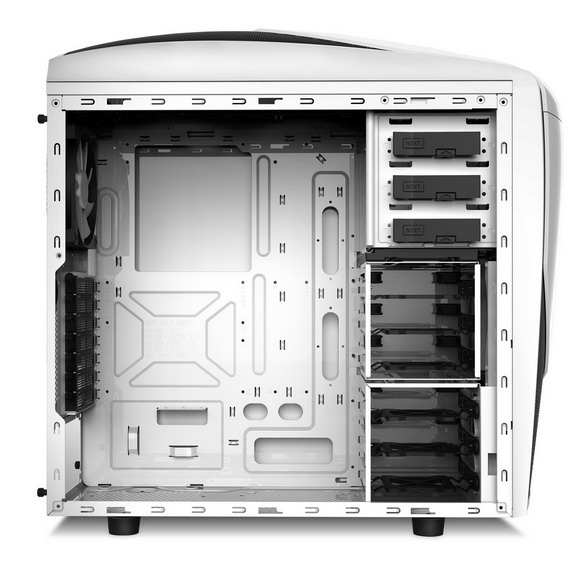 NZXT has announced a new addition to the Phantom family, the Phantom 240! The P240 offers a refreshing new design with a full-view window while keeping its signature asymmetrical shape. The case also includes two FN V2 120mm case fans. NZXT's Phantom 240 will be available for $69.99 shortly, according to the manufacturer.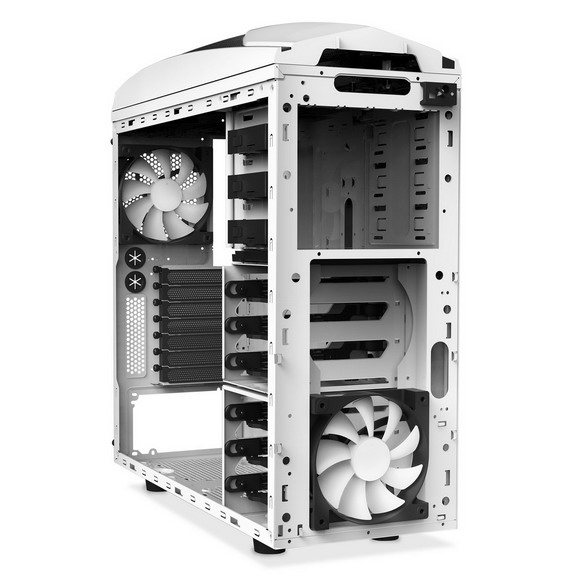 Cooler Master Silencio 652S Case

The Cooler Master Silencio 652S is the next PC-Case in the Technic3D office. The 652S supports ATX and Micro-ATX motherboards and have place for 8x 120mm or 4x 140mm Cooling-Fans. We will check this and many more in the following Review."

Zalman ZM-VE300 USB 3.0 External Drive Case Review @ Legit Reviews

Zalman is probably most widely known for their cooling products but they also have quite a few other product lines that cover quite a few categories, including storage. In that realm, they have quite a useful little tool with their ZM-VE300 USB 3.0 external drive case. As the name implies, it can be used as an enclosure for any 2.5? drive allowing it to connect to any USB capable computer, but that?s not all. Read on to find out the rest!"

SilverStone PS10 Case Review

"Are you in the market for a budget priced chassis that looks like you spent more? Introducing the PS10 case from SilverStone, a mid-tower case that offers a wide variety of hardware configurations and cooling support. SilverStone frequently leans toward a more budget build of case, yet their cases don't lack for interesting character which appeals to many builders. Can the new PS10 live up to both of these expectations? Read on to find out."

CM Storm Recon Review

The gaming mouse is a very subjective device and for a gamer is always difficult find the perfect model. On the market and there are many models with various shapes, sizes and customization possibilities. Cooler Master with Recon offers an optical mouse for left-handed and right-handed, with 11 customizable keys and the Avago ADNS-3090 sensor.