| | |
| --- | --- |
| Cases | |

... 20 news stories awaiting approval
[LATEST]
Corsair Graphite 760T Full Tower Case Review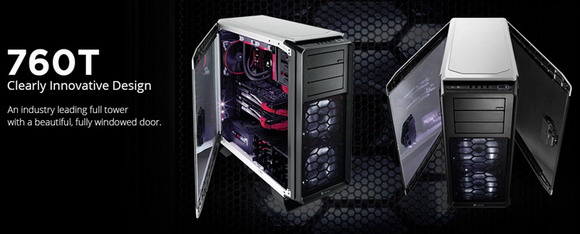 The Obsidian 760T is essentially a 750D with a lot more "oh" and "ah". Flashier on the outside, it sports a more elaborate look, a choice of two colors, a huge window, and a bit more lighting. It even comes with a fan controller right out of the box.

In Win tou Review: All-Glass Case Offers Plenty of Flair, for a Price

The In Win tou is an $800 enclosure inspired by glass architecture and named after the Chinese word for "transparent". Its tempered glass panels are finished with a special coating that turns the outside into a mirror when your PC is off. However, true to its name, when illuminated from the inside with the computer on, the tou's mirror coating becomes transparent.

Raidmax Cobra Z Case Review

"Are you in the market for a budget priced chassis that looks like you spent more? Introducing the Cobra Z from Raidmax, a mid tower case that offers a wide variety of hardware configurations and cooling support. Raidmax frequently leans toward a more budget build of case, yet they don't seem to be lacking the interesting character which appeals to many builders. Does the new Cobra Z live up to the expectations builders look for in a budget case? Read on to find out."

Cooler Master Elite 110 Mini-ITX Case Review

Many enthusiasts now days are trying their hands at minimizing their PC footprint. Mini-ITX motherboards have progressed a long ways in terms of stability and feature set in the last three years. Cooler Master has a new solution for those looking to minimize while not giving up cooling or features in their Mini-ITX enclosure.

Aerocool GT-S White Full Tower Chassis Review

There is a big market out there for PC products that are unique, that have that certain X-factor that really makes them stand out. This is especially true in the gaming market, where custom rigs and flamboyant chassis design often prove popular with those building their own gaming system, there is often a desire to have something awesome next to your desk that you would want to show off to your friends. Aerocool have already produced some pretty epic chassis designs over the last few years, just look at the X-Predator, the BX500 and the Dead Silence Cube, they obviously know how to make a great product that can stand-out, question is, can the do it again? The GT-S White Edition has been designed to look like a blend of PC case and sports car, maybe even a little bit of Transformer thrown in their for good measure. There is a black edition of the case available, but Aerocool were kind enough to send us the white edition, of course specifications remain the same between each colour choice. As you can see from the specifications below, the GT-S is a very capable chassis, it has room for a wide range of motherboards all the way up to XL-ATX, which you'll need if you're wanting to take full advantage of the 10 expansion slots, making this a tempting choice for quad-GPU configurations. Those looking for plenty of storage will not be disappointed either thanks to a large set of 5.25?, 3.5? and 2.5? drive bays.

Colossus Micro-ATX case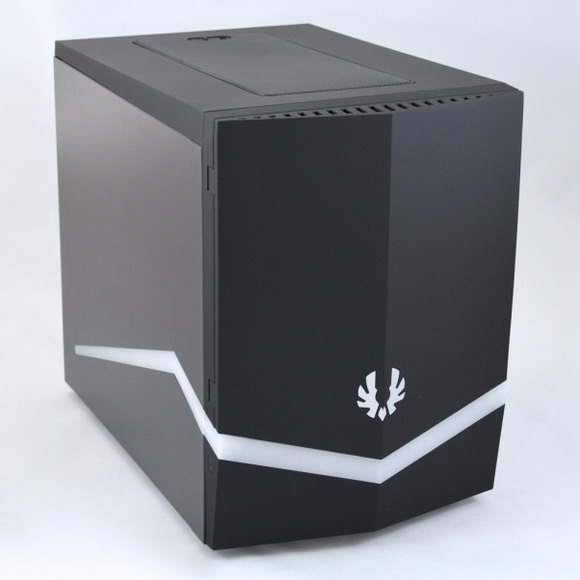 As the PC industry has evolved over the last decade, the days of high-performance rigs requiring large towers and full-size ATX and E-ATX motherboards are gone. Of course there is still a market (and need) for full tower systems, and the majority of enthusiast motherboards available are still full ATX. But the evolution in process technology and platforms has allowed for more and more to be done within a smaller footprint, and the micro-ATX form factor has emerged as a solid option for anything from budget systems to extreme multi-GPU gaming powerhouses. Regardless of the path you choose, all of those sweet components need a home, and finding the right computer case has long been a very personal odyssey.

Nanoxia Deep Silence 5 Mid-Tower Case Review

"Nanoxia Deep Silence cases are well known in Europe and designed for both cool and quiet performance. Today will be looking at the Deep Silence 5 Mid-Tower chassis. This innovative case is part of a new line of future products, whose objective is to offer the perfect symbiosis of ideal system cooling and sensationally low noise levels in one package. The focus was always on two requirements: minimize noise and minimize system temperatures. It is also designed especially for the use in high-end PC- and gaming systems."

NZXT Source 530 Case Review

Today we are going to take a look at the NZXT Source 530 case which has been designed to offer a balance between features and affordability. It is available for around the £80 mark, targeting a mass audience. There are a number of other manufacturers who have strong offerings around £80 and even NZXT themselves have a number of models at a similar price point. Is the Source 530 good enough to warrant consideration?

Cougar MX300 Midtower Gaming Case Review

Do-it-yourself PC chassis manufacturers continue to bring new products to market at a steady pace. While many such manufacturers gear the bulk of their offerings to the mid-level and enthusiast market, some companies have recognized the need for more budget-builder-friendly versions, especially for gamers


Cooler Master Elite 110 Mini-ITX Computer Case Review

Other than some ing issues and having to work with the power supply outside the case we really liked the Elite 130. It is one of the smallest cases on the market with room to support a mid-range gaming system and still only take up a square foot on your desktop. Also, at just $50 the Elite 110 is a real bargain.

XFX TYPE01 Bravo Midi-Tower Gaming Chassis Review

XFX enters the chassis market with the Type01 Bravo, a mid-tower case priced at $129.99 USD. Despite its visible XFX branding, the exterior isn't initially as outwardly stylistic as competing cases for enthusiasts. Hit our review to see if there's more in store for the Type01 under the hood.

Bitfenix Shadow Review @ ocaholic

Bitfenix found its niche in the market for PC cases and one of their most successful cases certainly was the Prodigy. Today we`re having another one of BitFenix` cases for review, which is called Shadow. It is basically a mid-range chassis and it comes with a few decent features as well as a sleek design."

Thermaltake Urban T81 Extreme Full Tower Chassis Review

Thermaltake Urban T81 Extreme Full Tower Chassis Review Thermaltake have already got some very cool and very popular enthusiast grade chassis on the market, the Level 10 GT and the Chaser A71 are both great examples of this. Their Urban series was launched last year and has gone from strength to strength as Thermaltake expand the series, and now we see the new top king of the range with the release of the Urban T81. The Thermaltake Urban T81 is an absolutely beast, we first saw this chassis out at CES 2014 and we were blown away by what it was capable of, so I'm very happy to see it here at eTeknix HQ. It's been packed with features that make it a formidable weapon for ultra-high end system builds, tailored to not only meet the demands of modern water cooling solutions, but also provide some industry leading air cooling options too. As you can see from the rather extensive specifications below the chassis is capable of holding plenty of storage in both 2.5? and 3.5? formats. It also features a built-in fan controller and most impressively it comes with not one, not two, but three high quality 200mm fans pre-installed! As well as an extra 140mm fan in the back; as far as pre-installed fans are concerned, the T81 is way ahead of the rest of the market.

Cooler Master HAF Stacker @ techPowerUp

Cooler Master is joining the fray of extra large cases, but is making things modular in the process. With that in mind, the HAF Stacker was born. Will it show others how it is done, although late to the game? We take the HAF Stacker and shuffle its parts around a few times to see what it has to offer over offerings by other brands."

Cooltek W1 Case

The Cooltek W1 is the next PC-Case in the Technic3D office. The W1 supports Mini-ITX motherboards and have place for 2x 120mm or 4x 140mm Cooling-Fans. We will check this and many more in the following Review."