| | |
| --- | --- |
| Cases | |

... 6 news stories awaiting approval
Phanteks ENTHOO EVOLV ITX Computer Case Review

Little computer cases have gotten to be big business since the motherboard companies started building enthusiast featured mini-ITX motherboards. Phanteks' new EVOLV ITX case is not so little however as it is keeping in mind that users may want room to build their own water cooling loops or need room for a couple of AIO coolers.

Thermaltake Core X5 Cube Chassis Review

At CES 2015, Thermaltake introduced us to their Core X line which included three models, X1, X2 and X9. Each of them was designed for different size of motherboards but maintained the ability for the end user to customize the chassis to fit their specific need The Thermaltake Core X5 is one of their latest cube chassis, designed to support up to an E-ATX motherboard, and support a wide range of cooling options. Read on to learn more about it and see how our build went.

Cooler Master MasterCase Maker 5 Review

Cooler Master has been teasing us with the MasterCase Maker 5 for quite some time and finally the wait is over. We have previously seen the MasterCase 5 and Pro 5 (and rather liked the Pro) but what we really wanted was the Maker 5.

Review: Phanteks Enthoo EVOLV ATX Tempered Glass Edition @ Custom PC Review

Today we're taking a look at the latest of the Enthoo EVOLV chassis lineup, the Enthoo EVOLV ATX Tempered Glass, which is a slight variation of the previously released Enthoo EVOLV ATX. As the name suggests, this new variation replaces the aluminum side panels found on the EVOLV ATX with full, tempered glass panels..."

NZXT Manta Case Review

"The NZXT Manta Case arrived Technic3D. The Manta supports Mini-ITX motherboards and have place for 5x 120mm or 4x 140mm Cooling-Fans. We will check this and many more in the following Review."

Cooler Master MasterCase Maker 5 Review

With the MasterCase Maker 5, Cooler Master introduces a new mid-tower case, which is compatible with high-end components. The MasterCase Maker 5 is the new flagship model which comes with a few interesting accessories like radiator brackets and additional HDD cages. In addition there are more goodies such as a modular HDD mounting system and a mid-plate to hide the power supply away. Overall this sounds like an interesting product and we're curious whether CoolerMaster is able to convice.


NZXT Manta

Long gone are the days when cases were ugly, beige and just plain boring. These days it takes a lot more to get the attention of computer users. Some cases focus on looks, other on silent performance and so on. The NZXT Manta is a case that not only looks great but it also comes with the promise of silent performance, and excellent cable management options. It only supports mini-ITX-motherboards but the added size compared to other more compact small cases is made to good use. Read on to find out why we think this is a great case.

Razer Blackwidow X Chroma @ LanOC Reviews

Its hard to believe but the Razer Blackwidow design has been around for a really long time compared to other peripherals. Every year they have reintroduced it with small changes, new backlighting colors, their new switches, and later on RGB with the Chroma line. They have also had a few different variations with tournament editions and ultimate editions. Well for the first time in a long time, this year, Razer introduced a heavily changed called the Blackwidow X. They have it in a Chroma model as well as an Ultimate model but the main goal with the X was to change things up and little and offer a slightly cheaper offering. Oddly enough the lower priced option actually drops some of the plastic and has an open aluminum frame. So today I'm going to check out that and see what else the Blackwidow X Chroma has to offer.

NZXT Manta mITX Computer Case Review

I have said this before: Beauty and innovation never come cheap, but the NZXT Manta is worth taking the dive for a roomy and non-restricting chassis.

Thermaltake Core X71 Case Review

The Thermaltake Core X71 arrived Technic3D. The X71 supports ATX, Micro-ATX and Mini-ITX motherboards and have place for 4x 200mm, 10x 120mm or 12x 140mm Cooling-Fans. We will check this and many more in the following Review."

plenty of room for a small form-factor

The Define Nano S is a fantastic enclosure for the money. It's no small feat to produce an enclosure at this price-point that looks good, performs well, and offers a wonderfully simple build experience. Fractal Design has a winner with their smallest Define enclosure, and the Nano S gets my enthusiastic endorsement!"

Dark Base 900 Chassis

We recently had some time to chat with Aaron Licht about the upcoming be quiet! Dark Base 900 Chassis. This chassis is due for release at the end of June 2016 and Aaron takes us through all the main features, as well as a couple of unique talking points. As always KitGuru will be on hand to give our full indepth analysis in a few weeks time.

Get Ready to Dominate with the H440 EnVyUs

NZXT and Team EnVyUs proudly announce today the H440 EnVyUs. NZXT's flagship mid tower, revamped by the fabled Boys in Blue, provides the ultimate case in both style and performance.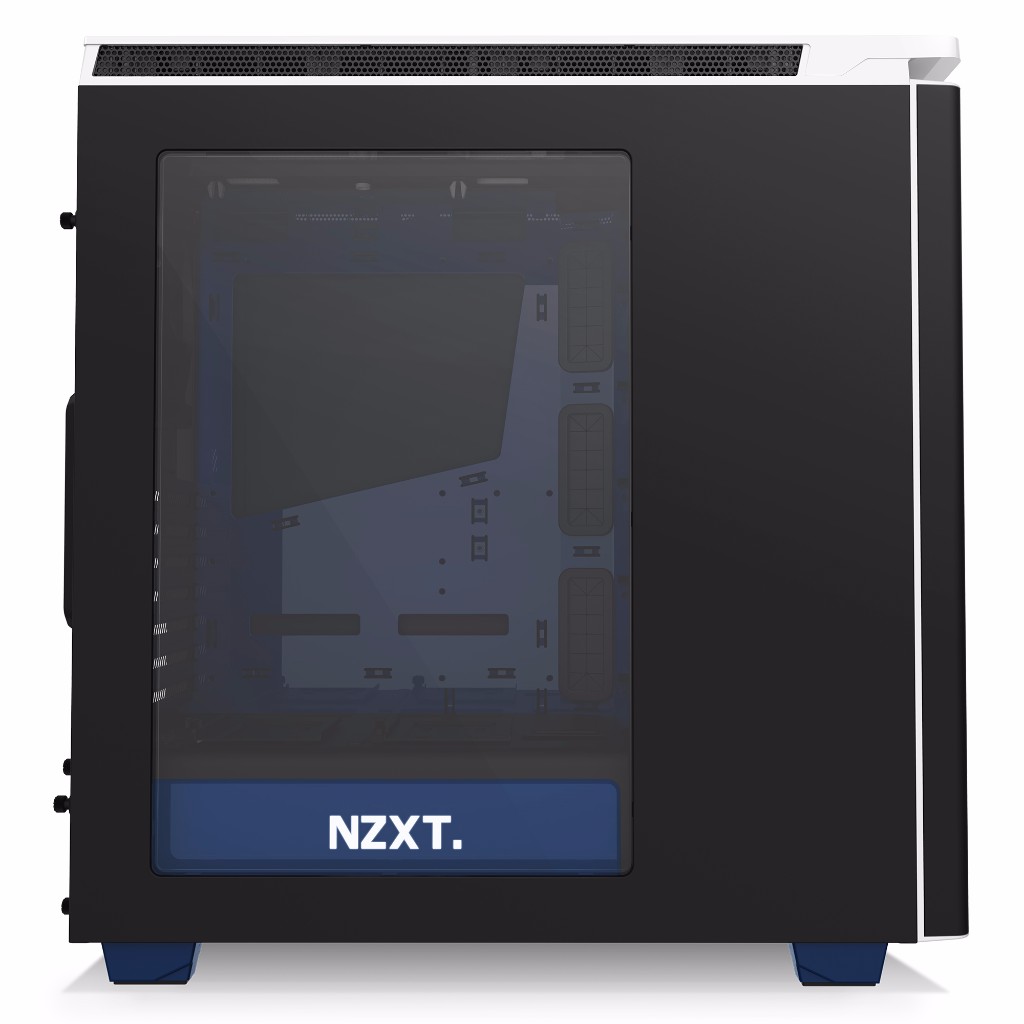 Designed with a unique Team EnVyUs twist, the exciting new H440 EnVyUs offers the same well-known premium build and breakthrough features that has made the NZXT H440 a leader in the industry. Available in Team EnVyUs's iconic #BoysInBlue signature colors and branded with the team's official badge, the special edition case streamlines PC DIY for both eSports and Team EnVyUs fans across the world.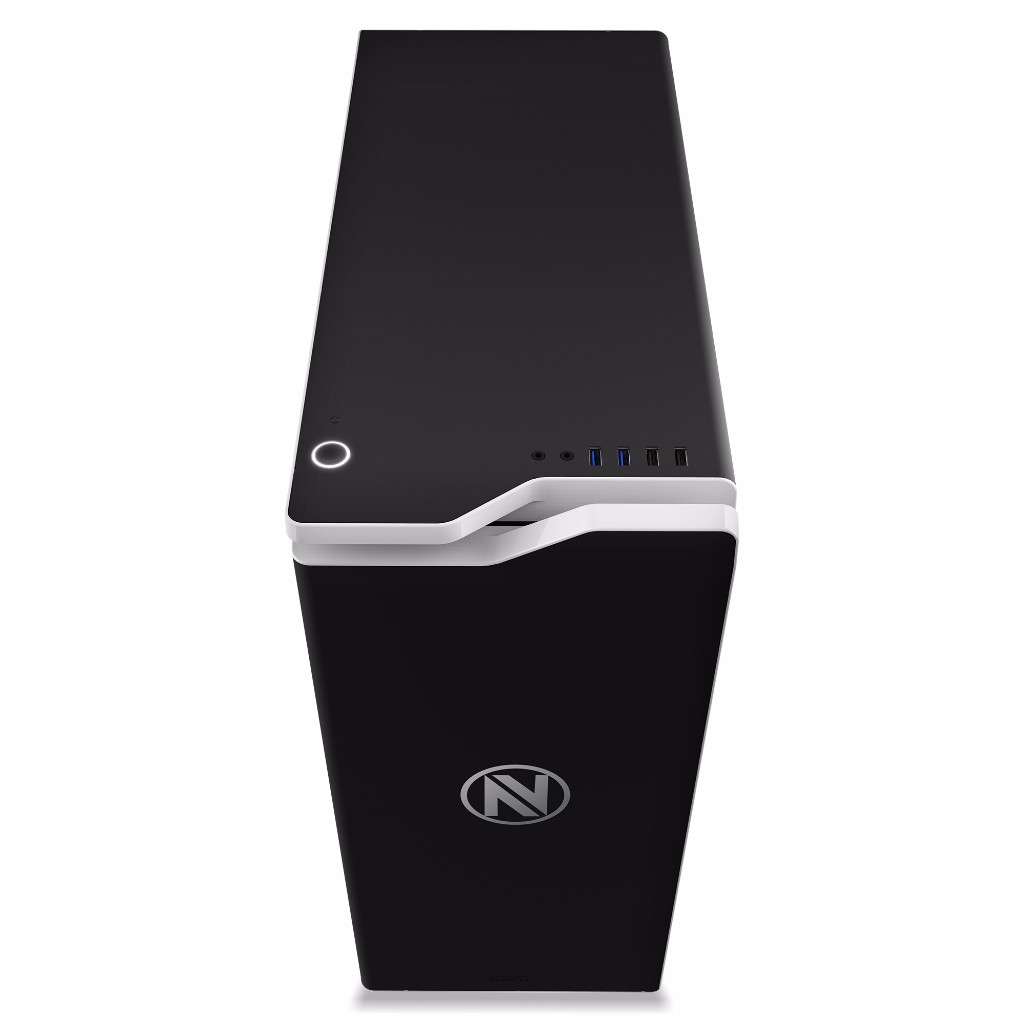 "Being able to empower not just PC gaming but the eSports community with quality choices for PC building is important to NZXT," says Johnny Hou, NZXT's founder and CEO. "That is why joining forces with Team EnVyUs made perfect sense for us. Their take on the H440, a case designed to allow anyone to create a build to be proud of, is a great choice for the eSports and PC gaming communities we are passionate about."
"We know the NZXT brand as having a great combination of style and performance. Both of those things are very important to our team," said Team EnVyUs Managing Director Mike Rufail. "Our new H440 case reflects that and I think it's something anyone who owns the case will experience."
H440 EnVyUs leverages the award-winning design of the NZXT H440 series with its Team EnVyUs aesthetics to better impact eSports fans. Sporting the official #BoysInBlue blue with white trim and branded with the official Team EnVyUs badge the H440 EnVyUs is the perfect showpiece for the Team EnVyUs fan.
As the first PC case in the world to remove optical drive bays from the chassis, NZXT's H440 delivers massive storage potential and 80% more cable management than competing mid towers. Full steel chassis, drive bays, and panels, coupled with an integrated power supply shroud continues NZXT's commitment to bringing the best to the PC DIY community.
Created for the most passionate of gamers, the H440 EnVyUs is designed to deliver high caliber gaming performance. Included closed-cell sound dampening means your case will never interfere with your gaming communication. Additionally, full support for liquid cooling radiators up to 360mm and the inclusion of four NZXT FNv2 case fans, keeps the H440 EnVyUs running cool during the most intense gaming situations for only $140USD!

NZXT Manta mITX Computer Case Review

I have said this before: Beauty and innovation never come cheap, but the NZXT Manta is worth taking the dive for a roomy and non-restricting chassis.

Zoostorm StormForce Inferno 805 Review

In the spotlight today is the Stormforce Inferno 805; a VR-ready computer system designed by Zoostorm. Inferno 805 makes use of the Intel Z170 chipset and therefore takes advantage of the Intel Core i7-6700K. As well as a quad-core processor, Zoostorm has also included 32GB DDR4, NVIDIA's GTX 980Ti and some M.2 storage to deliver excellent performance for the most demanding of 3D processing tasks.