| | |
| --- | --- |
| Cases | |

... 4 news stories awaiting approval
Razer Blackwidow X Chroma @ LanOC Reviews

Its hard to believe but the Razer Blackwidow design has been around for a really long time compared to other peripherals. Every year they have reintroduced it with small changes, new backlighting colors, their new switches, and later on RGB with the Chroma line. They have also had a few different variations with tournament editions and ultimate editions. Well for the first time in a long time, this year, Razer introduced a heavily changed called the Blackwidow X. They have it in a Chroma model as well as an Ultimate model but the main goal with the X was to change things up and little and offer a slightly cheaper offering. Oddly enough the lower priced option actually drops some of the plastic and has an open aluminum frame. So today I'm going to check out that and see what else the Blackwidow X Chroma has to offer.

NZXT Manta mITX Computer Case Review

I have said this before: Beauty and innovation never come cheap, but the NZXT Manta is worth taking the dive for a roomy and non-restricting chassis.

Thermaltake Core X71 Case Review

The Thermaltake Core X71 arrived Technic3D. The X71 supports ATX, Micro-ATX and Mini-ITX motherboards and have place for 4x 200mm, 10x 120mm or 12x 140mm Cooling-Fans. We will check this and many more in the following Review."

plenty of room for a small form-factor

The Define Nano S is a fantastic enclosure for the money. It's no small feat to produce an enclosure at this price-point that looks good, performs well, and offers a wonderfully simple build experience. Fractal Design has a winner with their smallest Define enclosure, and the Nano S gets my enthusiastic endorsement!"

Dark Base 900 Chassis

We recently had some time to chat with Aaron Licht about the upcoming be quiet! Dark Base 900 Chassis. This chassis is due for release at the end of June 2016 and Aaron takes us through all the main features, as well as a couple of unique talking points. As always KitGuru will be on hand to give our full indepth analysis in a few weeks time.

Get Ready to Dominate with the H440 EnVyUs

NZXT and Team EnVyUs proudly announce today the H440 EnVyUs. NZXT's flagship mid tower, revamped by the fabled Boys in Blue, provides the ultimate case in both style and performance.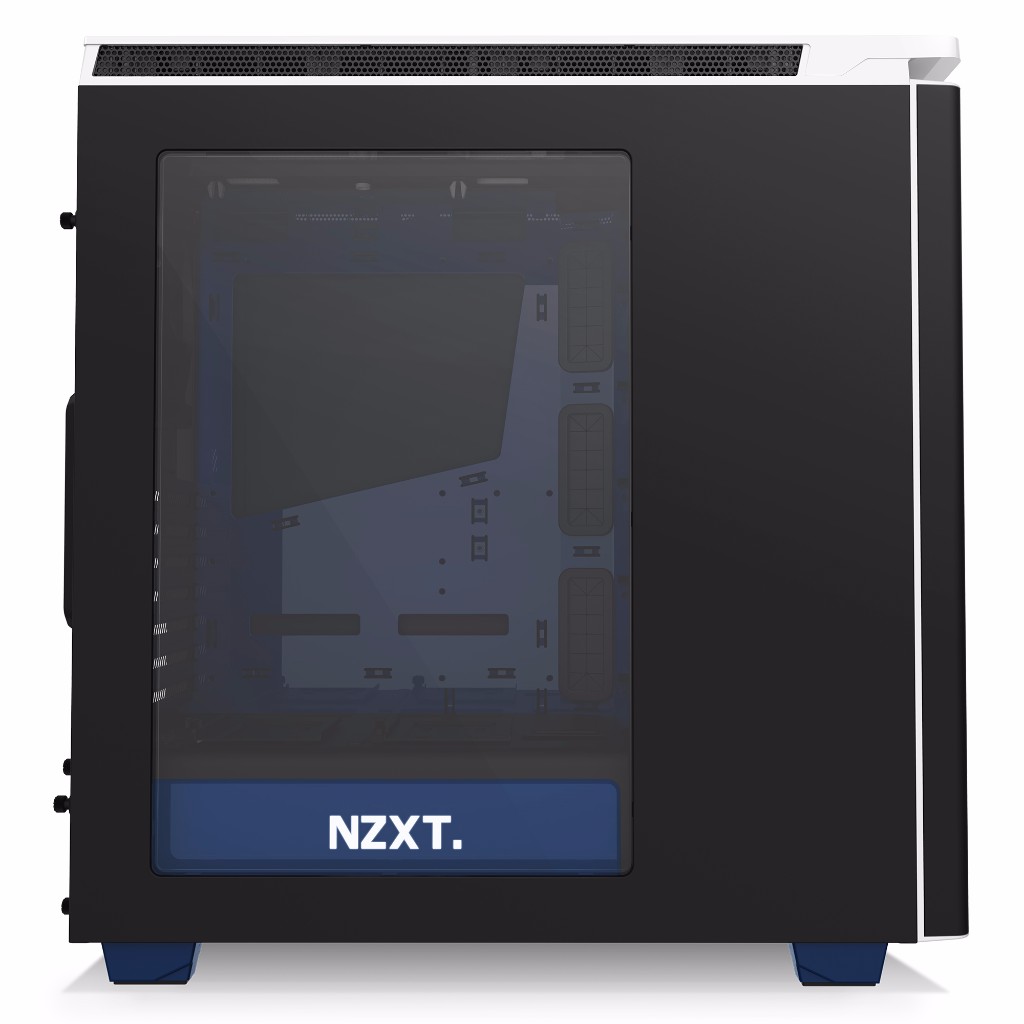 Designed with a unique Team EnVyUs twist, the exciting new H440 EnVyUs offers the same well-known premium build and breakthrough features that has made the NZXT H440 a leader in the industry. Available in Team EnVyUs's iconic #BoysInBlue signature colors and branded with the team's official badge, the special edition case streamlines PC DIY for both eSports and Team EnVyUs fans across the world.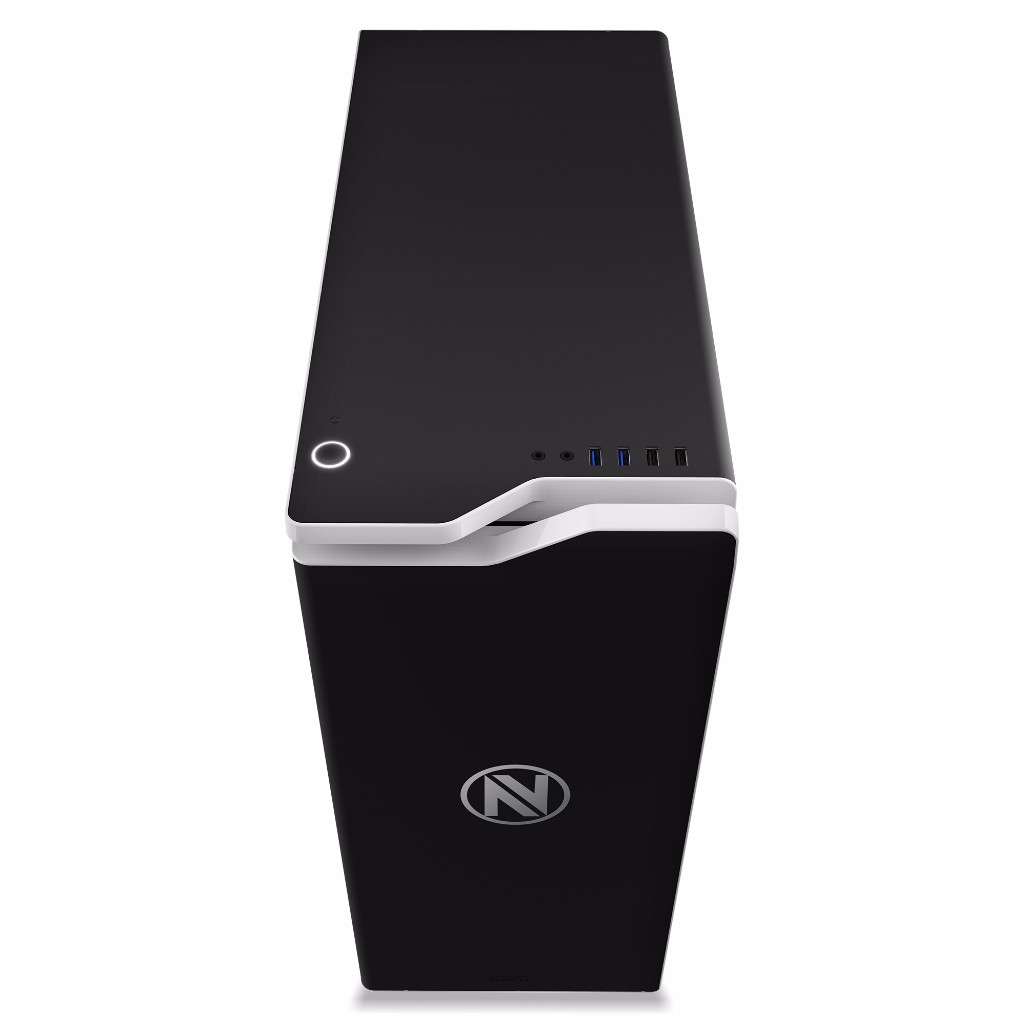 "Being able to empower not just PC gaming but the eSports community with quality choices for PC building is important to NZXT," says Johnny Hou, NZXT's founder and CEO. "That is why joining forces with Team EnVyUs made perfect sense for us. Their take on the H440, a case designed to allow anyone to create a build to be proud of, is a great choice for the eSports and PC gaming communities we are passionate about."
"We know the NZXT brand as having a great combination of style and performance. Both of those things are very important to our team," said Team EnVyUs Managing Director Mike Rufail. "Our new H440 case reflects that and I think it's something anyone who owns the case will experience."
H440 EnVyUs leverages the award-winning design of the NZXT H440 series with its Team EnVyUs aesthetics to better impact eSports fans. Sporting the official #BoysInBlue blue with white trim and branded with the official Team EnVyUs badge the H440 EnVyUs is the perfect showpiece for the Team EnVyUs fan.
As the first PC case in the world to remove optical drive bays from the chassis, NZXT's H440 delivers massive storage potential and 80% more cable management than competing mid towers. Full steel chassis, drive bays, and panels, coupled with an integrated power supply shroud continues NZXT's commitment to bringing the best to the PC DIY community.
Created for the most passionate of gamers, the H440 EnVyUs is designed to deliver high caliber gaming performance. Included closed-cell sound dampening means your case will never interfere with your gaming communication. Additionally, full support for liquid cooling radiators up to 360mm and the inclusion of four NZXT FNv2 case fans, keeps the H440 EnVyUs running cool during the most intense gaming situations for only $140USD!

NZXT Manta mITX Computer Case Review

I have said this before: Beauty and innovation never come cheap, but the NZXT Manta is worth taking the dive for a roomy and non-restricting chassis.

Zoostorm StormForce Inferno 805 Review

In the spotlight today is the Stormforce Inferno 805; a VR-ready computer system designed by Zoostorm. Inferno 805 makes use of the Intel Z170 chipset and therefore takes advantage of the Intel Core i7-6700K. As well as a quad-core processor, Zoostorm has also included 32GB DDR4, NVIDIA's GTX 980Ti and some M.2 storage to deliver excellent performance for the most demanding of 3D processing tasks.

NZXT Manta mITX Computer Case Review

I have said this before: Beauty and innovation never come cheap, but the NZXT Manta is worth taking the dive for a roomy and non-restricting chassis.

Case Mod Friday: Tt Desk

"Welcome to another Case Mod Friday showcase! This week we have Peter Brands' "Tt Desk" build. Here is what he had to say about it, "Some might know me from my desk-pc builds 'L3p D3sk' and 'Cross Desk' or scratch build 'L3pipe'. I have to admit I'm not really a competitive casemodder, more a passionate liquidcooling enthusiast. But with the Tt P5 and the idea I have as you can see in the banner I just couldn't resist""

Fractal Design Define R5 Review

About a year ago we tested the Fractal Design Define S case. This ATX case with noise reducing elements provides plenty of space for water-cooling. We were so convinced by this inconspicuous case that it was awarded the OCinside price-tip award. This time we are going to test the Define R5 which was the basis for the Define S but shows some significant differences. Its predecessor Define R4 was already a blockbuster and was often recommended in forums if you were looking for a simple but high-quality case with noise reduction. In our test we are going to show you the differences to the Define S and if the Define R5 can live up to its predecessor.

Razer BlackWidow X Chroma Review

Though released a few months ago, we now manage to have a hands on with the BlackWidow X Chroma, something we are rather excited to see. The key differences over the BlackWidow Chroma, is that the BlackWidow X Chroma(BWXC) has a footprint that is approximately 10% smaller, freeing up some precious desk space, as well as having an attractive exposed metal top plate design. The added bonus is, that the BWXC is £15 cheaper than the standard BlackWidow Chroma.

Aerocool Xpredator II midi tower

HardwareOverclock.com has just posted another review. Last week we have taken a look at the Aerocool Xpredator II midi tower in white.

Enermax Thormax Giant Case Review

The Enermax Thormax Giant arrived Technic3D. The Giant supports E-ATX, ATX, Mini-ITX and Micro-ATX motherboards and have place for 2x 180mm and 2x 140mm Cooling-Fans. We will check this and many more in the following Review."

Thermaltake Core X31 Case Review

Thermaltake introduced their Core X Series back in January at CES. The case that really eclipsed the others out of the series was the Core X71 full tower, but let's face it, most people do not have the need to such a large case. For most of us we want a mid tower that has ample space inside, great cooling support, and looks pretty good. Well look no further as today we have Thermaltake's Core X31. This mid tower has room inside for long graphics cards and power supplies, two 360 mm radiators, tall CPU coolers and much more. The motto of the Core X Series is "Your Build. Our Core" and Thermaltake really stands behind this as the internal components of the case can be removed if you don't plan on using them. Let's jump in and see if the Core X31 is the perfect mid tower for you!"

Case Mod Friday: Digital Invasion

Welcome to another Case Mod Friday showcase! The mod we have today comes from Simple Modz and is a tribute to the classic game Space Invaders. There are Space Invader hints on both the outside and inside of the case. The system is built inside of the In Win 805 case and Simple Modz added some really cool digital camouflage that really sets the case off!"