[>>]

[>>]

[>>]

[>>]

More>>

Search...

| | |
| --- | --- |
| Cases | |

... 1 news stories awaiting approval
Thermaltake Core P100 Pedestal Extension Review

The Thermaltake Core P100 Pedestal is an expansion part for the Thermaltake W100 full tower case previously reviewed here. What the P100 does is give you the ability to expand you cooling system\'s ability or give you space for extra storage among other things into an entirely self-contained unit below the W100 chassis.

AZiO MGK L80 Red, Blue and RGB

AZiO have been around for some time, making some great keyboards for those who want premium features at an affordable price. They have now released the MGK L80 range, which, as their motto suggests, look "Elegantly Fierce." This range has three keyboards - a red, blue or RGB version is available.

Deepcool Genome

The Deepcool Gamer Storm Genome is a gaming chassis with an embedded Captain 360 cooling solution and cool double-helix reservoir. Many have tried offering a case and liquid-cooling combo in the past, but this seems to be one of the first cases out there that does not only seem to look good but also ends up being functional - but only a closer examination of its genes will tell.

Case Mod Friday: The Maker Five

Welcome to another Case Mod Friday showcase! This week we have SevenSix Mods "The Maker Five" build. This is one of the best builds that we've seen in the CoolerMaster MasterCase Maker 5. It also is a build that makes use of all Aquatuning/Alphacool water cooling components, which is rare. A very clean build, be sure to check it out!"

The MasterBox 5 by Cooler Master

Cooler Master has a long standing and well respected reputation for delivering cases, power supplies, cooling products, and peripherals to the PC enthusiast market. They recently added the MasterBox 5 Series to their formidable case lineup, which includes three models: Black with side window, White with side window, and Black without a side window. The front bezel is also available with or without support for up to two 5.25" external drive bays. The MasterBox 5 fits into Cooler Master's mid-tower case lineup, which includes nine other product lines and over seventy mid-tower cases in various sizes and colors!

be quiet! Dark Base Pro 900 Review

The be quiet! Dark Base Pro 900 is the newest member of the be quiet! mid-tower chassis family. This mid-tower case sports a tempered glass side panel, a fully modular design, and an abundance of water cooling support. The Dark Base Pro 900 also features filtered ventilation, RGB LED illumination, PWM fan hub, and three be quiet! SilentWings 3 x 140mm PWM fans pre-installed…

OMEN X – Crafted by MAINGEAR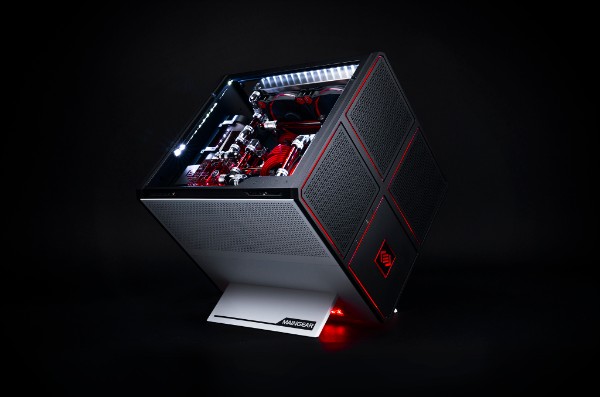 This is new.... "Maingear has launched the OMEN X, the ultimate PC for gamers, Virtual Reality enthusiasts and everyday users alike. With a unique and unmistakable "X" design that is combined with best-in-class performance, the OMEN X is a powerhouse that will make users rethink what is possible in a home PC. And yeah, it really does look super cool!
Angled at 45 degrees for easy access, the OMEN X is a radical departure from traditional PC design. It features a galvanized steel case for maximum durability and offers unprecedented upgradability with an incredibly spacious tri-chambered interior (separates hot components into their own thermal systems) to provide dedicated cooling for each section and optimal thermal management.
To bring the OMEN X to life, MAINGEAR has been chosen by HP to develop the system. Known for its exceptional build quality and being at the forefront of innovation when it comes to building custom PCs, MAINGEAR will hand build each unit, showcasing the company's dedication to excellence."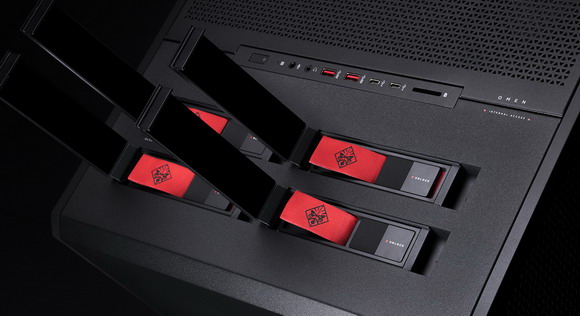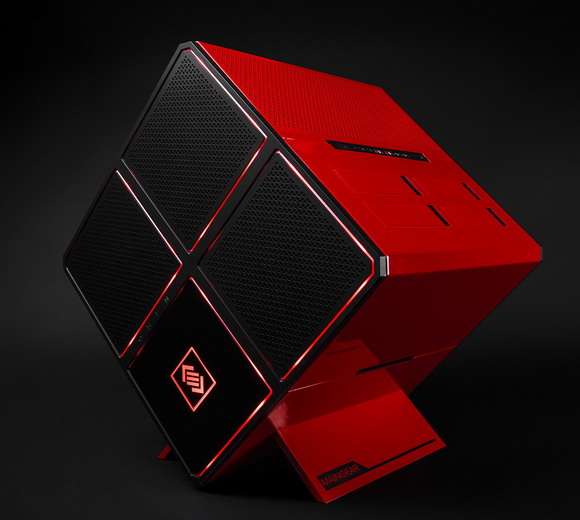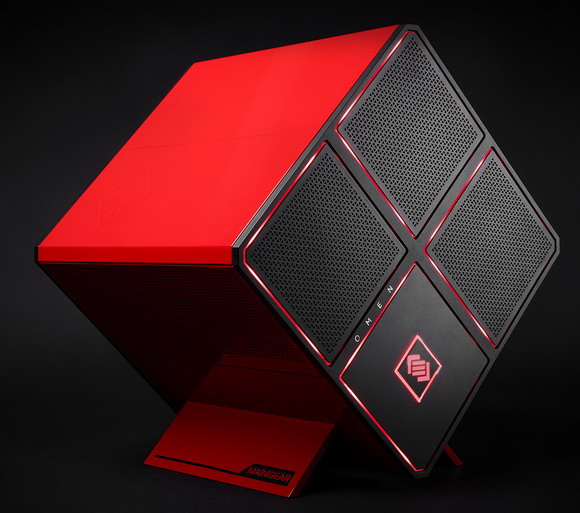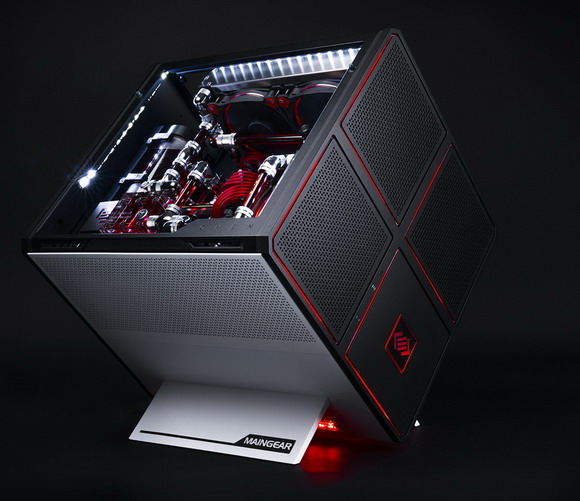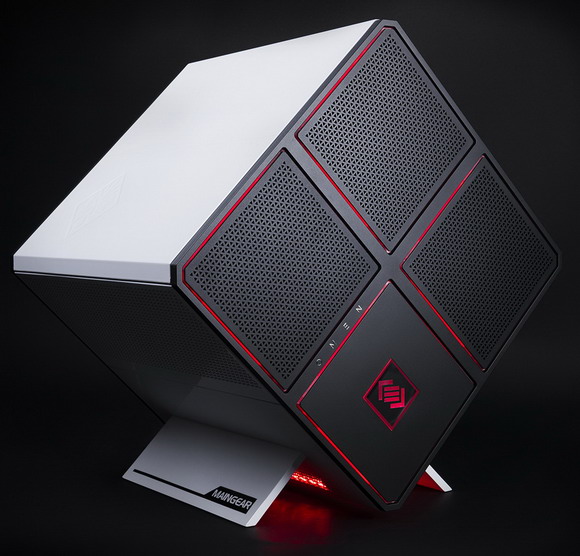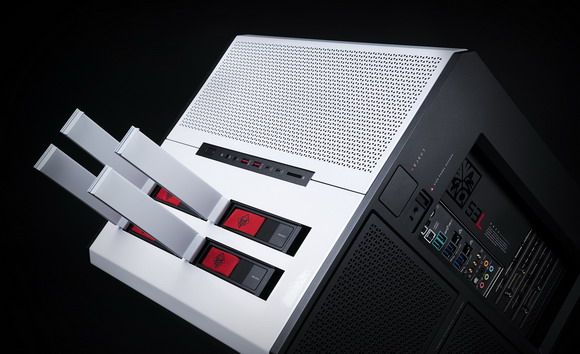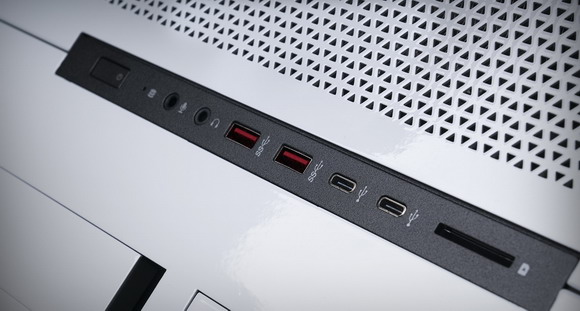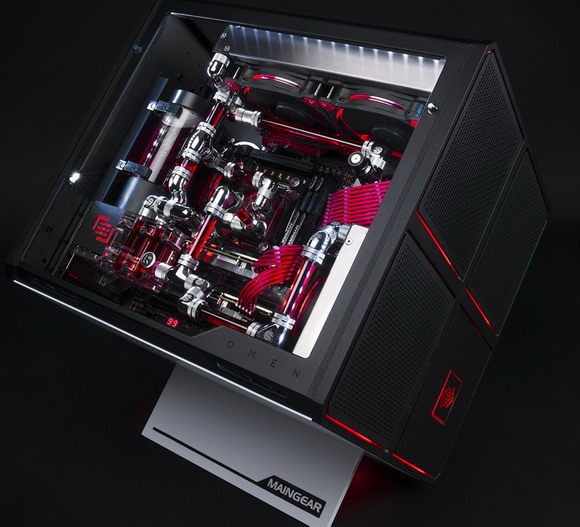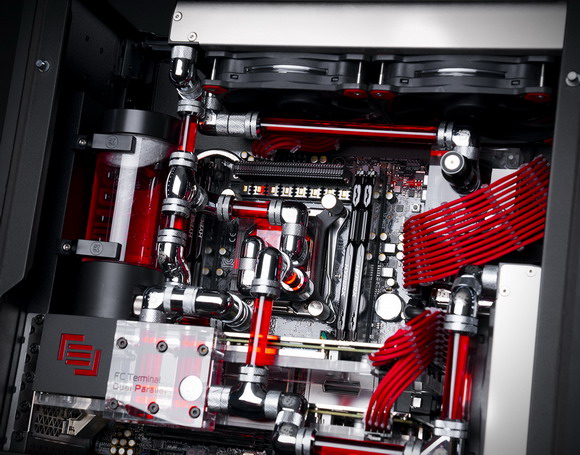 Razer Mechanical Keyboard Case

"Ever since I laid my hands on a mechanical keyboard several years ago, I was hooked. Today, almost every keyboard I own is mechanical with the exception of the keyboard on my laptop and a Bluetooth keyboard I use from time to time with my HTPC or tablet. Wouldn't it be great if everything could be mechanical? I sure think so and Razer..."

Riotoro CR1080 Tiny ATX Case Review

If you haven't heard of Riotoro before, you're not alone. They are a pretty new company founded by former employees of Corsair and NVIDIA. They believe that PC enthusiasts were being overcharged in order to have the best hardware. So they set out to design and provide enthusiast grade products at a lower price point. Previously, Legit Reviews took a look at their Prism CR1280 case, Riotoro's first case, and the first RGB lit case. Today, we are taking a look at their newest case, the CR1080, this is only their fourth case they have released. This is a small case that is designed to support full size ATX motherboards, standard power supplies, and even some of the longest graphics cards

Thermaltake Core P3 Tower

HardwareOverclock.com has just posted another review. Last week we have taken a look at the Thermaltake Core P3 Tower. The Core P3 is the little brother from the P5 and brings a lot of new features. The dimension is smaller, the riser cable is better and the pump mounting is easier. In our review you can also find a nice system build.

Case Mod Friday: Blue Morpho

"Welcome to another Case Mod Friday showcase! This week we have BeckModz "Blue Morpho" build. Here is what they had to say about it, "This time i bought an In-Win D-Frame Mini case, and started brainstorming about the Design layout. Usually when i am about to start a new project, i just go crazy on google and search for all kinds of stuff, and this time i fell upon an image of a beautifull Blue butterfly sitting on a bunch of small white rocks..And BOOM there it was, my head was loving the white and blue colors, and it didnt take me long to make an image collage of all the hardware and designs i wanted for this build.""

Phanteks Enthoo Evolv ATX Tempered Glass Case Review

The Phanteks Enthoo Evolv ATX Tempered Glass Case arrived Technic3D. The Evolv Edition supports E-ATX, ATX, Micro-ATX and Mini-ITX motherboards and have place for 6x 120mm or 5x 140mm Cooling-Fans. We will check this and many more in the following Review."

Cooler Master MasterBox 5 Case Review

The Canadian model for the MasterBox 5 was released initially several weeks ago (and was previously reviewed here at Modders-Inc) but the US version has finally arrived starting with two options for Americans to choose from: one black version and one white. The Cooler Master MasterBox 5 MCX-B5S1-KWNN-11 (black with MeshFlow Front Panel) comes bundled with a pair of 120mm …

Antec P9 Windowed Mid-Tower Chassis Review

Antec is one of the most recognisable names in the chassis business, having a long history of creating many affordable, durable and award-winning chassis. It's very likely that most of our readers at one point or another have owned an Antec chassis. With that in mind, we're eager to see their latest chassis, the P9 Window, and take a closer look at what it has to offer.

CoolerMaster MasterBox 5 Ultra White Edition Chassis Review

The world of affordable PC chassis is about to get a serious kick in the bottom today, with the addition of the new CoolerMaster MasterBox 5 mid-tower chassis. We've been looking forward to the release of this chassis for some time, as it promised some pretty impressive specifications despite its very affordable £59.99 retail price.

EVGA DG-87 Gaming Chassis Review

In this review I will be looking at the DG-87 gaming chassis from EVGA. This is a full tower gaming chassis that redefines the traditional tower in ways that will make many enthusiasts angry and uncomfortable.



The best Guides by the best writers on the internet; PCSTATS Beginners Guides explain computers, software, and all those other wonderful things that cause you frustration.

Learn how to use your computer better, master the internet while protecting yourself, and know what to do when your hard drive kicks the bucket.



"Get the 'Stats and Stay Informed!"