| | |
| --- | --- |
| Cases | |

... 8 news stories awaiting approval
Streacom F7C Alpha Mini-ITX Case Review

The small Dutch company Streacom manufactures high quality aluminium products since 2010. Their main focus is in PC cases. We have the opportunity to take a look at the Streacom F7c alpha optical case, which is a compact ITX case, well suited for building a media PC. For testing we used a Streacom Nano PSU and a ASRock Z97E-ITX/ac Intel LGA1150 motherboard.

Be Quiet! Silent Base 600 Midi Tower Review

People looking to get their hands on a new high quality midi-tower with a good number of features would do well to check out the latest Silent Base 600 Window model by be quiet!

SilverStone Redline Series RL05 Mid-Tower Chassis Review

SilverStone has a long history of high-end and occasionally crazy chassis designs, but in recent years, they have also been working hard to make their chassis more affordable and available to a wider audience, while also integrating many of the features that made their high-end and crazy products so popular to begin with. The new RL-05 looks set to be a perfect example of this, with its extreme looks, high functionality, and exceptional value for money.

Aerocool Strike-X Air Review

Today we are going to look at the Aerocool Strike-X Air which is a very innovative chassis, designed to appeal to those enthusiasts who spend a lot of time inside their PC and change hardware frequently. It uses an open design, similar to a test bench, which features a large mesh cover to hide the components .

Cooler Master Masterbox 5 Case Review

The modular aspect of the MasterBox 5 gives end-users the chance to spend more money on their components and put together a really nice looking system without having to break out the Dremel.

Streacom FC10 Alpha Fanless Chassis Review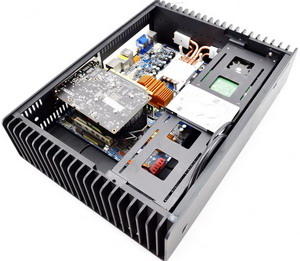 The latest FC10 Alpha Fanless Chassis is the latest member in the premium quality and passively cooled line of desktop cases by our friends over at Streacom.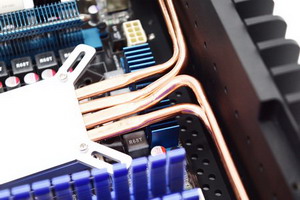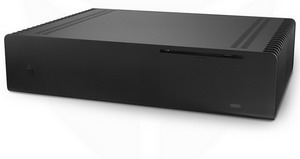 Cooler Master MasterBox 5 Case Review

"Budget PC cases are something that is really hard to pull off. So many case companies come out with a budget PC case that might look good on the outside, but on the inside it is not that functional at all. Cooler Master wants to change that with their MasterBox 5. This case comes in at $69.99 and is made to be very functional accepting motherboards up to E-ATX, graphics cards up to 410 mm, full water cooling support and much more! Last year with the MasterCase 5 Cooler Master showed us they could really create a case for builders, will the MasterBox 5 be the same? Read on to find out!"

Cooler Master Masterbox 5 @ LanOC Reviews

Well with all of the video cards being launched recently it was starting to feel like that's all I do. I recently noticed that I hadn't spent any time checking out cases in a long time. So I have a whole stack coming in and today I start off with a new case from Cooler Master. Today I'm checking out the Masterbox 5 and a quick look at the feature list shows that Cooler Master has doubled down on the full customization of their Mastercase line of cases and brought similar features into their more budget friendly cases. At just under $70, the Masterbox 5 is at the price people are looking for, so today I'm going to dive in and find out if it's an easy case to work in, find out if the customization is all its hyped up to be, and see if it's a quality case that will hold up to years of abuse.

be quiet! Dark Base Pro 900 Review

When be quiet! told us its new Dark Base Pro 900 case was larger than the previous 600 and 800 models, just as the numbers suggest, we felt this was a bold move as the trend is towards smaller PCs. Our feelings changed when we saw the specification and list of features which is absolutely epic as the Dark Base Pro 900 is very sophisticated and comes with a tempered glass side panel that looks absolutely gorgeous.

mini-ITX and micro-ITX cases

There are more than a few enthusiasts that have been experimenting with the "smaller and quiet is better" end of the computing spectrum the last few years, and because of this more companies are delivering mini-ITX and micro-ITX cases. Streacom is one of those companies looking to shrink the footprint and banish the sound.

BitFenix Pandora ATX

The Pandora ATX is, judging by its look, a larger version of the original Pandora, coming with an LCD screen just like the original while featuring different materials and much broader compatibility.

Phanteks Evolv Tempered Glass Case Review

The Phanteks Evolv Tempered Glass Case is the newest addition to the Enthoo series offered by Phanteks. This mid-tower case sports tempered glass side panels, a modular design, and an abundance of water cooling support. The Evolv Tempered Glass also features filtered ventilation, expandable RGB lighting, modular HDD/SSD options, PWM fan hub and three Phanteks Ph-F140SP 140mm fans pre-installed (two in the front, one in the rear).


In Win 707 Case Review

The In Win 707 is the next PC-Case in the Technic3D Office. The 707 supports E-ATX, ATX, Mini-ITX and Micro-ATX motherboards and have place for 7x 120mm Cooling-Fans or 7x 140mm Fans. We will check this and many more in the following Review."

Cooler Master MasterBox 5 Case Review

The Cooler Master MasterBox 5 is the newest addition to the Master series of cases offered by Cooler Master. This budget friendly mid-tower case offers a straightforward design that features multiple interior layout options. Supporting both air and water cooling, as well as interior expansion options, the MasterBox 5 lets you decide the inside through multiple routing holes and conveniently placed cutouts. In this article for Benchmark Reviews, we test the MasterBox 5 Black Mid-Tower with Internal Configuration.

Corsair LAPDOG Gaming Control Center

Trying to game on your PC from a sofa or your bed can be a tricky task, especially when you have no desk to support your favourite peripherals. Corsair has come up with a solution that enables us to unlock the true potential of our living room PCs from our sofas, gaming in true comfort.