| | |
| --- | --- |
| Networking | |

... 2 news stories awaiting approval
Netgear Nighthawk R7000 AC1900 Review

We are late to the game with this particular review, but we had so many requests from readers to look at the NetGear Nighthawk R7000 that we decided it was worth a (belated) look. No doubt you will have a instant love-it-or-hate-it reaction to the appearance of the Netgear Nighthawk R7000 router. It is certainly no object of beauty but instead looks very purposeful.

Linksys WRT1900AC Dual Band Wireless Router Review

Today we are looking at the WRT 1900AC dual band wireless router from Linksys. This is the current flagship model sporting the latest dual band technologies along with the 802.11 ac wireless specification. With a theoretical transfer speed of well over a Gigabit per second, wirelessly, can the WRT1900AC make ultra high-speed WiFi connections a reality? Let's find out…

Diamond's Dual Band 2.4Ghz/5.0Ghz Wireless

If you need to fix a dead spot in your WiFi setup at home, Diamond's Dual Band 2.4Ghz/5.0Ghz Wireless 802.11n Range Extender just might do the trick at a low enough price and simple enough installation: just plug it into any available wall outlet. It can also function as a bridge, converting a WiFi signal into a wired ethernet connection.

Nine 600 Mbps power-line kits compared: Battle against interference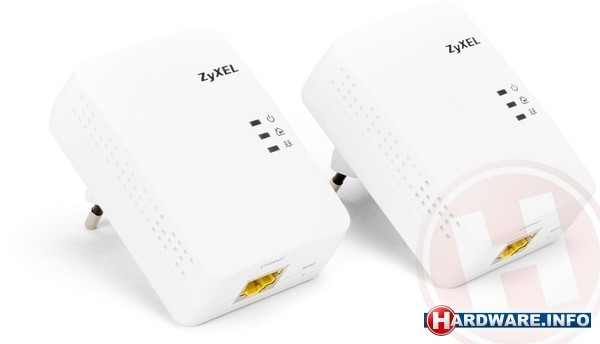 One of the devices in our current test sample is far superior to the competition: TP-Link's TL-PA6030. This device will thus be taking home a Hardware.Info Gold Award. Essentially, the only downside is the lack of an integrated power outlet. If you're after the most complete adapter of the bunch, you'll end up with the Devolo dLAN Triple+ kit, which offers good performance along with both a switch and a power outlet, although at a very steep price. Zyxel's PL5205 and TP-Link's TL-PA6010 offer the best price/performance ratio and will thus be taking home a Hardware.Info Bronze Award.



Netgear Nighthawk R7000 AC1900 Smart WiFi Router

While most of us are always looking for the best possible PC hardware including CPUs, memory modules, graphics cards and solid state drives there are others who are struggling to find the best possible WiFi router to complete or to expand their home or work wireless network. Personally I'll try to always use wired connection for my home and work network but there's no denying that wireless connectivity is also important especially if you want to use it at work (for example at a cafe) or if you just happen to own a tablet and you want access to the internet via the local network. In the 25 years I've been using and working with computers Netgear has been one of the 3 names in the network industry that I've learned to trust and respect not only because i consider their products of being top notch both in terms of quality and performance but also because their support has been exemplary the few times I've had to ask for their help. Today with us we have one of their latest routers to hit the market the Nighthawk R7000 AC1900 Smart WiFi Router.

D-Link DHP-339AV PowerLine 3-Port Network Kit

"Today I'll be reviewing the D-Link DHP-P339AV PowerLine AV500 3-Port HD Media Network Starter Kit that has everything you need to get up and running. D-Link advertises that all you need to do is simply plug into your electrical sockets, no set up required. We'll walk you through everything and see how good it really is."

Fluance Fi30 Bluetooth Speaker System

"Bluetooth speakers are all but common now. We have reviewed quite a few of these speakers over the past few months. Most of these speakers have been smaller, made for portability and can really only fill a small room with sound. Enter the Fluance Fi30, a larger Bluetooth speaker that boasts impressive sound and is made to be stationary as it plugs into the wall does not rely on a rechargeable battery. This is the Bluetooth speaker you are going to want to get if you want something that has much more impressive sound than the smaller units and don't need something that is portable. Did I mention the Fi30 is quite sexy as well? Read on as we take a look…"

Compro PS-100 Power IR Switch Review

"Today I have a quick review for you of an accessory for the Compro TN900RW camera that I recently reviewed. The product is called the PS-100 Power IR Switch, and it's basically a power outlet with an IR sensor attached to it. It can be used with the Compro cameras or not as it can be also be programmed with any IR remote code, essentially give you the ability to use any remote in your home with it. It's simple to use, and easy to program, and it can also save you some money on your electric bill. Read on to learn more.. "

D-Link DHP-701AV 2000Mbps AV2 2000 Powerline Adapter Kit

The DHP-701AV is a powerline adapter kit which uses the electrical lines in your home to transmit data, meaning you don't have to run traditional Ethernet cables or worry about the limited range of a wireless connection. The DHP-701AV is rated for 2000Mbps, which is extremely fast for such a device. In this review I will see just how fast it will go on my home's electrical system, and compare it to a few other similar devices.

Amped Wireless TAP-R2 Touch Screen Wireless Router

For the past few months, we have had the privilege of evaluating some of the new flagship routers from the major networking manufactures. The common thread to these routers has been their super-fast wireless-AC (802.11ac) speeds and their robust feature set and user interface. Another thing these routers have in common are their relatively expensive price points that each hold. Today, we take a look at the Amped Wireless TAP-R2 Dual-Band AC750 router which brings a feature we have never seen here at Legit Reviews – a touch screen! Amped Wireless designed the TAP-R2 with a 3.5" touch screen that allows a user to setup and manage the router with ease and even serves as a digital clock when not in use.




TP-LINK Archer C9 Wireless Dual Band Router Review

Based on a second generation Broadcom chipset, the Archer C9 AC1900 router shares many characteristics with the C8 which we have reviewed previously, including elements of design. The router takes quite little space on the table and is ventilated properly thanks to the grill located in the back. We again have two USB ports available for data transfer or for connecting printers; in our tests, the USB 3.0 transfer speeds seem to be quite improved, but it won't be able to match low-end NAS capabilities yet.