[>>]

[>>]

[>>]

[>>]

More>>

Search...

| | |
| --- | --- |
| Hard Drives | |

... 0 news stories awaiting approval
GSKILL Phoenix Blade 480GB PCIe SSD Review

We benchmark and review the G.SKILL Phoenix Blade PCIe based SSD today. So how does 2,000 MB/s maximum read and write performance sound? Yes Sir, or 245K IOPS? That's the kind of performance G.SKILL offers to the performance aficionados in the year 2014.

ADATA Premier SP610 SSD Review

Founded in 2001, the Taiwanese company ADATA Technology Corporation specializes in memory-based products, selling everything from USB keys to flash memory cards to DRAM memory for desktop and server computers. A few years ago they branched out into SSDs, and have been competing aggressively on price/performance as SSD prices continue to fall. Today Benchmark Reviews has the opportunity to review their ADATA Premier SP610 256GB SSD.


Corsair Force LX 256GB Solid State Drive Review

Corsair is known to provide us with a wide spectrum of Solid State Drives and we have already tested many of them in the past. Now the time has come for their newest entry level and budget drive in the Force family; the Corsair Force LX 256GB Solid State Drive (SSD). There isn't really any computer anywhere in the world that wouldn't benefit from an upgrade of a solid state drive. You don't need to have a brand new and high-end system to gain the benefits, even older system will benefit greatly in performance from such an upgrade. On top of that, it is one of the simplest and cheapest upgrades you can do. Solid state drive prices are dropping lower and lower all the time while the performance figures keep rising.

Liztek HDDS1BS USB 3.0 Hard Drive Dock Review

"Up for review today I have a hard drive dock from a company called Liztek that doesn't really have a name just the HDDS1BS. The dock is equipped with USB 3.0 and it's vertical loading, you just slide the drive in and you're ready to go. I've tested it with a couple drives I have on hand and from my tests performance over USB 3.0 is virtually that same as the performance of SATA. Read on to learn more… "


Kingston HyperX Savage 240GB

"Does the Kingston HyperX Savage deliver against the performance numbers in the product data sheet? For the most part it is right on point against the advertised results in each of the tests. Over performing or right on target in most and under performing, specifically in the PCMark 8 storage bandwidth test, much like I saw with the other Phison-based drive in my testing. CPU usage was consistent with the previous Phison results, so that seems to be a trend in the IO Meter testing. Outside of those two hiccups, Kingston's HyperX Savage felt responsive during the tests, much like you should expect with a solid state drive."

Silicon Power Armor A60

The Silicon Power Armor A60 is the company's rugged portable hard drive that is designed for those who need to carry data on the go. Available in storage capacities of 500GB, 1TB and 2TB, it allows you to bring 300+ DVD movies in your pocket for that long transcontinental flight.

Silicon Power Latest M.2 and mSATA SSD - Computex 2015

Catering to the increasing demands for super speed and cost-effective storage solutions, SP/ Silicon Power, the world's leading provider of memory storage solutions, today releases the latest powerful M10 M.2 2280 and M10 mSATA solid state drives. They both allow superior performances and high reliability with ultra-fast transfer interface of SATA III 6Gb/s, and supports Intel® Smart Response Technology (ISRT) to offer flexible upgrade solutions that saves consumers a lot of time and space.
SP M10 M.2 2280 SSD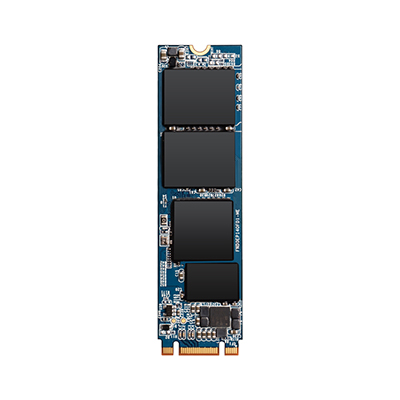 Addressing the mini size and high performance needs for advanced portable devices, the M10 M.2 2280 can be applied for devices with an M.2 slot including next-gen desktops, Ultrabooks and motherboards with Intel 87/97 series chipsets. Engineered with a high-quality controller and MLC NAND flash chips, the M10 M.2 2280 delivers astonishing transfer rates up to Read/Write 520MB/330MB/sec while offering impressive 4K random Read/Write speeds of up to 40,000 IOPS in the CDM test. For business people, multimedia professionals and heavy gamers who value the importance of efficiency and stability, the M10 M.2 2280 significantly speeds up boot times and reduces loading times in games to deliver an immediately noticeable performance boost.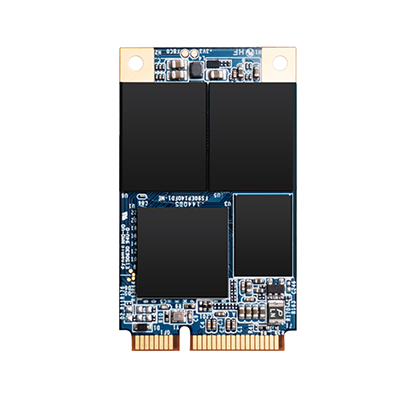 SP M10 mSATA SSD
Built in an original controller and premium flash chips, the M10 mSATA SSD delivers blazibg fast transfer speeds up to Read/Write 520MB/330MB/sec and up to 40,000 IOPS of 4K random Read/Write speeds in the CDM test. It can also serve as a boot drive which promises both great capacity expansion and speed acceleration. For heavy gamers, professionals and DIY enthusiasts, the M10 mSATA provides serious performance gains in boot times, game and application loading.
More Flexibility in Hardware Upgrade with Intel ®SRT
Both M10 M.2 2280 and M10 mSATA support Intel® Smart Response Technology (ISRT) which enables more flexibility in hardware upgrades. Users can configure the computer with the M.2 or mSATA SSD acting as a cache drive between the hard disk drive and system memory, and this SSD can quickly access frequently used programs and games. This offers the benefit of having a hard disk drive for maximum storage capacity while creating an SSD-like overall system performance experience. Through advanced control technology, the M10 M.2 2280 and M10 mSATA support TRIM, NCQ, and S.M.A.R.T commands which allow the SSD's real-time performance to be maintained at an optimum level at all times; Meanwhile it performs ECC technology, Wearing Leveling, and Bad Block Management to guarantee data transmission reliability and overall system stability. They are all backed by a 3-year warranty and come in 120GB, 240GB and up to 480GB capacities to satisfy different user demands. For more information, please visit the Silicon Power website: www.silicon-power.com
M10 M.2 2280 & M10 mSATA Features
Suitable for Ultrabooks, laptops, and desktops

SATA III 6Gbps backwards compatible with SATA II 3Gbps

CDM Transfer rates: 520MB/s max. Read speed
330MB/s max. Write speed
Random 4K write speed up to 40,000 IOPS
(Note: Transfer rates may vary, depending on system platform)

High compatibility, support Intel® Smart Response Technology (ISRT)

Support TRIM command and NCQ

Support ECC technology and Bad Block Management to guarantee data transmission reliability

Built-in with SMART monitoring system

Shockproof & Anti-Vibration

Noiseless operation, no latency delay and no seek error

3 year warranty
M10 M.2 2280 & M10 mSATA Specifications
| | | |
| --- | --- | --- |
| | M10 M.2 2280 | M10 mSATA |
| Dimensions | 22 x 80 x 3.5 mm | 50.8 x 29.9 x 4 mm |
| Weight | 8 g | 8.5 g |
| Capacity | 120GB?240GB?480GB | 120GB?240GB?480GB |
| Form Factor | M.2 2280-D5-B-M | Full size mSATA |
| NAND Flash | MLC NAND Flash Memory | MLC NAND Flash Memory |
| Operating temperature | 0 °C - 70 °C | 0 °C - 70 °C |
| Storage temperature | -40 °C - 85 °C | -40 °C - 85 °C |
| MTBF | 2,000,000 hours | 2,000,000 hours |

Silicon Power Armor A60 USB 3.0 Portable HDD Review

After releasing the rugged Armor A30 model, Silicon Power went ahead and upgraded it with a new Armor A60 model, which has passed the military drop-test standards (MIL-STD 810G), including the specific height free fall test of 122cm. Additionally, the product is water resistant by supporting the IPX4 standard while the internal Toshiba MQ01ABB200 drive is equipped with a G-force sensor for protecting itself when large vibrations are detected or when it falls off the surface.

TLC-based Trion 100 SATA Client SSDs Computex 2015

OCZ Storage Solutions, a Toshiba Group Company and the most awarded solid state drive (SSD) brand of all time, today announced plans to showcase the all-new Trion 100 series, a new SSD based on Triple-Level Cell (TLC) NAND flash, at this year's Computex in Taipei, Taiwan held June 2 - 6. As OCZ's new value-oriented option, Trion 100 SSDs are built to provide an easy and affordable way for entry-level users to optimize their mobile or desktop systems.
Leveraging Toshiba's Alishan SSD controller and premium A19 TLC flash memory technology, the Trion 100 series was designed to deliver a superior balance of performance, reliability, and value and will be available this summer. Running live in OCZ's Computex booth, Trion 100's preliminary performance ratings include up to 550MB/s of bandwidth and up to 91,000 random read IOPS, making the Trion 100 series a competitive upgrade solution that will transform any notebook or PC.
"Computex is the ideal venue for us to unveil our upcoming TLC NAND-based Trion 100 SSDs," said Alex Mei, CMO and GM of the Client Business at OCZ Storage Solutions. "By leveraging controller and TLC NAND technology from Toshiba, we are pleased to be able to bring to market the exciting new Trion 100 SSD Series which will offer end-users an optimal mix of performance, features, and value, making it easier than ever for value-conscious consumers to leverage the benefits of a high quality yet affordable SSD that delivers improved desktop and mobile computing experiences."
In addition to OCZ's exciting new consumer offering, the company will provide a first look of its upcoming Z-Drive 6300 NVM Express™ (NVMe™) Add-In-Card (AIC) for enterprise customers, which will be the newest addition to the recently announced Z-Drive 6000 Series. Featuring speeds close to 3GB/s and 700,000 IOPS with capacities up to 6.4TB, the Z-Drive 6300 will take business and data center applications to a new realm of storage productivity and efficiency. Along with the 6300, the OCZ booth will host a live demo of the newly released 2.5-inch NVMe Z-Drive 6000 SSD with partner, AIC, a leading provider of OEM/ODM server and storage solutions.
For Computex attendees that want an up-close look at OCZ's complete portfolio, the company's entire Toshiba NAND powered consumer and enterprise solid-state storage product lineup will be on display in booth #J0224 at the Taipei World Trade Center Nangang Exhibition Hall.


New Version of Crucial SSD Software Enhances Burst Performance

Enhancements allow users to increase performance, extend lifetime, and monitor health of Crucial SSDs
Crucial, a leading global brand of memory and storage upgrades, today announced significant updates to its Storage Executive tool. The new version (3.20) features Momentum Cache, an intelligent caching feature that can enhance burst performance by up to 10x[1], and allows users to extend SSD lifetime by reducing redundant writes. The tool uses idle memory for caching as needed, and installs easily via the Storage Executive interface.
In addition to the new features, Storage Executive also allows users to:
Update to the latest firmware
Monitor drive's temperature and health
Reset the drive's encryption password
Easily check how much storage has been used
"We want everyone to enjoy the benefits of solid state storage," said Jonathan Weech, storage marketing manager, Crucial. "Software that optimizes performance and keeps Crucial SSDs running efficiently is another example of how we make upgrading easy."

Crucial Storage Executive can be easily installed from www.crucial.com/se, is compatible with Microsoft® Windows® 7 and newer operating systems, and works with the Crucial M500, M550, MX100, MX200, and BX100 SSDs.


ADATA Showcasing PCIe Gen3 x4 and TLC SSDs at Computex

At Computex 2015 ADATA is proud to be the only vendor to display a PCIe Gen3 SSD running Marvell's latest Eldora solution, reaching speeds upwards of 3GB/s, which is approximately six times faster than conventional SATASSDs. ADATA's SSD solution on display is now running on advanced high-density 16nm MLC NAND flash with the NVMe protocol, supporting storage capacities up to 2TB. The PCI Gen3 SSD will progressively dominate the market, with market saturation exceeding 50% as soon as 2017. ADATA plans to launch full-scale production its PCIe Gen3 SSD in the second half of 2015.
In addition to demo high-end PCIe Gen3 x4 SSDs, ADATA is also the first vendor demonstrating the PCIe Gen3 x1 SSDs with Marvell's latest Artemis2 solution, reaching speed up to 1GB/s, which is faster than current SATA SSDs. The Gen3 x1 SSDs are DRAM-less and designed to fulfill the needs of new SSD adopters, in order to grabs the market shares of the booming trend.
TLC SSDs: the 1st Module House to Debut the Product at Computex
ADATA is the world's leading memory module house with the arrival of new high-performance SSD models with advanced features.One is SP550 equipped withan SMI SM2256 controller leveraging the TLC flash, and the otherisSP560 also utilizingthe TLC flashwith Marvell's Dean controller.
Both the SP550 and SP560 stand out with several extraordinary new featuresandleverage world-acclaimed Micron Technology's 16nm TLC NAND flash, LDPC for superior reliability and endurance, and SLC cache for lightning fasterspeedthan traditional MLC SSDs. ADATA is also demonstrating the TLC SSD systems at Computex and will be the world first vendor launching the models soon.

Samsung Wireless Streaming Hard Drive Review

While many users these days may have several terabytes of PC storage space, mobile storage is yet to catch up. Many phones come with just 16GB of internal storage, while 128GB is just about as good as it gets. This means most users simply cannot fit their media collections on their mobile devices – which is far from ideal.

VisionTek 120GB Pocket SSD Review @HiTech Legion

"The VisonTek 120GB Pocket SSD, though, is a bit more than a generic flash storage device, for the simple fact that it is basically an SSD in a USB thumb drive form factor. It includes a full featured SandForce memory controller to keep the speeds high and to handle wear leveling. The USB drive is also over provisioned by 7% meaning that there is actually 128GB of memory on the drive but 8GB is reserved to improve the longevity of the device."

Patriot Memory Ignite 480GB SSD Review

Solid state drives (SSDs) may not be as interesting as they were upon their launch and until a couple of years ago but they are still amongst the hottest hardware components in the market something which you can easily tell just by looking at the number of models manufacturers have released just in the last year. Now as many of you know performance levels haven't really increased that much in the consumer oriented SSD market (SATA III models especially) during the past 2-3 years but we have seen a pretty significant price drop so as we speak consumers can get their hands on 480GB SATA III models for the same price one would need to get a 240GB SATA III model back in 2013. One such model is the latest Ignite 480GB SATA III SSD by Patriot Memory and today we're going to see how it compares against similar models in the market.



The best Guides by the best writers on the internet; PCSTATS Beginners Guides explain computers, software, and all those other wonderful things that cause you frustration.

Learn how to use your computer better, master the internet while protecting yourself, and know what to do when your hard drive kicks the bucket.



"Get the 'Stats and Stay Informed!"