[>>]

[>>]

[>>]

[>>]

More>>

Search...

| | |
| --- | --- |
| Editorial | |

... 0 news stories awaiting approval

25 Stocking Stuffers For Every Tech Lover

"Christmas is almost here! It is this time of year where we are buying last minute gifts for friends and family. We all have that tech lover in our family and sometimes they can be very hard to buy for. Well luckily for you we've put together a list of 25 great stocking stuffers for every type of tech lover out there. Many of these products we've actually reviewed too and we can fully recommend them! So let's jump right in and see what we think are some of the best tech stocking stuffers this year!"

ThinkComputers Holiday 2015 Staff Wish List

"It is that time of year again, Holidays! We always ask our families for things we would like each year, but we don't always get them. The staff here at ThinkComputers has compiled a list of products they would like this year for the Holiday. Even though we get the opportunity to review some pretty awesome products there are still some things we would like. Check out our wish lists for this year!"

BIOS Option Of The Week - Virtualization Technology.

Since 1999, we have been developing the BIOS Optimization Guide, affectionately known as the BOG. From a meagre beginning of a single page, it now covers over 440 BIOS options. As old BOG readers will know, we started offering two editions of the BOG since Revision 8.0 - a simplified edition and the complete edition. Normally, the complete edition is only available to subscribers who help sponsor the development of the guide through a small fee. However, that changes today! From now on, we will post a BIOS option from the complete edition of the BIOS Optimization Guide every weekend.

20 of the Worst PC Setups

"I'm sure at some point you had a bad PC setup. Maybe moving into a new place, waiting for a new desk to arrive or you just ran out of room. I can remember my horrible PC setups from when I was living at the dorms in college. If you have ever ventured over to the Shitty Battlestations sub-reddit you will find a lot of horrible PC setups. We will are going to pick 20 each month and feature them as 20 of the Worst PC setups for that month. Here are some of the bad ones from November!"

Scott Wasson of TechReport retires from post, joins AMD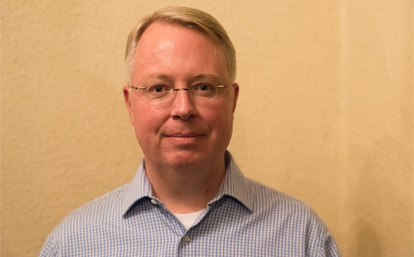 "Sixteen years ago, we fired up a modest web server session and began posting news items about the latest in PC tech and gaming. Over time, that little fly-by-night endeavor grew to become something bigger and better than anything we could anticipate—a full-time job for a number of very sharp people and a publication that produced some of the finest in-depth articles and reviews in the PC hardware space.
Some months ago, I got a phone call from Raja Koduri, who heads up the newly formed Radeon Technologies Group at AMD. Raja asked me if I'd be interested in coming to work at AMD... ...I will be joining AMD in my new role. As a result, I'll be stepping down as Editor-in-Chief of The Tech Report."

just PC hardware and mobile devices

The entire team here at HotHardware has been plugged into the tech scene for ages. In fact, we've been doing our thing here on-line for close to two decades. And if there's one thing we've learned about our readers in all that time, it's that their affinity for technology and gadgets goes way beyond just PC hardware and mobile devices. Well, we here on staff feel the same way too, so we thought it'd be fun to give you all a little insight into our lives and talk about some of the latest gear we'd all like to get our hands on this holiday season...

TR staff has banded together

We know gift shopping can be hard at the best of times, so the TR staff has banded together to share our favorite gift recommendations for the PC enthusiast this year.

Two And A Half Geeks 11/13/2015

Join us today for another episode of HotHardware's Two And A Half Geeks, when Dave, Marco and Pauly will discuss, Intel's Skylake-U processors for notebooks, Rivet Networks Killer gaming network adapters, Motorola's Droid Turbo 2, Logitech's Harmony Elite Remote, maybe a bit of Fallout 4, ASUS ROG Swift PG279Q super fast LCDs, Tim Cook's ridiculous comments on the PC industry and more...

KitGuru Reader Awards 2015

Over the course of 2015, KitGuru Labs has run tens of thousands of tests across a broad range of products – and delivered the results to you alongside high definition images and HD video. Our awards are used by the world's leading technology companies to help highlight their best products. For 2015, we're adding in something new: The KitGuru Reader Awards – where the 'Best of the Best' are nominated, and voted for, by you.

Microsoft Surface Book, Surface Pro 4

In this latest episode of HotHardware's Two And A Half Geeks webcast, Dave, Paul, and Marco discuss our recent GeForce GTX 980 Ti round-up, Microsoft's Surface Book, the Surface Pro 4, and other product announcements, Motorola's Moto X Pure Edition, the Moto 360 smartwatch, the Samsung Galaxy Tab S2, today's monumental Dell-EMC acquisition news and much more!

data carrier is as slow as a geriatric sloth

Anyone who's ever had to use a memory card knows the feeling: you get a great bargain on a megakazillionbyte card, but in use it turns out your new stamp sized Library of Congress sized data carrier is as slow as a geriatric sloth, making your superfast DSLR feel as snappy as a slow motion re-run of a fifties shopping channel. If only you had been able to find a proper test of a large selection of memory cards before you went and bought one. Well, now there is: we tested 44 of these little bits of plastic and silicon in order to tell everyone who's interested which are the fastest, the slowest and the ones with the best price/performance ratio.

Xerox PARC: A Brief Nod to the Minds Behind Laser Printing

Launched in 1970, Xerox's PARC has played an instrumental role in the engineering of laser printing and many of the technologies that compose the PC you're reading this on: the graphical user interface, ethernet, the mouse, among others. We'd like to take a few and give credit where credit's due.

The TR Podcast

In this episode of The TR Podcast, we overcome some technical difficulties to chat about the performance gains Apple baked into the A9 SoC, the state of AMD in 2015, Google's latest slate of Nexus and Pixel devices, and more.

EK-XRES DCP 4.0 PWM combo

HardwareOverclock.com has just posted another review. Last week we have taken a look at the EK-XRES DCP 4.0 PWM combo. EK-XRES DCP 4.0 PWM (incl. pump) is water pump / reservoir combo unit bunled with EK-DCP 4.0 PWM, a powerful 12V DC pump.

Two And A Half Geeks 9/21/15: AMD Radeon R9 Nano

In this latest episode of HotHardware's Two and a Half Geeks, Marco, Paul and Dave discuss AMD's small but powerful Radeon R9 Nano, the Alienware X51 R3 SFF console-killing PC, the Intel-powered ASUS ZenPad S 8 tablet, hint at an upcoming giveaway. and lots more...



The best Guides by the best writers on the internet; PCSTATS Beginners Guides explain computers, software, and all those other wonderful things that cause you frustration.

Learn how to use your computer better, master the internet while protecting yourself, and know what to do when your hard drive kicks the bucket.



"Get the 'Stats and Stay Informed!"