| | |
| --- | --- |
| Beginners Guides | |

... 0 news stories awaiting approval
make turning a PC on and off from a distance

Commercially-available remote power switches make turning a PC on and off from a distance a simple task, but our resident microcontroller enthusiast thought of a few ways such a product might be improved. Join us as we see whether those ideas could be implemented for about $10 in parts.

Android Performance Tips and Tweaks

Android phones have a habit of getting bogged down after 6 to 12 months of use (or do they?). A phone that was once a speed demon starts to feel a bit sluggish. But before you hand over some hard-earned cash for a new smartphone, there are some things that can be done to speed up your phone experience, and some things that do utterly nothing.

Workstation Graphics Card Comparison Guide

Currently covering 207 workstation graphics cards, this comprehensive comparison will allow you to easily compare up to 24 different specifications for each and every graphics card. Here are the latest updates :

NVIDIA SHIELD Tablet Powered In-Car Infotainment System DIY Project Guide

I've had my share of blunders when it comes to car audio modifications, including rigging a Logitech Z-560 subwoofer and a touchscreen PC powered by a Via EPIA motherboard in my first car, but that was half a lifetime ago and I've grown wiser through the years -- or at least I like to think so. Join me on my latest journey to embrace my inner-geek and upgrade an old car with new technology using a trio of NVIDIA SHIELD Tablets and some new Clarion audio gear...

Desktop Graphics Card Comparison Guide

Covering almost 800 desktop graphics cards, this comprehensive comparison allows you to easily compare 24 different specifications for each and every card. If you need to find out about the specification of any card, just come over and check out our Desktop Graphics Comparison Guide.

BAE Systems analyze the attack vector of the WanaCrypt0r ransomware

The *military industrial complex* is taking an interest in the WanaCrypt0r ransomware... that in and of itself is almost MORE interesting than this detailed analysis by BAE Systems (nuclear submarine manufacturer) of the attack vector used by the ransomware.

"Since the release of the ETERNALBLUE exploit by 'The Shadow Brokers' last month security researchers have been watching for a mass attack on global networks. This came on Friday 12th May when it was bundled with ransomware called WanaCrypt0r and let loose. Initial reports of attacks were highlighted by Telefonica in Spain but the malware quickly spread to networks in the UK where the National Health Service (NHS) was impacted, followed by many other networks across the world.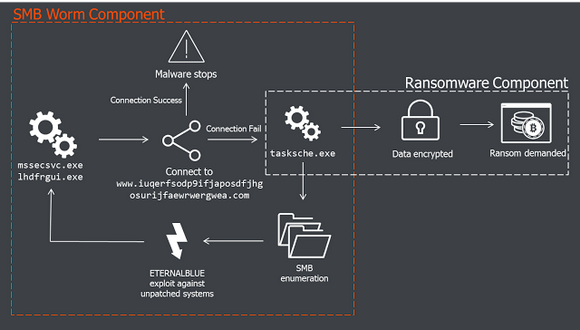 The infographic below illustrates the key components of the WanaCrypt0r ransomware. This is described in further detail in subsequent sections of this report along with initial clues on attribution.
The initial infection vector is still unknown. Reports by some of phishing emails have been dismissed by other researchers as relevant only to a different (unrelated) ransomware campaign, called Jaff.
There is also a working theory that initial compromise may have come from SMB shares exposed to the public internet. Results from Shodan show over 1.5 million devices with port 445 open – the attacker could have infected those shares directly."

VLOOKUP Tutorial to end all VLOOKUP Tutorials - Hannah Sharron sets the record straight

The most ebullient email I have ever received on how to use VLOOKUP in Microsoft Excel just came down the wire from Hannah Sharron of Spreadsheeto.com.

Check out the comprehensive and straightforward guide to VLOOKUP right here.

"VLOOKUP's ease of use and simplicity when "looking up" data is unparalleled in Excel. Maybe you want to learn the basics of VLOOKUP step-by-step? Perhaps your VLOOKUP formula isn't working? If yes, then you've come to the right place!

"A VLOOKUP simply looks for something in a range of cells and returns something that's in the same row as the value you are looking for." The only caveat is, that the datasheet has to be listed vertically (which is the case 99% of the time).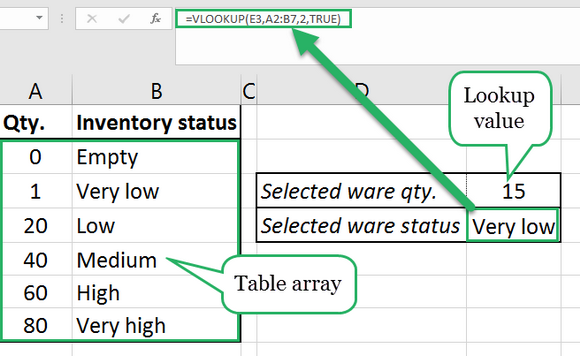 To help you better understand the power of VLOOKUP, we've created a sample file with a list of employees. With this data in hand, we're going to create a tool that searches this list of employees and return the specific data we're looking for – all powered by VLOOKUP."

5 Ways to Access a Locked Windows Account

re are five of the most approachable ways for resetting or recovering your Windows password along with abridged instructions on how to execute them and some alternatives.


Asustek 1Q17 net profit hits 23-quarter low

Asustek Computer has released its financial report for first-quarter 2017, recording total revenues of NT$98.206 billion (US$3.23 billion), gross margin 13.39%, net operating profit NT$3.809 billion, net profit NT$3.651 billion and net EPS NT$4.92, with net profit being the lowest quarterly level since third-quarter 2011.

Building Your Own DIY Surveillance System

Modern video surveillance systems with video recording capabilities can an be an expensive proposition, especially if you contract out installation and service. However, the combination of a high-capacity storage device, like a Synology DiskStation NAS (Networked Attached Storage) and IP surveillance cameras is a great way to add a layer of security to monitor your home or business. The DiskStation, like any Network-Attached Storage (NAS) device, can be used in a variety of ways ranging from simple network storage to a media server. Today, however, we will examine how anyone can configure their own DVR surveillance system using a Synology DiskStation DS416j and their IP cameras of choice…


How to make a 3D scanner from an Xbox 360 Kinect? @ TechwareLabs.com

How many times have you sat there and thought about getting a 3D Scanner? If you are in to 3D printing then it's probably a lot. If you go online and look for a 3D scanner you will find a lot of them with extremely high price tags. From $120 - $32,000. Seems a bit crazy on the high end but you are paying for the resolution. The idea behind a 3D scanner is that you use a laser that bounces back to a camera to tell it the contours of the model. Well what does a Kinect do? It scans a body for motion tracking using lasers and a camera. BINGO, there is a 3D scanner waiting to be used.

Customizing Chrome's New Tab page

Chrome's New Tab page can be rather handy if you frequently visit the same sites and while Google has baked in some basic customization options for those looking to personalize the new tab page and there's plenty more manipulation to be had if you venture into the world of extensions.

Project Build: Crush – Part 6 – I can't leave things alone

Well, things have been extremely busy and with that, I haven't been able to follow up on the Crush project build recently. AMD and Intel both had big launches that pushed everything back and I just couldn't fit these into the publishing schedule. That said I have still been working on things. More specifically I have been making a few tweaks after living with the build for a while. I said I was all finished a few articles ago then I just had to paint the cards. Well with them painted I had to do something about the Intel 750 Series drive to match and I also noticed just how much dust and dirt was in the case after a few weeks so today I'm going to deal with both of those issues.

Windows File History - An Inexpensive Insurance Policy

Windows has always had some type of backup, but those backups haven't always been easy or reliable, so Carbonite, Mozy, and other backup services have proliferated. With the release of Windows 10, however, Microsoft has finally given us a truly useful backup. In Windows 10, Microsoft added new backup options, but kept several older ones as well. Unfortunately, Microsoft hasn't … Read more.