| | |
| --- | --- |
| Power Supply | |

... 0 news stories awaiting approval
eXtreme Power Supply Calculator update.

Quote - "Added NVIDIA GeForce GT 730 DDR3 128-bit, NVIDIA GeForce GT 730 DDR3 64-bit, NVIDIA GeForce GT 730 GDDR5, NVIDIA GeForce GT 740, NVIDIA GeForce GTX TITAN Z, AMD Radeon R7 250X, AMD Radeon R7 260, AMD Radeon R7 265, AMD Radeon R9 280, AMD Radeon R9 295X2 graphics cards.

SilverStone Strider Essential ST60F-ESG 600w PSU Review

"For today's review, we have the SilverStone Strider Essential ST60F-ESG 600W unit on hand. It is rated with an 80 Plus Gold certification, is non-modular, and provides 600W of total power output. We'll see if this PSU lives up to the reputation of Silverstone's quality."

Seasonic Platinum 1200W Modular Power Supply

There are no shortage of high grade power supplies in 2014. Already we have reviewed the Super Flower Leadex Platinum 1,000w, The Antec High Current Pro Platinum 1,300w, Cooler Master V1200 Platinum and the Corsair AX1500i Titanium. All of these units claimed our top awards. Today we look at the brand new Seasonic Platinum 1200W modular unit, released in the UK this week.

Be Quiet! PurePower 600w Power Supply Review @ TechwareLabs

BeQuite! Is a German company that specializes in silent power supplies and maximum cooling solutions for PCs. They have been manufacture of the year multiple times and are the #1 company leading in Power Supplies. BeQuiet! Has finally decided to share they silent and cooling solutions with us and we are extremely excited to be one of the first to review this amazing power supply. The PURE POWER L8 600W. (80PLUS Bronze/AMD CrossFireX)"

Antec TruePower Classic 550W Power Supply Unit

AMD just recently launched their flagship R9 295x2 mGPU graphics card which requires no less than a massive (for a single graphics card) 1000W power supply unit to efficiently run in most high end systems. Same goes for the GeForce Titan Ti by NVIDIA which is although less power hungry it still requires a good 750-800W PSU. Because of that the next logical thing would be for us to focus on high wattage PSUs but since we are all well aware that not everyone can afford to spend $1500 or $750 on a graphics card we decided to go the other way around and get our hands on several lower wattage models. A couple of weeks ago we reviewed the latest TruePower Classic 650W 80 Plus Gold Certified PSU by Antec which left us with the best impressions both because of its performance and its price. Today on our test bench we have the 500W variant to see if the same outcome applies for the entire TruePower Classic line (at least for more than just 1 model).

Cougar MX500 and PowerX 550w

While Cougar could have pushed the limit, and perhaps their budgets, by adding in just that extra step or two such as an extra fan(s) or LED lit fans like their webpage eludes to, or perhaps some sound damping, this case still definitely represents great value for money with striking looks. We look forward to seeing the next few evolutions from Cougar in the near future.

XFX XTR Series 650 W @ techPowerUp

We evaluate the XTR-650 of XFXs fully modular XTR series in today`s review. This PSU is Haswell compatible and comes with Gold-certified efficiency, and its hybrid fan operation has it operate quietly. Using quality components, it also promises to perform incredibly well while being very reliable."


EVGA SuperNOVA 1000 G1 Power Supply Review @HiTech Legion

The EVGA SuperNOVA 1000 G1 1000W power supply is 80 Plus Gold rated, offering up to 90% efficiency of using the power. The SuperNOVA 1000 G1 uses a cooling system with a variable speed 135mm double ball bearing fan to keep fan noise to a minimum, while keeping the PSU cool. The main features of the 1000 G2 is the single 12 volt rail capable of pushing 83.3A of power."


Enermax Revolution XT 630W 80+ Gold Modular PSU Review

"Enermax has seen fit to produce what they feel is a worthy solution to your small system building needs. The Revolution XT PSU lineup ranges from 430 to 730 watt capabilities; all carry the 80+ Gold certification for power efficiency, have flat cables and are semi-modular. Could this be the next PSU you select for your system builder needs? Let's delve deeper and find out as we review the Enermax Revolution XT 630W 80+ Gold Modular PSU."

Corsair AXi Series 1500 W

Corsair is first to release an 80 Plus Titanium-certified PSU, which is the flagship of their top-notch AXi line. The AX1500i is the best PSU we ever tested, and at 1.5 kW, it is strong enough for an incredibly powerful system with a four-way SLI or Crossfire configuration.

Cooler Master V850 850W Power Supply Review

Cooler Master has been off our radar for a few years now as its power supplies were simply not up to snuff. Cooler Master's focus is back on enthusiast PSUs now with a lineup of new power supplies. The first one we are reviewing powers in at 850 watts, is a fully modular unit and it touts a host of high quality components and features.



Cooler Master V Semi-Modular Series Power Supplies

Cooler Master has just released the V Semi-Modular (VSM) Series Power Supplies. This new series boasts 100% Japanese capacitors, semi-modular cables for easy maintenance and high 80 PLUS Gold efficiency -- all while being backed by a Gold Guarantee service plan for outstanding durability and total confidence in your next system build. The VSM series comes in 550W, 650W, and 750W ratings.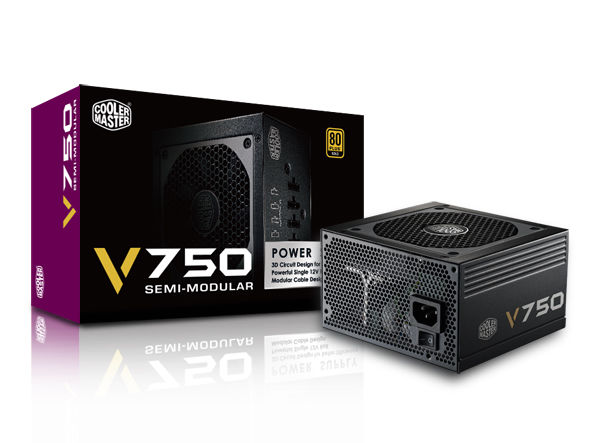 The Cooler Master Gold Guarantee standard means that, no matter what, we believe in our new line of 80 PLUS Gold power supplies to be the best choice for your next build. While we stand behind all of our products with warranty coverage, technical support, replacements, and parts services, the Gold Guarantee takes it to the next level with full support and replacement on our dime for 5 years -- giving you extreme confidence in quality and performance.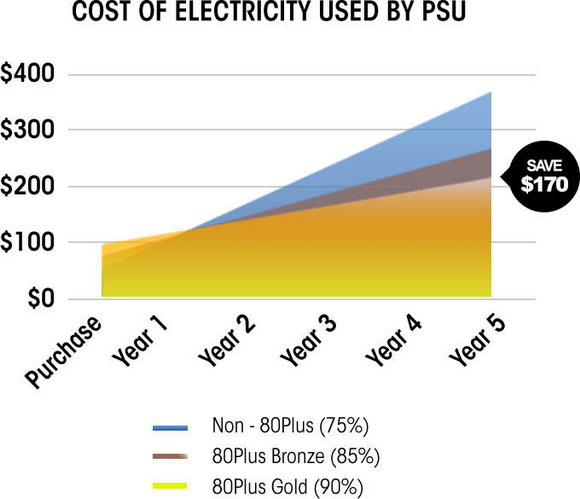 80 PLUS is a voluntary standard for power supply certification used to help with efficiency and innovation. The 80 PLUS Gold standard not only helps increase efficiency over 90%, but also saves you money!
Less Cables. Less Clutter.

Cooler Master builds for what you need. VSM power supplies feature a design that allows you to only connect cables that your system requires. Fewer cables mean less mess and better airflow inside your case. Nobody likes trying to figure out what to do with that bundle of extra cables and with a VSM power supply, you won't have to.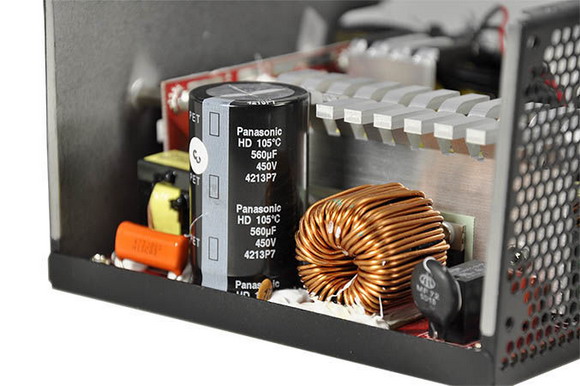 It's simple: use quality components to get quality results. Cooler Master VSM power supplies use high quality Japanese capacitors for increased longevity and better protection. The Cooler Master V Semi-Modular (VSM) series will be available across multiple channels in North America on 5/27/2014. Stay up to date on the VSM series at: http://us.coolermaster.com/vsm/