| | |
| --- | --- |
| Power Supply | |

... 1 news stories awaiting approval
XTR 850W PSU delivers

XFX is targeting serious gamers and hardware enthusiasts with its new XTR Series of PSU. XFX suggest other power supplies do not always deliver, "The Wattage you see isn't always the wattage you get." We will certainly find out if that is true with the XTR 850W PSU delivers the power and efficiency it promises in its marketing.

how much PSU does one really need?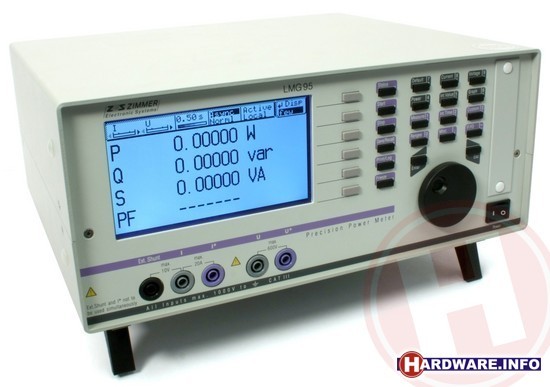 "You may have noticed that there are plenty of so-called PSU calculators on the internet, where you fill in your other hardware and the calculator will give you an idea of what power supply you'll need. That sounds great, but the problem is that it only gives a general indication of what you'll need. Almost all of these PSU calculators work by simply adding up the TDP of all the parts you filled in, plus a margin for overclocking. A calculation like this is better than nothing, but we can do better than that. It's high time we looked at this properly and worked out how all of this really works."

FSP Hydro G 750W Power Supply Review

Today we get a look at the new FSP Hydro G 750W power supply which is 80 Plus Gold Certified, fully modular, and comes with extra stickers in different colours to suit various system schemes.

FSP Hydro G Series 750 W

FSP recently released a new line dubbed Hydro G for gamers and modders who are after a nice-looking PSU. The features of this line include a fully modular design, semi-passive operation, and a set of exchangeable side stickers.

DeepCool DQ750 ST PSU Review

Today we analyse one of the new power supplies from Deep Cool – the DQ750ST. This non modular unit is 80 Plus Gold Certified and they have also incorporated a quiet 120mm speed adjustable fan into the chassis. Deepcool claim this power supply offers 'outstanding and stable performance'.

Deep Cool DA500 Aurora 500W Power Supply Review

Deep Cool are one of the biggest names in the PC market, although perhaps not so much in Western markets, but that's certainly something that has been changing. Deep Cool have launched a series of high-profile products over the last couple of years that you've no doubt seen. From their funkySteam Castle chassis to their Lucifer CPU coolers, there are a lot of nice products out there and that gives me high hopes for their new DA500 power supply.

Rosewill Photon and Quark Overview: Affordable Power

While many companies may offer a vast selection of hardware to choose from, Rosewill's product portfolio is able to dwarf the best of them with a range that spans basic hand tools and peripherals to household and kitchen equipment. They are mostly known in the DIY PC market for their enclosures and power supplies however whose relative affordability, reasonable accessibility …


iClever Dual USB Travel Wall & USB Travel Charger Review

With all the fancy electronics we have around us these days the number one priority to this wireless world is keeping our devices charged. iClever has blessed us with some assistance from there outstanding SmartID technology put into two of their newest chargers. The iClever Dual USB Wall Charger and the 4-Port USB Travel Desktop Charger.

Corsair RMx Series 1000 W

Corsair adds to its portfolio with yet another PSU line, the RMx series - the RMi line without the digital interface or an FDB fan in order to reduce cost. Today, we will test and compare the RM1000x to the competition in its category.

Seasonic Platinum Series SS-1050W Snow Silent Review

With the SS-1050W XP3 Snow White Seasonic has another version of its successful SS-1050W XP3 unit in its portfolio which offers 1050 Watt output power. Thanks to the white exterior this power supply is perfectly suitable for special looking modding projects. Regarding 80Plus certificate we find a platinum sticker on this PSU and there for the block offers excellent efficiency.

EVGA SuperNOVA 650 P2 Review

EVGA power supplies have been scoring well in our lab tests now for some time. Their partnership with design manufacturers Seasonic and SuperFlower is in no small part a factor to their continued success. EVGA sent us several of their new P2 models for analysis, and today we take a look at the 650 watt model which retails for around £100 inc vat in the UK.

Thermaltake ToughPower Grand Platinum 850W Power Supply

Leaving out computers and gadgets studying about airplanes and more specifically jet fighters has always been one of my hobbies. I never did try to enter the air force of my country especially since even up until today it doesn't use any of the airplane models I'd love to learn how to fly with but that hasn't stopped me from visiting various joint exhibitions abroad to check them out up close and personal. Roughly two months ago i managed to attend one such show and although i didn't get the chance to approach the new models i went there for i did talk to some engineers about the long history of the those two legendary fighter lines that got updated recently. What surprised me and is also why I'm even mentioning this was the amount of research and weight engineers give to the engines used in those aircraft since they consider those to be their heart. Likewise I've always believed that the heart of a computer system is the power supply unit so as soon as i came back i started working on the latest model by Thermaltake the ToughPower Grand Platinum 850W.

Fractal Design Edison M 750 Watt

HardwareOverclock.com has just posted another review. Last week we have taken a look at the Fractal Design Edison M 750 Watt PSU.

Chieftec SFX 500GD-C 500w Power Supply Review

Compact systems are becoming increasingly popular, with many chassis now being so small, that they no longer support the common ATX PSU standard. This is where smaller form factor power supplies, such as the Chieftec SFX 500GD-C we have on the test bench today, come into play. The smaller form factor makes them perfect for compact system builds and with 500W of power on offer, this tiny PSU still has more than enough juice to power a decent gaming system, making it a prime choice for those building a small LAN gaming system, HTPC style gaming system, or even just those who have limited room for a desktop rig/workstation.

Smart DPS G 600W/650W/700W/750W

Thermaltake is expanding their Digital Power Supply (DPS) lineup with the introduction of the new Toughpower DPS G Series, which includes six models ranging from 450W up to 1050W. We will be taking a detailed look at the Toughpower DPS G 850W PSU in this review. Note: the new DPS G Series is a new line and is different than the Toughpower DPS 750W/850W/1050W models, which use the basic DPS App software. All DPS G Series power supplies support Thermaltakes new comprehensive suite of Smart Power Management (SPM) software. Thermaltake has also introduced four DPS G power supplies in their Smart Series, the Smart DPS G 600W/650W/700W/750W