[>>]

[>>]

[>>]

[>>]

More>>

Search...

| | |
| --- | --- |
| Power Supply | |

... 2 news stories awaiting approval
EVGA SuperNOVA 1600 T2

We have on our test bench today EVGA's flagship PSU with an enormous capacity and Titanium efficiency. We expect it to preform incredibly well because it uses Super Flower's high-end Leadex platform and comes with some formidable specs.

FSP Hydro-G 750W Power Supply Unit Review

Excellent build quality, rock solid rail stability, 80 Plus Gold certified efficiency, relatively inaudible even at load and all that for a great price, what more can anyone ask from the Hydro-G 750W power supply unit by FSP?

be quiet! Dark Power Pro 11 850W Power Supply Review

We've been huge fans of be quiet's Dark Power Pro power supply series since we were first introduced to it a few years ago. It is no wonder that be quiet! is Germany's number 1 power supply manufacturer. The Dark Power Pro 11 takes the Dark Power Pro series to the next level by adding new power conversion topology that delivers 80PLUS Platinum performance, and an unparalleled array of enhancements that augment this unit's compatibility, convenience of use, reliability, and safety. Be quiet says that this unit is the most technologically-advanced power supply they've ever built! The unit also features a semi-modular design so you only use the cables you need, a 135 mm SilentWings 3 fan so you know it is going to be quiet, and an overclocking key which allows switchover between quadruple independent 12V-rail mode and high-performance single-rail operation. The unit comes in wattages 550W – 1200W and today we are taking a look at the 850W unit, let's see what it can do!"

Cooler Master V750 750W Power Supply

"Cooler Master first launched its V-Series power supplies with the semi-modular series that featured an 80 Plus Gold certification and a semi-modular cable design. Now we have the new V-Series that features an the same 80 Plus Gold certification, but now has a fully modular design. These power supplies feature 100% high quality Japanese capacitors, a 3D circuit design, Cooler Master's own Silencio FP fan, a flat cable design and come with a 5-year warranty. The V-Series comes in 550W, 650W, 750W, 850W, and 1000W units, today we will be taking a look at the 750W which sits right in the middle of the V-Series. Let's see what it can do!"

computer PSU's marketing

While this computer PSU's marketing skips right to the green-speak, it is feature packed in terms of hardware and software, but as always we want to know what it does when it is under load and serving up the over 1 kilowatt of power that it promises on its label also claiming exceptional efficiency while it is doing it.

Dark Power Pro 11 Series

As you might expect, be quiet! is focused on virtually silent power supplies and they continue to be one of the top selling brands in Europe. The Dark Power Pro 11 Series occupies the top tier in be quiets!'s PC power supply lineup. All of the Dark Power Pro 11 models are certified for high efficiency (80 Plus Platinum) and come with modular cables. In this review we will be taking a detailed look at the be quiet! Dark Power Pro 11 1,000W power supply with Cable Management. There are six power supplies in the Dark Power Pro 11 CM Series, which include 550W, 650W, 750W, 850W, 1000W and 1200W models.

22 power banks is quite a lot

The curse of modern smartphones is that battery development doesn't keep up with increases in pixel density and processing speed, a situation that doesn't look likely to change in the near future. Hence, for those of us who actually use our clever portable devices, relying on some kind of external battery at some point becomes a necessity. The market offers them in abundance, but which are any good? We acquired testing apparatus and put 22 models through their paces. It's possible you're missing some well-known names, but this is merely our first venture in this segment. Still, 22 power banks is quite a lot, I think you'll agree J

SilverStone's new Strider Platinum Series

SilverStone recently introduced a new line of Platinum certified PC power supplies, which they claim are the world's smallest 80 Plus Platinum, full-modular ATX power supplies. The new Strider Platinum Series currently includes three models, the ST55F-PT (550W), ST65F-PT (650W) and ST75F-PT (750W). All of the Strider Platinum Series PSUs are designed to provide quiet, reliable operation in a small package. The cooling fan incorporates Fluid Dynamic Bearings (FDB) for quiet-reliable operation and an intelligent fan control permits fanless operation at low power. While the typical 750W power supply enclosure measures 160mm (6.3") deep, the Strider Platinum Series are housed in a 140mm chassis (5.5").

Fatal1ty Series PSUs by Firepower Technology

The Fatal1ty Series PSUs by Firepower Technology may seem to be something new in the world of computer power supplies, but really it is not. That said, Firepower is somewhat new in the PSU world, so let's see where they are headed right now.

Cooler Master V Series 550 W

Cooler Master added three low-capacity members featuring a fully modular cabling design and Silencio fan to their V series. Today, we will take a look at the smallest V model with 550 W capacity, which is among the most efficient PSUs at light loads.

be quiet! Straight Power 10 600W Power Supply - Unboxing and Overview

As a company that prides themselves on their name and producing products that are near silent to the human ear, one can only hold the same expectation and standard to that of other products. Today we have the privilege of upgrading our Z77 test bench to include the be quiet! Straight Power 10 600W Power Supply.

XTR 850W PSU delivers

XFX is targeting serious gamers and hardware enthusiasts with its new XTR Series of PSU. XFX suggest other power supplies do not always deliver, "The Wattage you see isn't always the wattage you get." We will certainly find out if that is true with the XTR 850W PSU delivers the power and efficiency it promises in its marketing.

how much PSU does one really need?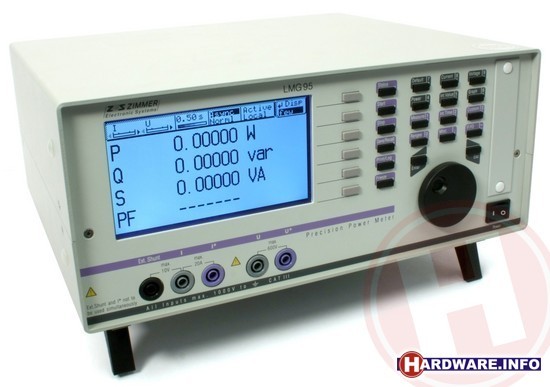 "You may have noticed that there are plenty of so-called PSU calculators on the internet, where you fill in your other hardware and the calculator will give you an idea of what power supply you'll need. That sounds great, but the problem is that it only gives a general indication of what you'll need. Almost all of these PSU calculators work by simply adding up the TDP of all the parts you filled in, plus a margin for overclocking. A calculation like this is better than nothing, but we can do better than that. It's high time we looked at this properly and worked out how all of this really works."

FSP Hydro G 750W Power Supply Review

Today we get a look at the new FSP Hydro G 750W power supply which is 80 Plus Gold Certified, fully modular, and comes with extra stickers in different colours to suit various system schemes.

FSP Hydro G Series 750 W

FSP recently released a new line dubbed Hydro G for gamers and modders who are after a nice-looking PSU. The features of this line include a fully modular design, semi-passive operation, and a set of exchangeable side stickers.

DeepCool DQ750 ST PSU Review

Today we analyse one of the new power supplies from Deep Cool – the DQ750ST. This non modular unit is 80 Plus Gold Certified and they have also incorporated a quiet 120mm speed adjustable fan into the chassis. Deepcool claim this power supply offers 'outstanding and stable performance'.



The best Guides by the best writers on the internet; PCSTATS Beginners Guides explain computers, software, and all those other wonderful things that cause you frustration.

Learn how to use your computer better, master the internet while protecting yourself, and know what to do when your hard drive kicks the bucket.



"Get the 'Stats and Stay Informed!"