[>>]

[>>]

[>>]

[>>]

More>>

Search...

| | |
| --- | --- |
| Business / Industry | |

... 0 news stories awaiting approval
With increased integration, what's left for Taiwan vendors to customize?

Last week's Nvidia GTC event was - from the hardware point of view, at least - all about the new Volta GPU generation, and its expected leadership in AI (Artificial intelligence) and HPC (High-performance computing). As an example, a single 19-inch rack sized moderately dense Volta cabinet, with 200 to 250 of them besides the (still mandatory for now) CPUs, would match or exceed the Linpack FP performance of Taiwan's freshly ordered first Petaflop-class, multi-rack system from Fujitsu.

ASRock expects strong 2017

ASRock saw its first-quarter EPS reach NT$0.82 (US$0.03), the highest quarterly record for the past two years and the company's sales in the second quarter are expected to achieve further growth thanks to stable orders for IPC and server products despite seasonality.


AMD 1Q17 revenues rise 18% on year

AMD has announced revenues of US$984 million for the first quarter of 2017, up 18% on year but down 11% sequentially. Operating loss for the quarter came to US$29 million, with net loss of US$73 million, or US$0.08 per share.

Motherboard shipments may see over 10% decline in 2017

Despite some research firms believing that worldwide PC shipments' decline has already started slowing down, many motherboard players still see weak demand from the PC DIY channel, especially in China. As a result, the players believe their motherboard and graphics card shipments in 2017 are unlikely to recover and the overall volume may drop over 10% on year.

Computer DIY Market is Nearing its End...

Digitimes reports the end of PCs is near....

"With PC demand remaining weak and the PC DIY channel continuing to experience decreased sales in the first quarter of this year, motherboard and graphics card players pointed out that the market is already in a phase of decline and most players are mainly waiting for competitors to quit the market or turning to focus on other applications in order to survive.

The PC DIY channel has seen dropping sales during the past two years and the situation is especially worsening in China and this has greatly impacted motherboard players. To maintain their profits, most players have turned to focus on the gaming sector to push mid-range and high-end motherboards.

Although Intel has prepared new Kaby Lake processors and Optane Memory for the first quarter in the hopes to stimulate PC demand, but motherboard players' sales for Z270-based products that support Optane Memory were still weaker than expected. Asustek Computer and Gigabyte Technology each shipped less than four million motherboards in the first quarter and despite the motherboards' increased ASP, the players still see falling profits from the business.

In 2013, worldwide PC DIY motherboard shipments were around 75 million units, only down slightly from 80 million units in 2012. Among the volume, 15 million units were supplied to regional brand vendors, while 60 million units were used in PC DIY products.

However, the number dropped to 69 million units in 2014 and decrease over 20% on year in 2015 to reach 54 million units. In 2016, shipments dropped below 50 million units and are expected to drop another 10% in 2017.

However, Nvidia has greatly benefited from the graphics card market during the past two years despite the market also seeing falling demand. Since Nvidia has a dominant share in the market, it has gradually become influential with its downstream graphics card player partners in terms of giving supply priority, pricing, marketing and product designs.

Motherboard and graphics card players are also concerned about Nvidia's Founder Edition product line and believe the GPU giant is looking to compete against them for the most profitable sector, despite Nvidia having refused such a claim.

Since AMD is unlikely to achieve a major recovery in the short term, Nvidia is expected to continue owning strong control of the worldwide GPU industry, allowing it to have leadership in gaming notebook, desktop, graphics card as well as virtual reality, augmented reality and artificial intelligence (AI) markets."

Intel cancels IDF for 2017

Intel has decided to stop hosting its Intel Developer Forum (IDF) events for 2017 that were originally scheduled in Shenzhen, China in April and in San Francisco, the US in August. Intel confirmed the cancellation and said that the company will make a more detailed announcement at a later time.



Gigabyte, ASRock to see increases in server revenues in 2017

Because of weakening motherboard demand, Asustek Computer, Gigabyte Technology, Micro-Star International (MSI), ASRock and Elitegroup Computer Systems (ECS), which together contribute 90% of the worldwide motherboard shipments, have seen dropping sales in the past few years. But Gigabyte and ASRock have recently started seeing increased shipments for server motherboards and the growing volumes are expected to help the two firms achieve good profits in 2017.

ECS revenues drop 12.19% on year in March

Elitegroup Computer Systems has reported consolidated revenues of NT$2.361 billion (US$77.09 million) for March 2017, representing a 47.08% increase on month and 12.19% drop on year.

Gigabyte revenues up on year in March

Gigabyte Technology has reported consolidated revenues of NT$4.307 billion (US$140.57 million) for March 2017, representing a 8.89% drop on month and 15.46% increase on year.

ASRock sees earnings decline in 2016

Motherboard maker ASRock saw its net profit decline 33.7% on year to NT$160 million (NT$5.16 million) in 2016 during which total revenues were down only 1.33% to NT$7.121 billion.

ECS reports losses for 2016

Elitegroup Computer Systems (ECS) has announced consolidated revenues of NT$29.95 billion (US$991.16 million) for 2016, down by 38.11% on year because of bad debts from procurement orders from the Venezuela government. The company's net losses were NT$945 million, compared to profits of NT$1.15 billion in 2015 and EPS for 2016 was negative NT$1.70.


Smart City Begins in Taipei

According to IDC estimation, the global market value of Internet of Things will reach $ 8.9 trillion in 2020, and then there will be more than 50 billion intelligent networking devices, so the Internet of Things is considered the biggest technological opportunity after the mobile device era. Based on energy, transportation, disaster prevention, environment, education, health, public security, medical and other factors have become a derivative issue of globalization, coupled with the development of smart cities as a key trend. 2017 Smart City Summit & Expo focused on the material networking field application, launched at Taipei Feb 21-23.

By teaming up with private enterprises, the Department of Information Technology (DoIT) and Taipei Smart City Project Management Office (PMO) of the Taipei City Government (TPCG) quickly implemented the smart innovative applications and services of private enterprises in suitable fields for field tests based on daily life problems and citizen needs. At the upcoming Smart City Summit & Expo, these new innovative applications will be exhibited. They include the "VR Laboratory Classroom" featuring VR/AR-assisted instructions, the "smart streetlamp" constructed over a backbone network, the mobile environmental monitoring system of micro environments using the LoRa technology (long range, low power wireless technology), and the unmanned aerial vehicle (UAV) for monitoring drinking water. All these IoT and VR/AR related innovative applications will surely make Taipei a better and smarter city.

By exploiting the features of virtual reality (VR) and augmented reality (AR), the "VR Laboratory Classroom" fuses the periodic table in games for students to remember the relevant knowledge. In practice, after students put on the head-mounted display (HMD), they must choose the correct element to challenge a level and even fight the monsters with the characteristics of an element. In addition, VR/AR brings a revolutionary change to multimedia assisted instructions. They enable teachers to design and produce interesting and lively classic lesson plans, re-interpret textbook knowledge, turn imagination into reality, and re-present and reproduce abstract course contents to improve teaching quality and enhance learning efficacy. Currently, relevant units are aggressively planning the application of VR/AR in demo courses for senior high schools.

The "smart streetlamp" not only lights up streets in the night but can become a base node of the Internet of Things (IoT). The overall system is a mesh backbone network formed by smart streetlamps equipped with wireless transmission functions. Data received by the sensors will be transmitted to the cloud platform via the backbone network. Each smart streetlamp is equipped with a webcam to provide images for different applications, such as traffic flow and crowd calculation, security control, lost and found, and facial recognition. A smart streetlamp is also equipped with digital signage for the government to promote policies and for private enterprises to advertise.

The mobile environmental monitoring system uses sensors on vehicles to capture driving condition and detect the environment where a vehicle is located. The range of detection includes air quality, temperature, humidity, and geographical information. After sending such information to the cloud for analysis, we can establish the model for disease spread, analyze air pollution and the urban heat island effect, and predict traffic congestion.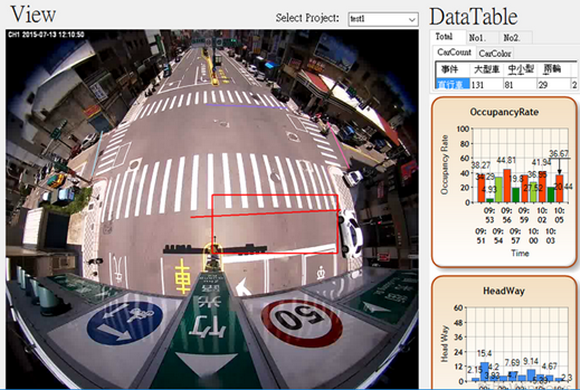 Taipei City Government's professional fixed wing UAV enables an aerial patrol of water resources and landform conditions. Empirical trials will be planned near reservoirs to help monitor the drinking water environment. A UAV can fly over two hours and 100km for watershed environment monitoring to reduce the human inspection cost. In addition, the information collected can be used for constructing a 3D models of landforms near a reservoir to enforce soil and water conservation.
Whether it is the innovative application of VR/AR in instruction or the data integration and monitoring of smart streetlamps, a smart city has begun, and innovation and integration of different technologies will unveil more testing fields in the city.



The best Guides by the best writers on the internet; PCSTATS Beginners Guides explain computers, software, and all those other wonderful things that cause you frustration.

Learn how to use your computer better, master the internet while protecting yourself, and know what to do when your hard drive kicks the bucket.



"Get the 'Stats and Stay Informed!"