[>>]

[>>]

[>>]

[>>]

More>>

Search...

| | |
| --- | --- |
| Tradeshows / Events | |

... 2 news stories awaiting approval
CeBIT 2017 Coverage with 220 Pictures and Video

CeBIT 2017 Hanover computer fair report with new water- and air coolers, cases, motherboards, graphics cards, power supplies, SSDs, drones, 3D printers and more. The CeBIT 2017 in Hanover, Germany again showed a lot of interesting products. The OCinside.de CeBIT 2017 report shows with more than 200 images and a short video an overview of new IT products.

Dell Taiwan and Taipei City Government Cooperate for Taipei IoT Innovation Lab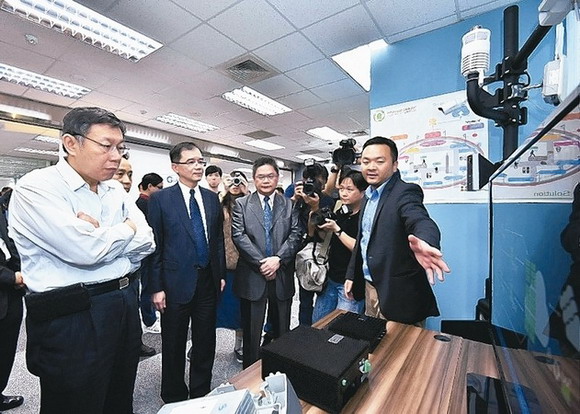 Dell Taiwan and Taipei City Government announced together the official establishment of the "Taipei IoT Innovation Lab" (IoT Lab). Taipei City Government aggressively turns Taipei into a city-grade "living lab" to resolve problems of citizens with smart and innovative technologies. With rich IT resources, Dell Taiwan assists Taipei City Government on optimizing the deployment of an IoT ecosystem for IoT innovation teams and makers to access resources required for innovation experiments for pilot and concept tests in order to enforce solutions and achieve commercialization. According to DoIT, for IoT innovation concepts to mature and form and for verifying concepts in a living lab in reality, Taipei City Government co-established the "Taipei IoT Innovation Lab" in the Neihu District with Dell Taiwan, Gemtek, UnaBiz, and NVIDIA through PMO. In addition to being an experimental space for cultivating innovation teams, the Lab offers software and hardware equipment required by IoT to encourage industry-government-academia-research collaboration and boost innovation energy for building Taipei into a smart city.
According to Taipei Mayor Wen-je Ko, to make the best use of private power and resources, Taipei City Government resolves problems in the city and fulfills people's needs through public-private partnership (PPP). The "IoT Lab" established through PPP is part of the "Taipei City IoT Platform", and Taipei City Government hopes to encourage more innovation teams to join the "IoT Lab" for more IoT applications to be tested in Taipei in order to develop more convenient services for citizens.
According to Dell Taiwan, IoT development in recent years has initiated the so-called "forth industrial revolution", with terminal devices growing and information booming by leaps and bounds. While industries have gradually turned their IT needs towards commercial technology that enables them to grasp business opportunities, Dell established an IoT department a year or so ago and subsequently added three IoT Solutions Labs in California, USA, Ireland, and Singapore for customers to develop, test, and deploy their IoT solutions to accelerate solution launch.
Based on these outcomes, Dell will continue city-level collaboration with Saensuk of Thailand and Hanoi of Vietnam in Asia to assist local governments on establishing IoT innovation labs. Dell Taiwan President Terence Liao stated, the "IoT Lab" co-established with Taipei City Government offers infrastructure and resources required by the experiment, pilot test and verification of innovative concepts for innovation teams intending to develop IoT applications in order to commercialize these applications. The R&D center of Dell Taiwan also established an IoT R&D department last year to strengthen Taiwan's IoT R&D energy and launch closer IoT collaboration with Taiwan's industries.

Team Up with AORUS at PAX East 2017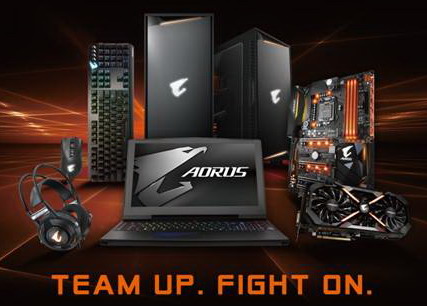 AORUS, the emerging force of hardcore PC gaming hardware and gears powered by GIGABYTE, is coming to PAX East for the first time to celebrate gaming with the fans and the community. Making the grand debut, AORUS is bringing a wide array of its latest gaming products and gears to one of the largest gaming festivals in North America, along with tons of exciting games, activities and prizes readied for everyone to enjoy during the three-day celebration.
A wide spectrum of gaming hardware from AORUS will team up for showcase before the sold-out crowd on this year's PAX East show floor. In addition to the prestigious X series gaming laptops, AORUS has extended its gaming frontier further this year with the new 200 series motherboards, as well as the monstrous GTX 1080 Xtreme Edition graphics card designed to deliver the ultimate performance and customization for the enthusiasts.
At the venue, AORUS will also be highlighting its upcoming gaming peripherals, ranging from mechanical keyboard, mouse to gaming headset, as well as PC chassis that are going to dazzle the visiting gamers with their gamer-centric designs and personalized styling through the full spectrum RGB.
With the entire booth transformed into a gaming arcade center filled with entertainment and excitement, everybody will get a chance to experience the latest gaming technology from AORUS through unique game mode competitions, VR gaming and much more. Attendees could pre-register online for their Fast Pass to maximize the fun with minimal wait. As part of AORUS gaming brand celebration, tons of prizes are up for grab on site. Any BYOC gamers who bring their GIGABYTE or AORUS hardware/gears with them to PAX East can sign up in advance to receive a fan-exclusive LAN goodie bag at the booth for free!
AORUS will also be joined by streaming stars Zombiunicorn and LeX, who will be broadcasting live from the booth and interacting with the gamers both online and offline all the way through the event. The expo will be open from March 10 through 12 at Boston Convention & Exhibition Center, and AORUS will be ready to party up with everyone at Exhibit Hall A #11031.

The 8 Best Products From MWC 2017

Every year the industry's biggest names in mobile gather in Barcelona to show us a glimpse of the devices and innovations that will define the months to come. In no particular order, here's our selection of the most promising and downright cool products we found at MWC 2017.



SOLIDWORKS World conference

"Clearly the placement for Quadro GP100 is based around its 64-bit, double precision performance, and its ability to offer real-time simulations on more complex workloads than other Pascal-based Quadro cards can offer. The Quadro GP100 offers 1/2 DP compute rate, totaling 5.2 TFLOPS. The P6000 on the other hand is only capable of 0.375 TLOPS with the standard, consumer level 1/32 DP rate. Inclusion of ECC memory support is also included with GP100, something no other recent Quadro card has."

Mushkin Wraps-Up CES 2017

Mushkin Enhanced MFG, an industry-leading designer and manufacturer of high-performance and mission-critical computer products, today unveiled and demonstrate several new product models at their 1,500-square foot suite, where they showcased their entire lineup of next generation products.
Mushkin's first M.2 PCIe 3.0 SSD: The new Helix Series M.2 2280 PCIe 3.0 x4 Solid State Drive is built on Silicon Motions SM2260 SSD processor and brings Mushkin to the next level of SSD performance.
· The REACTOR and TRIACTOR series SSDs are back: Originally launched back at CES 2016, the REACTOR (MLC) and TRIACTOR (TLC) are back -- newly re-designed and reborn as REACTOR ARMOR3D and Triactor 3D. Now featuring Silicon Motions SM2258 and the latest in 3D NAND technology Mushkin has unleashed your PC's true performance potential! providing an ultra-fast, robust, and reliable storage solution.
REACTOR - WIFI: This slim, lightweight unit has the capacity to store all your digital media, and the flexibility to let the whole family enjoy it at home or on the go. That's because the REACTOR – WIFI is Mushkin's first all-in-one portable wireless drive, power bank, home network drive, USB drive, and wireless hub. It's easy to set up, easy to use, and with its extra-long battery life you can rest assured you are ready for whatever is ahead.
Carbon KB-001: Catch a glimpse of the upcoming new Mushkin gaming product line in its pre-release glory. Built from Aircraft-grade aluminum you get impressive looks, light weight, and the rugged durability you need from a Mecanical Gaming keyboard that's going to see a lot of action.

GIGABYTE Showcases Solutions and More at CES 2017

GIGABYTE TECHNOLOGY Co. Ltd, a leading manufacturer of motherboards and graphics cards, will be starting CES 2017 off with a bang, with a detail filled press event displaying solutions from a variety of various markets and partners. GIGABYTE will display their world changing products as they demonstrate technologies that they've developed and innovated. At CES 2017 attendees will see that GIGABYTE has been powering different markets from VR Gaming, extreme liquid cooling to Industrial Computing and even just your everyday consumer PC. Industry partners such as Intel, Enermax, HyperX and Oculus will also be present to show their newest technologies.

Before the start of CES 2017 on January 4th, GIGABYTE will have already started its exhibition at its venue located at the Palace Ballroom in Caesars Palace. The Palace Ballroom is a 20,000 square foot room that will be filled with newly launched AORUS 200 Series Gaming Motherboards, AORUS Notebooks, GIGABYTE Graphics Cards, and case mods from the Mod2Win Competition. The Mod2Win Competition had over 5,000modders competing for first place with over $10,000 in total prizes. Case Modder, Boloisbolo, was awarded 1st place with $5,000 in prizes and a free trip to CES 2017, sponsored by GIGABYTE.

Aside from these products and system mods GIGABYTE has gone to great lengths to create zones each with distinct experiences for visitors to see, introducing what other applications GIGABYTE has been powering behind the scenes.

Unveiling of AORUS Gaming Series Motherboards

At the press event GIGABYTE will unveil their newest Gaming Series Motherboards, AORUS Motherboards. Some of these motherboards, Z270X-Gaming 9 and Z270X-Gaming 8, are equipped with water blocks designed from world renowned liquid cooling manufactures EK Waterblocks and Bitspower, respectively. The AORUS Gaming Series focuses on personalization and customization; these unique characteristics are brought out through the use of RGB LEDs via RGB Fusion and Smart Fan Control through the Smart Fan 5 application. GIGABYTE's AORUS Gaming Series motherboards are made for gamers and enthusiasts looking for a solution that fits their needs.

Virtual Reality Gaming and Experiences

With system partners like, AVA Direct, Brainstorm, CUK, CyberPowerPC, CyberTronPC, and Origin PC powering the VR Zone, attendees can experience true VR gaming while they look through the lenses of an Oculus Rift. Red Pill and Rock Band, VR Content Creators, are also present to show attendees what their world is made of. GIGABYTE implements technologies such as USB DAC-UP 2, USB Ports that have adjustable voltages, to ensure that VR gaming or the VR experience is seamless.

Embedded Solutions for IoT

Other partners such as Virtual PCs, Hunter Engineering, Suitable Technologies, Next Computing, Newtek, InStore Screen, and Video Ray from the industrial market will stand out to show the community that there are more than just the traditional uses of a motherboard. With the small form factors of a Mini-ITX or BRIX these partners are able to create solutions that empower people around the world to do incredible things. From making communication for remote users even more interactive, to making automotive maintenance a simple 10-second drive or even just a solution to get oneself on the green. These appliances push the boundaries of what users thought a GIGABYTE motherboard can do.

"GIGABYTE will always be at the forefront of technology, because of this we want to show the world what we've been working on and who we've been working with," said Henry Kao, Vice President of GIGABYTE's Motherboard Business Unit. "By sharing the spotlight with our partners we will be able to stimulate more innovation and uses for GIGABYTE Motherboards and help shape future technologies to come."

For AORUS 200 Series Motherboards: http://www.gigabyte.com/mb/aorus

For GIGABYTE 200 Series Motherboards: http://www.gigabyte.com/products/list.aspx?s=42&p=344&v=6


CES 2017 – Major Companies Dominate the Show

Every year about this time in Las Vegas, more than 150,000 people gather at CES, the largest technology trade show in the world. This year's CES 2017 had more than 3,800 exhibiting companies. But this year there is a palatable difference in the exhibitors who are excited about new products. As usual there are start-ups, but there are also more big …


Gigabyte at CES 2017

Gigabyte gave us a world-exclusive first look at some of its Socket AM4 mobos today at its CES booth. Have a gander.

Well, CES 2017 is over

Well, CES 2017 is over. We don't know if you were busy last week, but things were pretty crazy here at TR HQ. We doubled down on CES coverage and did our best to take a good look at all the hardware news that poured out from the show. Check out our full coverage below.

TechSpot Best of CES 2017

Every year the industry's biggest names gather in Las Vegas to show us a glimpse of the devices and innovations that will define the months to come in consumer technology. In no particular order, here's our selection of the 10 most promising or downright cool products we found at CES 2017.

The Best Of CES 2017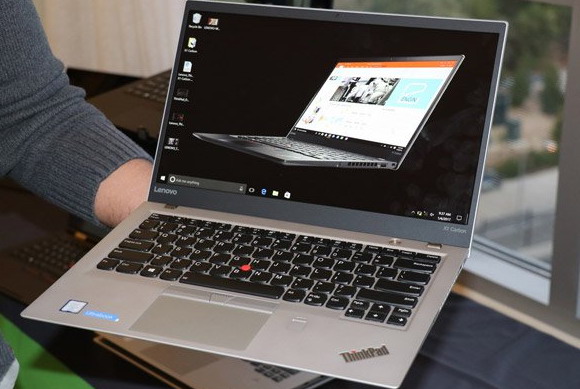 The annual Consumer Electronics Show – CES – is typically chock full of bleeding-edge technology. Numerous companies take advantage of CES as the backdrop to launch or announce new products, and this year's CES 2017 was no exception. But for every killer piece of technology shown off at CES, there are a dozens of chintzy unmentionables that fill the millions of square feet that comprise the show's multiple venues.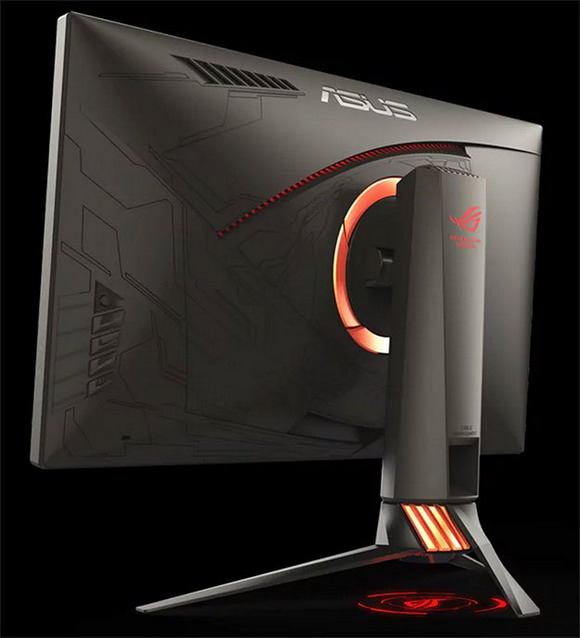 It can be tough to discern what's HOT and what's NOT coming out of CES, so we've decided to save you the trouble and point out some the best products we saw in our travels. Whether you're most interested in notebooks, desktops, components, or entertainment accessories, we've got you covered.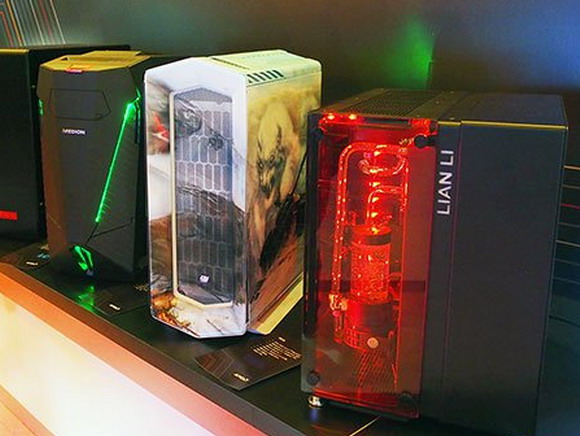 The best Guides by the best writers on the internet; PCSTATS Beginners Guides explain computers, software, and all those other wonderful things that cause you frustration.

Learn how to use your computer better, master the internet while protecting yourself, and know what to do when your hard drive kicks the bucket.



"Get the 'Stats and Stay Informed!"