| | |
| --- | --- |
| Tradeshows / Events | |

... 0 news stories awaiting approval
CES 2015 Coverage

"Join HiTech Legion as we take a tour of CES 2015. HiTech Legion will be providing ongoing video coverage as we vist the suites and showroom floor for the latest and greatest hardware offerings from some of the most popular computer hardware and software manufacturers."




CES 2015 to see few surprises

Consumer Electronics Show (CES) 2015 may not offer as many surprises as in the previous years since the product focuses for the upcoming show will mainly be on smart home solutions, wearable devices and automobile Internet of Things (IoT) solutions, which still have not yet fully developed, according to industry observers.



FSP Company Tour of Research and Development Labs

FSP was founded in 1993 and is one of the largest manufacturers of power supplies, and not just for PCs and notebooks, but for LED lights, LCD displays, and industrial purposes as well. Their headquarters are located in Taiwan. No power supplies are actually manufactured here; instead, this location is used to design, test, and certify them. We were offered an opportunity to receive a tour of the headquarters, a truly special opportunity that we would like to share with you through this photo report.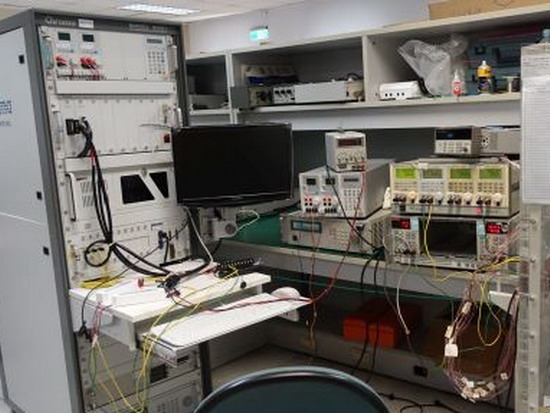 Case Mods of CES 2015

"CES is a great place for companies to show off their products. What a better way to draw attention to their products by having them in a custom build or case mod. This year at CES we saw quite a lot of different case mods and some that really impressed us. So without further ado we present to you the Best Case Mods of 2015 gallery! Enjoy!"


CES digest

Our shortbread-style CES digest is becoming a yearly tradition. This year, we have a record-breaking 65 stories, which we've conveniently sorted by section and arranged in chronological order.

CES 2015 - CES Unveiled

"CES 2015 is here! Each Year CES kicks off with CES Unveiled, which is the official press event of CES. It gives us a little sneak peak of what we might see later in the week at the show. This year we saw some cool products from D-Link, Griffin and Urbanears. Want to know what is coming from these companies in 2015, check out the article!"

CES 2015: GIGABYTE X99-SOC Champion

LR got a chance to look at the Gigabyte X99-SOC Champion motherboard and some of the new Gigabyte BRIX models that are powered by the Intel Broadwell-U Processor!

CES 2015: The Booth Babes

CES is a great way for companies to show off their new products coming out each year. Companies always try and get your attention for you to stop over and check out their booth and what better way to do that than with beautiful women! We present to you our CES 2015 Booth Babe Gallery!"

Digital Experience Dell Venue 8 7000

TechwareLabs brings you a hands on look at the worlds thinnest tablet. At 6mm the Dell Venue 8 7000 should come to market at around $399 which places it firmly in competition with the Samsung Galaxy S tablet.

CES Booth Babes Day 1

CES 2015 has officially kicked off and no coverage would be complete without a look at the stunning babes from the show floor. Grab onto your seat and get some ice packs as these ladies are hot. TechwareLabs brings you a quick peek at some of the babes from CES.