[>>]

[>>]

[>>]

[>>]

More>>

Search...

| | |
| --- | --- |
| Tradeshows / Events | |

... 0 news stories awaiting approval
Computex 2016 Live Coverage Day 1.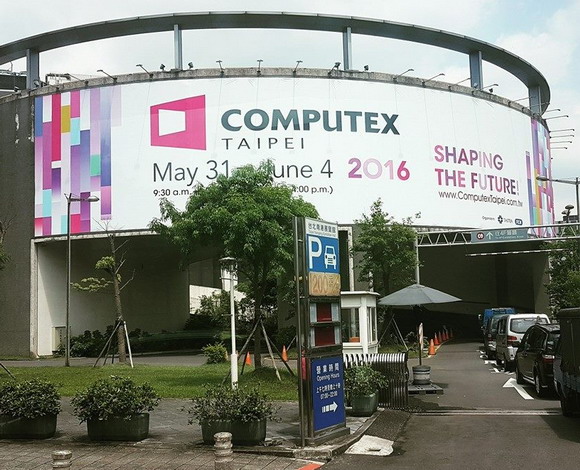 Team ARP is on the ground at Taipei to cover Computex 2016 LIVE on the Tech ARP Facebook page and this article. Computex 2016 begins today, May 31, 2016 and will run for five full days. So join us for our live coverage every day, until June 4!

Computex 2016: Nvidia promotes Pascal GPUs

Nvidia CEO Jen-Hsun Huang, at the company's pre-Computex 2016 press conference on May 30, talked about its latest Pascal-based GPUs, which have been broadly adopted in applications including datacenters, car-use electronics and deep-learning platforms.

Computex 2016 Live Coverage Day 2.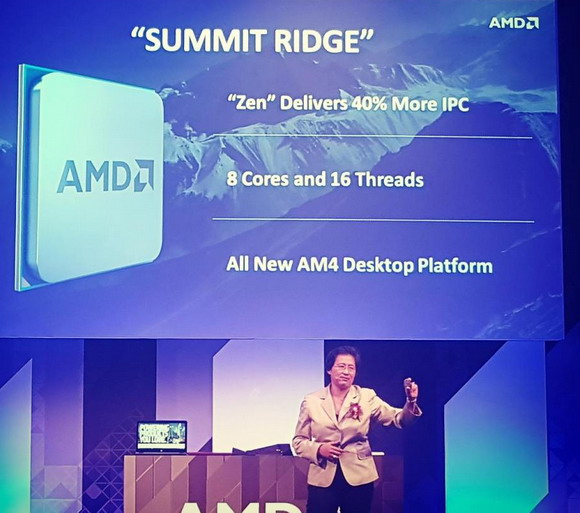 Team ARP is on the ground at Taipei to cover Computex 2016 LIVE on the Tech ARP Facebook page and this article. Computex 2016 begins today, May 31, 2016 and will run for five full days. So join us for our live coverage every day, until June 4!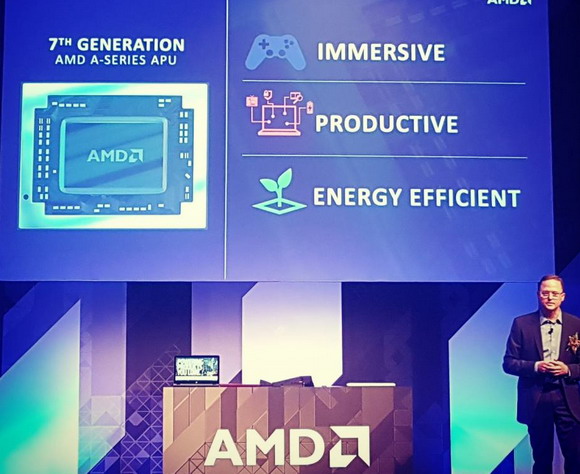 NVIDIA VRWorks 2016 Technology Updates

Today, we are going to look at the new NVIDIA VRWorks 2016 technology updates. They include the new path-traced VRWorks Audio, Lens Matched Shading and Single Pass Stereo.

PAX East 2016: Killer Rigs And VR Dominance Punctuate

Whoever the Einstein was that declared this a "post PC era" needs talk to the gamers and enthusiasts that flocked to Boston Convention And Exhibition Center this weekend for the sold-out PAX East 2016 show. In a record attendance of around 90,000 or so, there was plenty of console gaming going on, as well as mobile gaming on tablets and smartphones, and even board games but nothing compared to the crowds flocking around booths from major PC manufacturers and ecosystem partners like Kingston, Gigabyte, Corsair, EVGA, Logitech, NVIDIA, AMD and Intel. And VR was center stage with the prominence of the PC as a platform and driving force powering the experience. In the shot below here, you're looking at a 3 hour plus wait queue for Oculus Rift VR demos, all of which were powered by full-up desktop gaming PCs.

Action Camera Giveaway Contest

"We're celebrating over 13-years in service to you our loyal readers by giving away the 1080p Amkov AMK5000S WiFi HD Action Camera! Contest is open to residents of Canada (no QC) and USA. Good luck to all!"

NASA ISS Resupply Mission Tour Shows Swamp Works Tech

HotHardware had the incredible opportunity to be invited down to Cape Canaveral to witness a rocket launch that is carrying both supplies and science experiments to the International Space Station (ISS). In our initial write-up, we talked a bit about the experiments carried aboard Cygnus, took a look inside the Vehicle Assembly Building (VAB) and got an up close and personal look at the United Launch Alliance (ULA) Crew Access Arm that will eventually be installed at Space Launch Complex 41 (SLC 41). But as we would soon find out, our first day was just a small primer, because day two was even more action packed (including the actual launch of CRS-6). We started Tuesday off with a tour of NASA's Swamp Works, which is an incubator of sorts for testing next generation tools and devices that could be used in future space missions...

U of T Sounds of Science: Music, Technology, Medicine

This is neat; U of T will showcase (some for the first time) the latest discoveries in music medicine, technology, therapy, and clinical applications. The event on May 3 will show audiences about music's healing abilities and what happens to our bodies through certain music notes.

"For the very first time a live audience will witness how music helps heal certain medical conditions. On Tuesday, May 3, the Faculty of Music at the University of Toronto will host Sounds of Science: Music, Technology, Medicine from 4:45 pm to 7:00 pm at the University's MacMillan Theatre.

The performance will showcase the science behind the music with the latest discoveries in music medicine, technology, therapy, and clinical applications.

Audiences will discover the musculoskeletal structure of a violinist as she performs, the vocal cords of an opera singer as she sings, and the healing power of music.

Professor Lee Bartel will show how musical vibrations can help return damaged brains to normal function.

"Our research shows that the rhythmic part of music stimulates the brain in ways that contribute to powerful healing results," explains Bartel. "Through music we have seen improvements in Alzheimer's and in Fibromyalgia where patients have decreased pain in as early as three weeks."

Sounds of Science: Music, Technology, Medicine happens live Tuesday, May 3, 2016 at the University of Toronto's MacMillan Theatre (80 Queens Park). Times are 4:45 pm - 5:30 pm (opening demonstrations in lobby); 5:30 pm - 7 pm (show). Tickets are free and the public can register online.

Behind The Scenes Of NASA's ISS Resupply Mission

Tech and Space enthusiasts are often kinsmen, so we were delighted to be invited down to witness NASA's next rocket launch live and report back to you on the experience. HotHardware is going to be front and center for Tuesday night's Orbital ATK CRS-6 mission at NASA - Cape Canaveral, Florida. CRS-6 will not only deliver supplies to the International Space Station (ISS) for its eager crew, but it will also carry a number of research projects aboard NASA's Cygnus spacecraft, which we'd like to detail for you here as a quick teaser...

HotHardware And AMD Spring Fling Gaming System

What better way to usher in the Spring season, and all of the great weather that comes along with it, than to give away an awesome gaming rig, designed to keep you inside as long as possible? We have teamed up with our friends at AMD and put together a fantastic gaming system giveaway, complete with an AOC FreeSync display and AMD's fastest APU yet. This time around you've all a chance to win an AMD A10-7890K-infused, custom-built rig complete with 16GB of RAM, a Patriot SSD, a MSI gaming motherboard and a Corsair PSU, all wrapped up in a slick, DIYPC Cuboid-R case...

CeBIT 2016 Coverage with over 200 pictures

CeBIT 2016 computer fair report with new water- and air coolers, cases, routers, motherboards, graphics cards, power supplies, NAS, SSD and also quadcopters, 3D printers and a smartphone cover 3D sublimation press. The CeBIT 2016 in Hanover, Germany showed again a lot of interesting products. The OCinside.de CeBIT 2016 report shows with more than 200 images an overview of new IT products.

TechSpot Best of MWC 2016

It's been a busy week as more than 90,000 people stormed Barcelona to catch the latest mobile announcements and innovations. This year's Mobile World Congress brought us new smartphones, hybrid mobile devices, more VR hype as well as wearables and IoT gear. Lets take a look at the highlights of the three-day event.

Samsung Forum 2016 Coverage.

The Samsung Forum 2016 showcased Samsung's technological prowess in everything from wearable technology to laundry cleaning technology. Some of the Samsung products revealed at the Samsung Forum include the new Curved SUHD TVs with quantum dot displays, the new Samsung AddWash washing machine, the Internet-connected Family Hub Refrigerator and the Windows tablet, Galaxy TabPro S!

Amazon at CES - Taking Over Home Automation

Where was Amazon at CES 2016? Amazon itself had no booth and no presence at the show. However, the Echo, Amazon's cloud-connected, voice-activated artificial intelligence device was everywhere.

Two And A Half Geeks 1/18/16: CES 2016

In this latest episode of HotHardware's Two And A Half Geeks, Dave, Paul and Marco talk about some of the best technology we saw at CES, including OLED-equipped notebooks from Lenovo, HP, and Alienware, the latest VR experiences, Self-Driving Cars, Killer PCs and more...

New products at CES 2016 you can actually afford and use

You are probably seeing a lot of CES reviews about drones and autonomous cars. (Okay...we are guilty or that too). The "game changing" new products at CES are fun talk about. But we also want to take some time to show our readers some simple, practical things the common person can get some benefit out of. Some of the best …



The best Guides by the best writers on the internet; PCSTATS Beginners Guides explain computers, software, and all those other wonderful things that cause you frustration.

Learn how to use your computer better, master the internet while protecting yourself, and know what to do when your hard drive kicks the bucket.



"Get the 'Stats and Stay Informed!"